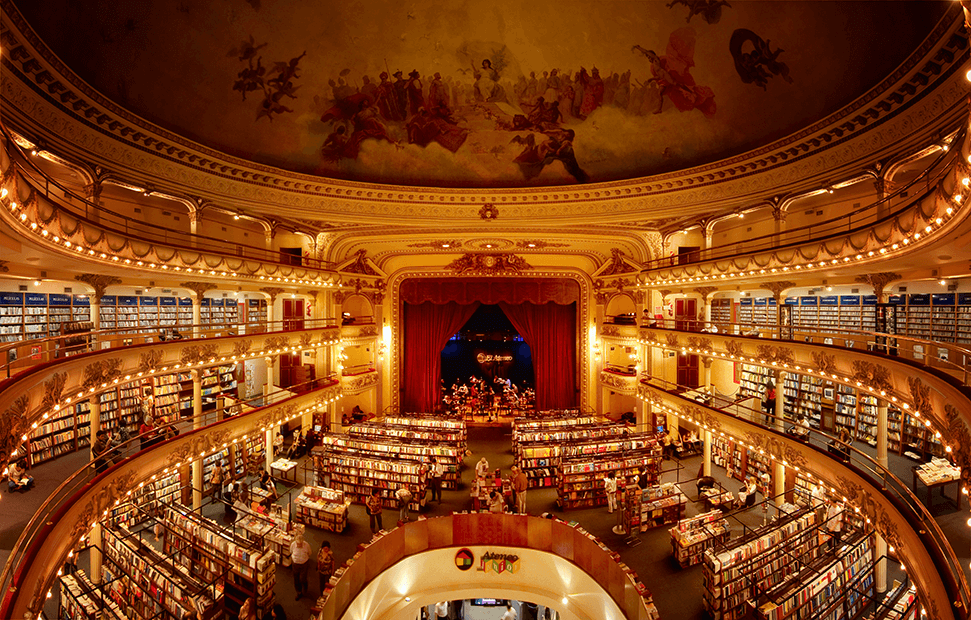 Happy Friday! I'm off to a park for a half-day trip with my son's class and taking a family train trip to Berkeley this weekend before playing catch up with work responsibilities. I hope your weekend is lovely. 🙂
Before I share some weekend reading links with you, I have to tell you that we just booked a cruise for later this year. I'm so excited! We'll visit my husband's family in Brazil and then depart from Brazil to Uruguay and Argentina with two full days in Buenos Aires. I haven't been on a cruise for almost 20 years, but I think this will be a perfect family vacation (there will be 10 of us!). I hope to squeeze in a visit to El Ateneo, the gorgeous bookstore shown above. Have you been to Buenos Aires? What should I do with only 2 days there?
This is the most important thing I've read in a very long while.
And this shows how travel helps us grow by connecting with people.
I really enjoyed this article about exposing kids to nature in Yosemite.
Do you have pets? Do you travel with them? My friend Cassie shares a dog-friendly getaway in California.
If you love Italy and food like I do, you'll enjoy this interview.
This is my new favorite salad dressing.
Do you use Instagram? These travel-focused Instagram accounts will inspire your wanderlust.
What do you think about a work "uniform"? This got me thinking about how nice it would be to not think about what to wear.
Photo credit: Mac Aque on Flickr.