Earth Day is today, and in the spirit of celebrating our planet's beauty and increasing our awareness of ways we can protect the Earth, I have a new favorite thing to share.
First, I digress…
I've always had an adventurous spirit and a longing to get out and keep exploring and learning. My life goal (well, dream, really, since it won't happen) is to see the whole world. When I really began traveling, in my early 20s, I connected trains with adventure. To me, trains equalled freedom. If I wanted to go somewhere, a train would get me there. From Italy through Austria to a village in the Czech Republic, from Italy through France to Spain, and from Moravia to Krakow in the middle of the night, I took all kinds of trains to go from one place to another without a care in the world. I knew I was safe–I sat back, made new friends, and left the getting there to the train. I would love to get that sense of freedom back.
Well, here I am, twenty years later, and I'm rediscovering that worry-free travel in train travel here in California. Because train travel is so much more environmentally-friendly than car or airplane travel, it seems appropriate to share this today on Earth Day.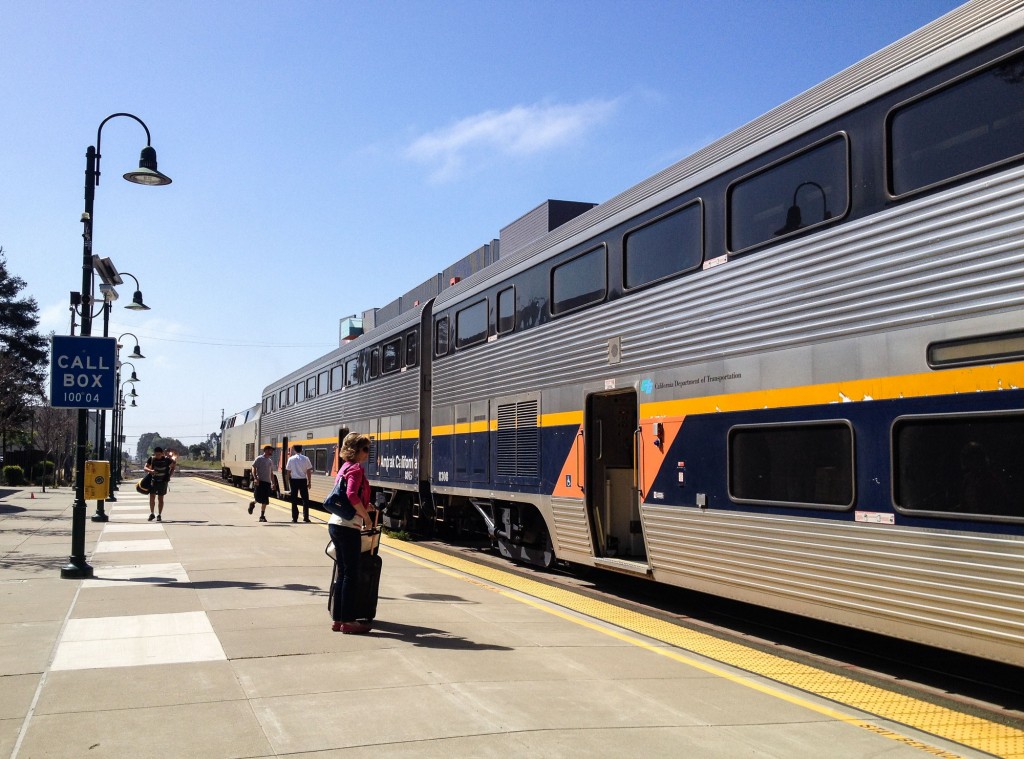 I took the Amtrak this past weekend for a day trip to Berkeley, and since returning, we've been planning where we'll go next and what we'll do there. In contrast to driving from one place to another on California's very busy highways, which is stressful and perhaps even unsafe, taking Amtrak was fun, relaxing, and safe. Instead of my husband having to navigate busy lanes of traffic with people driving too fast or my kids whining "Are we there yet?", the train allowed us all to watch the world go by and enjoy each other's company. In fact, the train trip was just as important as the destination.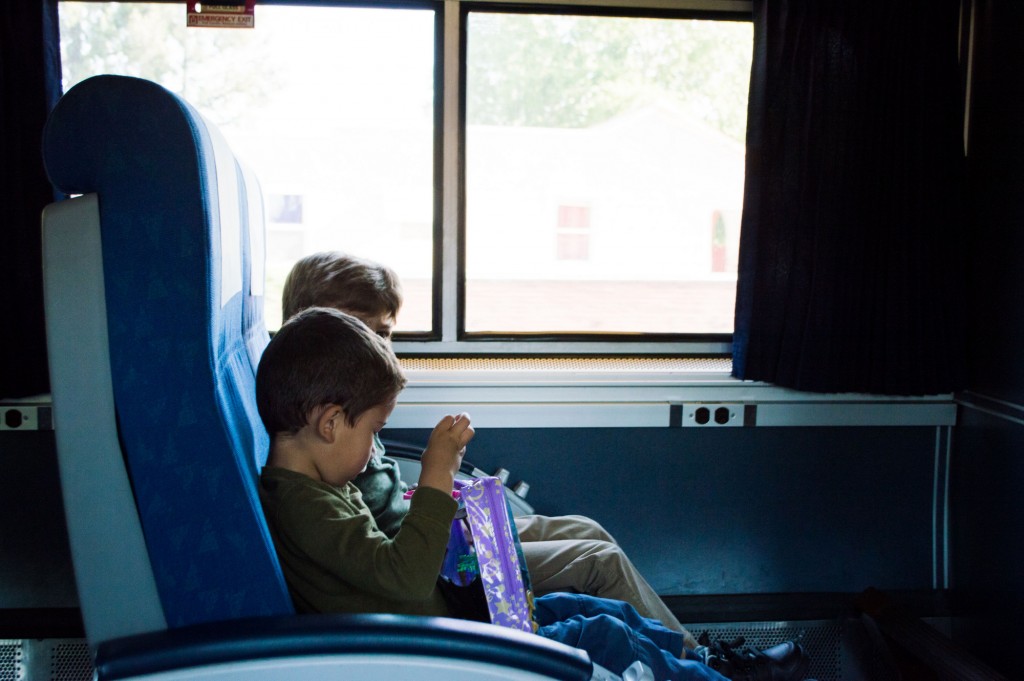 My kids got to hang out and play with plenty of space while not bothering us or fellow passengers. We ate breakfast that we'd picked up from Starbucks and enjoyed the views from the train window. All trains have free wifi, a dining car, bathrooms, and reclining seats or seats with a table.
One fun thing was that after following I-80, the train took a different route, and we saw things that were completely new to us. As the train wound along the water, we peeked at abandoned boats, people fishing, and other unexpected details that we never would have seen by car. (But taking photos through the thick train windows at 60 mph is not easy!)
It was fun to spot the places where we have driven so many times on the way from Sacramento to the Bay Area. We always pass over these bridges, but this time, we sped right under them.
And 90 minutes later, we were in Berkeley.
Part of the concern for any traveler in the U.S. is what to do once you get there because, when you take the train, you arrive carless. We opted to go to Berkeley where a thriving shopping district and waterfront park are within blocks of the Amtrak station. It ended up being a very windy day, and my older son was just recovering from a virus, so our plans to explore the Berkeley marina and Cesar Chavez Park on the water were nixed. For reference, though, the walk from the station to the marina is about 20 minutes, and the park is a little ways further. (There's a bike shop on the way in case you prefer to rent a bike).
The Amtrak station is located just two blocks from 4th Street, the newly developed, high-end shopping district. We spent a few leisurely hours exploring the art gallery, shops, cafes, and restaurants. There are some large retailers, like CB2 and Restoration Hardware, but many locally-owned, independent stores.
Some of our favorites were The Gardener (above), The Ark (a beautiful toy store), Anthropologie, CB2, and Books Inc. At the bookstore, I remembered how much I love to browse a well curated bookstore, especially this one with its many staff recommendations and cute reviews written by children and teens.
We bought a piece of art at the 4th Street Fine Art, my son's favorite stop of the day.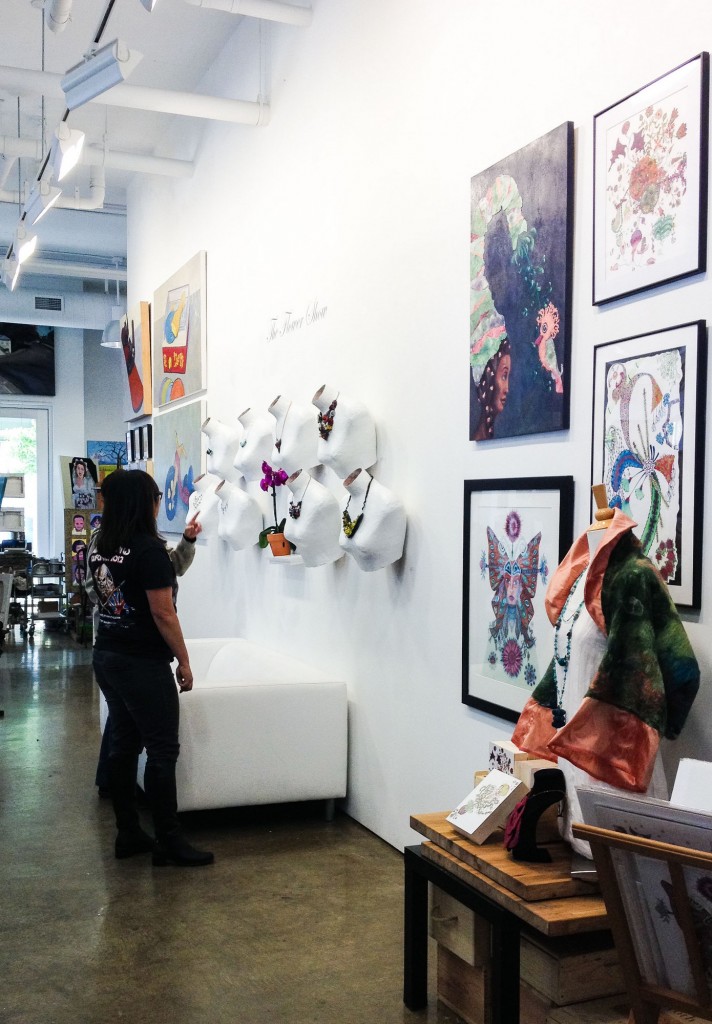 And ate at the popular Tacubaya, where authentic Mexican food is served in a colorful, casual atmosphere. We enjoyed the handmade aguas frescas, fish and vegetarian tacos, frijoles con todo (shown above), fried plantains, and a cookie for the kids.
A few hours later and we were back on the train to go home. Getting back on the train was a relaxing way to spend the end of the day.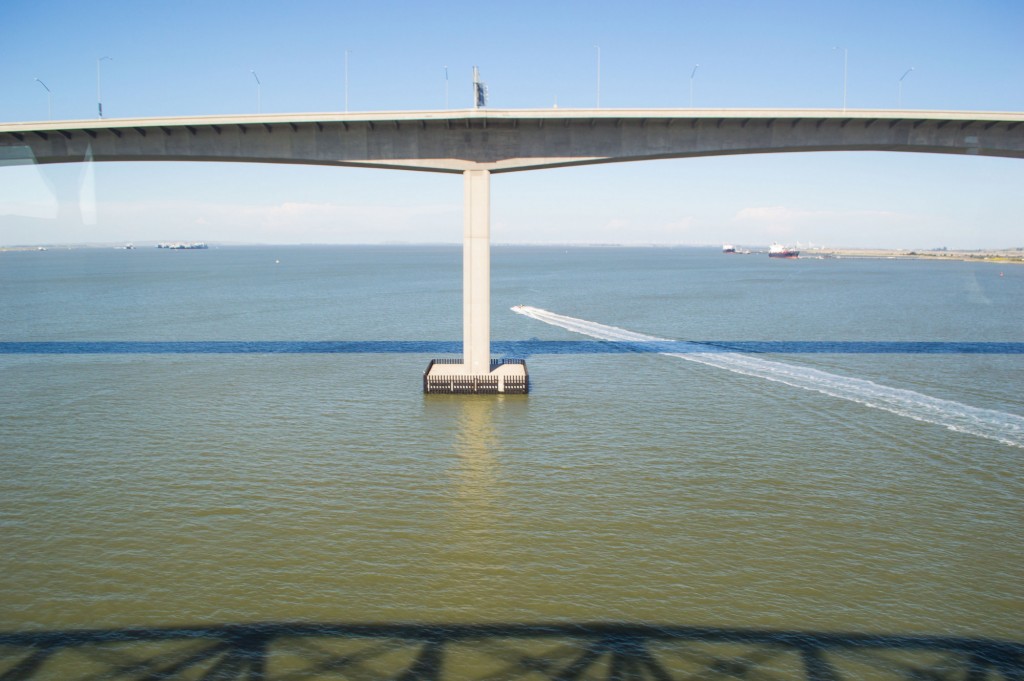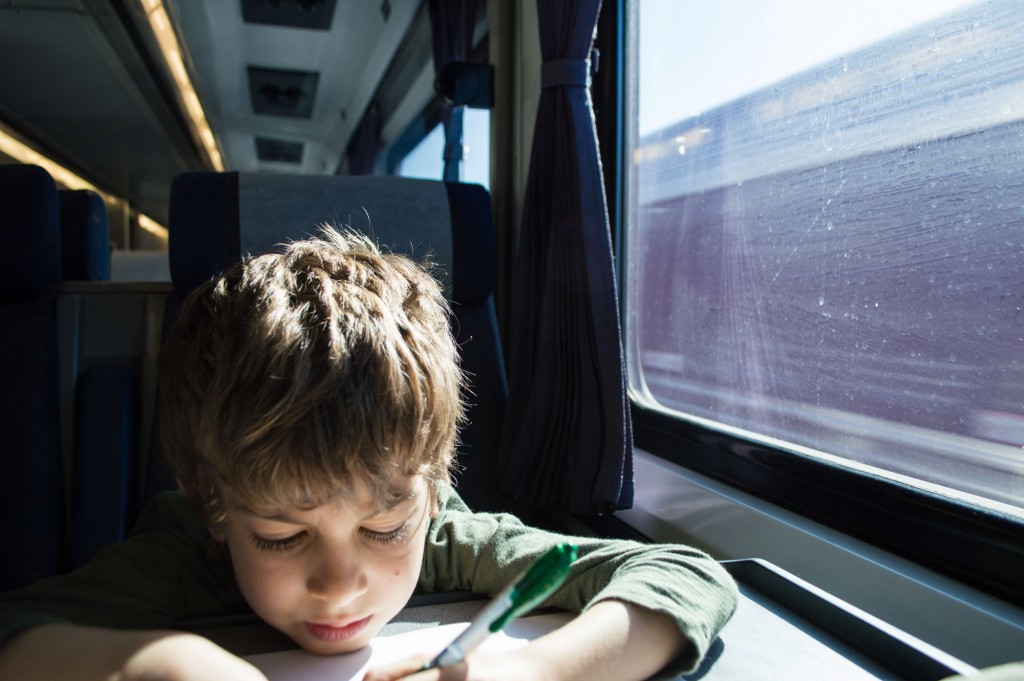 On the way back, we plotted future train trips. This line is the Capitol Corridor, which begins in Auburn northeast of Sacramento and ends in San Jose. We could take the train to nearby Davis for a day trip or university event, to Auburn to check out the historic downtown and eat at their popular restaurants, to Oakland, or to Emeryville to transfer to San Francisco. We also planned to do the same trip to Berkeley again either with a friend to go shopping or as a family to explore much more of Berkeley.
Where was your last train trip? If you live in the U.S., do you use Amtrak?
Disclosure: We received complimentary Amtrak tickets for this day trip. All opinions are my own.