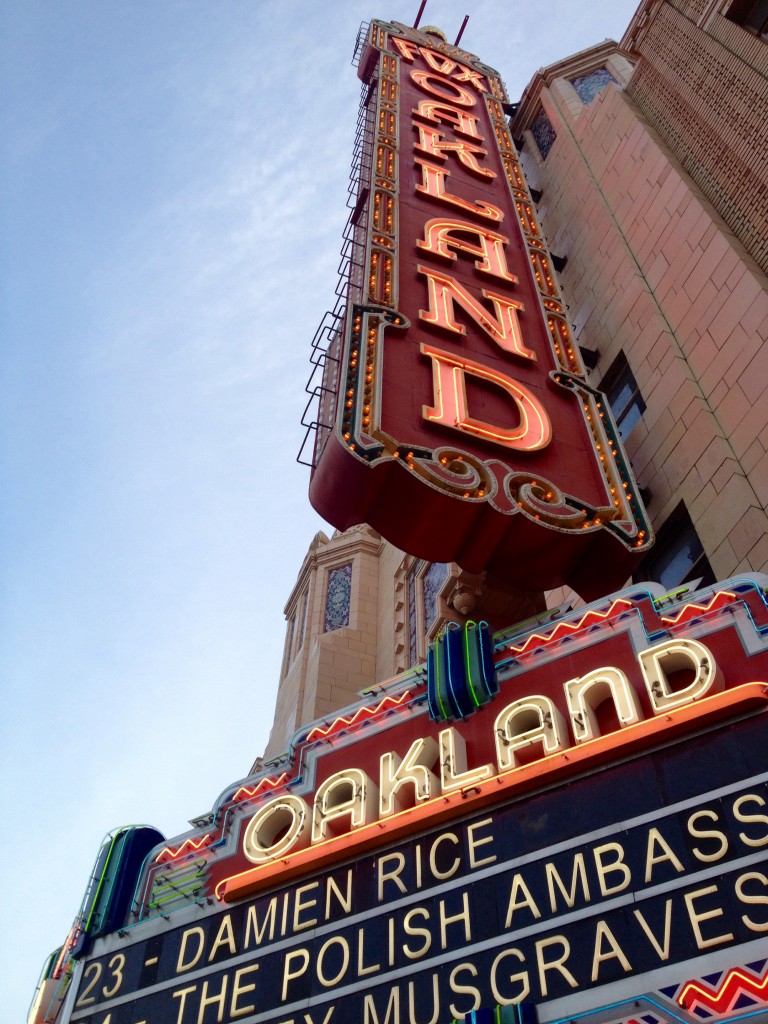 So, that happened last night…Damien Rice live at the Fox Theatre in Oakland. Marketa Irglova (of the movie "Once") opened for him and was excellent–beautiful piano melodies and her hauntingly beautiful voice. Damien Rice was so much more than even I expected, a true example of the power of raw talent, vulnerability and wit to captivate an audience. The whole experience was a reminder of the importance of getting out and doing something different. Being a parent of two small kids means I don't go out, especially at night, very often, and this was a 3-hour round trip drive to the concert but oh-so worth it.
These last two weeks have been too busy, so the rest of my weekend will be happily spent in the house. I hope you have a great one! Now some links:
There have been some sad occurrences this week, but this collection of photos of the Himba in Africa left me feeling all warm and fuzzy. And this behind-the-scenes look of her visit made me smile.
This year may be the best for traveling to Europe thanks to the dip in the Euro, but these tips for saving money on a Europe trip come in handy, too.
Just in case I wasn't the last one to see this skit 😀
Have you read All the Light We Cannot See? Anthony Doerr just won the Pulitzer Prize for fiction for this book, so it's #1 on my reading list for this summer. (I have the hardcover version, a nice break from the e-books always waiting on my iPhone.)
I made this easy cucumber-avocado salad today and loved it. (Thanks to Hither & Thither for the suggestion.)
I've developed a fascination with Iceland over the last few years. These photos will make you want to visit.
In case you're trying to eat more healthfully (I am!), here's my Recipes for a Healthy Lifestyle board on Pinterest.
And as a belated way to honor our planet for Earth Day, enjoy these 12 "jaw-dropping" landscapes or these 50 reasons to love the world (minus the tiger temple!).
Anything you'd like to share from the week?