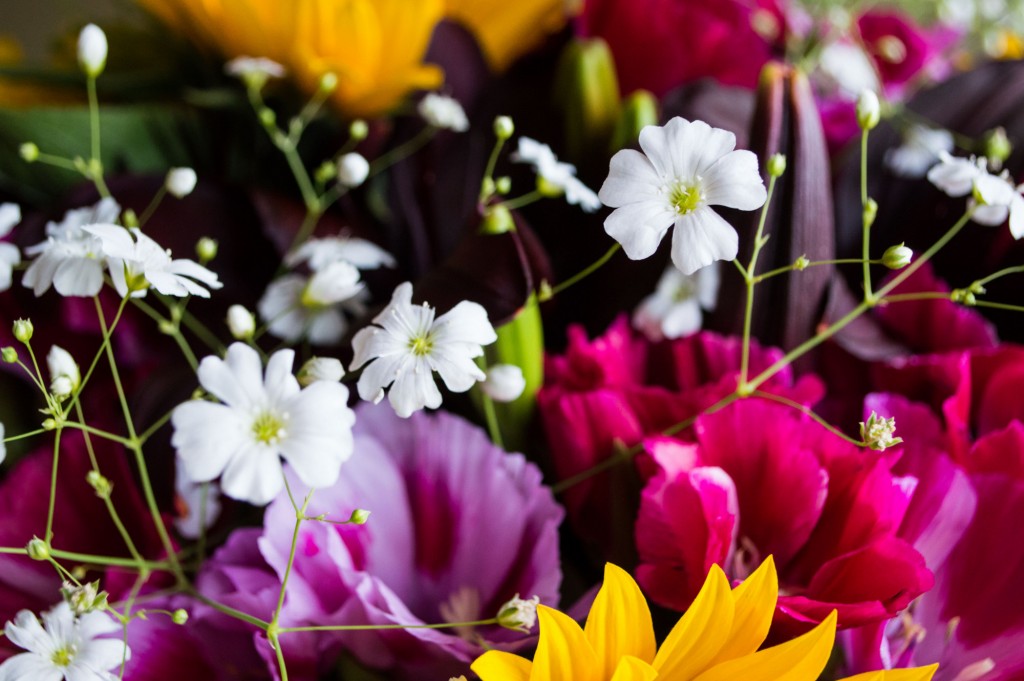 The time just seems to be flying by lately, and I'm really looking forward to some serious downtime starting next week after final exams are done. The flowers above were a gift from a student; this time of year is always bittersweet for me as I yearn for a break from teaching but know that I will miss my students. I feel so fortunate to have the opportunity to work with 90 smiling faces from all over the world.
Here are my favorite links of the past week. Have a great weekend!
"Aftershocks," a sad, touching piece about reporting from the aftermath of the Nepal earthquake.
In the face of all the bad news out there, this book, What are you optimistic about?, has helped give me perspective.
Want to improve your photography? These photo tips from travel writer Lola Akinmade (whose work has been used by National Geographic!) are perfect–clear, appropriate for any level of knowledge, and separated into easy-to-digest bits.
There's so much about this Manhattan apartment that I want to steal.
How traveling to Cuba is getting much easier (even with Airbnb!).
On the beauty of downsizing: What it's like to sell all your belongings and move to Italy.
Since it's now stone fruit season here in California…a gorgeous apricot tart.
Summer means cool drinks, and this pineapple mint agua fresca looks so yummy.
Rethinking how we rinse dishes, run the garbage disposal, and use the dishwasher…More tips for saving water in the kitchen from Sunset.
Must-see museums from around the world on my newest Pinterest board.
Do you have any book recommendations for my summer reading list?