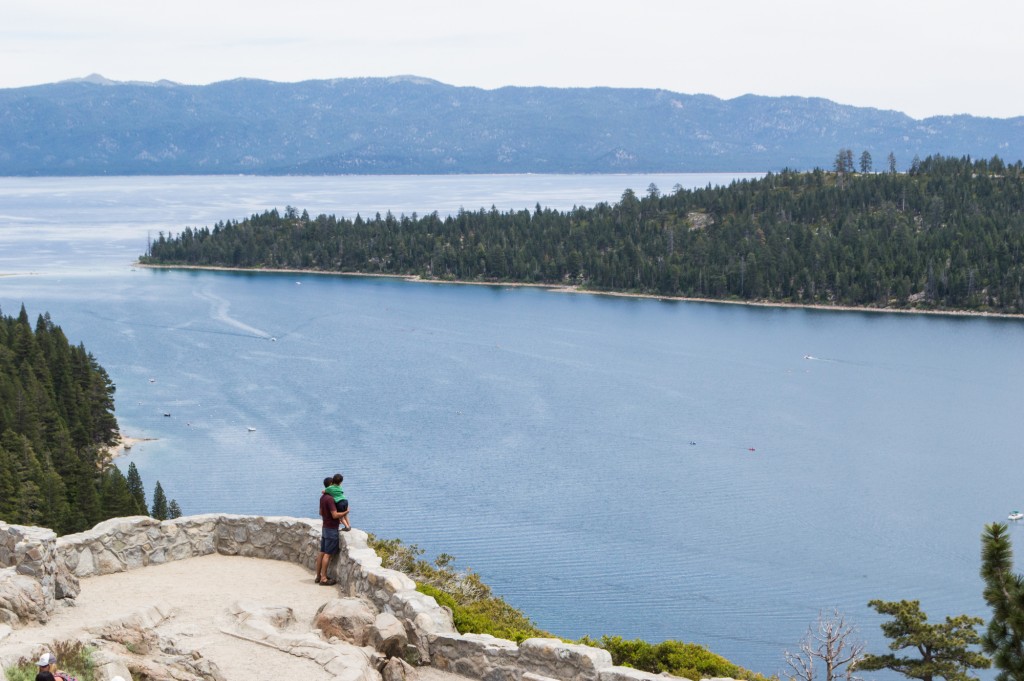 As you may have seen on Instagram and Facebook, I just spent four fantastic days near Lake Tahoe. Although I've been there before, I really fell in love with it this time. The possibility to spend time in nature, sometimes with not another person in sight, is all around at Lake Tahoe. I reluctantly came home but immediately started planning a return.
More about this special place soon, but in the meantime, my family and I are spending the weekend getting ready for something exciting–my mother-in-law and sister-in-law are coming to visit from Brazil. We can't wait! Happy weekend to you, and here are some links for your weekend browsing:
Looking for a Father's Day recipe? This is supposed to be the best French toast recipe.
Rick Steves on how traveling opens your heart and mind
Why are women always saying they're sorry? "I'm sorry, I'm Not Sorry" from Amy Schumer
This is so sweet and reminds me of the interactions between my sons and grandmother…What happens when preschoolers spend time at a nursing home
Have you read Being Mortal? I haven't but keeps hearing how important the lessons on life/aging are.
Three of the best beaches from the Bay Area to Carmel
An easy summer salad of lemon, herbs, and farro
Twenty-one recommended books from the last five years
Dot and Bo sells mid-century furniture (love)–check out this clock!
My hometown is finally getting some recognition for being a cool place to live.