Can it be the end of June already? I don't know about you, but I feel like this month has just flown by! We just got back from Lake Tahoe a few days ago and then welcomed family from Brazil today. Soon I'll write a detailed post about Lake Tahoe (my new favorite summer destination!), but for now, I hope you enjoy these images from our four days at Lake Tahoe and Squaw Valley.
We stayed at the Red Wolf Lodge at Squaw Valley. These condos can be rented out for nightly stays or as timeshares. I loved our little place–with a full kitchen, dining area, living area with a comfy foldout couch, and one cozy bedroom, it was just right for our family of four. Here's the view from the condo to the Village at Squaw Valley and the mountains that surround the condos. (See the bottom of this post for a discount code!).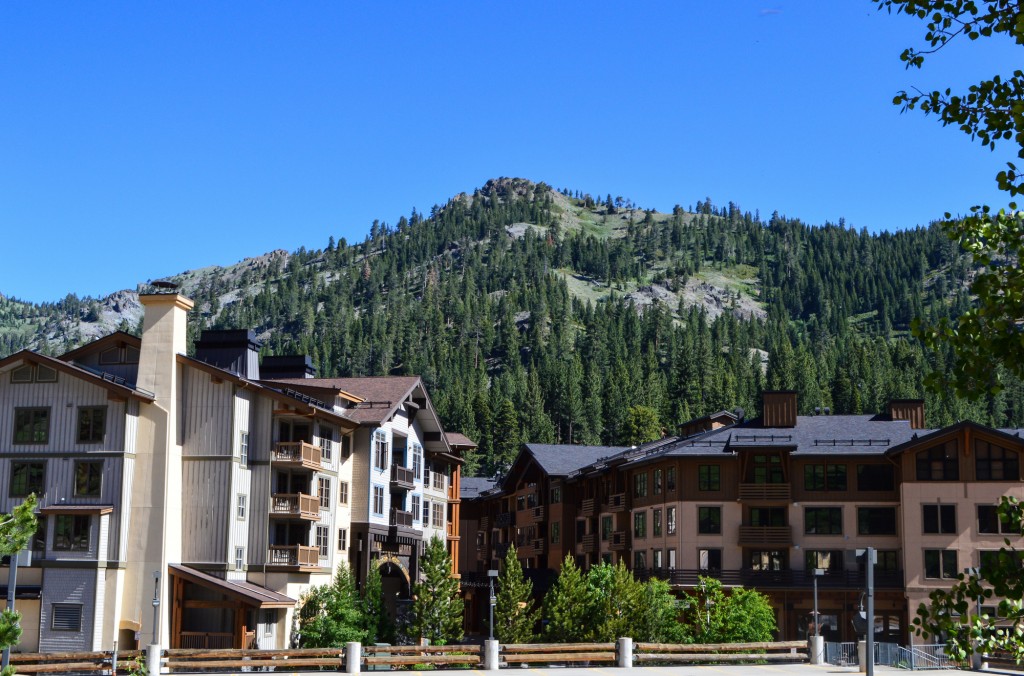 Even though Squaw Valley is primarily a ski resort, there was plenty to do there in the summer, all within walking distance. Pictured here:
the Shirley Canyon Hike, the Squaw Valley meadow (and bike path) at dusk, and views from the aerial tram that goes 2000 feet up to High Camp (the site of the 1960 Winter Olympics):
We spent one day on Lake Tahoe with two very different stops. First, we went north to King's Beach State Recreation Area, where I just sat and watched the kids play in the water. I was amazed by how blue the water was, especially on this sunny day. I found out later that the depth of the lake (about 1000 feet!) results in this rich blue. I didn't enhance the colors on the following photos!
Then we drove south to Sugar Pine Point State Park, where we hiked the Dolder Nature Trail through the forest and past the shore for close to two hours. We also toured the old Hellman-Ehrman mansion and learned about life on the lake for the rich back in the late 1800's. We even came upon a lone giant sequoia (they can be found in California but was unexpected here).
Brothers holding hands 🙂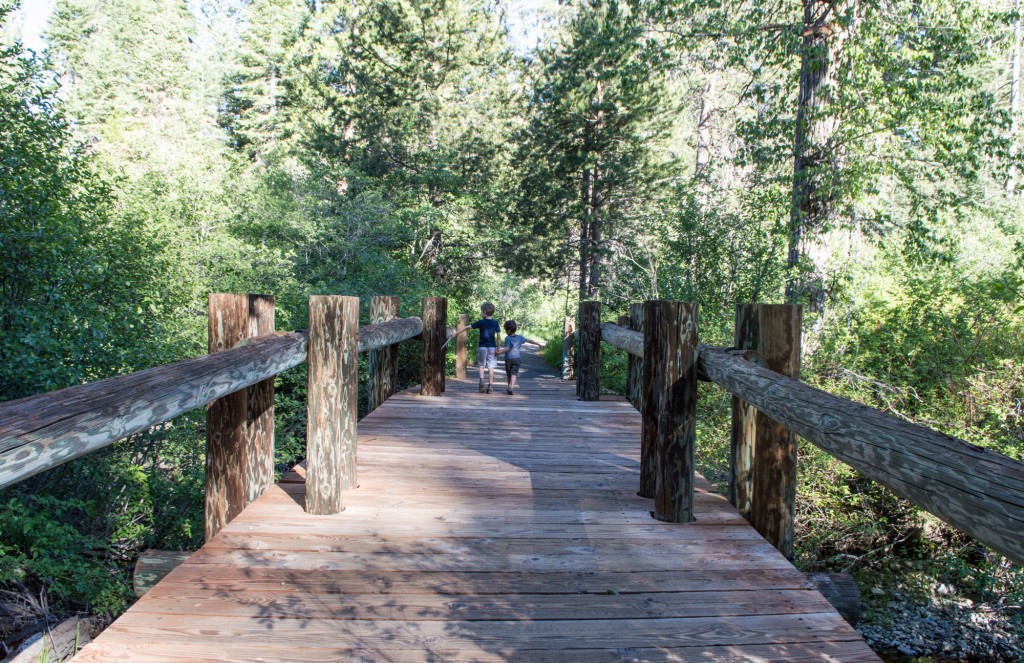 Another full day was dedicated to two of the gems of South Lake Tahoe, D.L. Bliss State Park and Emerald Bay. We spent some quiet morning time on the beach of Calawee Cove and then walked the Balancing Rock Nature Trail.
We had a much cloudier day than the previous days, making Emerald Bay a little muted. The green on the surrounding hills was beautiful, though, and the views were made better by a bald eagle flying around.
Have you been to Lake Tahoe? If so, what are your favorite spots and favorite time of year to spend there? It's truly a year-round destination!
Disclosure: I was a guest of the Red Wolf Lodge at Squaw Valley through ResorTime, but as always, all opinions are my own.