One of my goals for this summer was to spend more time exploring my own backyard. I've been pleasantly surprised by all that Downtown and Midtown Sacramento have to offer these days. Even all the coffee options overwhelm me…S.O. (that's single-origin espresso) and nitro coffee, just to name a couple.
Recently I had the chance to play tour guide while showing two blogging friends, Cassie and Garrick, around Sacramento for the day. Their day trip began with a train ride on the Capitol Corridor from the Bay Area to Sacramento. To avoid more transportation, we opted for a walking tour of central Sac and found plenty to keep us busy for several hours. If you're looking for ideas for what to do in a day trip to Downtown & Midtown Sacramento, you can mix and match these suggestions.
Time: About five hours. Total walking = 2-3 miles (Walk east on Capitol and N, then west back to the train station on J).
Cost: Activities are free. $10-20 for drinks and $12-20 for lunch.
Parking: All day parking at the train station for $10 (don't park in spaces #1-32–those are 2-hour spots). Downtown garages have $5 all day rates on the weekends.
Tips for kids: Old Sacramento, the California Railroad Museum, and the Crocker Art Museum are fun with kids. Hot Italian serves pizza and gelato, making it a pleaser for adults and kids; plus, there's a small playground across the street.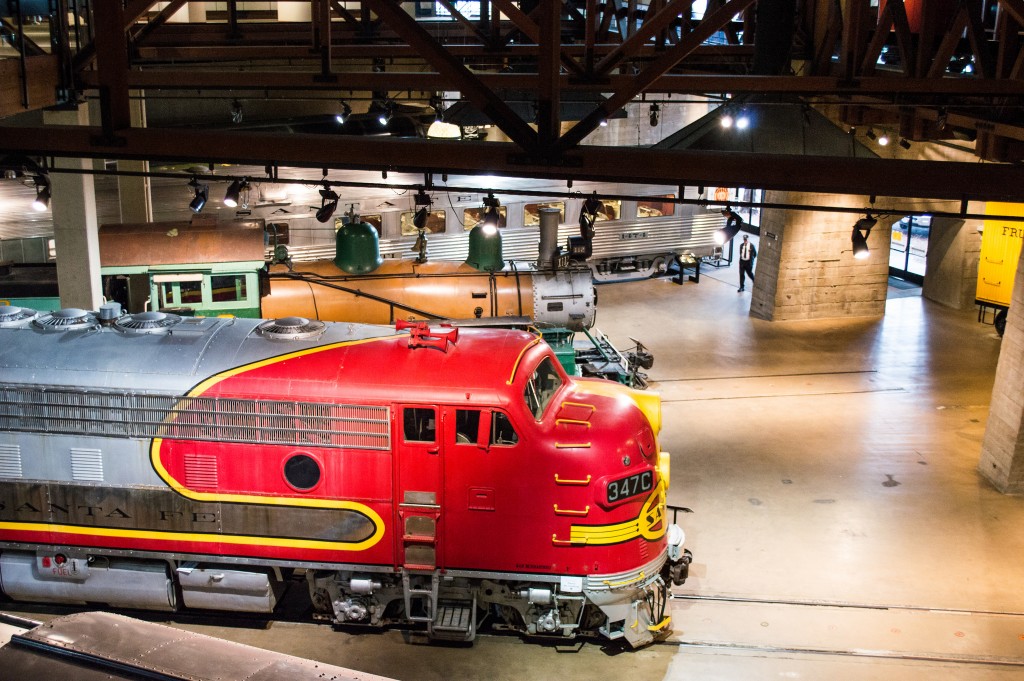 Besides outlining what we did that day, I've included additional ideas so that you can build the perfect day trip to Sacramento.
Sacramento's Coffee Culture:
Sacramento is home to a surprising number of high-quality coffee roasters, and local residents take coffee culture pretty seriously. Temple Coffee Roasters is perhaps the best known–it's home to light roasts and "award-winning, 90+ point farm-to-cup coffees, including the #1 Coffee of 2013 by CoffeeReview.com."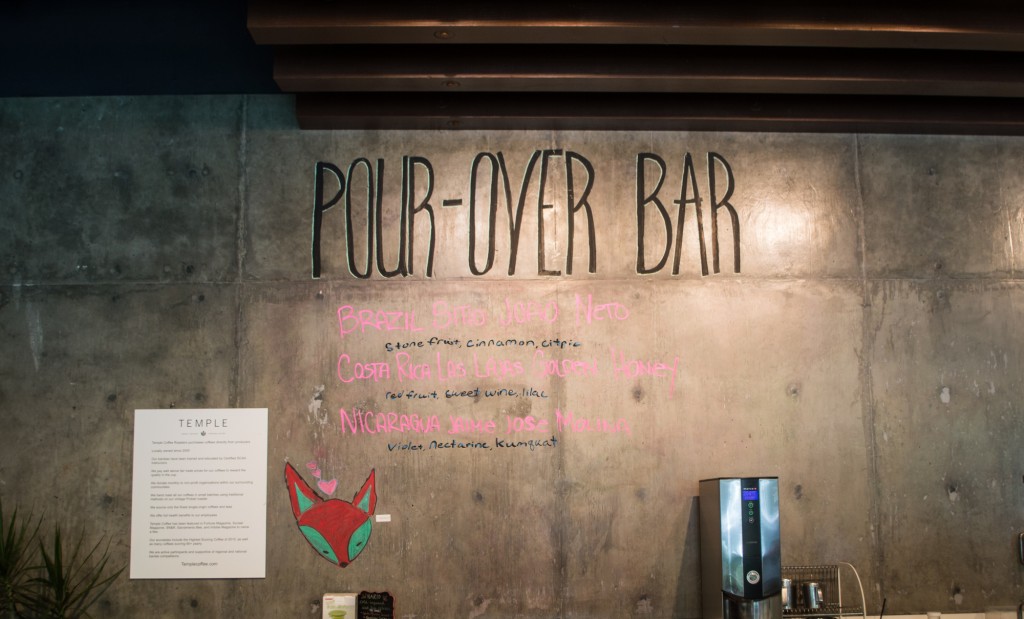 But Insight Coffee, Old Soul, and Chocolate Fish are also worth trying, and with several downtown and midtown locations, you'll run into at least one of them.
Architecture
Downtown Sacramento has a mix of old and new architecture. Being the capital of California, Sacramento has many state offices, most of which are found in modern buildings in the blocks surrounding the Capitol.
Historic architecture provides reminders of the city's past. J Street has many of the city's grand buildings from the early 20th century, like the Sacramento Memorial Auditorium and Elks Lodge. Old Sacramento is a must, if not for the tacky shops, at least for a view of its preserved Gold Rush architecture. And the Crocker Art Museum is housed in two distinctly different buildings–one is a light-filled modern wing, and the other is the historic Crocker mansion, which is worth visiting just to see the 19th century interior.
The Leland Stanford Mansion (a state historic park) is one of the city's grandest old buildings; you can walk around outside, but to get inside, you need to sign up for a tour.
Any trip to Sacramento should include a stop at the city's best known structure, the Capitol, and the surrounding Capitol Park, which is a delight for plant enthusiasts–it has 450 varieties of trees and plants from around the world (each of which is marked its name and origin), a rose garden, and a succulent garden. Entry to the Capitol is free, but you'll need to briefly go through security as you enter the building. Be sure to peek in all the rooms, including the second floor view of the Rotunda and Senate Chamber.
The Handle District
The Handle District is a four-block area of trendy restaurants and shops in Midtown. Try Aioli Bodega Española for Spanish tapas, Zanzibar and The Art of Toys for gifts from around the world, The Rind for cheese and wine, Devine Gelateria for the city's best gelato, and Ginger Elizabeth for Sacramento's finest chocolate and macarons.
Scout Living is my favorite place to browse in Midtown. The collective is owned by a couple who recently moved here from San Francisco and sells vintage items in beautiful condition, especially midcentury furniture.
Near the Handle District is Preservation & Co (you can stop here on the way to Hook & Ladder, which I recommend below for lunch or Happy Hour). This shop sells handcrafted specialty preserved goods, which are made in the back half of the shop (when we stopped in, they were in the middle of making balsamic beets).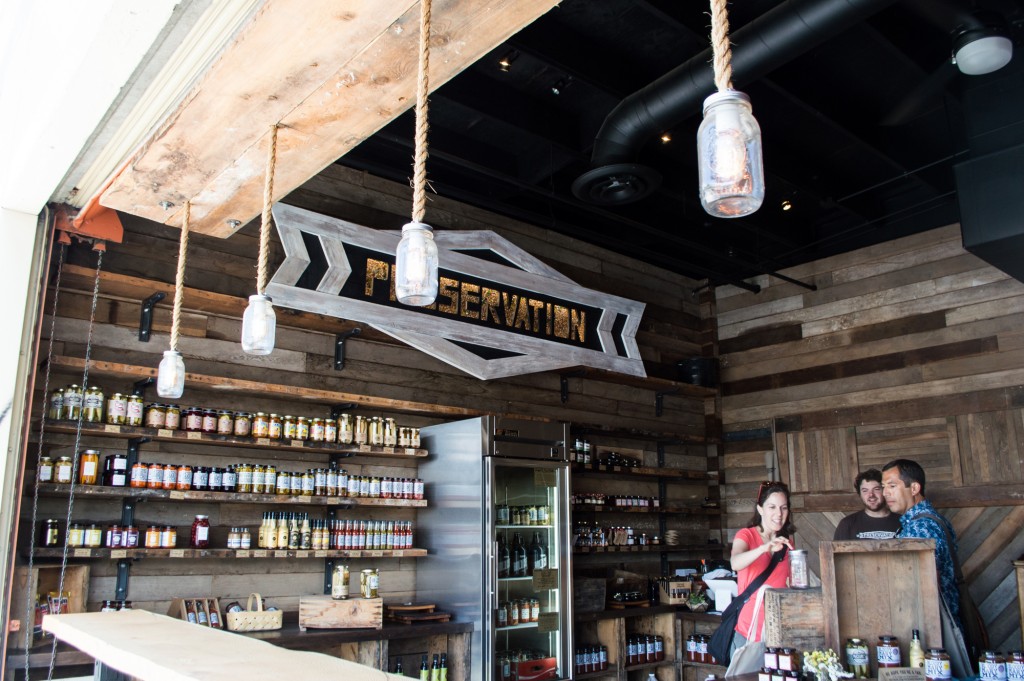 Only locally grown, seasonal ingredients are used to make jams, pickles, Bloody Mary mix, and more. Stop by for samples–they make great gifts from Sac!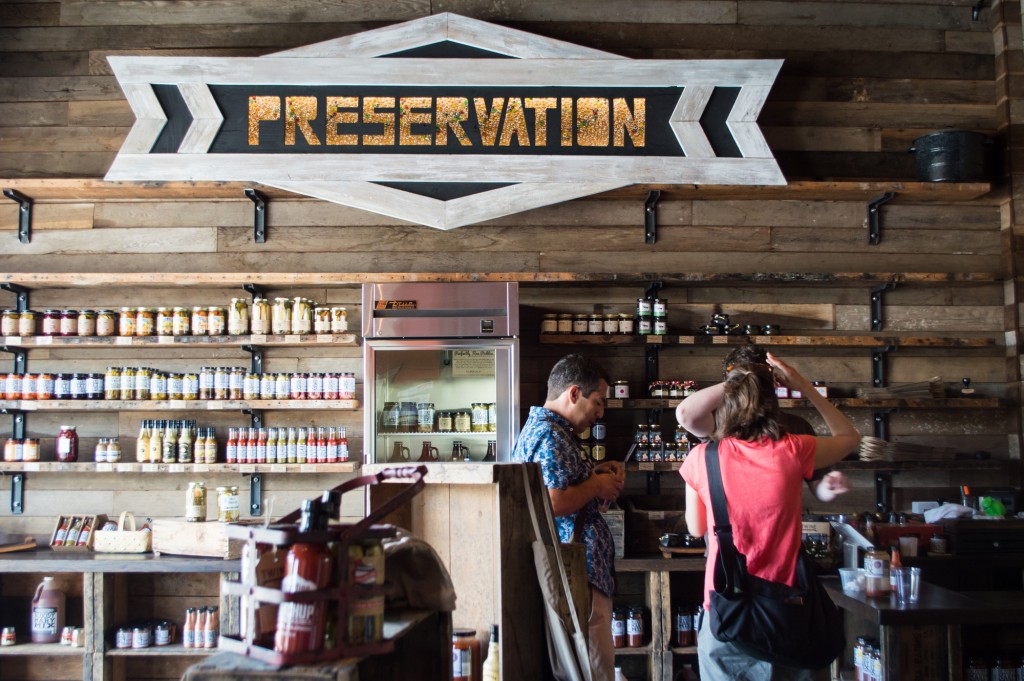 Where to eat:
Hook & Ladder Manufacturing Co. is my current favorite for lunch because the food and cocktails are very good, the prices are reasonable, and the atmosphere is laid back. The interior is decorated with funky details–unique furniture, water fixtures that have been transformed into lights, and old board games.
Try their salads, roasted carrot and smoked mozzarella ravioli with sweet corn, daily burger special, and delectable desserts. Happy Hour starts at 2:00 and includes our favorites, the $6 Moscow Mule and Whistleblower, and small plates.
If you find yourself downtown around lunch time, try Mother.
Local Craft Beer
Besides artisan cocktails and coffee, Sacramento is known for its craft beer. Try Ruhstaller Brewery and Taproom, a cozy room discreetly located in a basement on K Street, right next to the busy construction of downtown's new sports arena. This brewery uses "indigenous hops," meaning hops that are locally grown–in this case, the hops are grown right at the Ruhstaller farm outside nearby Davis. Try a glass for $5 or a flight of four beers for $10.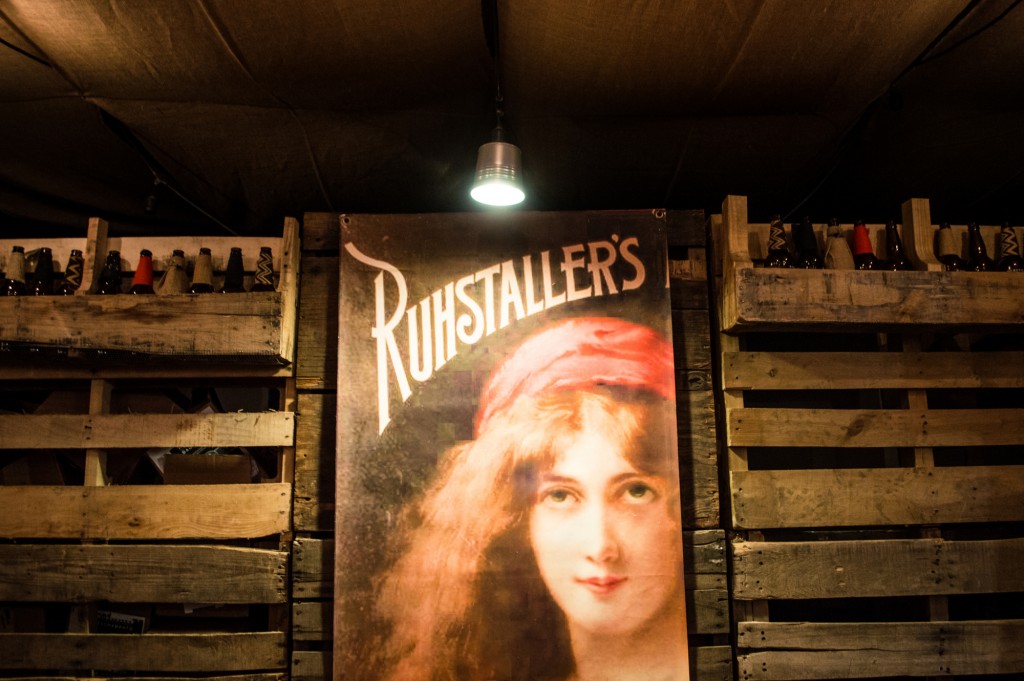 By the way, don't be put off by the entrance. There's no big sign with Ruhstaller; instead, look for black doors with "Ring Bell for Beer." Despite appearances, no reservations are needed, and the place is friendly and laid-back.
The more I explore my hometown, the more I find to love. While there is much more to do in Sacramento than what's listed here, I prefer the idea of doing a slow walking tour of Midtown for a day trip.
What suggestions do you have for a day trip to Downtown & Midtown Sacramento?