I love going to Napa Valley. It's not just the wine; it's also the mountains, architecture, gardens, and restaurants that draw me there. But for a day trip, Napa Valley is deceptively big. There are more than 400 wineries with tasting rooms, and the valley is not small–it's about 30 miles long, and, especially in high season, there can be traffic, which can eat up precious time on a day trip.
Therefore, my usual preference for a Napa day trip is a leisurely day just in Downtown Napa, one that might include wine tasting in the city's tasting rooms, an easy lunch and shopping in the Oxbow Public Market, a stroll along the riverfront, and perhaps biking on nearby trails or a drive to nearby wineries on the Silverado Trail. But when introducing someone to Napa Valley, a day trip of greater reach is certainly in order.
On a recent hot summer day, the six of us–us four plus two visiting in-laws–headed off in our borrowed Toyota Highlander for a full day in Napa Valley (find out why this is a perfect day trip vehicle below). Based on this day and many previous visits, I've compiled my suggestions for the perfect day trip in Napa Valley. And fortunately, with planning, it doesn't have to be expensive.
There's more here than you can do in one day, so mix and match to make an itinerary that fits your needs:
Morning wine tasting:
Late morning is a good time to start wine tasting because your palate is fresh and the wineries will be less crowded at this time of day. Tip: If you're planning to stop at a big winery, try to get there as early as possible to avoid crowds.
Arrive in Napa Valley by 10:00 and drive north to the first winery of your choice. Avoid the construction and traffic of Highway 29 near St. Helena by taking the Silverado Trail. If you're hungry on the way, stop at Model Bakery in St. Helena.
Decide what type of winery will be your first stop. If it's your first time in Napa Valley, you may want to visit one of the big, show-stopping wineries and perhaps take a tour:
If you are up for a little history and beautiful gardens, try Robert Mondavi, Beringer or Chateau Montelana (pictured below; see the film "Bottleshock" for this winery's story). These wineries have gardens and beautiful architecture to view, and you can choose to take a tour, experience a wine pairing, or just taste a flight. Cost: Tastings start around $25.
If you lean toward a smaller place, try a tour at Crocker & Starr (the reds!) or Cliff Lede, where the wine is really good and the outdoor space is dotted with fine art: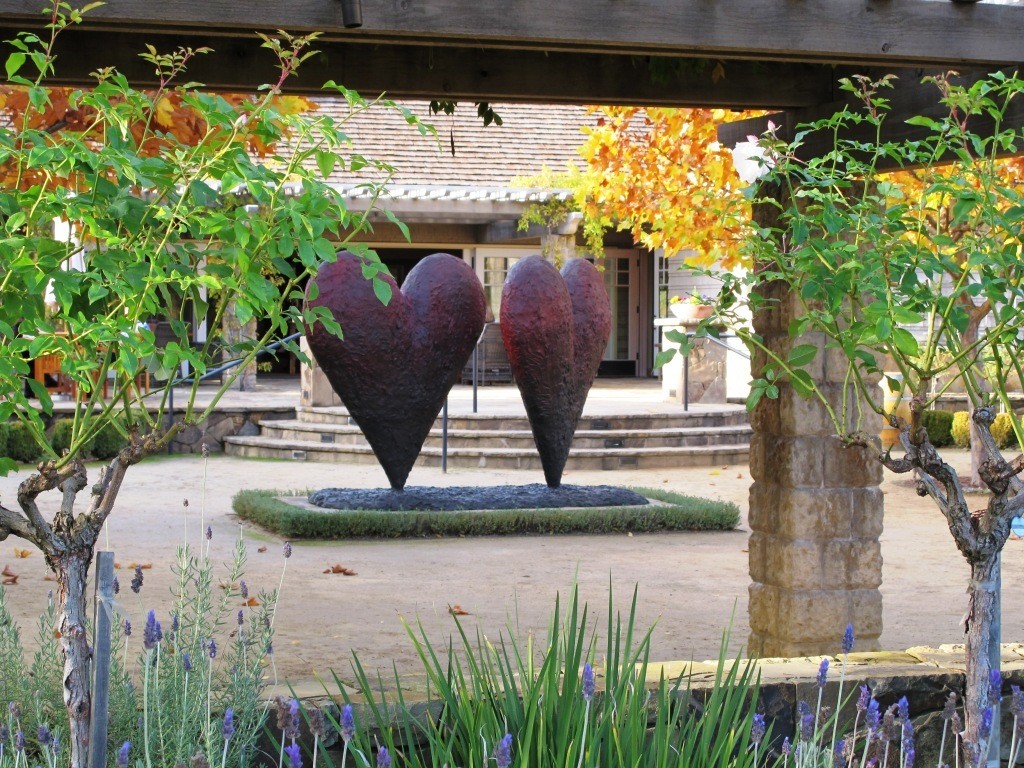 If you visit Napa Valley with kids, try Castello di Amorosa, a 121,000-foot authentic-looking castle made from materials imported from Europe. Take the self-guided tour and end with wine tasting for adults, grape juice and coloring for the kids. Tip: My kids loved visiting Castello, but it gets crowded here! Arrive early and leave enough time (at least 90 minutes) to walk the grounds and explore inside. Cost: $25 per adult and $15 per child over 5 for the self-guided tour.
A mid-day stop: Brasswood
Brasswood is unique in Napa Valley. It's not just a winery. The estate "village" includes caves, tasting rooms, a high-end shop with unique items made by artisans, the restaurant Brasswood Bar + Kitchen, and the Brasswood bakery/cafe.
Have lunch at the Brasswood bakery and then proceed to the tasting room, where you can sit at the bar or on one of the room's cozy couches. Cost: Lunch: $10-15 per person. Wine tasting starts at $40 per person.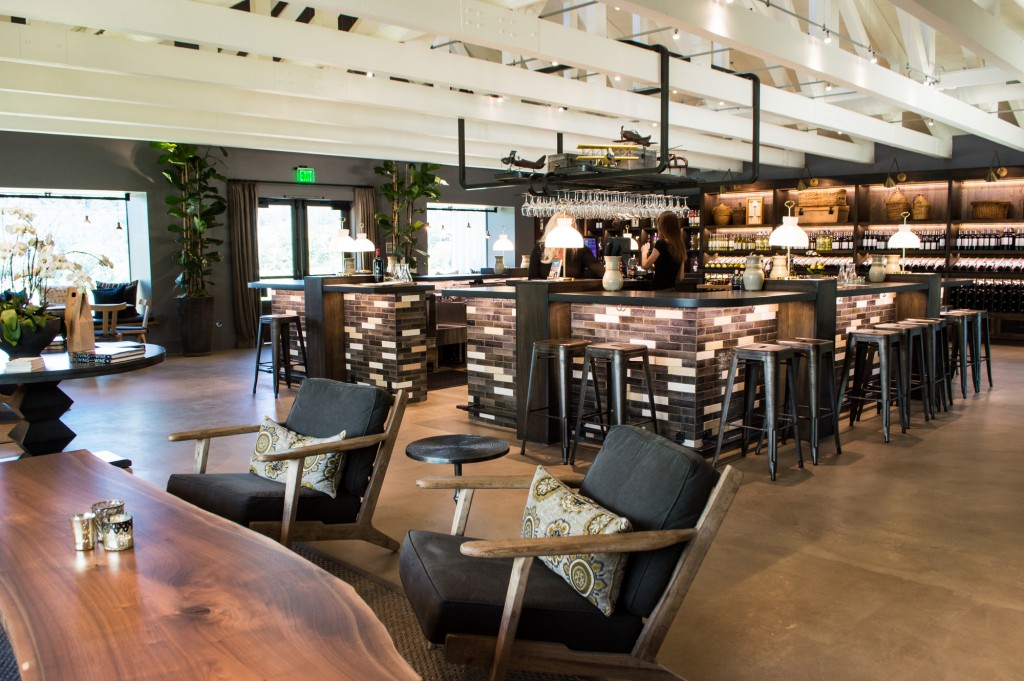 Brasswood has beautiful new caves, and cave tours are $65 per person.
The atmosphere at Buterscots is casual, and the food is light and fresh, just right for a day of tasting wine.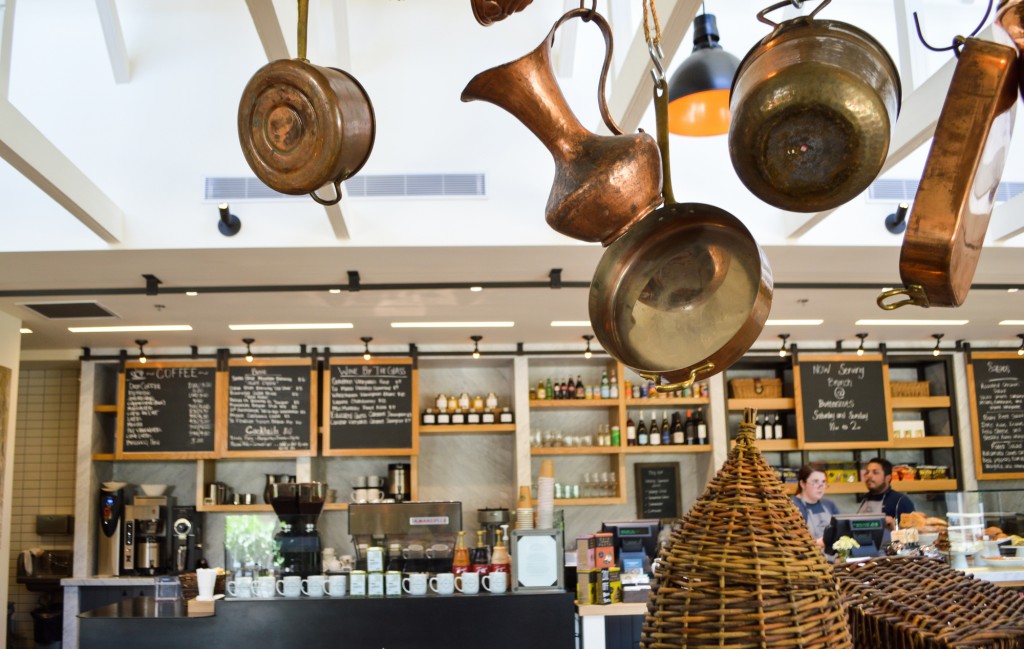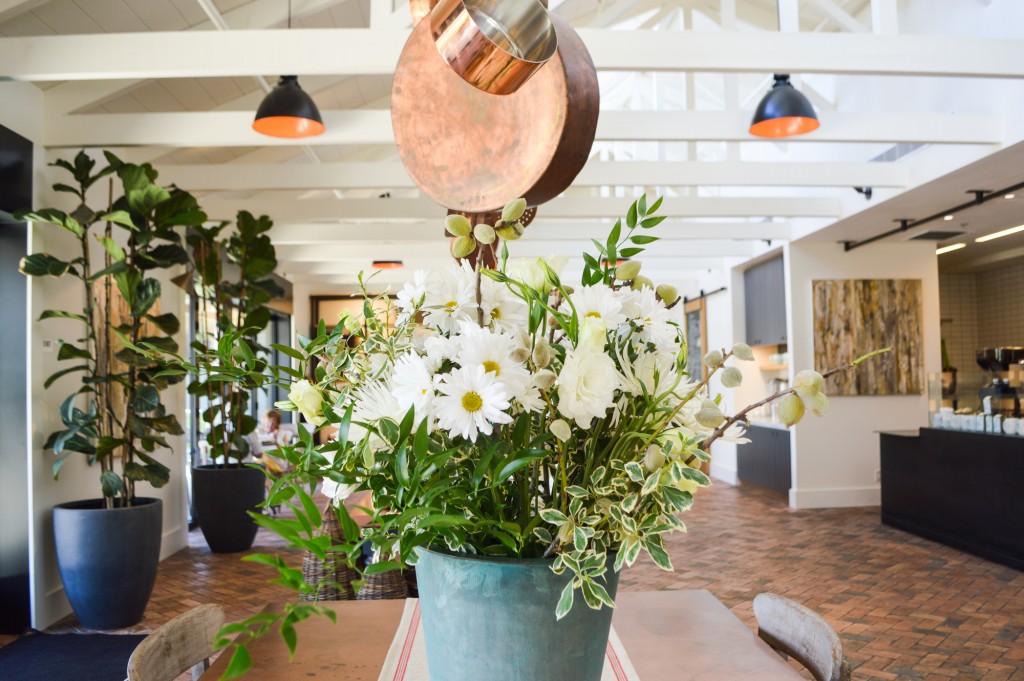 Optional lunch stop: Gott's Roadside in St. Helena or Napa
There are many nice places to have lunch in Napa Valley, including Michelin starred restaurants, but I haven't included them here because a day trip affords little time for a long meal. If you're with kids, you should plan to stop at Gott's Roadside, either in St. Helena or Downtown Napa. This roadside burger joint serves reliably good versions of classic diner food–burgers, salads, milkshakes, very good fish tacos, even an ahi burger, all using high-quality, locally sourced ingredients.
Tip: At the St. Helena location, all seating is outdoors. Lines can be long at prime meal times. Cost: about $15-20 per person, less for kids.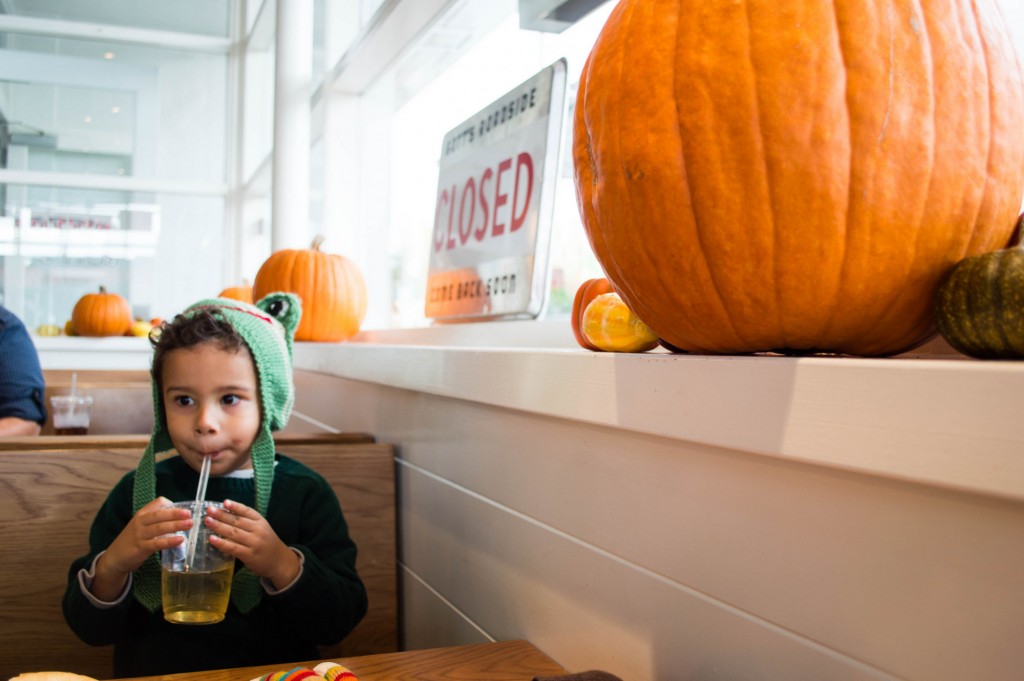 Afternoon/evening stop: Downtown Napa
Oxbow Public Market
Oxbow Public Market is my favorite place to stop on the way out of town. I come here to buy gifts at the Olive Press and Anette's Chocolates, try cheese and buy bread to take home, and have a sweet treat before hitting the road. My favorite treats are cupcakes from Kara's Cupcakes, Three Twins Ice Cream, Hog Island Oyster Co., beer at Fieldword, and C Casa for tacos.
Tip: Parking is free in Downtown Napa, and there's plenty of parking at Oxbow.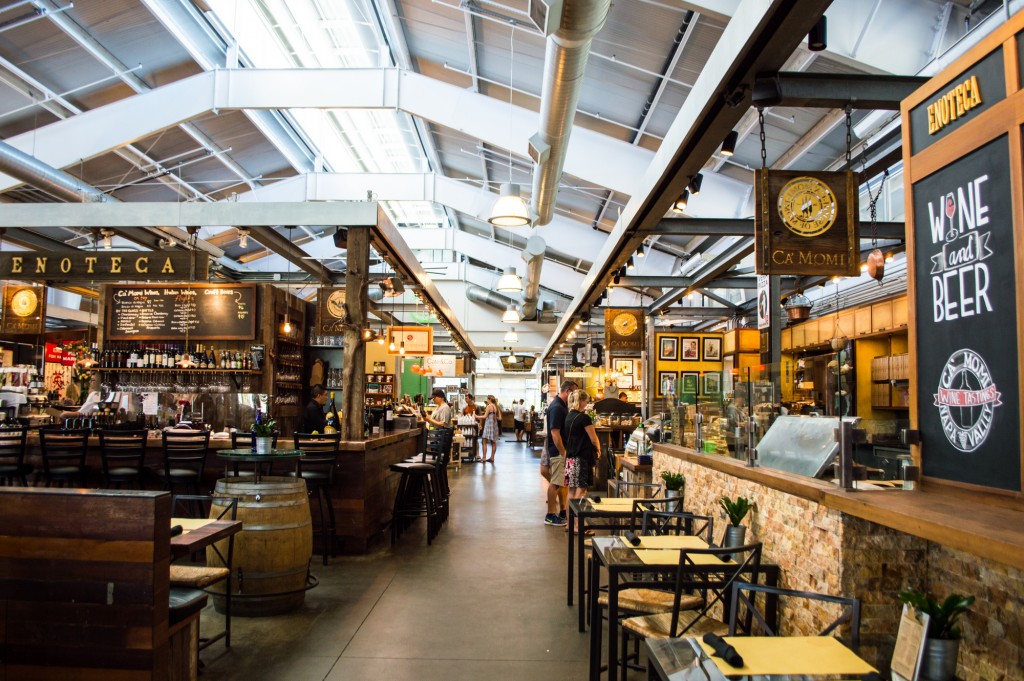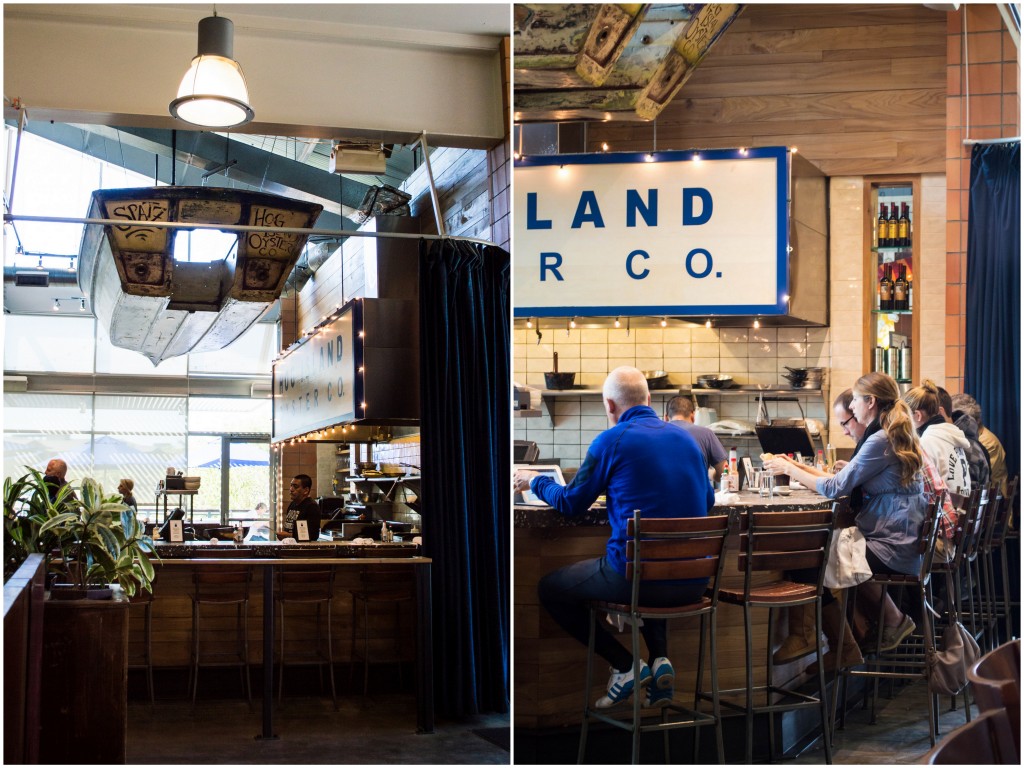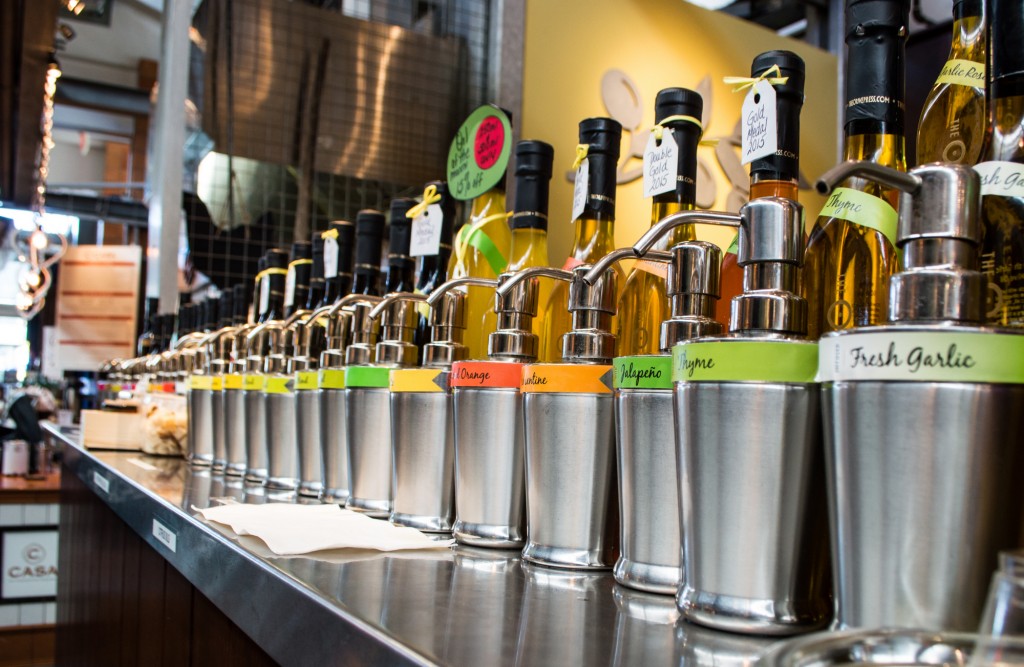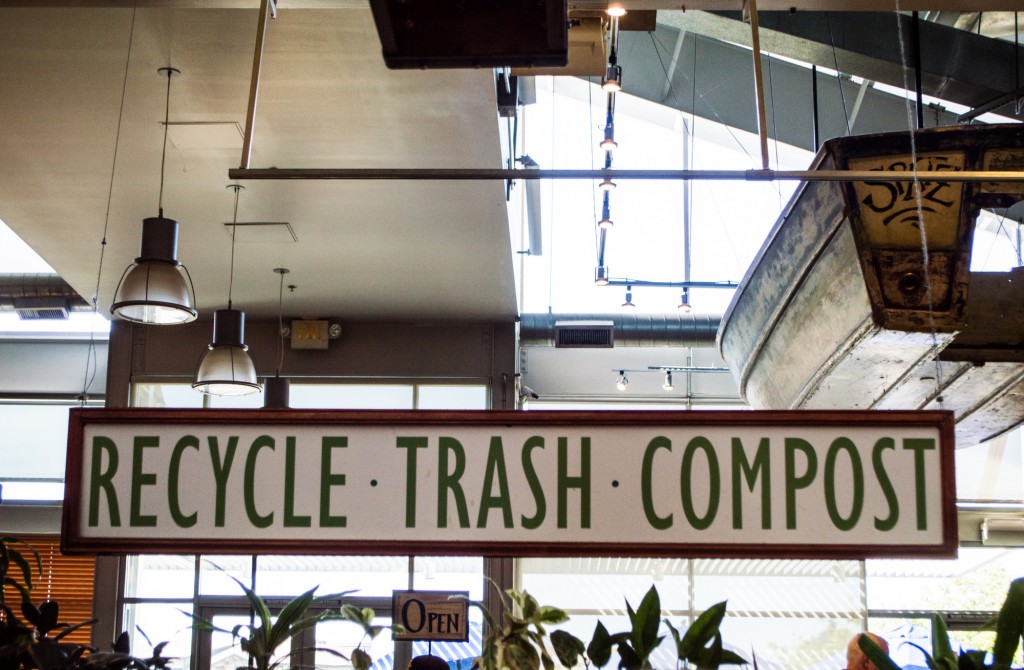 Before leaving, we always have a sweet treat at Kara's Cupcakes in the Oxbow Public Market and buy a few minis to take home.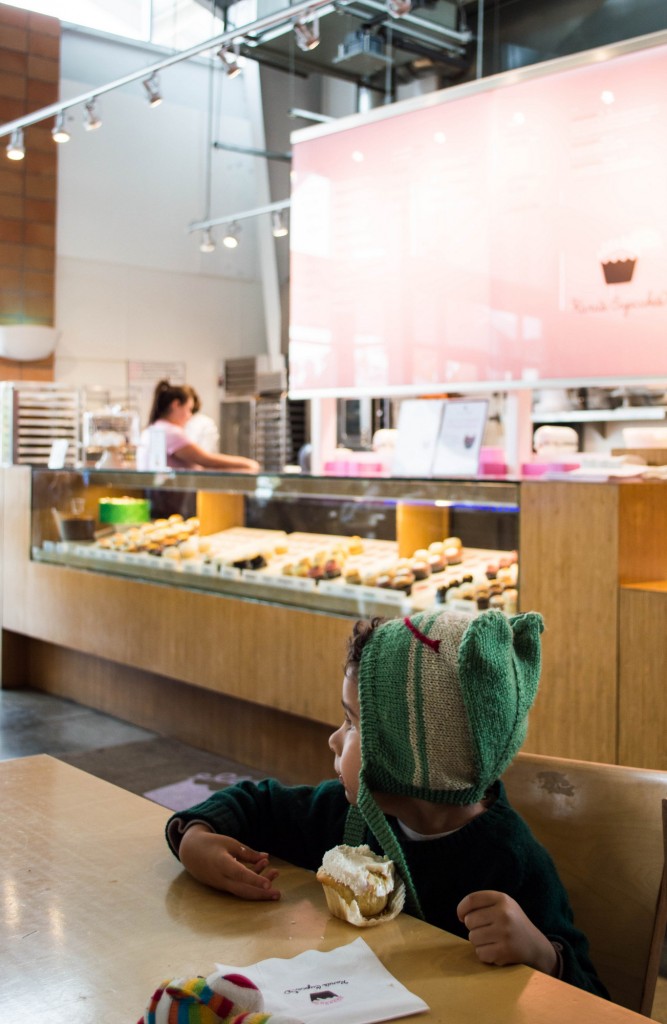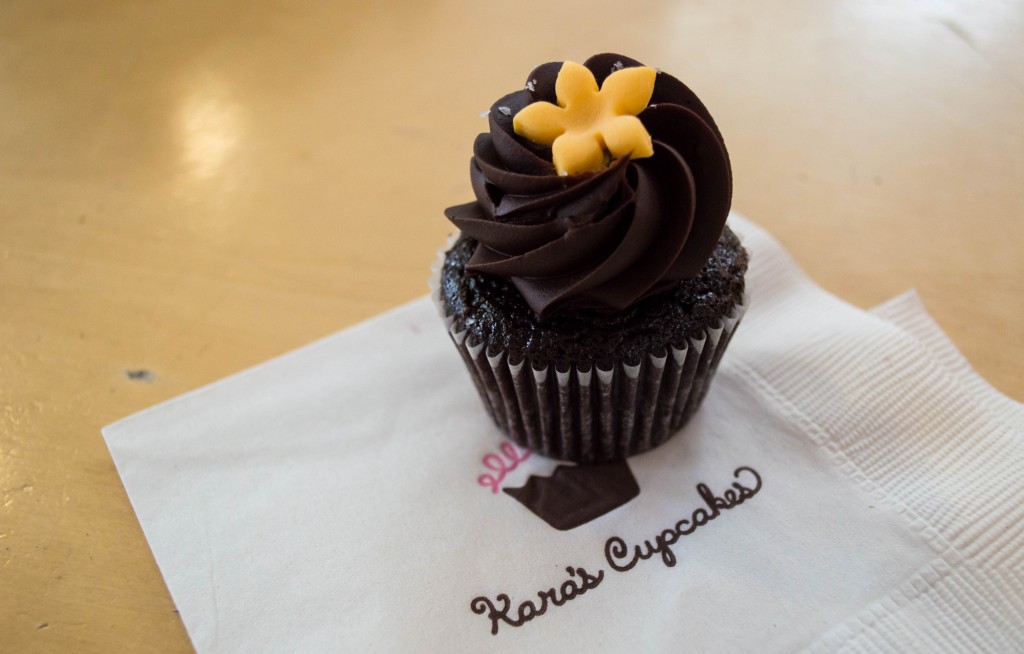 I always save time to wander a bit in Dowtown Napa. The city is always changing–there are new restaurants and tasting rooms opening all the time. The Napa Art Walk is a self-guided walk past outdoor sculptures made by regional artists (the lineup changes every year or so).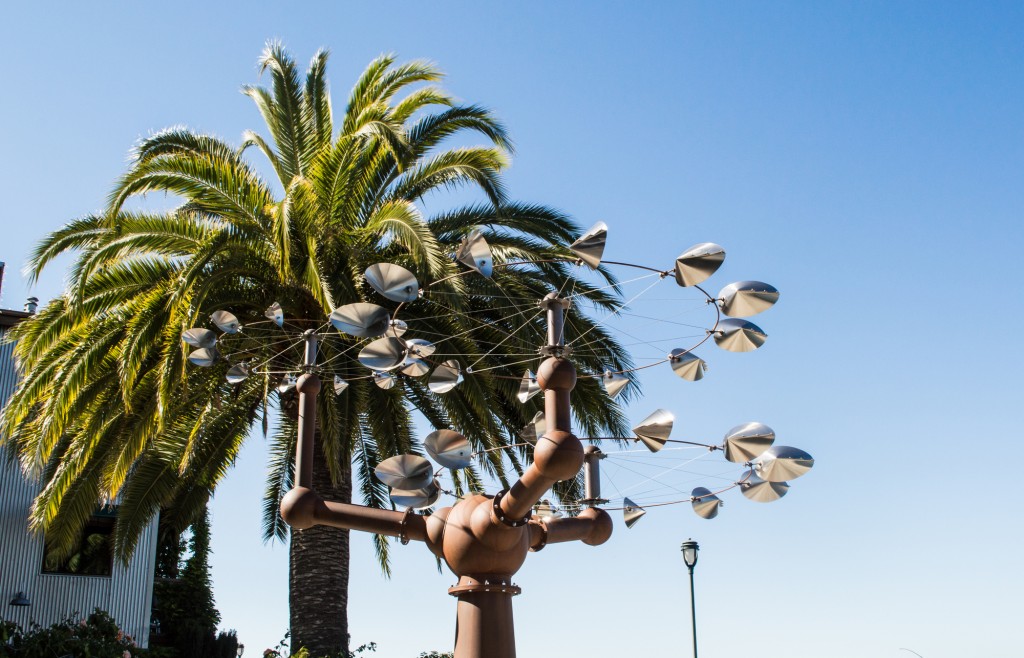 I like to walk the Napa Riverfront, passing the Napa River Inn and Angele, stopping in the Napa General Store, and continuing along the river past Morimoto and Fish Story to the riverfront park. I stop to peek into Liken Gallery and Morimoto. Tip: If you're with kids, they can run along the riverfront without worries since it's closed to traffic and get a treat at Frati Gelato Cafe.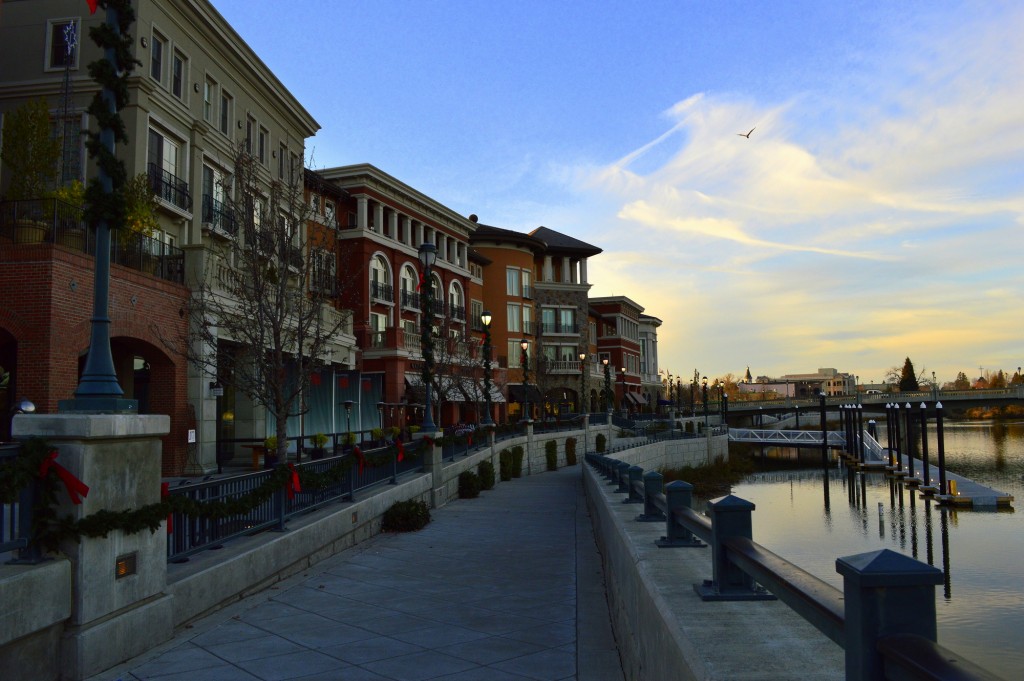 Evening: 
If you want to wait out evening traffic before going home, Downtown Napa has plenty of dinner options. Oenotri, Morimoto, Eiko's, Tarla Grill, and Carpe Diem are all good choices, but Grace's Table is my favorite restaurant in Napa. The food, inspired by France, Italy, and the Americas, is excellent, and the atmosphere is nice without being pretentious. Stop in for Happy Hour Monday-Friday 3:00-6:00 for drinks and small plates or stay for dinner.
Downtown Napa also has many good wine tasting rooms, so if you're up for another wine tasting, you can't go wrong with Vintner's Collective (where only carefully chosen wines from small Napa Valley wineries are poured) and John Anthony Vineyards (wow, the Cabernets!).
What would you recommend for a day trip to Napa Valley? For more ideas, check out my 3-day guide to Napa Valley on Amazon.