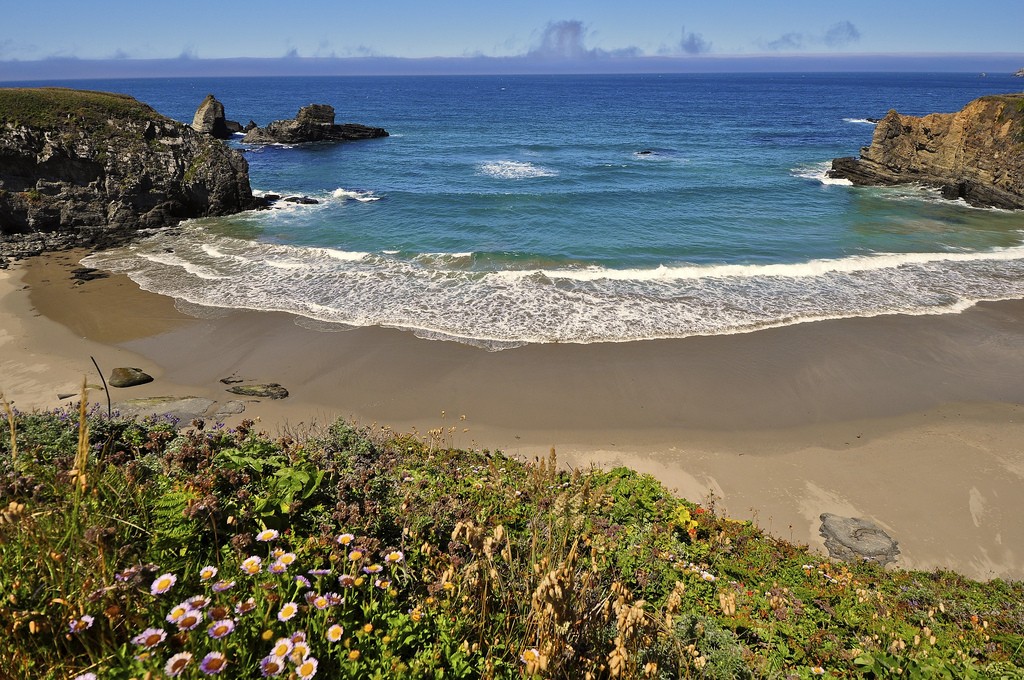 It's been blazing hot all this week–yesterday and today are the hottest days at 107 degrees! Is fall starting where you are, or are you having a long summer like we are?
My friend Garrick, a travel writer from San Francisco, is staying on the Mendocino Coast of California. You may know that early fall is the warmest and sunniest time of the year on the coast, so I'd already been planning to go there soon, but his Instagram photos make me want to plan a trip to Mendocino as soon as possible! The coast is so peaceful and refreshing compared to the valley.
In the meantime, I'm home trying to stay cool and prepping for a new class that starts next week and going to my son's first soccer game. Happy weekend to you! 🙂 Here are my favorite links from this week:
What your vacation says about you (from the New York Times)
The 21st Century Life List: 25 new places to see
A really cool encyclopedia website for kids (and adults) from DK
Tomato season is almost over, so why not pasta with a raw tomato sauce?
I'm finally finishing the popular book The Husband's Secret, which was entertaining but didn't really pull me in. Next up on my reading list: All the Light We Cannot See. (Have you read it?)
I'm excited about going to Argentina in a few months, but it will be too short to visit the wine country. Too bad because it looks so lovely in this article by a couple of my favorite travel bloggers.
On expanding our answer to this question: What is success? 
16 recipes for a pizza party (yum!)
What ingenuity! Inside "the world's best kindergarten"
My hometown of Sacramento is known for its cocktail scene, and apparently, Prague is, too. Check out how beautiful that bar looks in the first photo!
Good tips for making your next trip more environmentally friendly.
Ever wondered if Portuguese sounds as beautiful as some claim? Check out this video from my favorite new band from Brazil.
So much food for thought in this article about overworked moms, the possible role of dads, and the consequences at work.
Another great one from NY Times Travel: 36 Hours in Portland. I haven't been there yet, but it sure seems like my kind of city!
Cook's Beach photo credit: Steven Dunleavy on Flickr.