I've received several emails from readers asking about various aspects of having a bicultural, bilingual family, so here's a peek inside the workings of our two-culture family.
The beginnings:
I always knew that other countries and cultures would be a part of my life–even as a child, this was important to me–but as I became an adult, I couldn't have predicted how this would take shape. While preparing for graduate study in art history, I spent a few months in Europe, which led to living with my best friend (who was teaching English in the Czech Republic with the Peace Corps), which led to working abroad as an English teacher, which led to returning to the U.S. to study linguistics (and later becoming an ESL instructor), which led to meeting my husband, a student of English from Brazil.
That brief meeting one morning at an ice-cream shop in the college town of Iowa City was 16 years ago. It was the beginning of a strong relationship that connects two cultures and countries, sometimes with great ease and sometimes with a bit of difficulty. It's been fun, strange, romantic, unusual, and full of lots of love. I'm proud that we raise our children in the vibrancy of a bicultural family and that we've developed our shared love of culture and language into skills that help the immigrant and refugee population here in Sacramento.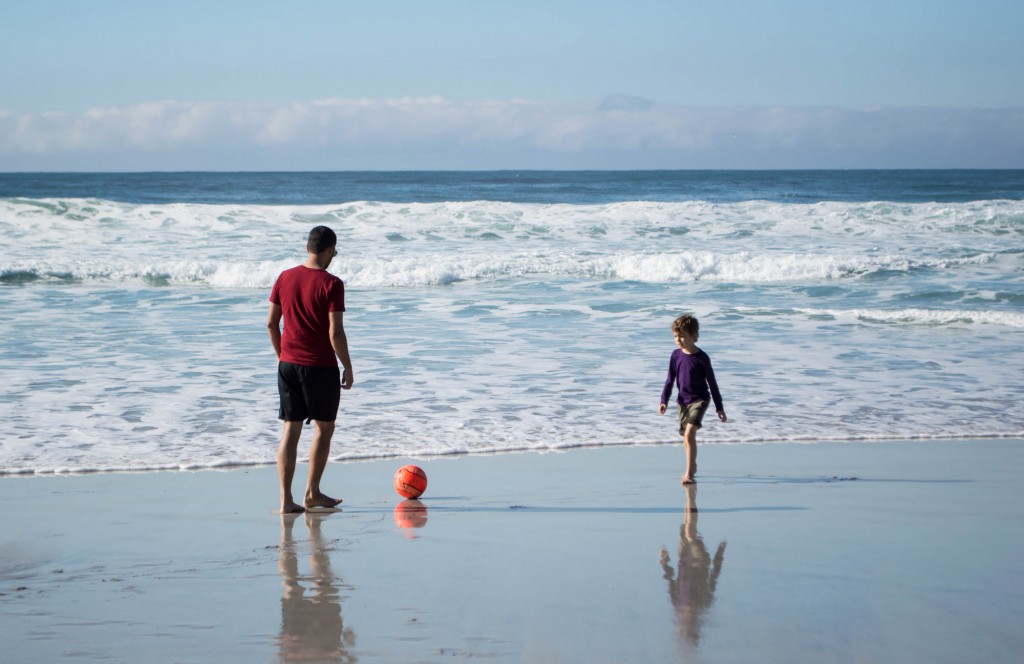 Cultural identities:
Being from two cultures means that we each bring deep-seated traditions and cultural identities to our relationship with each other and with our kids. For example, we naturally celebrate holidays and sing songs from both countries. My husband, like many Brazilian children, grew up with a soccer ball always within reach, and he passed this on to my older son, who's now just as comfortable pushing a ball around all day as he is walking. My kids clearly identify with both countries and cultures, but no one would guess that they're bicultural since they're perfectly comfortable in their American ways.
A long way from home:
One of the greatest challenges of marrying someone from a different country is the loss of home for one spouse. To compensate for this, we spend a good deal of time in Brazil every year, and my husband's family has been visiting us more and more often. Like any couple, we had to decide how our free time and extra money would be used, and early on, I had to honor his need to keep the connection to his family and country. Once I accepted that trips to Brazil would be a top priority, I grew to really appreciate them. I love visiting his family and look forward to going there every year. My kids absolutely love it, too!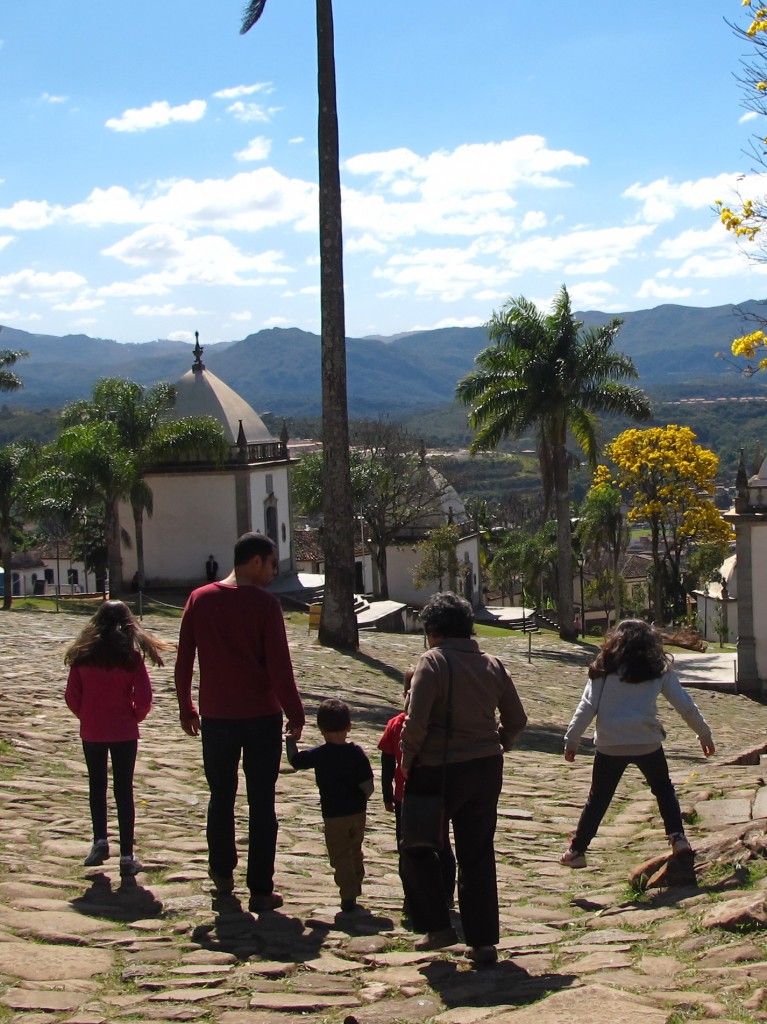 Being in Brazil:
The time that my kids spend in Brazil is important, not just for the quality time with family, but also for the immersion in the language and culture. We divide our time between a rural setting (complete with chickens, tortoises, and a big garden) and the big city lifestyle of São Paulo. This annual trip to Brazil gives our kids the opportunity to experience a different lifestyle and culture first hand.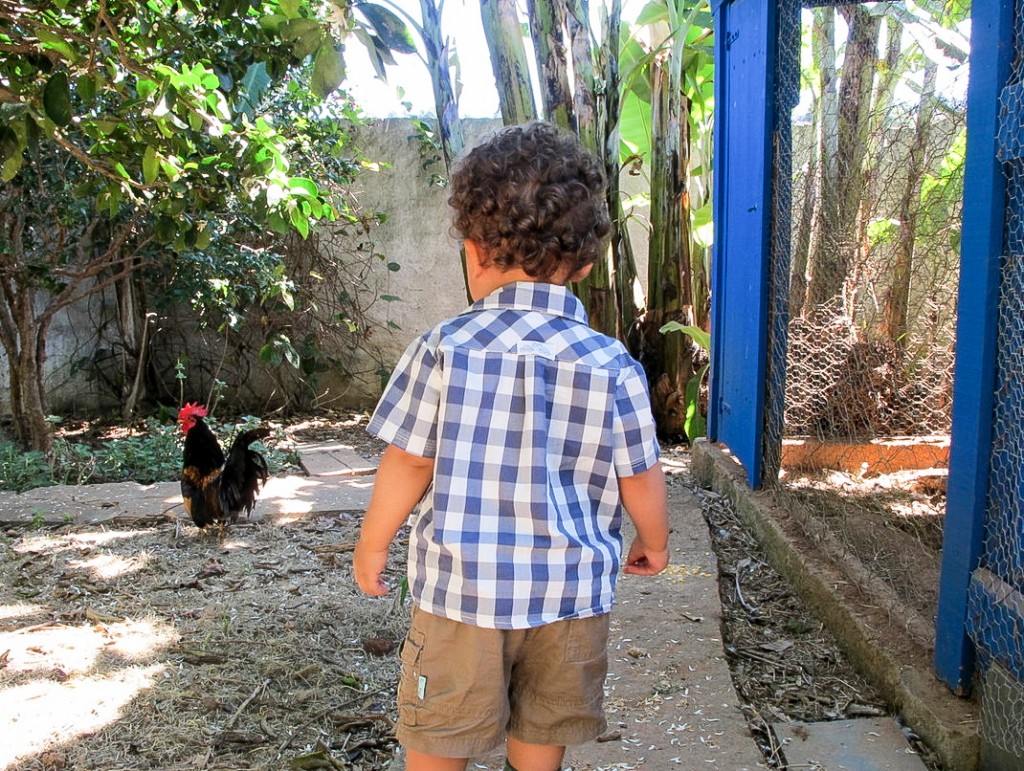 Being bilingual:
Another challenge for a two-culture family is language, but this is also a huge opportunity. Early on, I realized I needed to learn Portuguese so that I could communicate with my husband's family. We made the decision to raise our kids to be bilingual, and even though it's not exactly the easy process that some make it out to be, we're very happy with the results.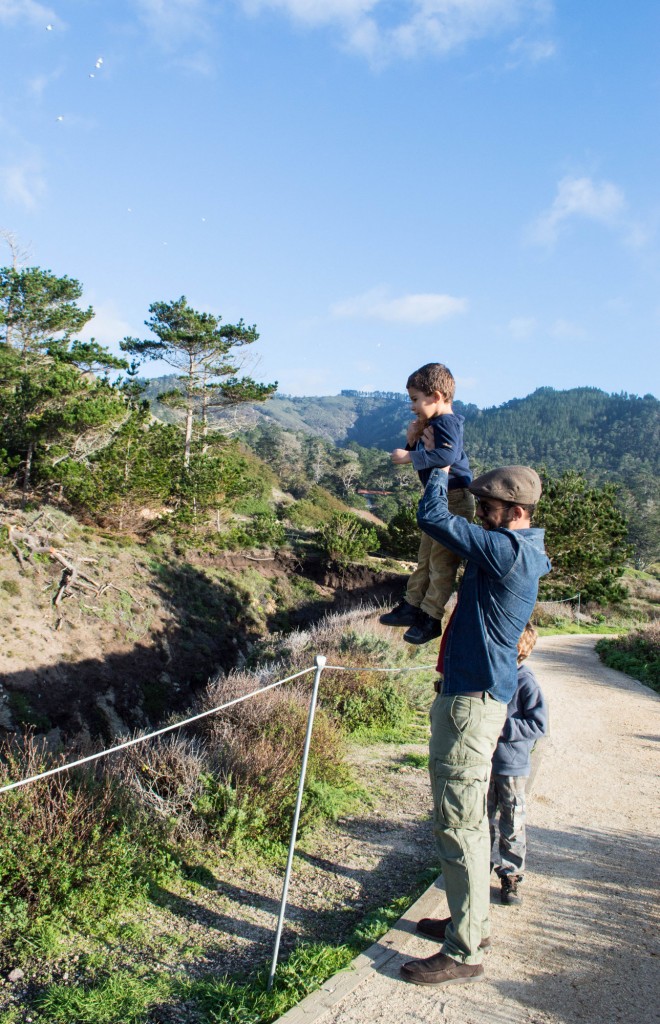 Both our kids speak Portuguese and English fluently and, like truly bilingual children, switch back and forth between the two languages instantly. This gives my kids a stronger cultural connection to Brazil, allows them to speak with family and new friends when we visit Brazil, and allows my husband to express himself naturally with his children. This goes back to the importance of learning your partner's language–this situation works because I understand Portuguese and therefore never feel left out.
Due to our backgrounds in linguistics, we've felt comfortable setting up the right conditions for raising our kids to be bilingual. If that's something you're interested in hearing more about, let me know!
What's your experience of living between two cultures?