How often do you actually finish a makeup product? Based on the many tubes of old mascara and half-used lipsticks in my bathroom, I never actually use up my makeup. Fortunately, Stowaway Cosmetics has a solution for women like me who like good quality makeup but can never seem to use it up before it goes bad.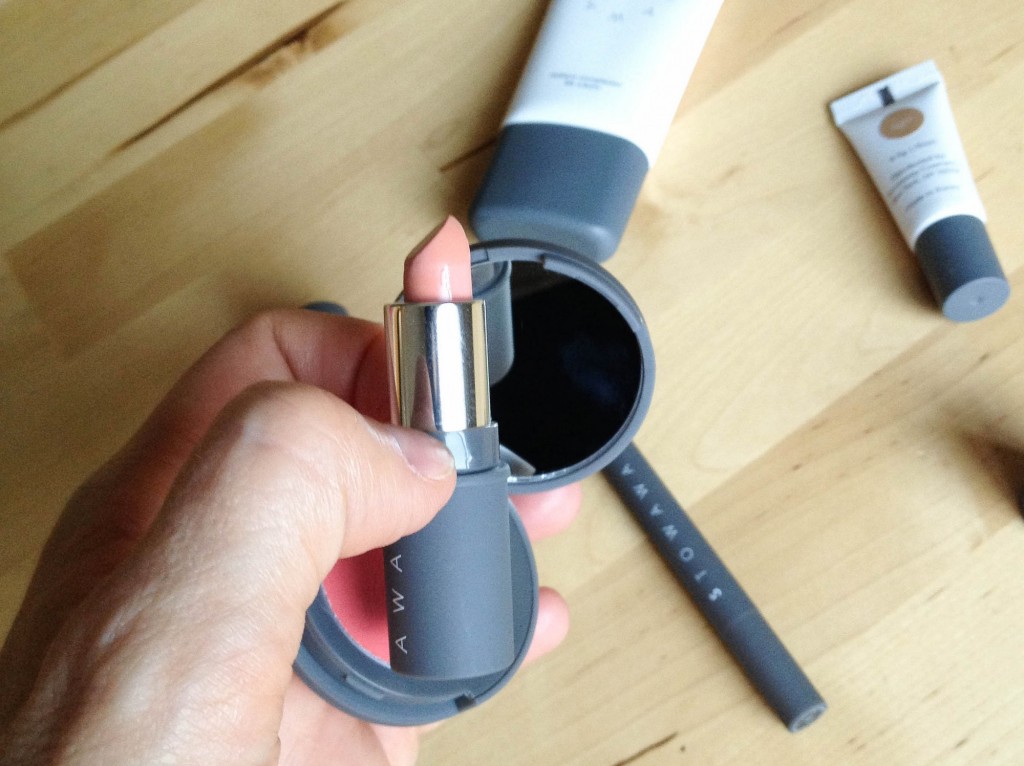 Stowaway Cosmetics brings a fresh approach to makeup with this concept: "Makeup you love in sizes you can carry. Designed to be finished before they expire." I've been loving my new Stowaway kit the last couple of weeks, and here's why:
The makeup works really well. For example, I have a hard time finding good eyeliner, but Stowaway's liner goes on perfectly and stays on much longer than others I've used.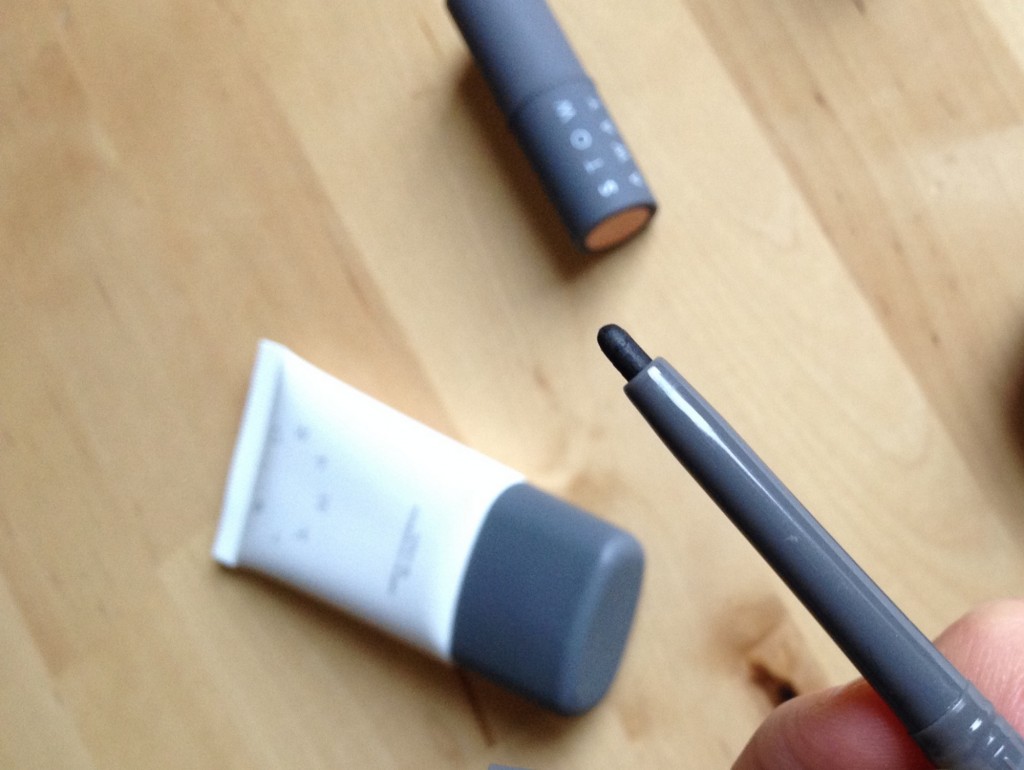 A little bit goes a long way–a drop of the Creaseless Concealer, for example, provides long lasting yet natural looking coverage.
The products are simple yet refined; the colors are fresh and worked perfectly with my skin, but they're available in shades to match a variety of skin tones.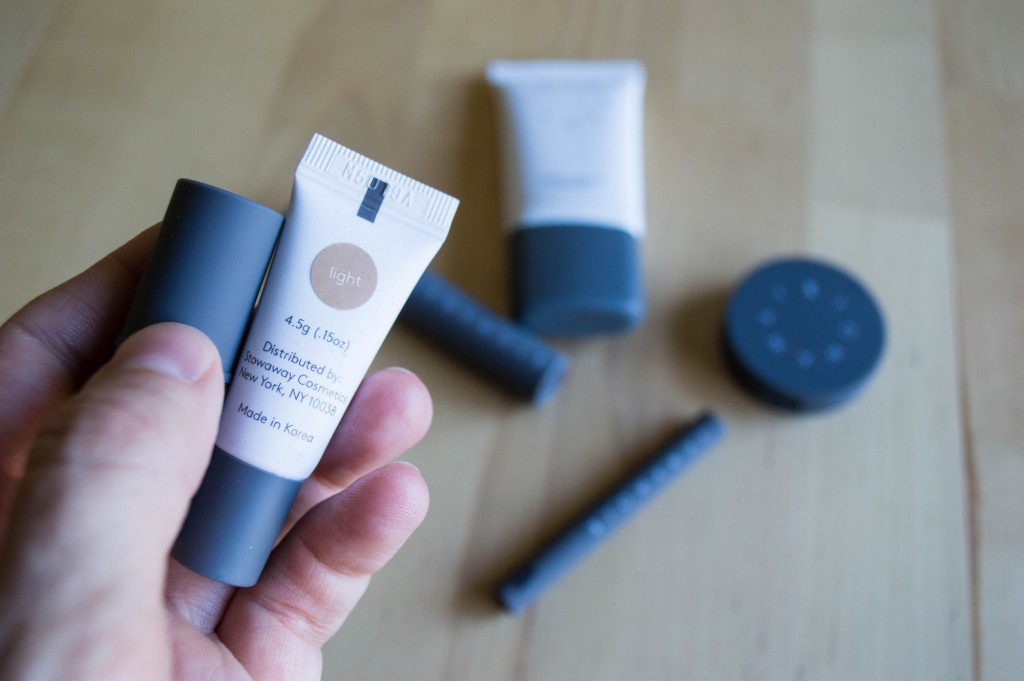 And something important to me…they're always paraben, phthalate, and cruelty-free!
Stowaway designed their products "right sized" so that they will be used before they go bad (and are the perfect size for travel!). Did you know that makeup has expiration dates? Mascara can go bad and cause an eye infection in just three months!
But the size of the products also means that they're convenient for women like me who are going from here to there during the day and love to travel. The fact that the whole kit can fit in the palm of my hand means that it's just right for makeup use both at home and on the move–for touch-ups during the day or adding makeup for dinner out after work.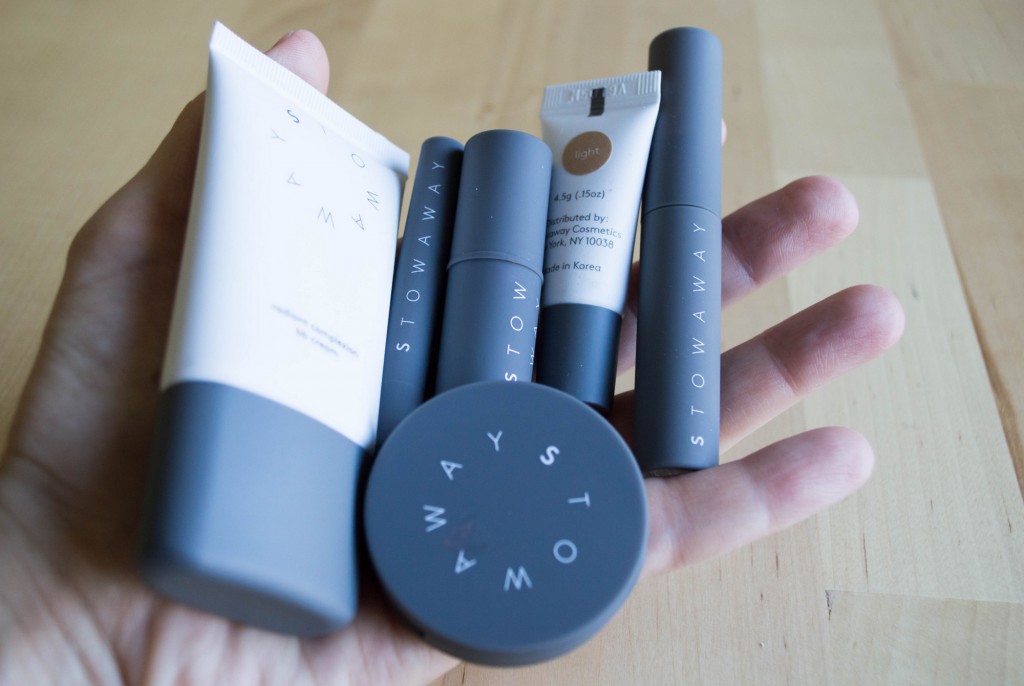 The makeup kit is, as co-founder Julie says, like a "little black dress of beauty" because it feels special and yet is so right for a working mom like me. All kits come with Radiant Complexion BB Cream, Creaseless Concealer, Cheek & Lip Rouge, Creme Lipstick, Effortless Eyeliner, and Defined Lash Mascara, but you can also purchase items separately.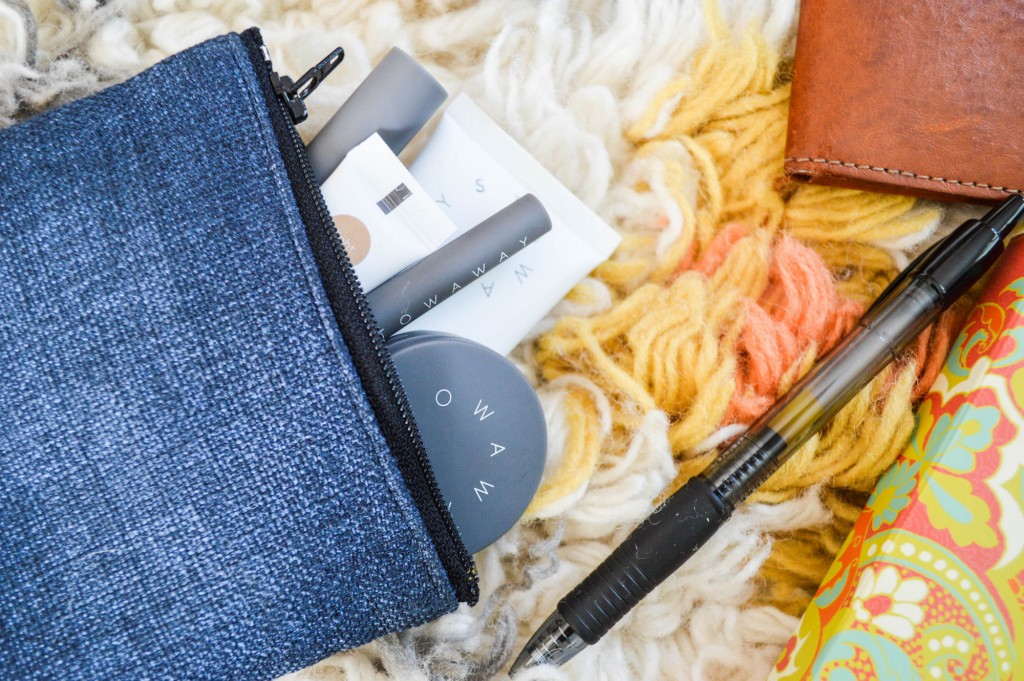 Great news! Stowaway Cosmetics is giving away makeup kits to THREE lucky readers! Visit Stowaway and enter your email to be entered to win. (U.S. addresses only. Winners will be notified by e-mail in the next two weeks.) Update: This giveaway is over and three winners are being notified by email. Thank you for entering!
And if you'd like to create your own makeup kit, I have special discount code for you: get a free mascara, pot rouge, and lipstick (valued at $42!) with the purchase of a kit. Enter the code MYHAPPINESS at checkout, or simply use this link (no need to enter the code again).
What about you? What types of makeup do you prefer for travel or days on the go? Any tips for making that eyeliner stay on all day?
Thank you to Stowaway Cosmetics for sponsoring this giveaway!