Visit These Cool Playgrounds from Around the World!
One of the benefits of traveling with our children is that we get to experience travel days in just above whatever way we choose. For kids, that often means spending a couple of hours at a children's playground. Fortunately, there are a lot of playgrounds across the world promote innovation and fun. From San Francisco to Tokyo, you can surely find a play area that's bursting with creativity. Here are some of the most interesting playgrounds around the world .
Clemyjontri Park
Located in Fairfax County, Virginia, this one is specially made for children with physical disabilities. Each pathway is spacious and wheelchair-friendly. The swings have high backs, and there are also ramps to assist the little ones in reaching the raised playthings. The playground spans two acres. If it sounds unmanageable, your family can just stay in one of the outdoor rooms.
Diana, Princess of Wales Memorial Playground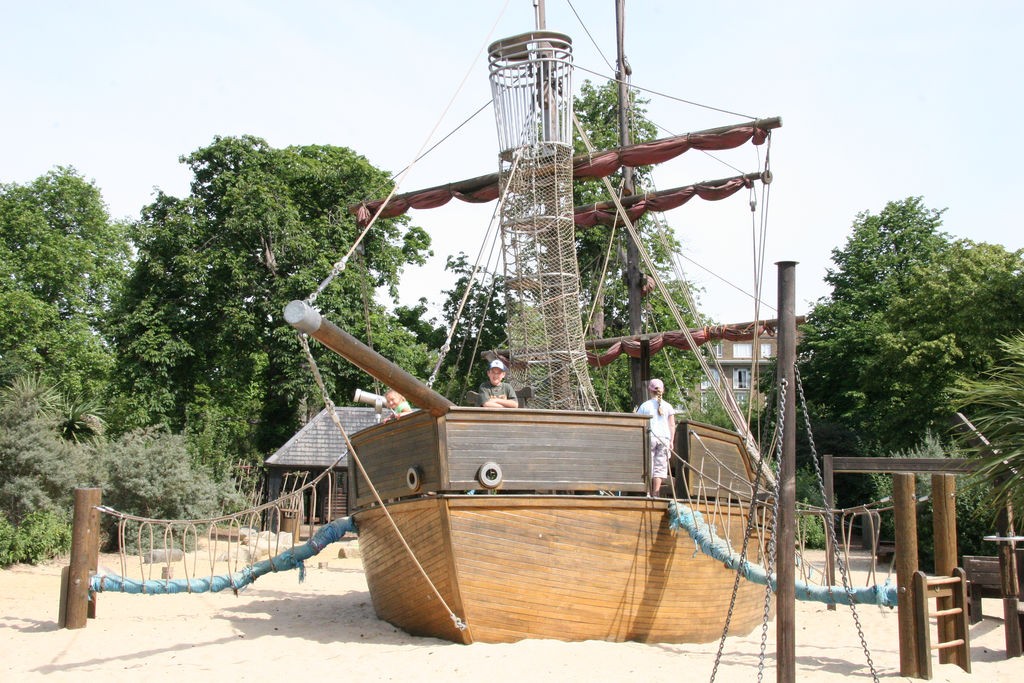 This playground in London sounds fancy. However, it's not as sophisticated or as girly as it seems. This memorial playground is like a secret garden that's filled with different instruments and teepees. It's pretty much like a fantasy world for kids. After having their fun, they can head towards the nearest café and munch on sandwiches and ice cream.
Nishi Rokugo Koen
As one of the leading producers of automobiles, it's no wonder that the Nishi Rokugoo Koen (Tire Park) in Tokyo, Japan is made out of, well, tires…lots and lots of tires. The designers of the park used these large rubber rings to create swings, tunnels, and even cool dragon sculptures. There's also a concrete hill where the little ones can slide down using a tire.
Parque Gulliver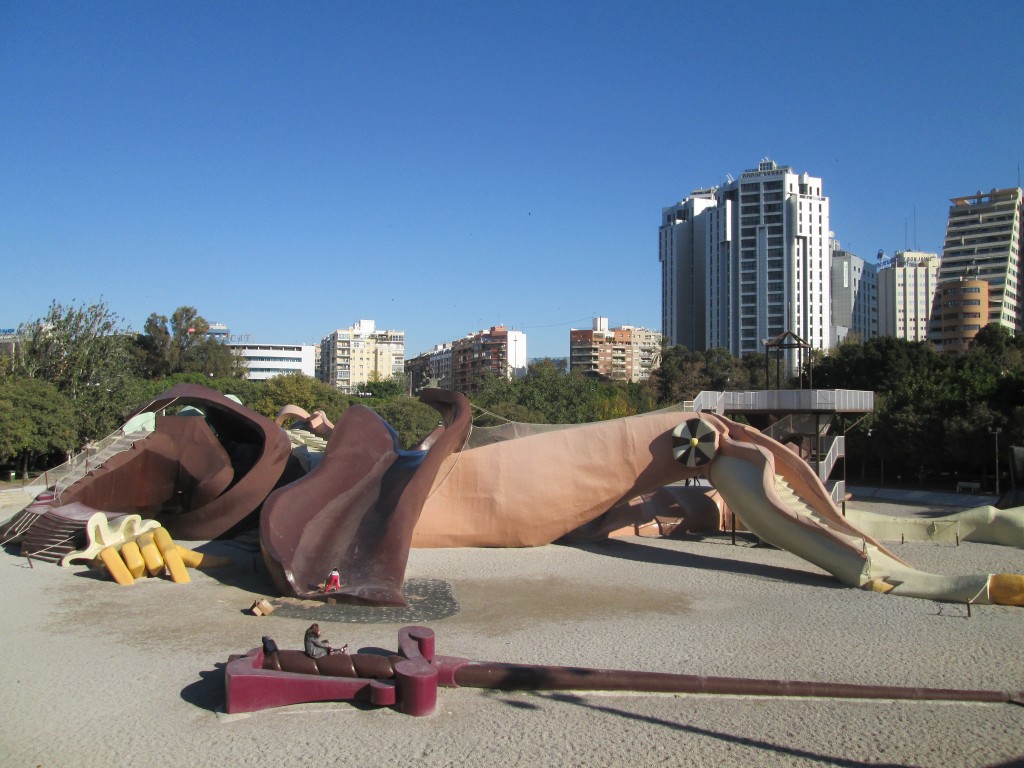 Remember the novel Gulliver's Travels? Well, your kids can now become Lilliputians by visiting this park in Valencia, Spain. The play equipment such as the ramps, caves, and slides are all resting on a Herculean figure of a resting Gulliver.
Koret Children's Quarter, San Francisco
Supposedly the oldest public playground in the United States, the Koret Children's Quarter from 1888 is located in Golden Gate Park, just a short distance from some of the city's best museums and gardens. The playground includes some amazing equipment with something for every age. Perhaps the biggest draw is the huge concrete slides, but the playground also sits right next to the old 1914 carousel, which children can ride for a small fee.
What are some of your favorite playgrounds around the world? 
Photo credit: Rupa Panda on Flickr, Tracey Lee Carroll on Flickr, Japan Travel, Giacomo Callaioli on Flickr