I love the change of season in the fall, perhaps because summer can seem so long here in California. This has been especially true this year with temperatures in the 90s in mid-October. One benefit of the transition from summer to fall is the change in food and wine–with fall spices and produce dominating menus at this time of year, our taste for wine changes, too. Here are my choices for California wines to enjoy this fall. I'd love to hear your suggestions for wine picks for fall in the comments!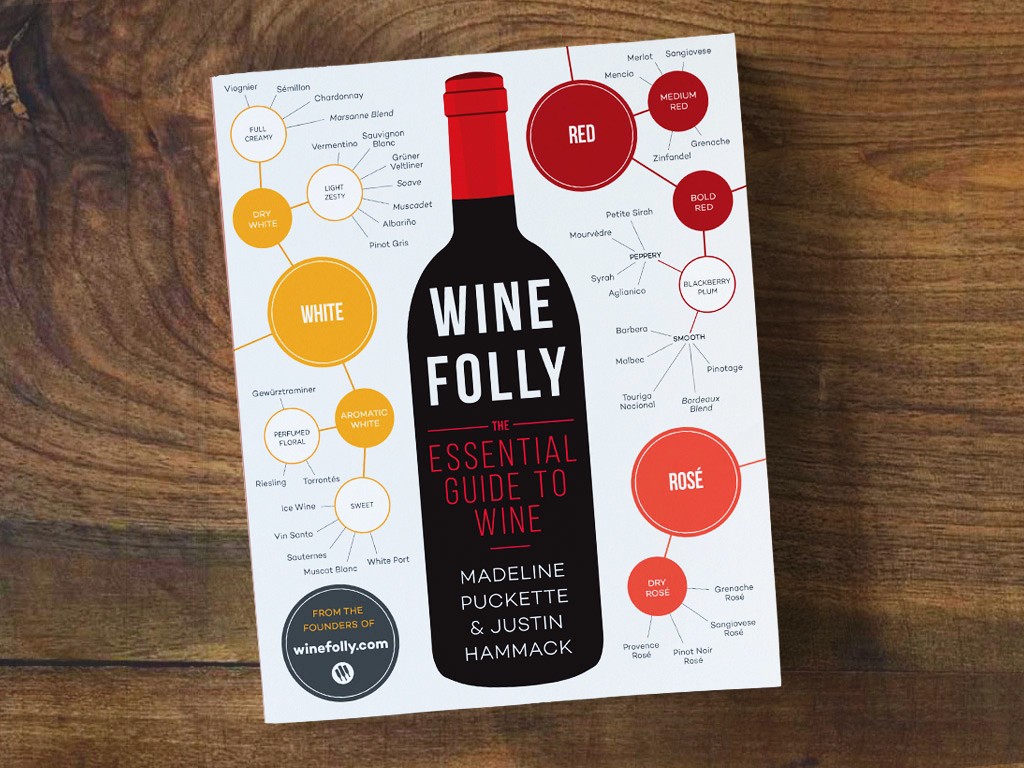 Helping me with my wine picks is this new book from Wine Folly, The Essential Guide to Wine. The book's sleek, simple graphics explain 50+ varieties of wine, including detailed wine maps and information about color, tasting profiles, and origins. Highly recommended!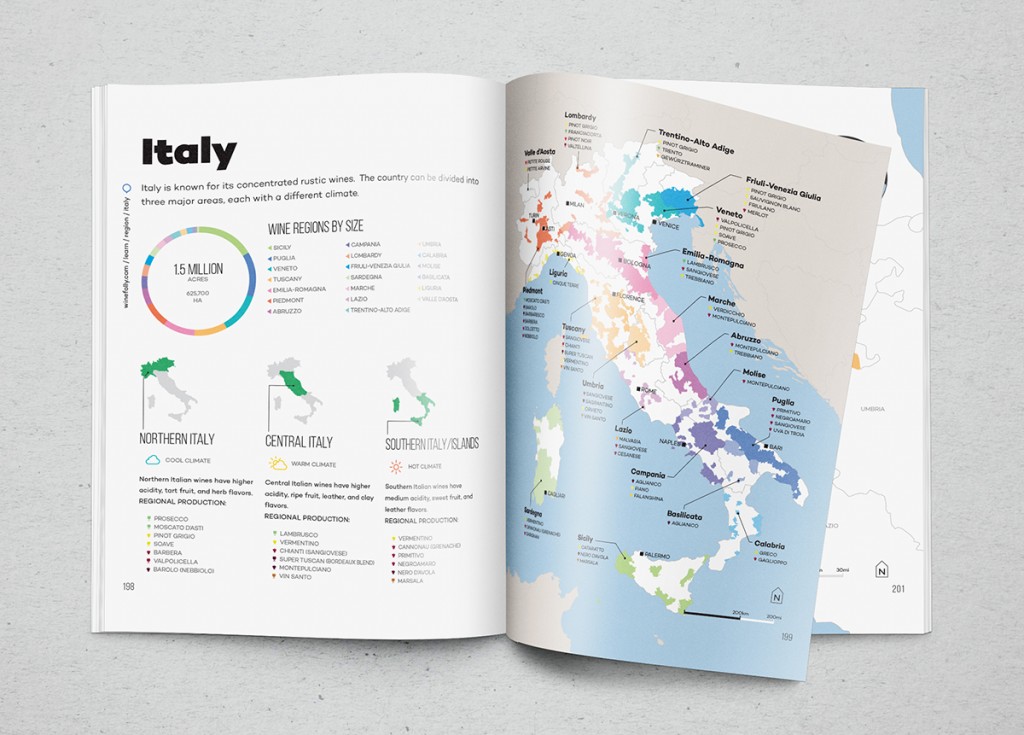 Light whites for Indian summer evenings:
I'm honestly not much of a white wine drinker, but when I go for a white, my favorite choices are dry, light white blends or unoaked Chardonnay. The wines from Markus Wine Co. never disappoint me. Swiss winemaker Markus Niggli makes wines that are lean, high in acid, and dry–very easy to drink or pair with food. The crisp Nuvola (left) and refreshing Nativo Kerner blend (right) have been my favorites of his for the past two years. I'd serve the Nativo on a warm early fall afternoon and the Nuvola with a fall butternut squash dish. Reasonably priced and local (from Lodi). Find them here.
Other choices are The Whip white blend from Murietta's Well in Livermore Valley, any of the lovely whites from Acquiesce Winery (Lodi's only all-white-wine winery), Bokisch Vineyards' Garnacha Blanca, or the Haley Margaret white blend from Cairdean Estate in Napa Valley.
Pinot Noir, my favorite fall wine:
I've had the good fortune to taste many California Pinot Noirs lately, and they've quickly become my top pick for fall. Light to medium-bodied with flavors of bright summer fruitsor even cranberries and aromas of fall spices like cloves and nutmeg, Pinot Noir seems like the perfect wine for the cooler months between summer and winter. Check back soon for a link to a story just about Pinot Noir on Luxe Beat Mag, but for now, here are some of the Pinots that I especially recommend:
Schug Carneros Pinot Noir, especially 2012
La Follette 2011 Pinot Noir van Der Kamp Vineyard from Sonoma Mountain
Gary Farrell 2012 Russian River Selection Pinot Noir
Head High 2013 Sonoma Coast Pinot Noir
Anaba 2012 Pinot Noir, Sonoma Coast
Robert Mondavi 2013 Pinot Noir, Napa Valley
Lutum 2013 Bien Nacido Vineyard Pinot Noir
Others that I think you'll love, too:
A good Zinfandel has the right profile for a nice fall pick–it's medium-bodied and shows fall flavors like cinnamon, nutmeg and sage, making them a nice pairing with many fall dishes. A few personal favorites are any of the Zinfandels from Lodi's old vines, like those from Harney Lane Winery, Fields Family Wines, and McCay Cellars.
Sparkling wines: 
For fall holiday parties or special occasions, try a dry sparkling wine like Schug's 2011 Carneros Rouge de Noirs (excellent!) or any of Mumm Napa's dry sparkling wines.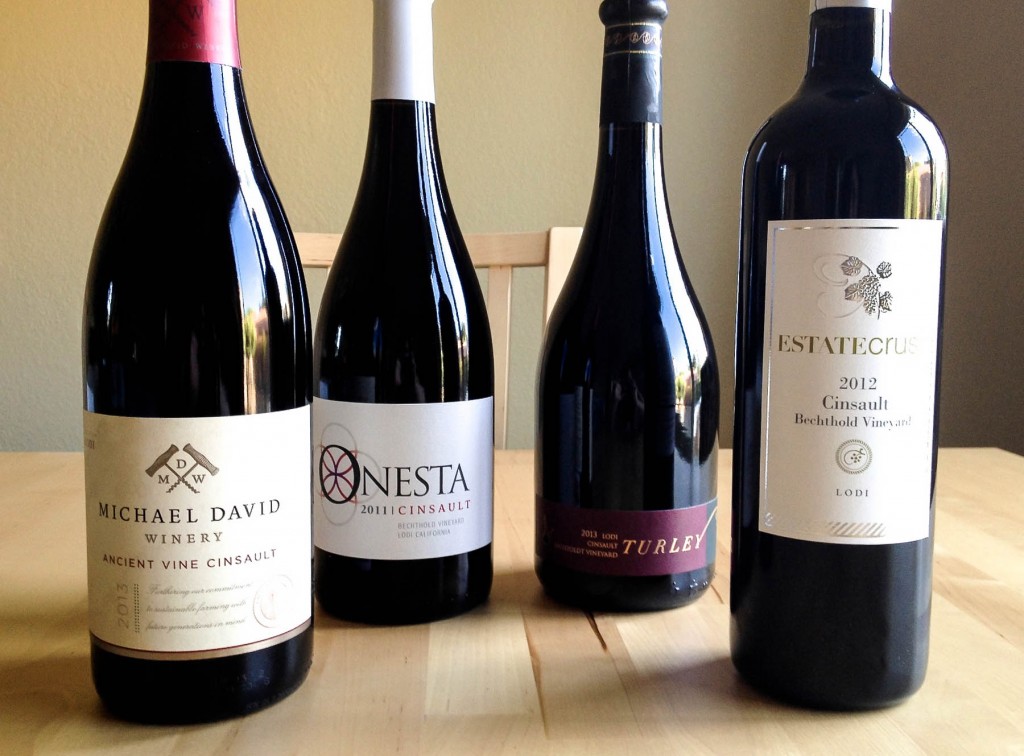 Cinsault: 
Another great pick for fall, Cinsault is a lighter-bodied red wine with strawberry, rhubarb, and spice. Near here in Lodi is the 139-year-old Bechthold Vineyard, which some believe is the oldest Cinsault vineyard in the world! The grape was originally brought to California from France, where disease later wiped out the vineyards.
What do you like to drink in the fall? Any tips for choosing the right wines for fall?