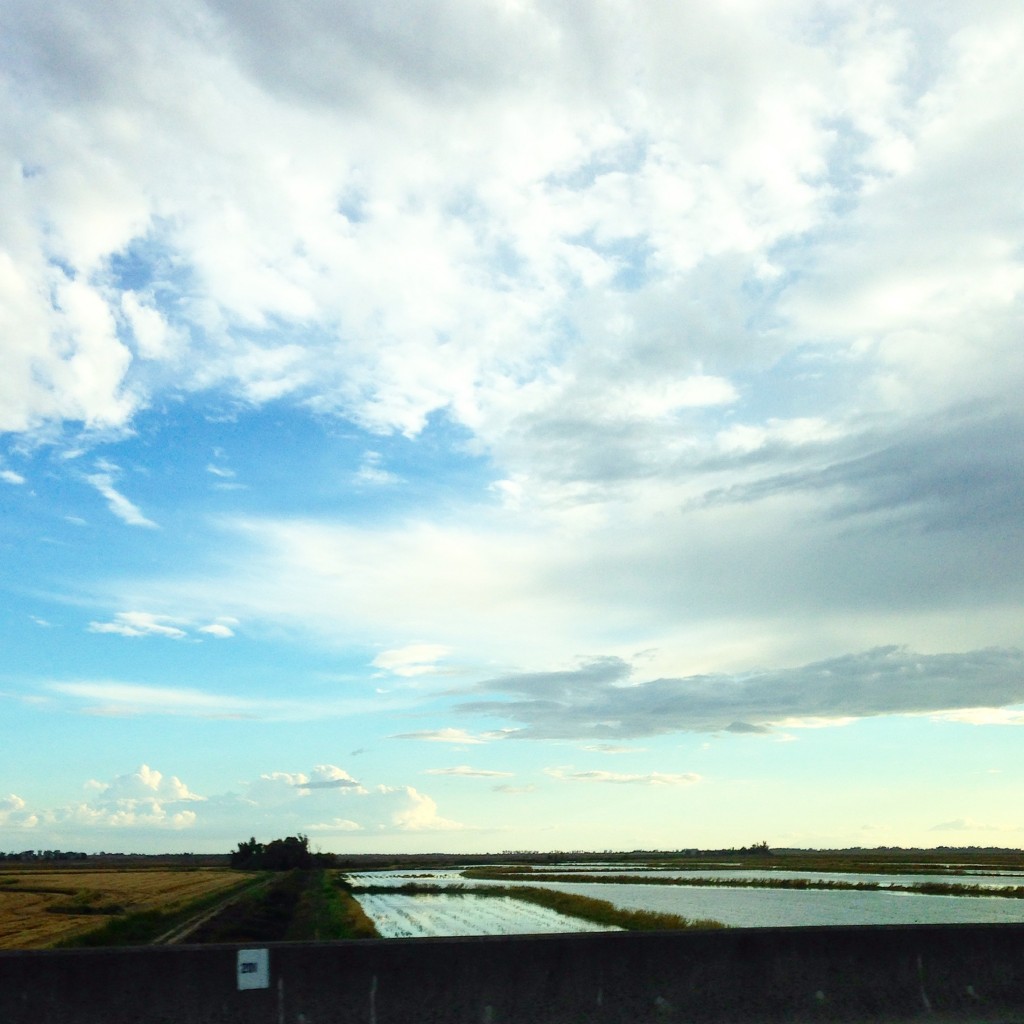 The endless blue sky of California summer has given way to changing skies here as fall finally gets started. At my house it's all about butternut squash soups, savory red wines, jack-o-lantern carving, and even sweaters this weekend. I had hoped to take a day trip to the mountains with my younger son today but instead will be helping my older son's class with a sewing project (which is ironic because I don't really know how to sew–they may teach me a few things!). Have a happy weekend. Here are some links I've gathered this week:
Food and health: the effects of eating organic produce on kids and why grass-fed organic beef really is better.
How to go on an olive oil tour in Tuscany (yes please!)
Resources for online storytellers
This shirt is my new favorite–it's so comfortable that I'd wear it every day if I could! And it's on super sale right now.
So far, 2015 is officially (by far) the hottest year on record, but at least Oslo seems to be moving in the right direction!
Fall recipes from an awesome all-vegan food site (with one huge potty mouth!).
Can tourism and conservation actually go hand in hand? One luxury tour company thinks so, and it's inspiring!
I have to find good fall grapes so I can make this salad.
Beyond Rio: 5 amazing places to visit in Brazil
The unexpected benefits of traveling with children.
Two fascinating long reads from The New York Times this week: "The Strange Case of Anna Stubblefield" and "The Lonely Death of George Bell."
And for those of you who like something silly: classic fun for Halloween (my boys loved it!): Bugs Bunny in "Broomstick Bunny" 🙂