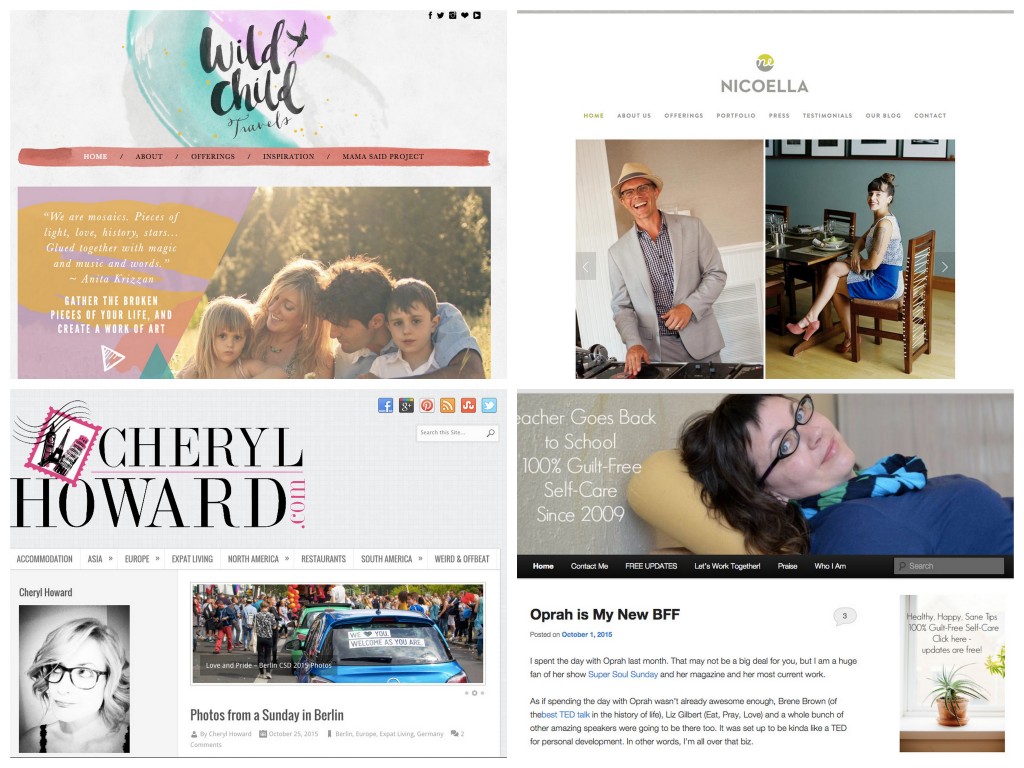 I've been doing a lot of thinking lately, not just about the upcoming new design for this site (can't wait!) or winter plans, but about important stuff. About life. But before I delve into that, let's go back for a moment.
I've also been working. A lot. My day job as a college instructor of ESL has been demanding…writing curriculum, meeting with colleagues, writing reports, and most of all, teaching my students how to be ready for college level work. In one day, we practice writing coherent sentences, taking notes from lectures, and summarizing readings. It's not an easy task, but after more than 15 years doing this sort of thing, it's a role I'm comfortable in. But being "busy" is not a way of life that I want to continue.
Because I'm a person who thrives on change and finds newness to be a path to growth, I've been inspired by people who have chosen to go their own way. They've created a life in which they are not controlled by commutes or mandated work schedules; instead, they have control over what they do for most of the day. They've chosen to downsize in order to live the life they've wanted. They've abandoned tradition for a life that follows their own path. They have said "no" to the right things and a big "yes" to things that might have been scary. Thank you to each of these creative people who think outside the box and have inspired me in a variety of ways to continue seeking out my path.
Tiffiney is from California. Her husband is from Argentina, and they have two children (sound a bit familiar?!). While working busy days while trying to raise their two small kids and increase their income in expensive Northern California, they realized the life they were building wasn't right for their family. They made a big decision–to sell their house and most of their possessions, become debt-free, and eventually sail around the world with their kids. They recently packed up an old van and drove to Oaxaca, Mexico, to make a new home but are on their way to a housesit in Greece for the winter. I cherish the honest, positive, love-filled message of her blog.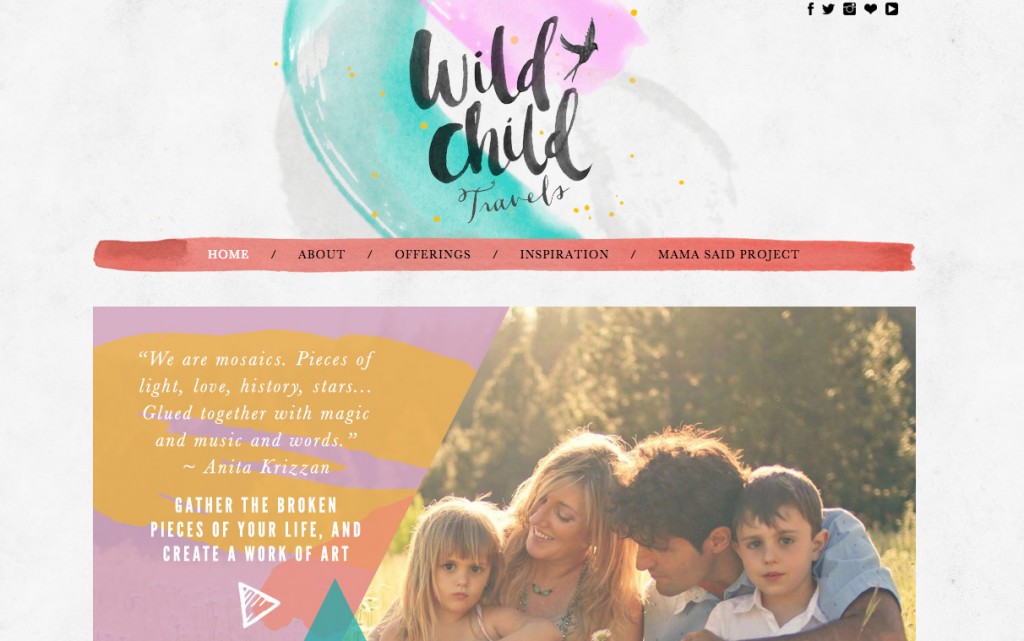 Tami happens to be a friend of mine. We met years ago and lived almost parallel journeys of being teachers, becoming parents, and blogging. But when Tami became a mom, she realized that the best thing she could do for herself and her family was to stop working and be fully present at home. By giving up her career (something she was good at), she made herself vulnerable by admitting that she couldn't do it all. Thank you, Tami, for having the guts to admit that we can't do it all and shouldn't try.
Tami has since championed a message of slowing waaaaay down and has turned her passion for self-care into a new business. She teaches restorative yoga and online workshops in self-care and recently began hosting retreats. Way to go, Tami!
\
Cheryl may not know this, but I kind of think that if I were single, I would be living a life very similar to hers. Cheryl is from Canada but fell in love with life in Europe in her 20s. She could have just gone back to Canada and moved on with life, but she paid attention to that itch and found a way to live abroad (in Berlin to be exact). But instead of just living the life of a typical expat, she has found great purpose in her time there–she volunteers at refugee shelters every weekend and has begun writing a book about refugees in Europe. Because of my work with immigrants here in California, I've been watching the refugee situation closely and am excited to learn more about it through her first-hand experiences with the new arrivals in Europe.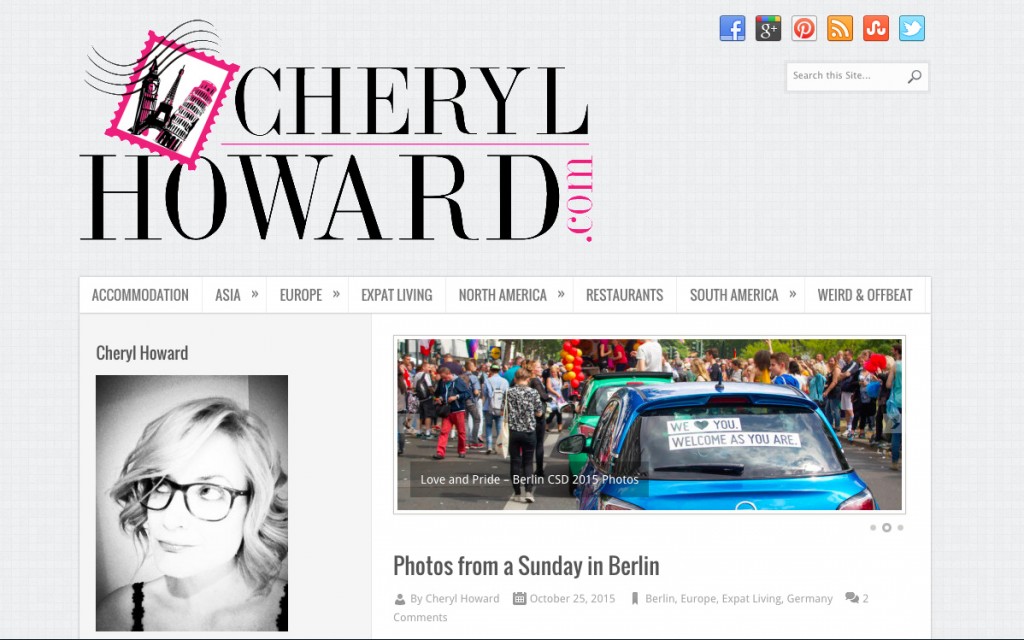 Nicoella is the website of my cousin Nick and his wife, Lauren. After years of living a beautiful yet busy life in the Bay Area, they hatched a plan. They decided to take their personal talents, turn them into a business, and then completely change the pace of their life. They did it in steps, but little by little, they created something that brings them exactly the lifestyle they were yearning for. They now live on the beach in Sayulita, Mexico, using their talents to create work that they love and enjoying lots of downtime on the beach with their son, Mateo.
There are many more people who have inspired me to challenge how I live my life and what may lie ahead, including Hecktic Travels, Uncornered Market, and Zero Waste Home, just to name a few. Who inspires you?
P.S. Speaking of change, I'm changing the look and design of my blog. Please come back soon and check it out! Or like my page on Facebook to found out right away when it's ready.