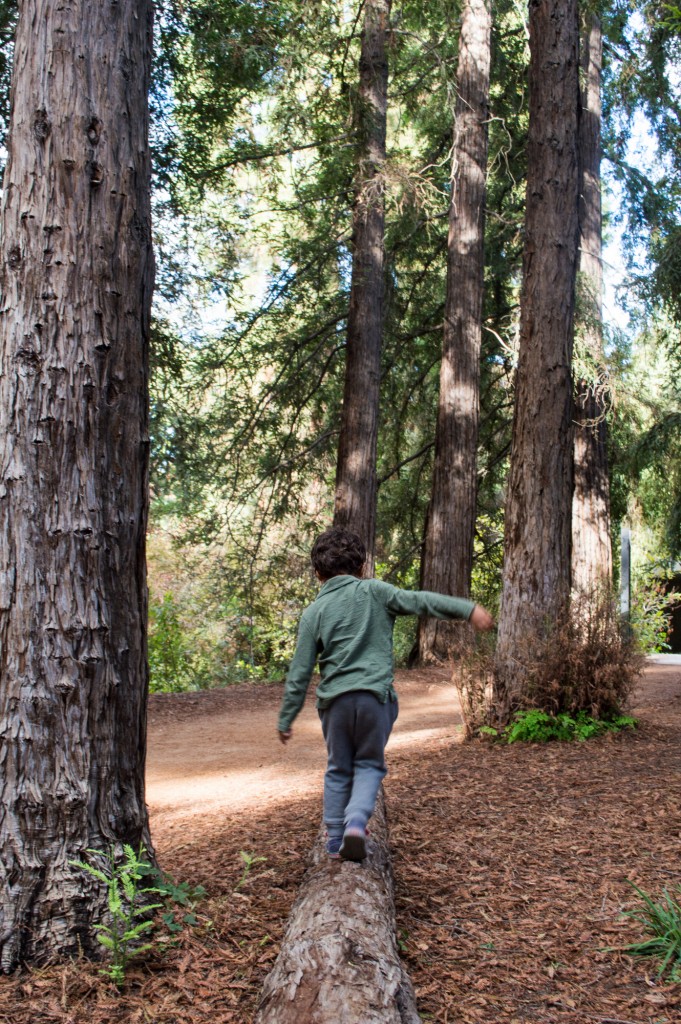 One step at a time…that's how my son conquered the felled redwood at the UC Davis Redwood Grove last week, and that's how I'm approaching things right now. A harvest festival, marketplace, and sweet "Enchanted Path" Halloween celebration are on tap for Friday, plus soccer and, of course, trick-or-treating on Saturday, and then probably rain on Sunday. The rain might be the perfect excuse to finally check out the Dia de los Muertos exhibition at the California Museum.
I have a charity announcement coming soon, one I'm very excited about, so please come back to find out more. In the meantime, here are my favorite links from the web this week:
Did you see the weird/awesome pumpkin my husband carved (on Instagram)? Well, our pumpkins went moldy way too fast. I should have seen these tips for pumpkin carving first.
A persuasive call to action from Legal Nomads: Why travel blogging needs more storytelling
Any persimmon fans? You'll love this easy fall fruit sautee.
I'm enjoying Euphoria–it's taken me away to a completely different place and time–but I keep hearing that Brain on Fire is fantastic. Have you read it?
Big news out of China yesterday
How to take better photographs of your travels: tips from 10 expert travel photographers
Gorgeous views of New Zealand.
I haven't watched this PBS series on travel & food yet, but I hear it's great.
A fall salad that's a meal on its own, and speaking of fall food, check out my Pinterest board of fall and holiday recipes for lots of seasonal food ideas.
There is so much that I love in this post about slow travel in Chianti.
I have a thing for birds, so naturally I really want to get this. But where would I put it?
A perfect day trip to Apple Hill (in the foothills east of Sacramento).
9 classic Italian sauces for every cook to know
Doesn't this look like the perfect fall day trip with kids?
And this video of a morning commute in Copenhagen. I love watching the flow of bikes, bikes, and more bikes: