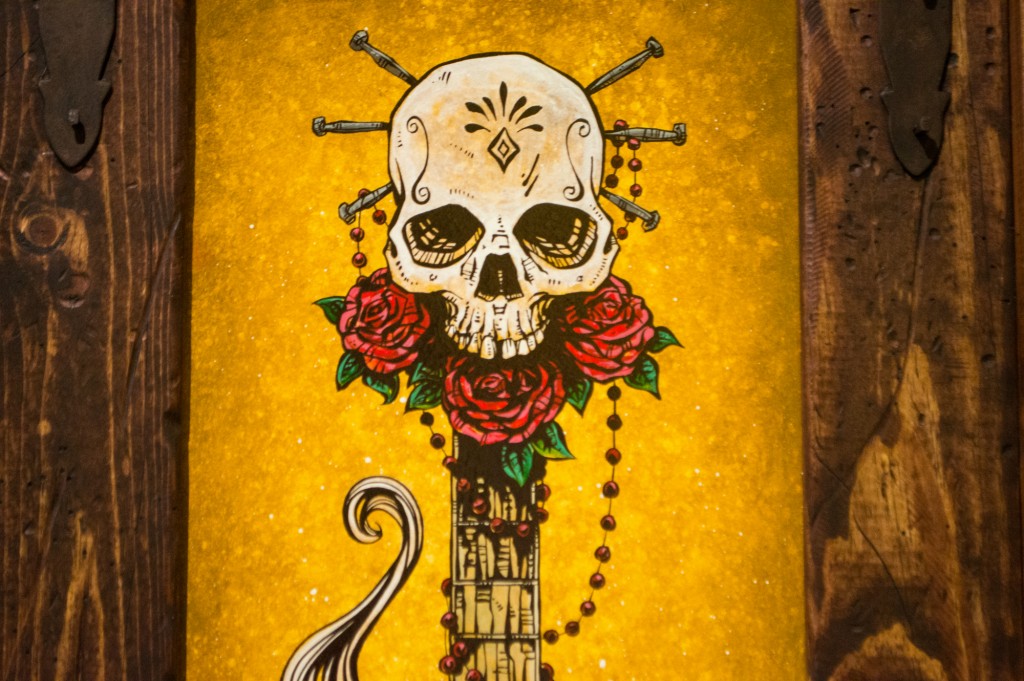 With Halloween having just passed and the fall turning to winter in the northern hemisphere, the topic of this month's ArtSmart Roundtable is death & darkness. I decided to discuss the art of the Day of the Dead, a holiday that is important to people in many countries and is also celebrated right here in my local community.
Día de los Muertos has origins in Aztec culture but later developed with Catholic traditions around the holidays of All Saints Day and All Souls Day on November 1 and 2. The purpose of Día de los Muertos  is for people to remember their loved ones who have passed away. By creating altars with offerings such as food and special objects that remind them of the deceased, they not only honor their loved ones but also invite their souls to visit.
Despite the sad reason for the holiday, the atmosphere is generally not somber; instead, it's an occasion to play music and share stories of the ones who have passed away. The range of bright colors and beautiful details that decorate the festivities reflect such an atmosphere.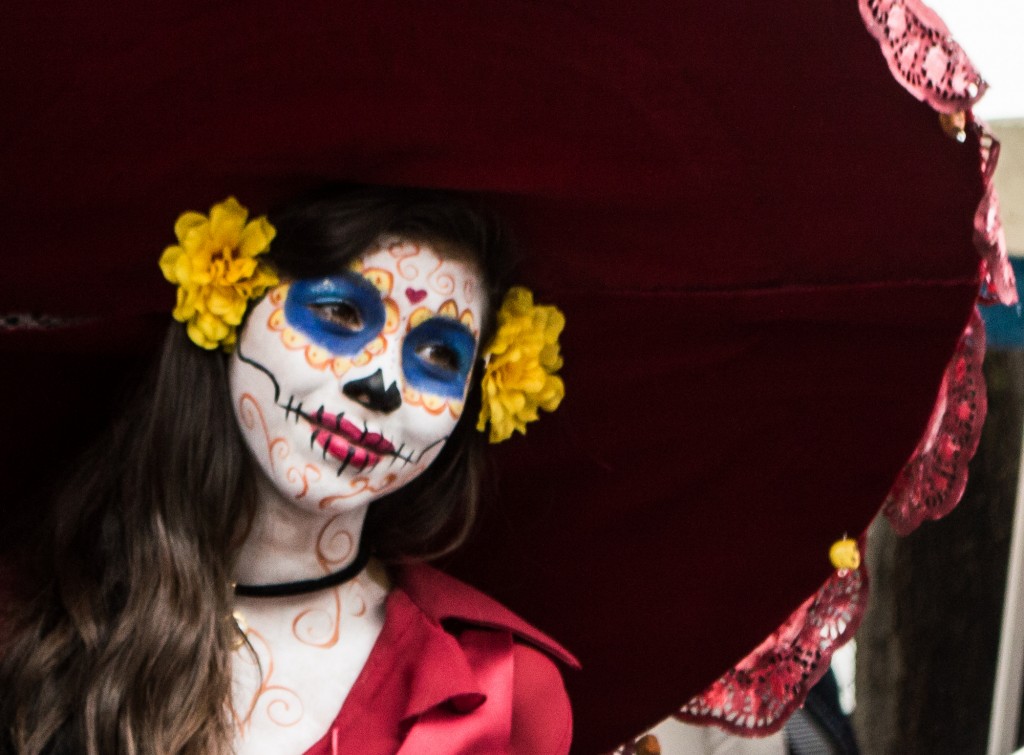 Día de los Muertos is celebrated on November 1 and 2 in Mexico and throughout Latin America. It's also widely celebrated here in California where Latinos make up 39% of the state's population. In fact, in 2015, the number of Latinos surpassed the number of non-Latino whites in California. Here in Sacramento festivities are held; this year's included sugar skull workshops, a parade, two days of festivities in Midtown, and an art exhibit at the California Museum.
The exhibit at the California Museum in Midtown Sacramento includes altars, paintings, elaborate sugar skulls, and paper lanterns decorated by museum visitors to honor their loved ones. Five California artists–Francisco Franco, John Huerta, David Lozeau, Rob-O and Mary Southall–interpreted the holiday with contemporary installations honoring someone who had died. One artist chose Marilyn Monroe, another chose John Wayne, another Amelia Earheart, and another the California hero Cesar Chavez.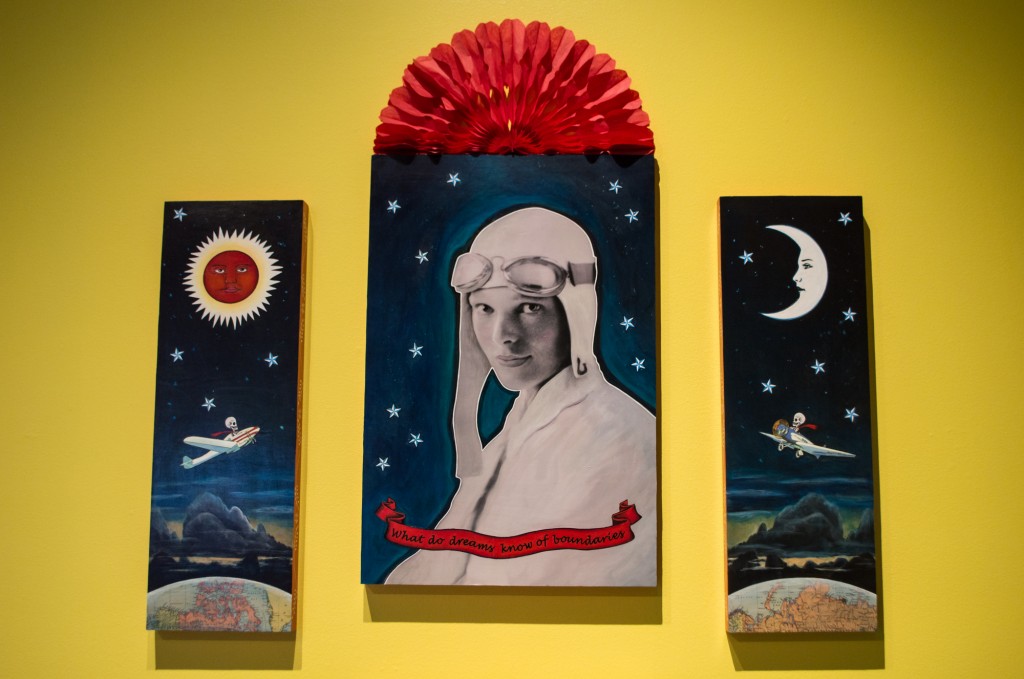 Cesar Chavez's altar (just a part of it is shown here) focused on fruit to commemorate his work fighting for the rights of California farm workers. The United Farm Workers flag, inspirational words, and pictures of the leader were also included.
The Marilyn Monroe altar took me by surprise (but she was a California girl, right?), but it ended up being the image that stuck with me the most. The altar was more minimalistic than the Chavez one, relying on symmetry and carefully chosen colors to evoke her spirit.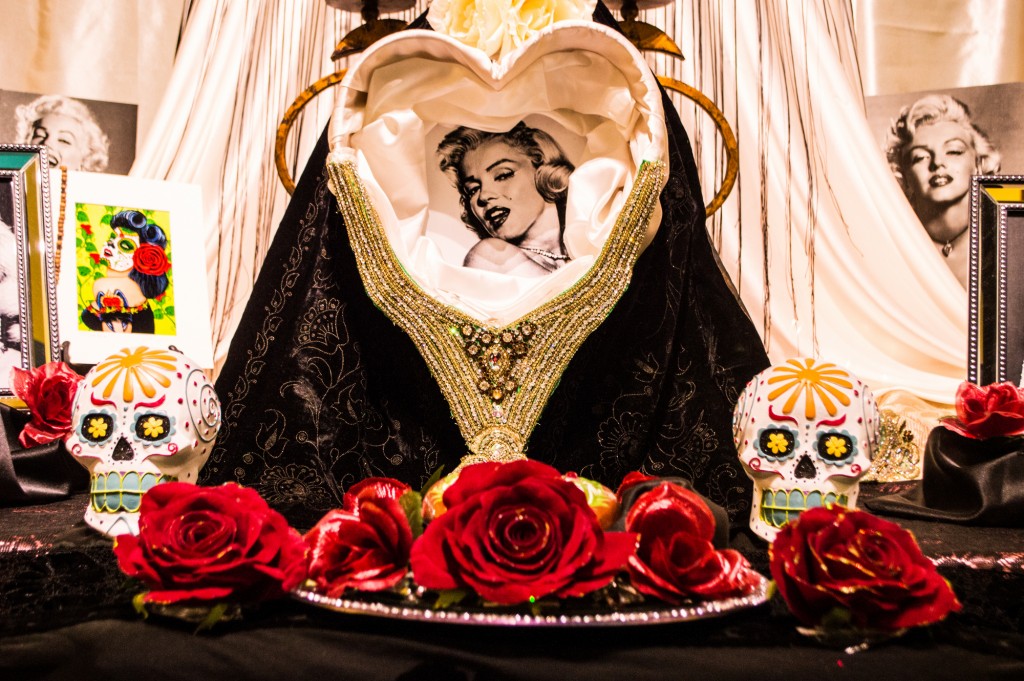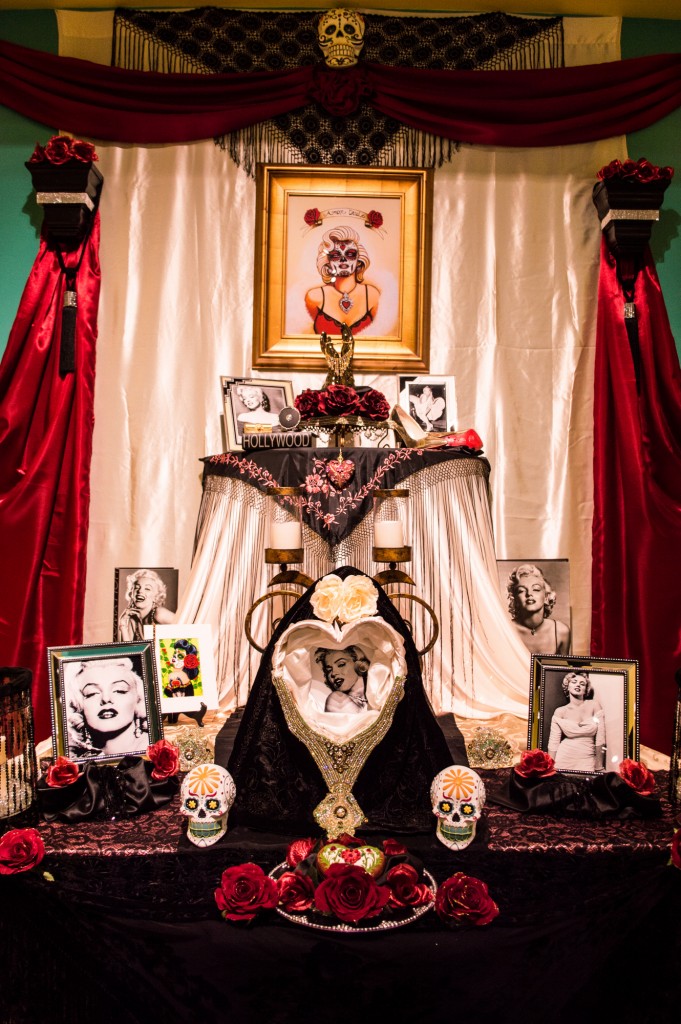 At the outdoor Day of the Dead festivities, the atmosphere was festive. The rainy weather meant that the altars needed to be covered, so it wasn't easy to get good photos.
There were several of these giant (20 feet tall?) figures walking around. I found their strange gliding walk and motionless faces fascinating.
The highlight was the live music, which included lots of rhythmic foot stomping and dancing.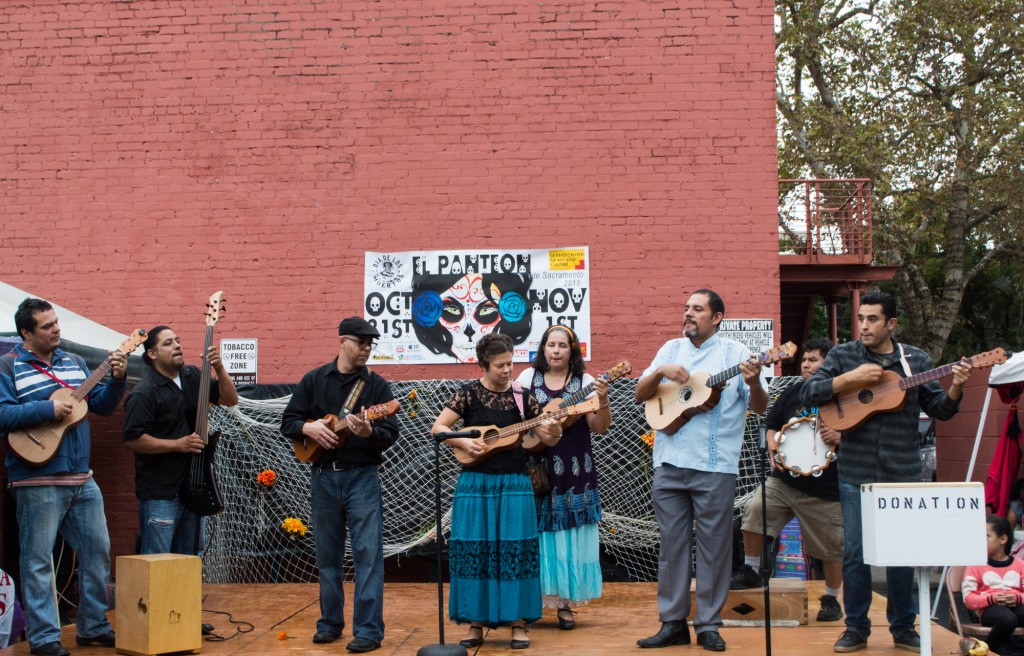 Finally, I have no idea what this scene (see the pig's head?) was meant to represent. I'd love to hear more about it if you know.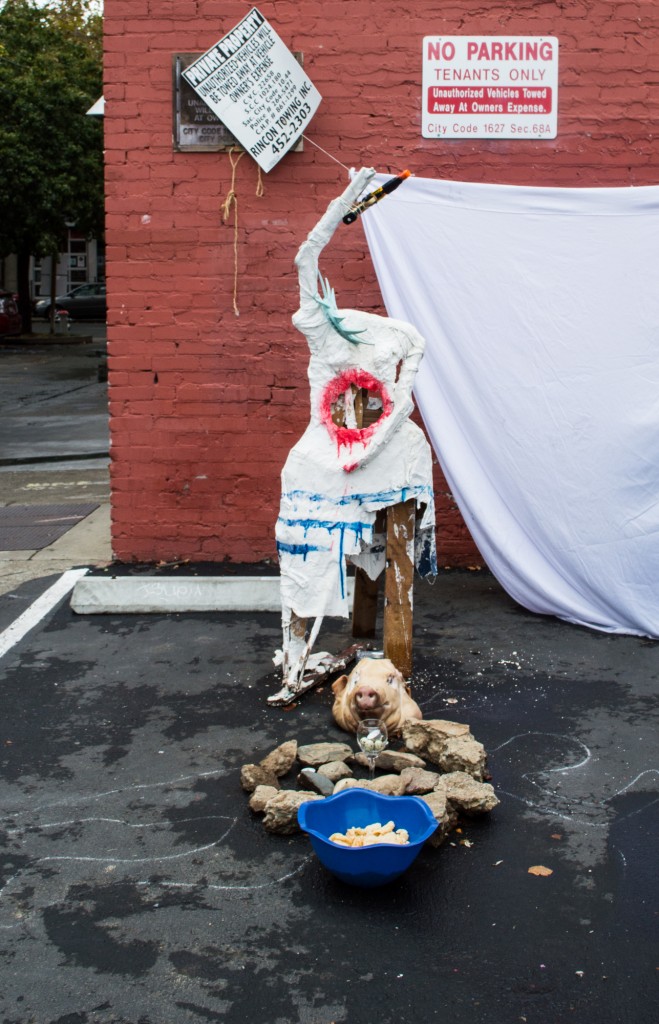 Seeing these two very different celebrations of Día de los Muertos in Sacramento–a very quiet one at a museum and a loud family-oriented one in the streets–was a good reminder that I don't need to travel far to experience culture. Have you seen the celebrations of Día de los Muertos?
Caravaggio and the Baroque in Naples, Italy on ArtTrav
Disturbing Paintings of Martyred Saints (eek!) on Daydream Tourist