São Paulo, Brazil is a crazy city, one of the largest cities in the world, in fact, and my husband's hometown. During our annual trip to Brazil to visit family, we spend a few days in São Paulo, and I always enjoy the city's culture and art scene. The growing popularity of street art in cities around the world has followed the transformation of what used to be considered "graffiti" into a type of art that's both respected and enjoyed. São Paulo, Brazil, is one of the world's best cities for street art thanks in part to an active counterculture and talented street artists like Os Gêmeos.
Upon first arriving in São Paulo, Brazil's (and South America's) largest city, the amount of painting on the walls is overwhelming. Graffiti is all over garage doors, house facades, and business fronts, and most of it is honestly an eyesore. But you'll soon also be struck by the beautiful street art in São Paulo. It's common to spot paintings like this one on street corners while waiting at a red light: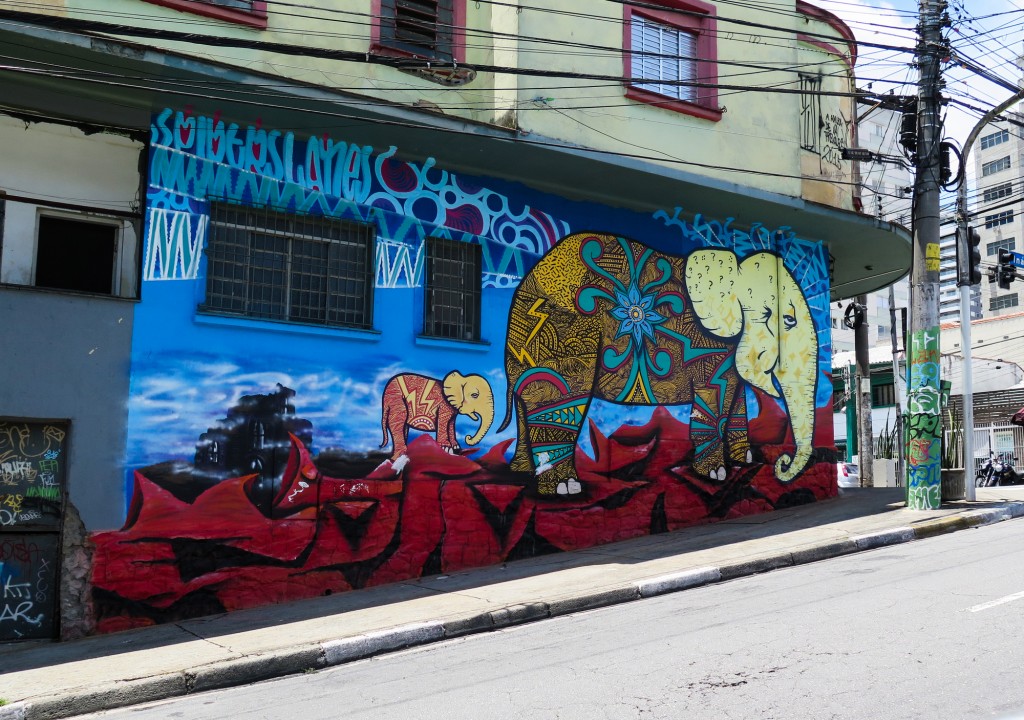 The detail is stunning, isn't it?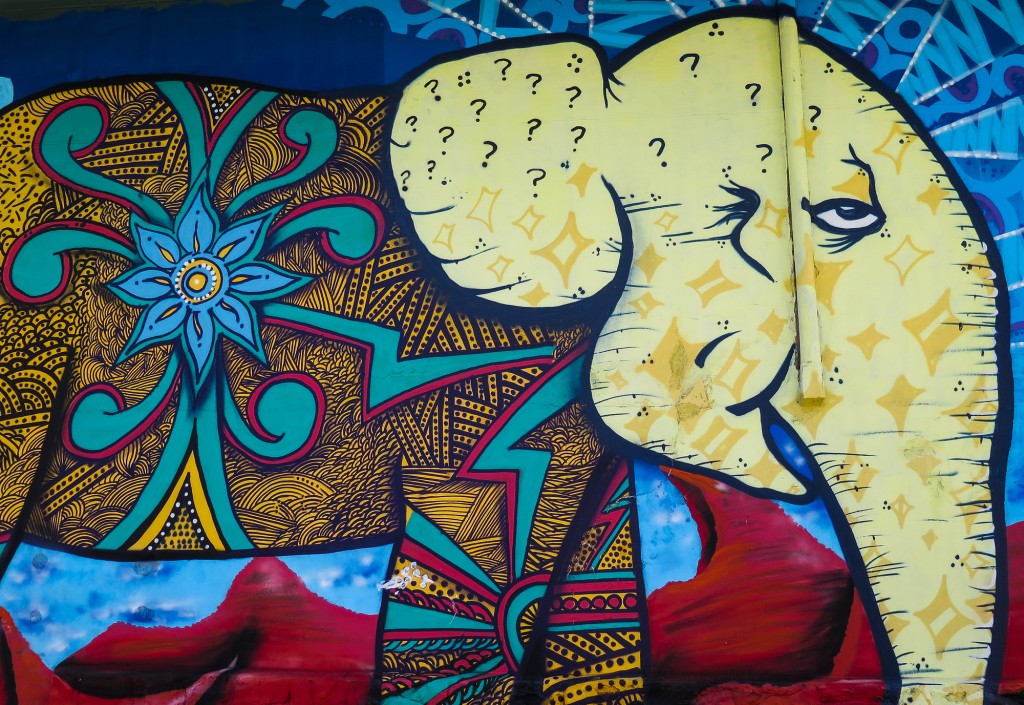 Os Gêmeos
When in São Paulo, you can't miss the work of Os Gêmeos, Brazil's best known street artists. They're twins from São Paulo who have added art works to cities around the world. Their work is easily recognizable as it usually includes distinctive yellow faces, a rainbow of bright colors and surreal images. They are invited to paint places legally and, for example, received a commission to paint a mural on the wall of the Modern Art Museum of São Paulo in Parque Ibirapuera.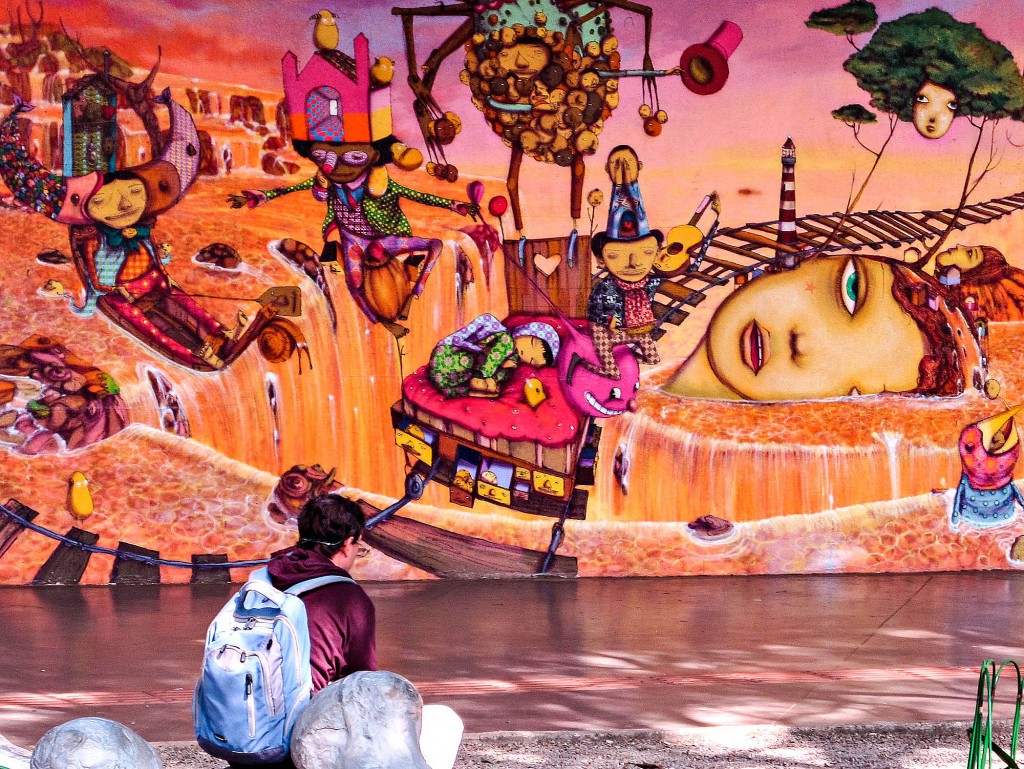 The Vila Madalena Neighborhood
Probably the best part of the city to see street art is the funky neighborhood of Vila Madalena, where you can come upon a little bar like this:
or an image with a message, like this one: "There are things that only silence tells us."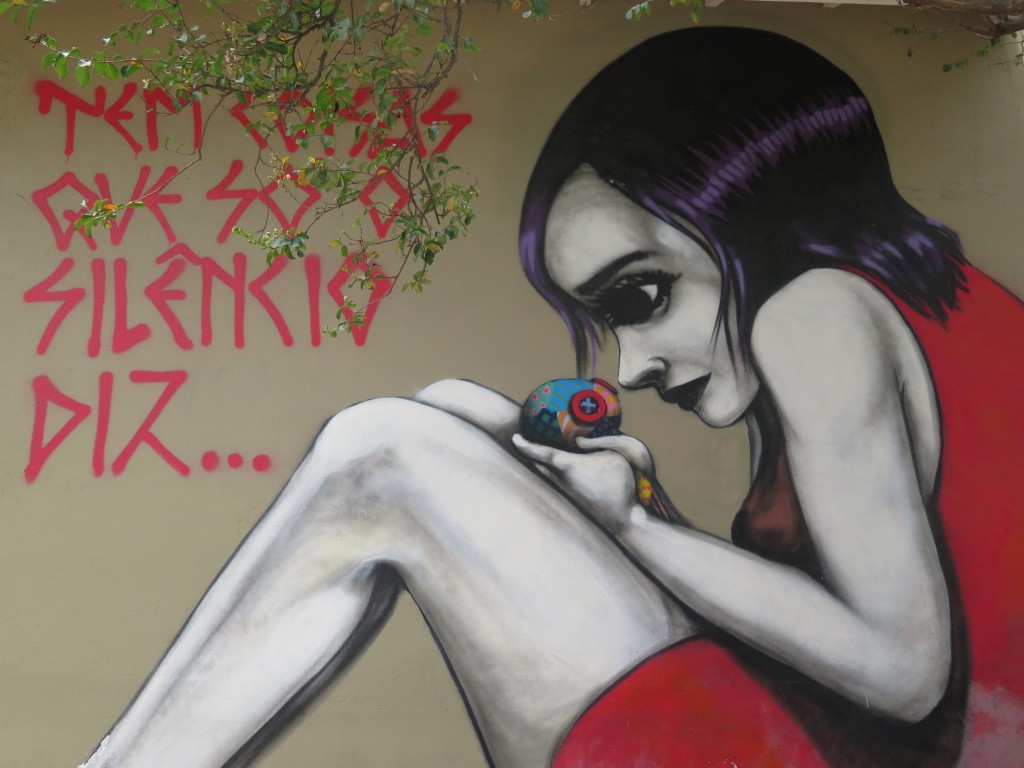 Beco do Batman
After many trips to São Paulo, last week I finally made it to Beco do Batman (Batman's Alley), a small winding street completely covered in paintings. The sheer number of paintings make it one of the best places to see street art in São Paulo.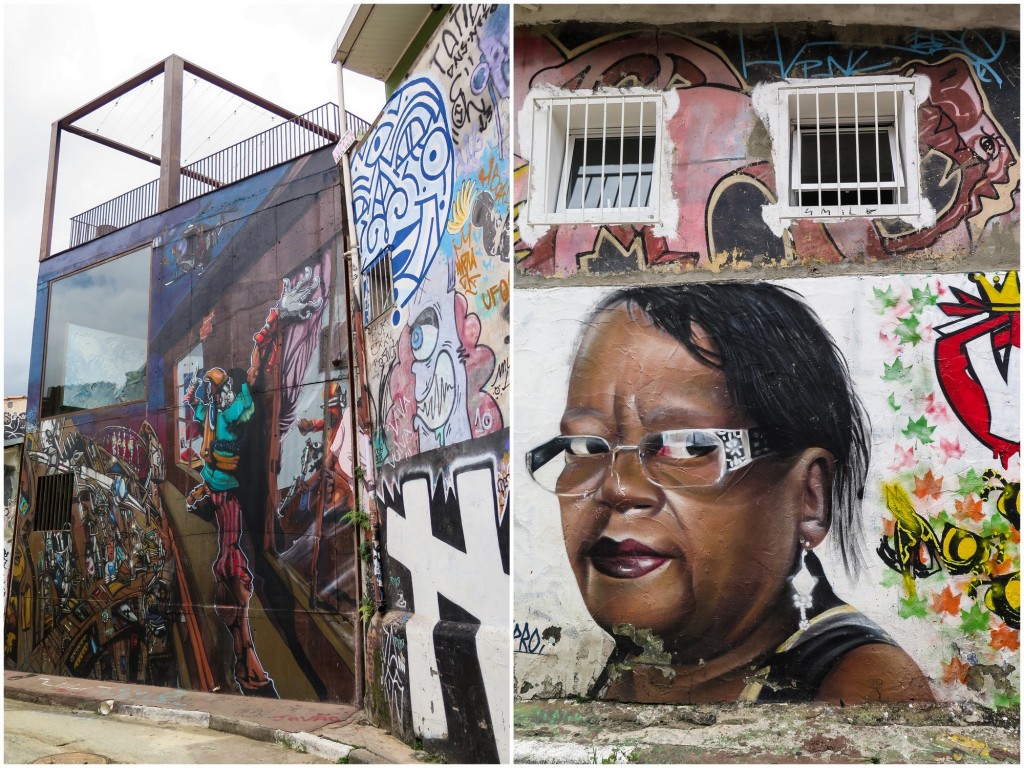 The art covers the houses that line the alleyway.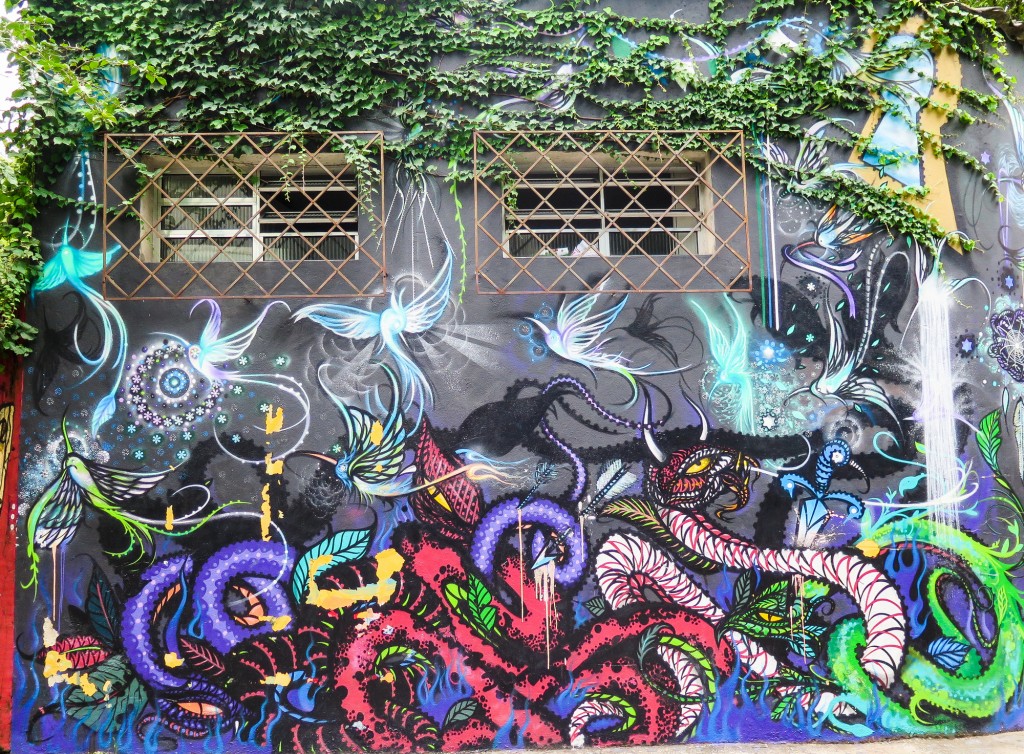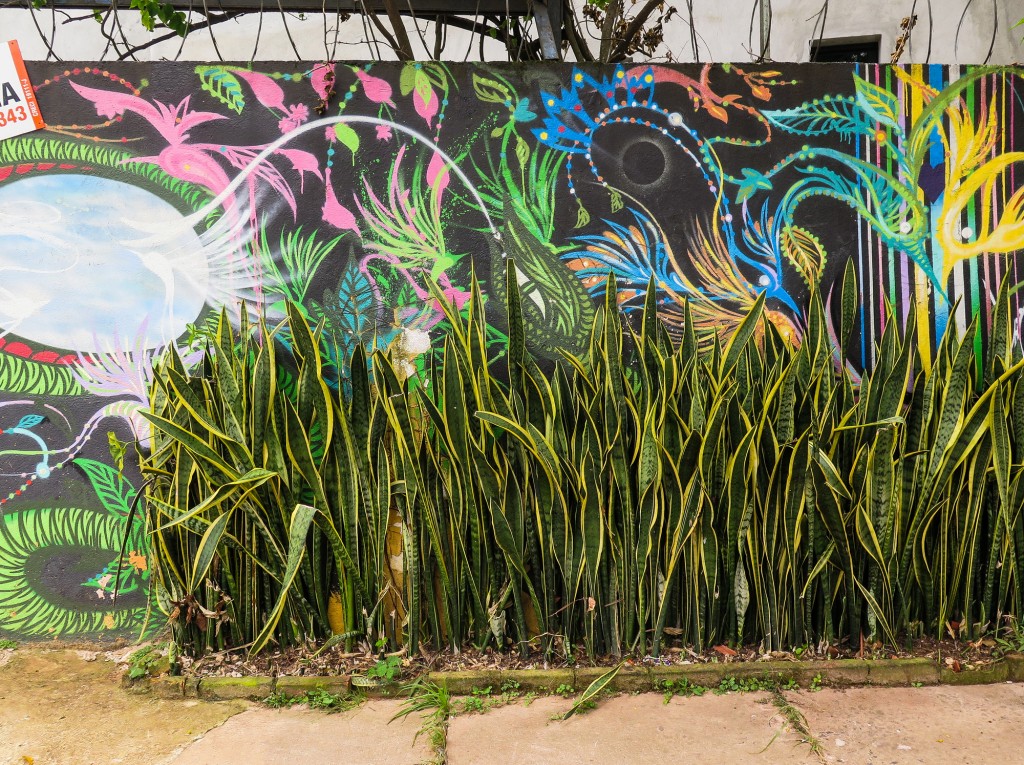 We were fortunate to see artists in the process of making a new mural: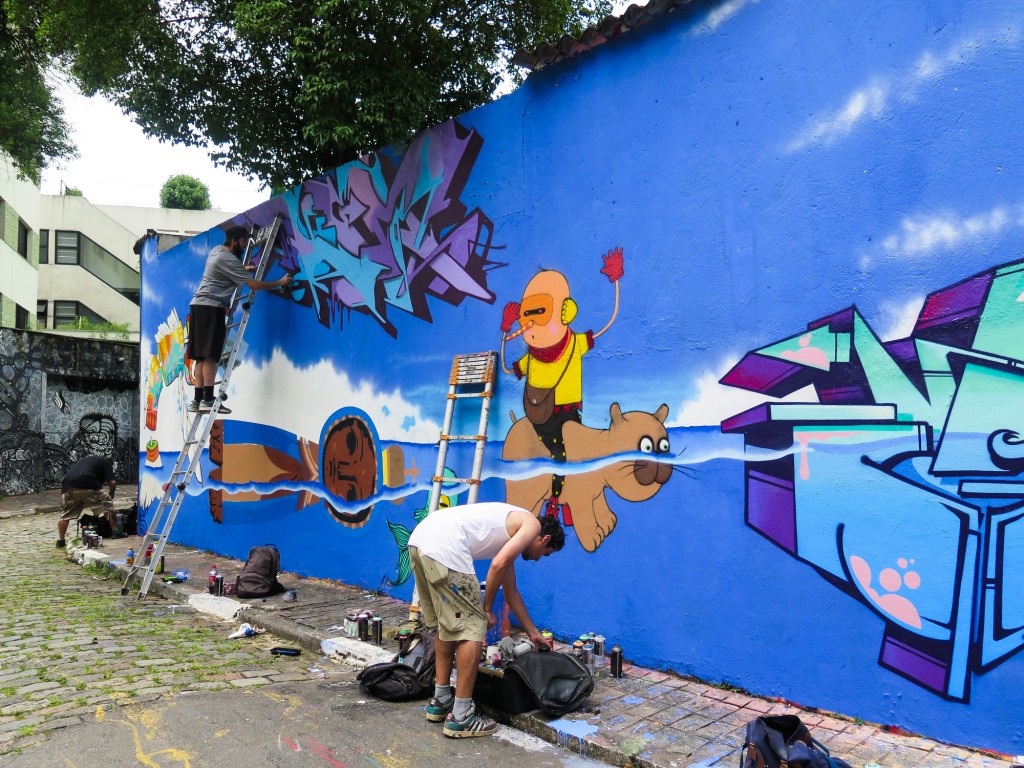 If you go:
Be aware that Beco do Batman is an area that can easily flood. São Paulo gets a lot of afternoon thunderstorms in the summer, and Beco do Batman is a very low point in the city, so even when it's raining in another part of the city, Beco do Batman can fill with water quickly. Some men that we met that day told us that the day before, the street had flooded very quickly and the water came up to their waists.
This is also a place to watch your valuables and avoid at night.
Beco do Batman is located in Vila Madalena, a neighborhood full of hip bars and restaurants. Just up the street is Banana Verde, a nice vegetarian restaurant.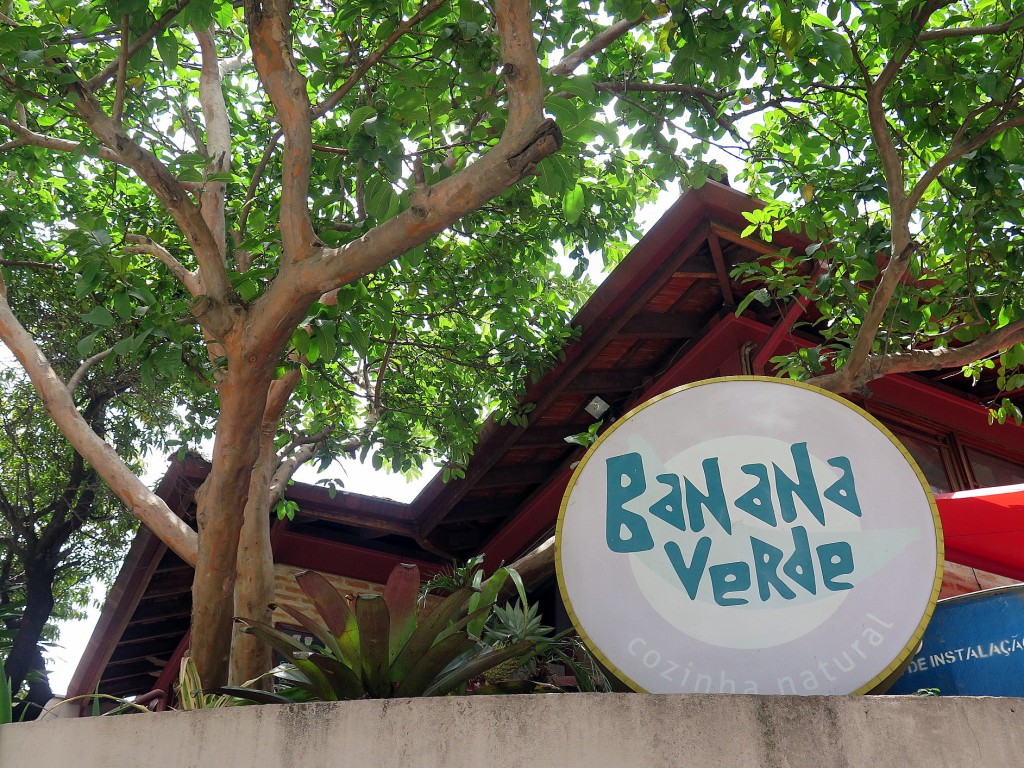 Where have you seen impressive street art?