Buenos Aires piqued my interest long ago. It always sounded like my kind of city, one with impressive architecture, European charm, and a unique flavor thanks to its local traditions like Tango. I was very excited to finally have the chance to visit as part of our 6-day South America cruise from Brazil to Rio de la Plata, where Buenos Aires sits along the water just past the coast of Uruguay. Fortunately, our ship docked in Buenos Aires overnight, giving us about 36 hours in Buenos Aires, but unfortunately, getting the most out of such limited time wasn't an easy task.
Despite our limited time, I wanted to know what makes Buenos Aires unique. I wanted to see for myself what it is about this city that makes so many people rave about it. Why do people claim that it's different from other cities in South America? Is it really the "Paris of South America"?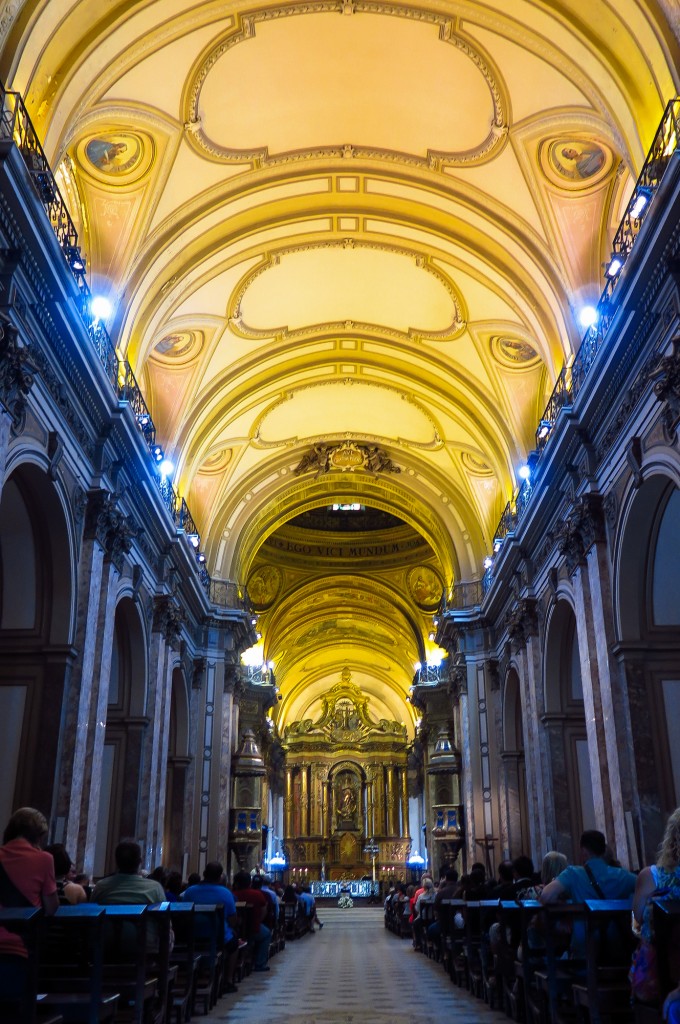 Architecture:
The first thing that stands out about Buenos Aires is the architecture. Parts of the city really do resemble European streets thanks to grand neoclassical architecture, especially around one of the city's best known places: the Plaza de Mayo.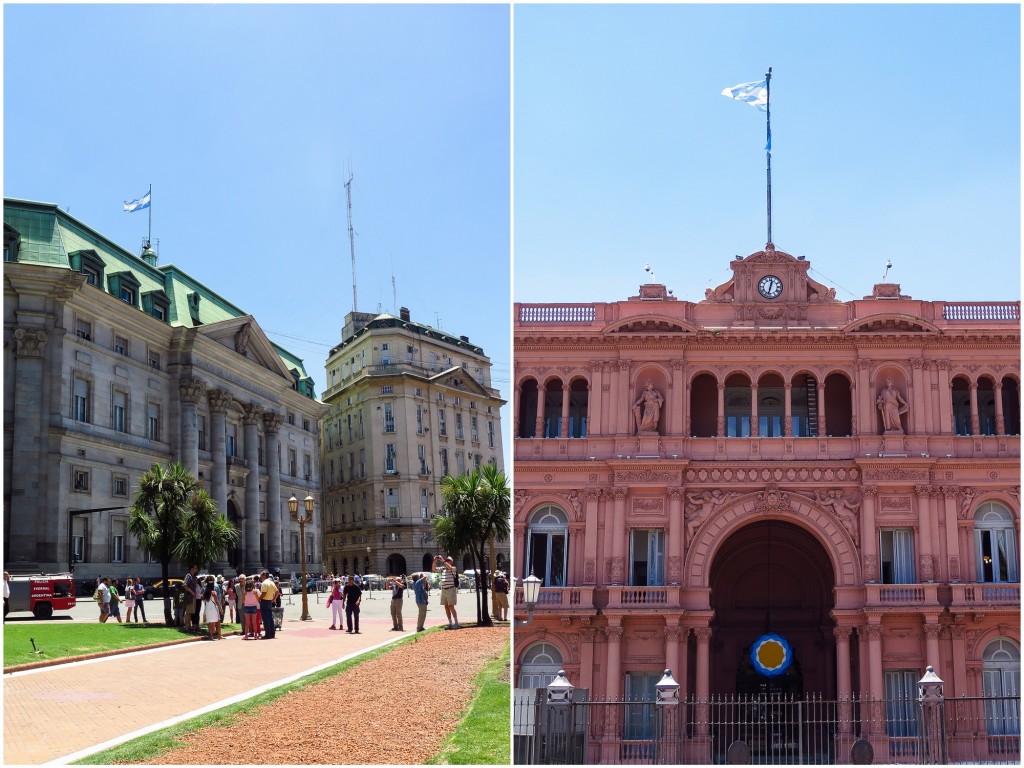 Plaza de Mayo has a long history that dates back to the city's founding in 1580. It's lined with one grand building after another. At one end of the large square stands Casa Rosada, the presidential palace, which is pink! This is perhaps (as one theory suggests) because it was painted with cow's blood in the 19th century.
The square now includes many banners (you can see them below) that, I think, come from the mothers who have protested here since the late 1970s. They are the mothers of the desaparecidos, the many young people who "disappeared" (were tortured and killed) during Argentina's military dictatorship.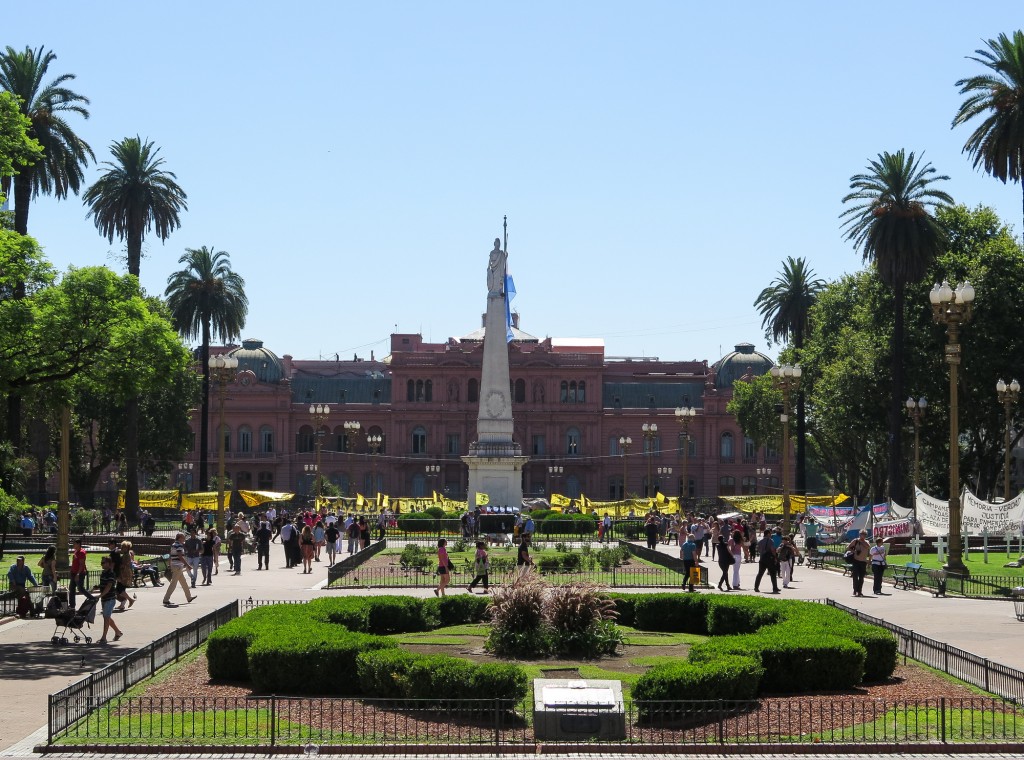 On another side of Plaza de Mayo stands the Buenos Aires Metropolitan Cathedral, a huge basilica from 1790. From the outside, it looks more like a temple with a Greek revival portico, triangular pediment and enormous columns. But the interior is all Baroque and neoclassical detail, including beautiful mosaic floors. equally impressive. We were fortunate enough to pop inside during a service.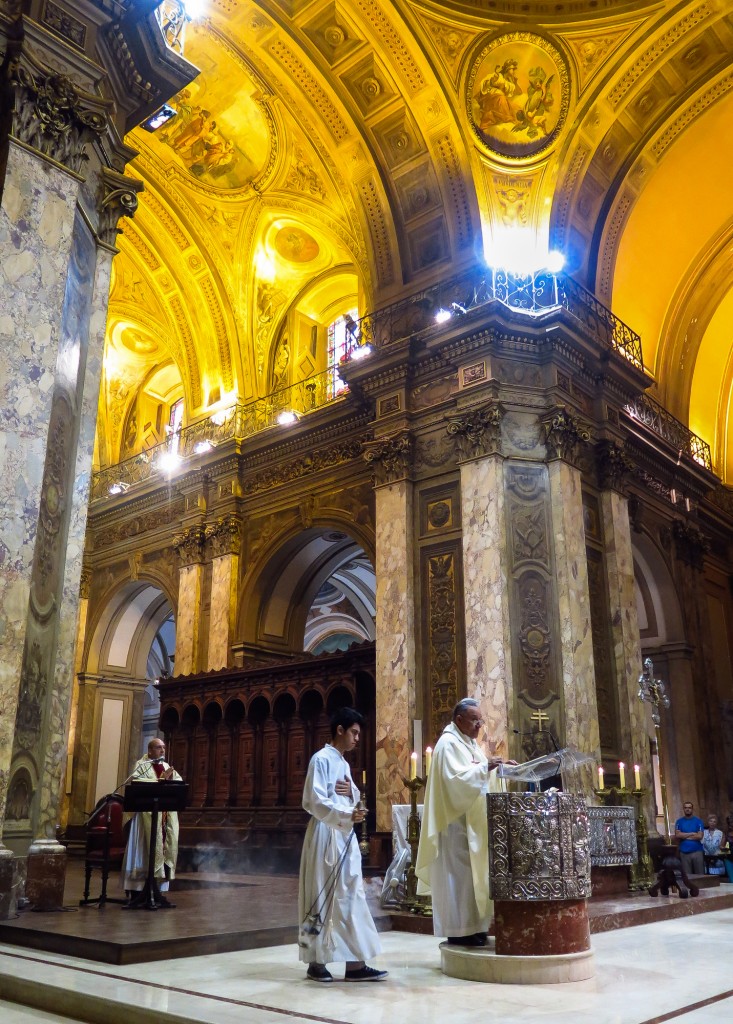 At one end of Plaza de Mayo stands what was the first governmental building in the city. It's now the National Museum of the Cabildo and the May Revolution.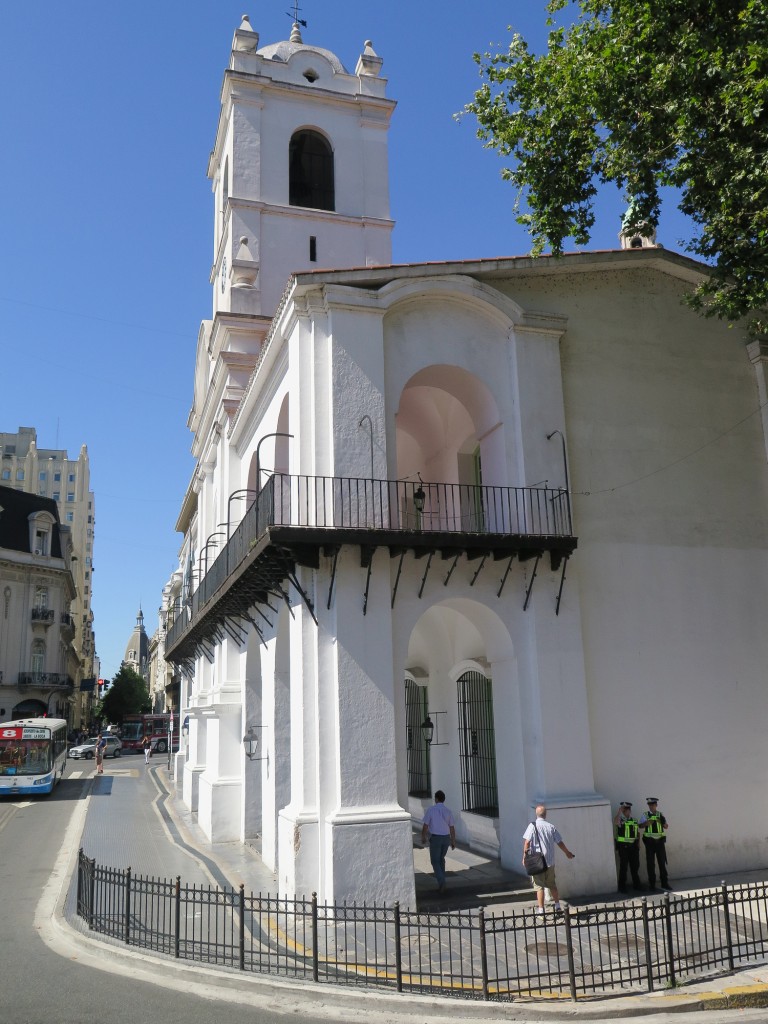 Down Avenida de Mayo from Plaza de Mayo is the Palacio del Congreso, an enormous building that must be seen to be appreciated. I was only able to capture it from the bus, but the architectural details are stunning–the building goes on and on, taking up what seemed to be almost an entire block.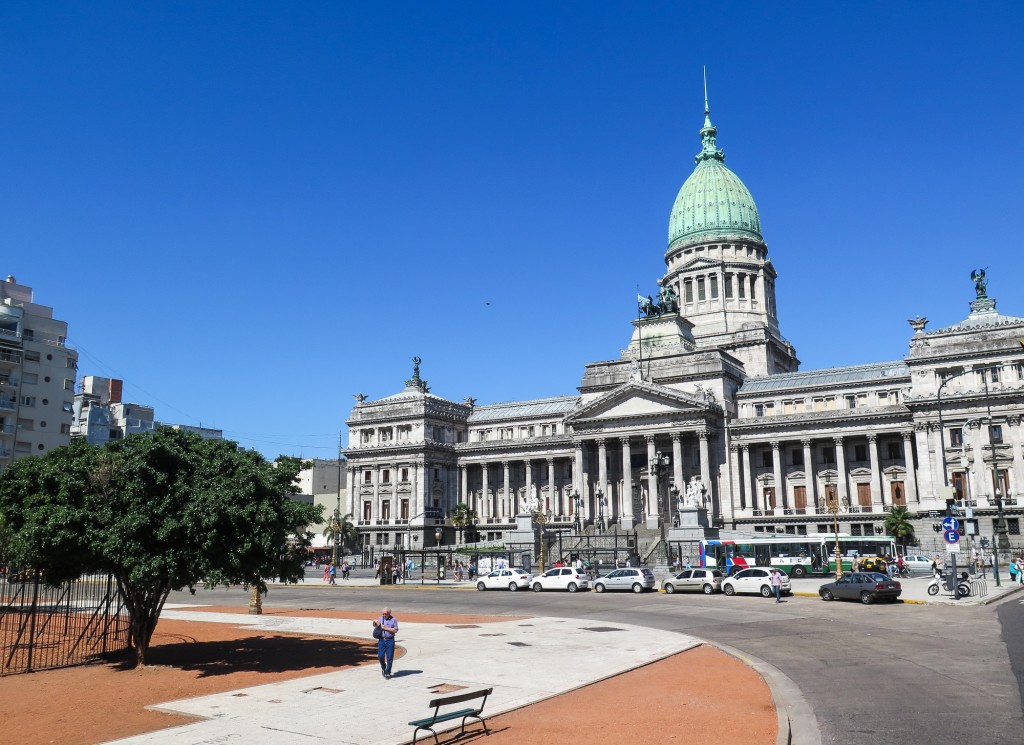 But there were numerous buildings that echo the city's European ties. A bustling street near Plaza de Mayo looks like it could have come straight out of Paris. University departments and city offices are housed in buildings like this one: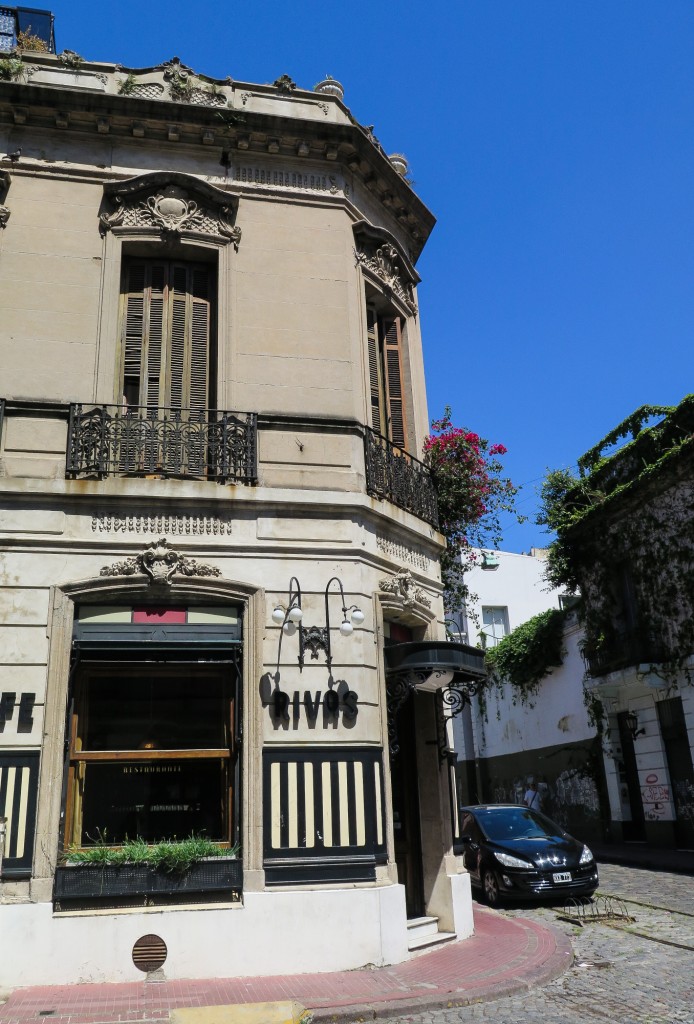 I've wanted to visit El Ateneo Grand Splendid, a bookstore in an old theater in the center of the city, since I first saw photos of it. The Teatro Gran Splendid opened in 1919 and featured a ceiling frescoed by an Italian artist. (Sadly, my camera's battery died before we made it here and I had to use my iPhone!).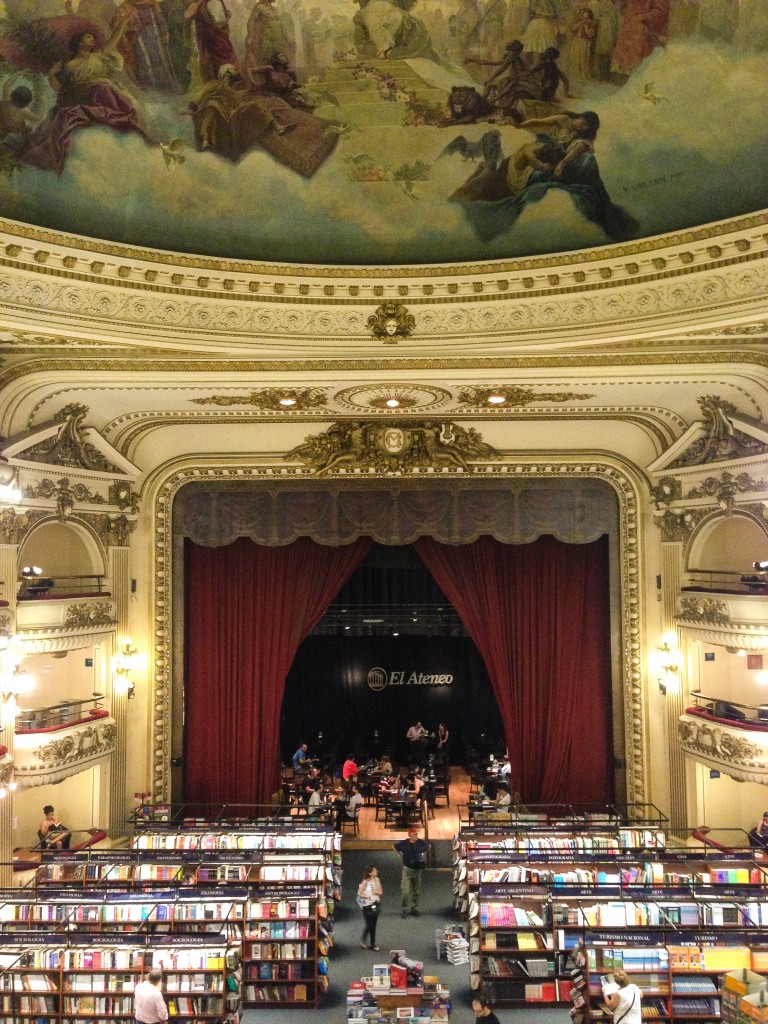 The bookstore also has a café in what was the stage of the theater. We stopped here for some browsing, a coffee and dessert.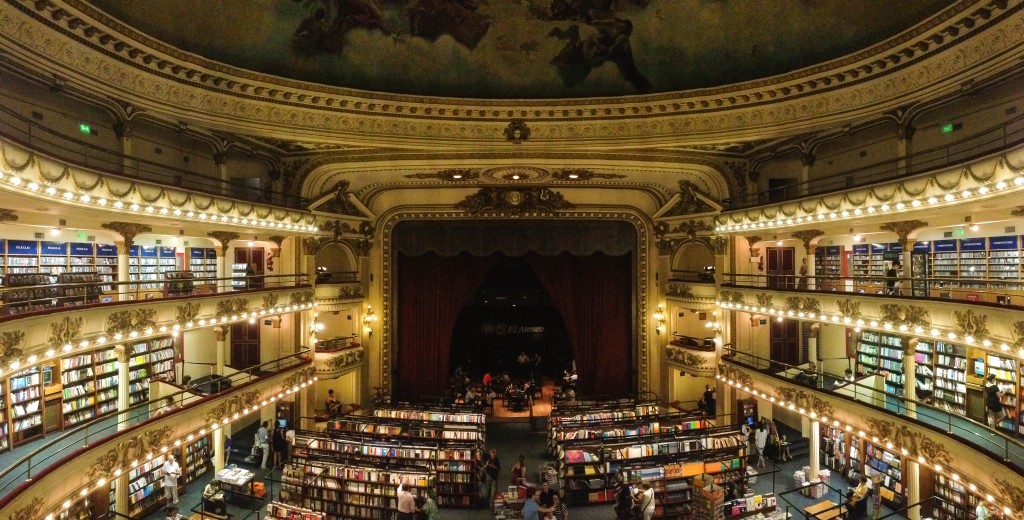 This church, which we stumbled upon in the neighborhood of San Telmo, caught my eye for the Portuguese-style blue tiles decorating parts of the facade: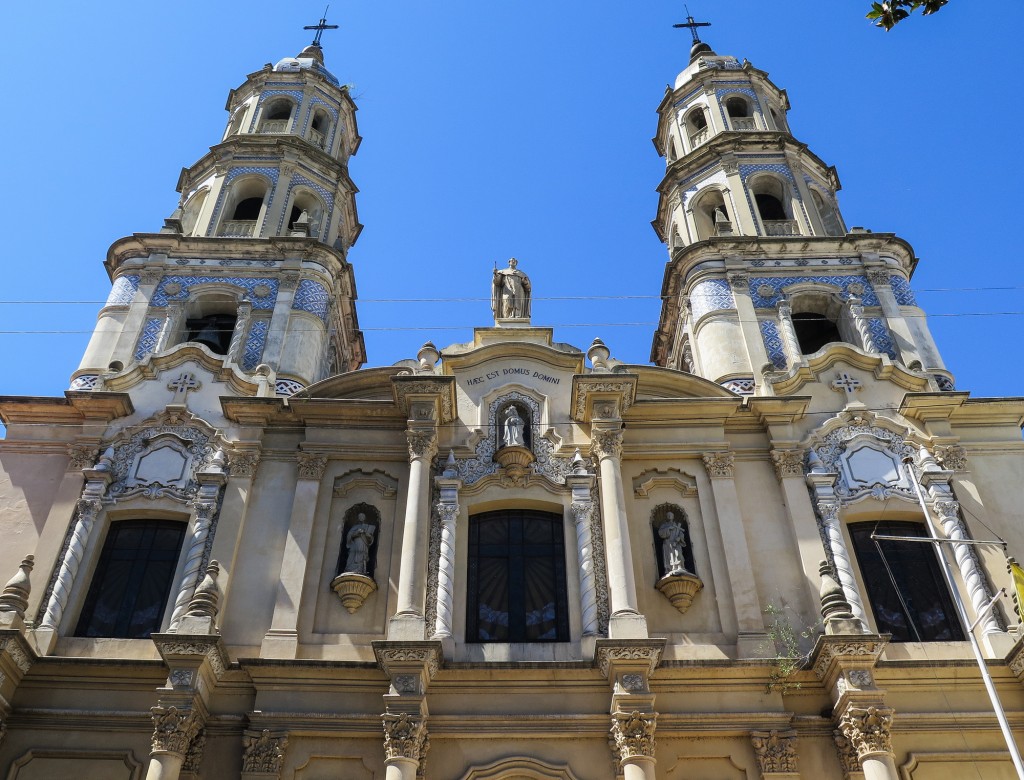 A certain artsy charm:
Besides the city's stunning architecture, Buenos Aires is unique for its artsy details. They give the city a certain old-style charm. Many of the city's shop and restaurant signs are beautifully painted with colorful swirls and ornate lettering. Even the window of the historic bar where we ate lunch was painted: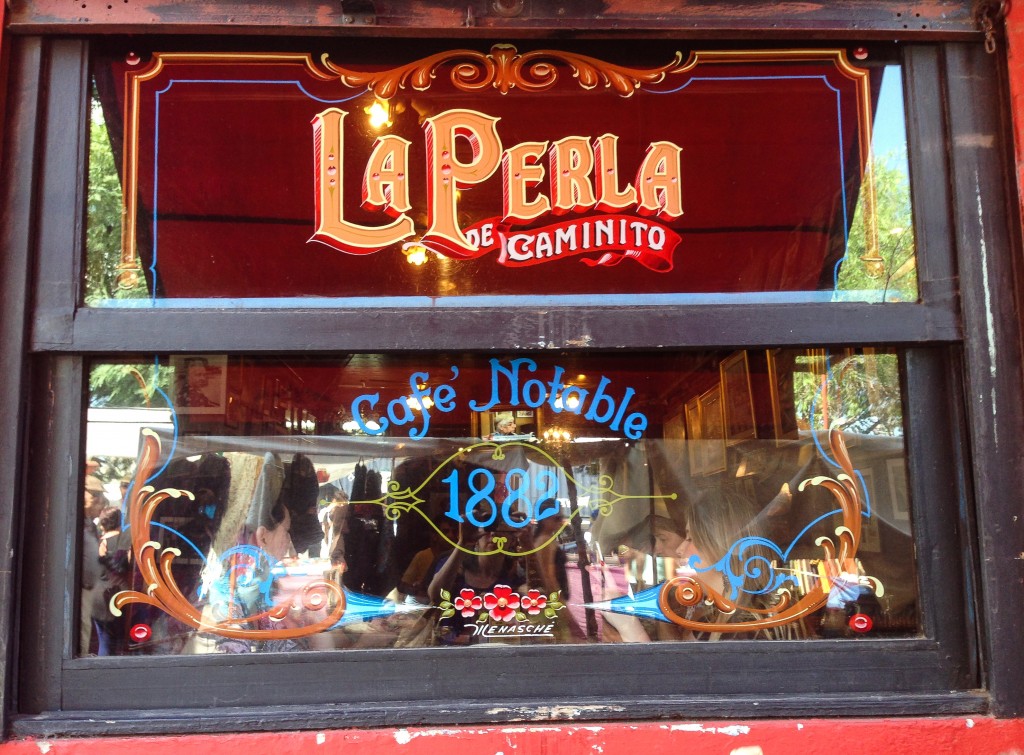 And the interior was so fun! I tried to imagine all the interesting conversations that have taken place here since 1882.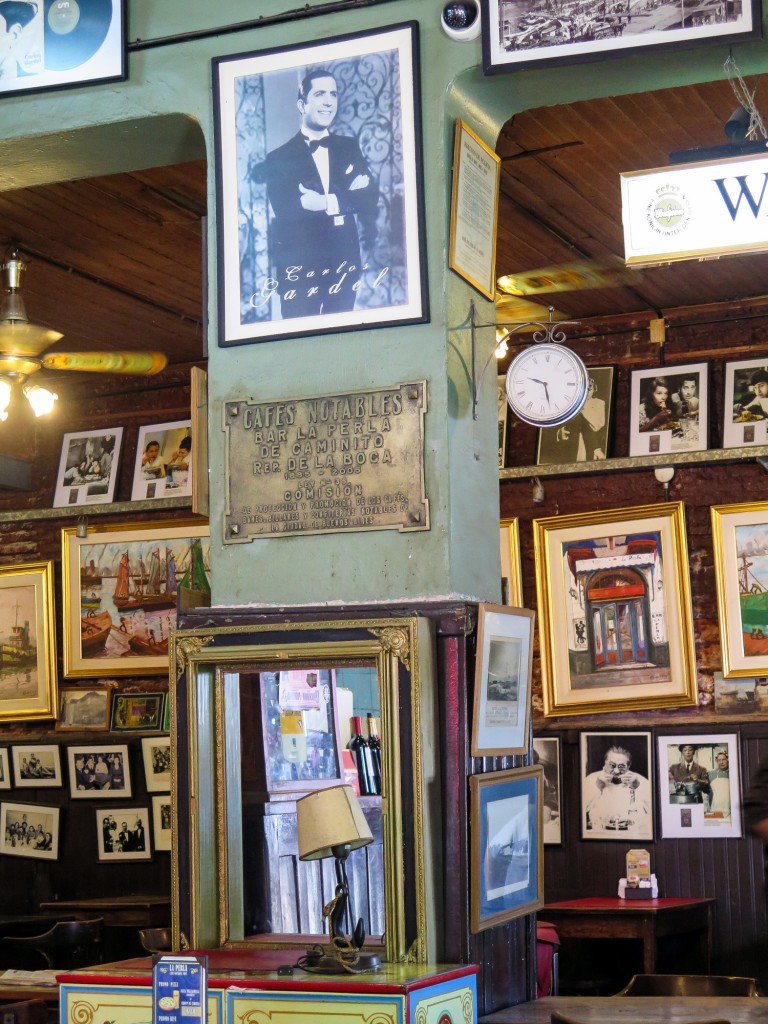 The bar now includes new reminders of Pope Francis, advertisements for new beers, and soccer posters. But the ornately painted plaques displaying menu items added old charm to this place where locals pop in for an espresso or a drink in the afternoon.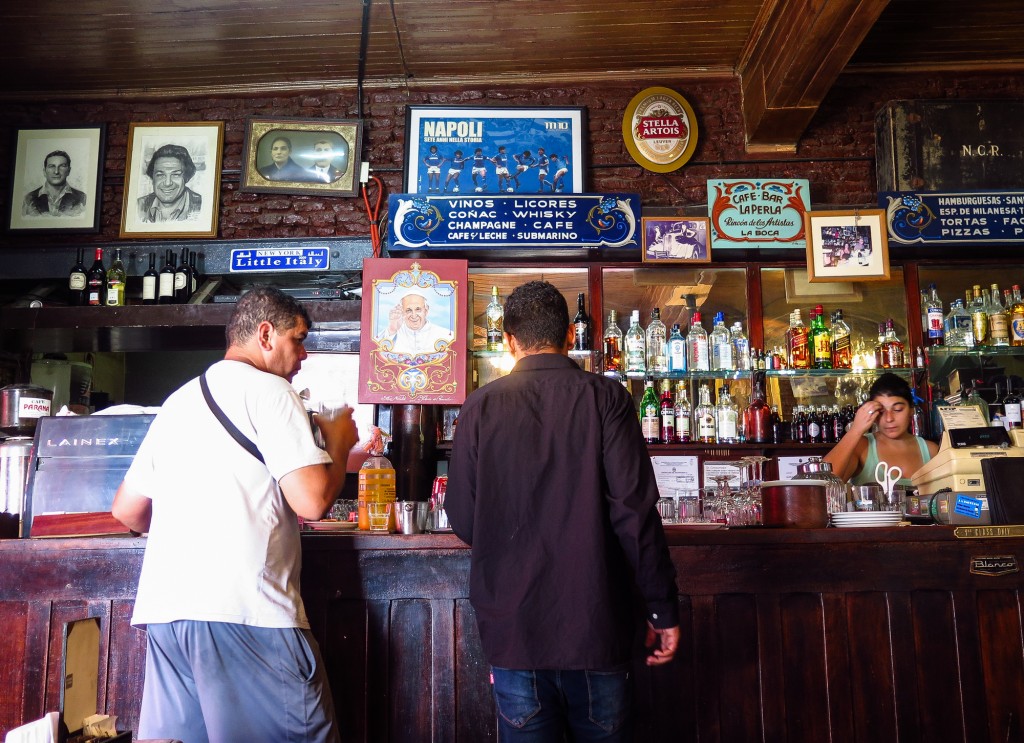 While El Caminito was the least interesting place we visited (it's insanely touristy), the brightly painted houses were a delight.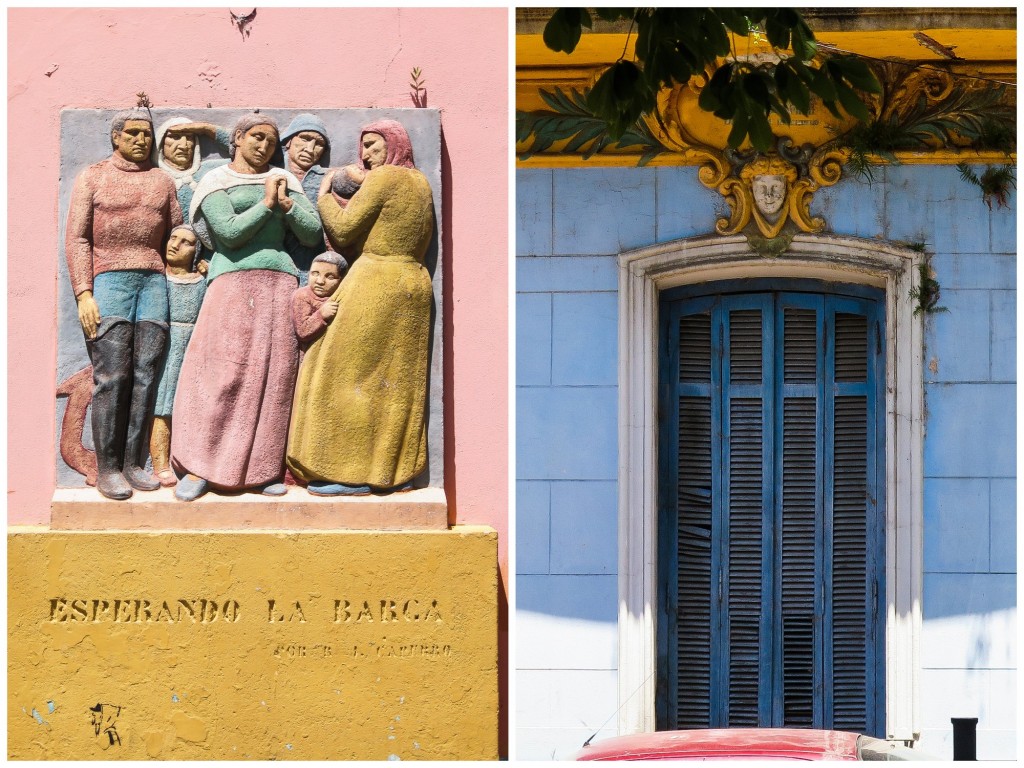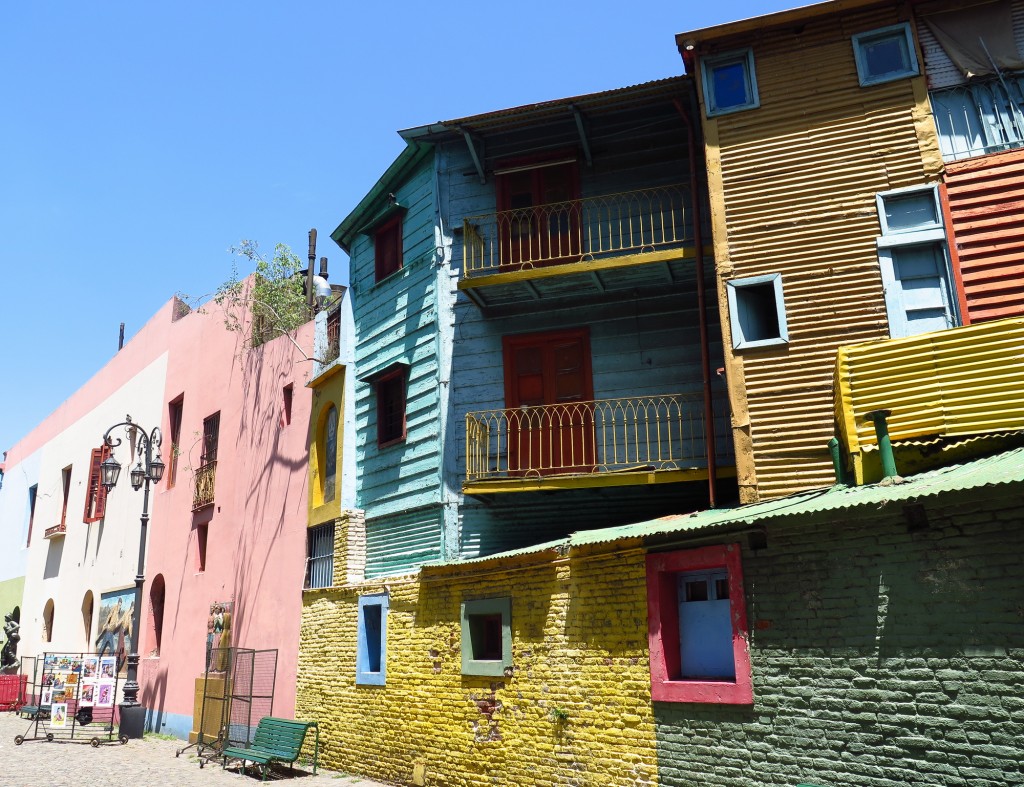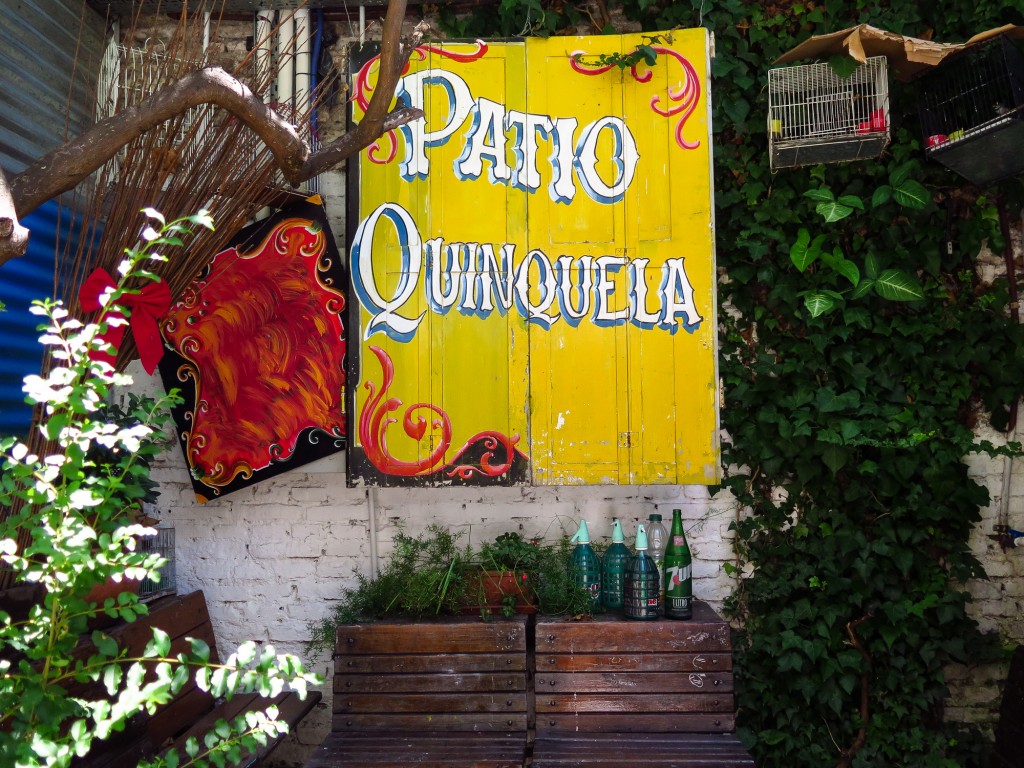 The old neighborhood of San Telmo was our favorite place we visited in Buenos Aires. Its cobblestone streets oozed old world charm.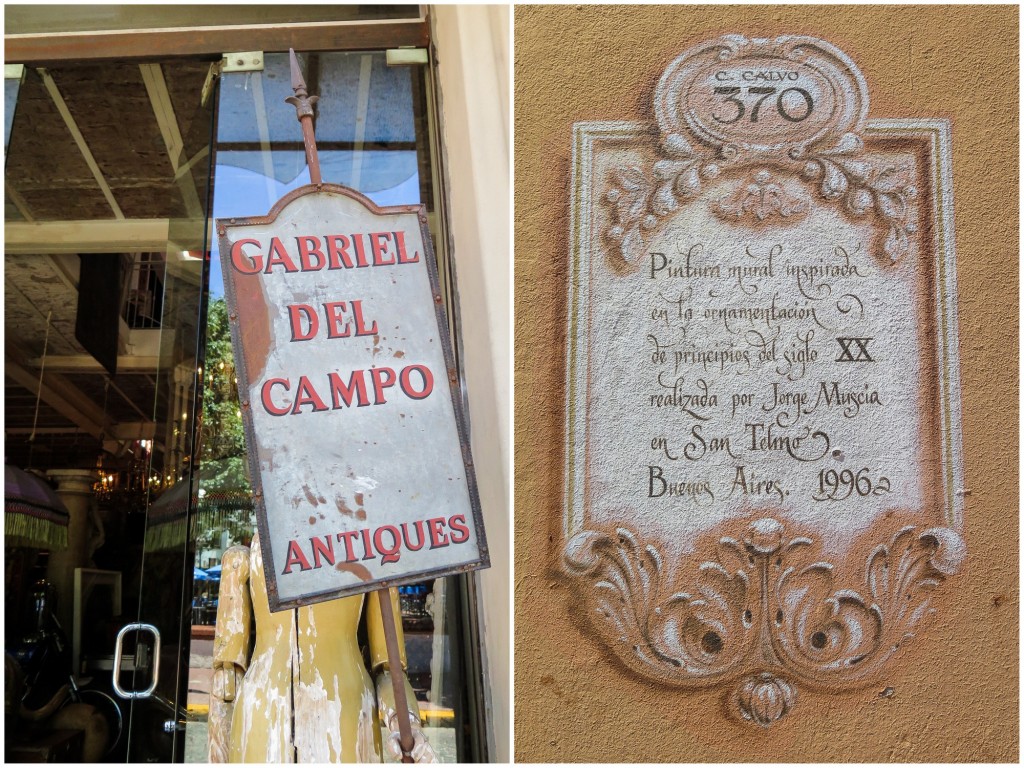 Doors were decorated with sculpture (above) or painted (below), flowers spilled out of windows, and every corner was an opportunity to look up and enjoy the architectural details.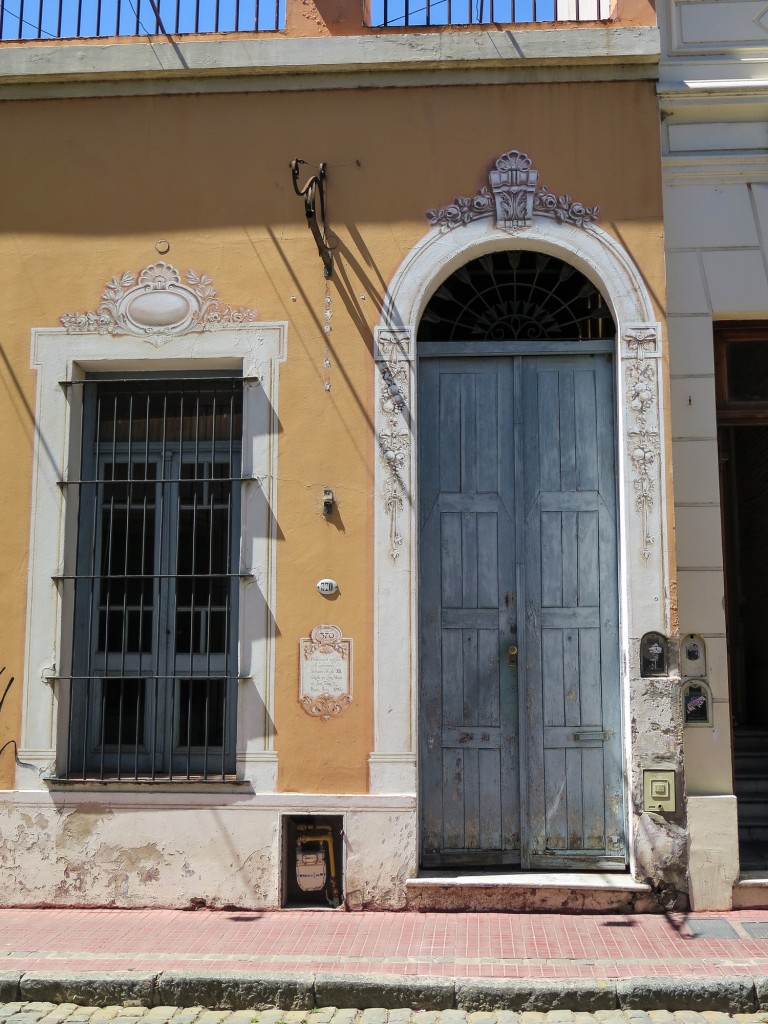 Even a new building we spotted while waiting for the bus had a reminder of the importance of the arts: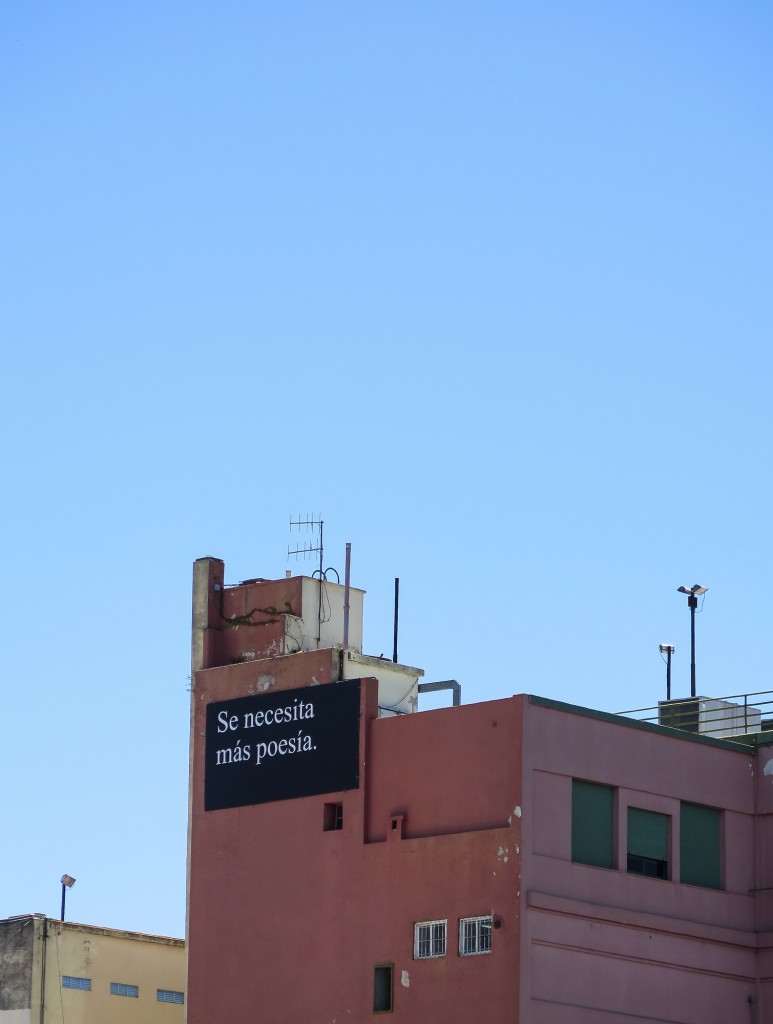 The people!
Of course, the people are the best part of traveling, but with only about 36 hours in Buenos Aires, we didn't have much time to interact with locals. But we made an effort to talk to as many as possible. We found them to be friendly, open and easy-going.
My husband had long chats with some of our taxi drivers about everything from the city's history and soccer to the economy and tourism. The women who served us empanadas were gracious and helpful. It may have helped that we used Spanish with everyone we met, but really, I was surprised by how kind and open most of the people were.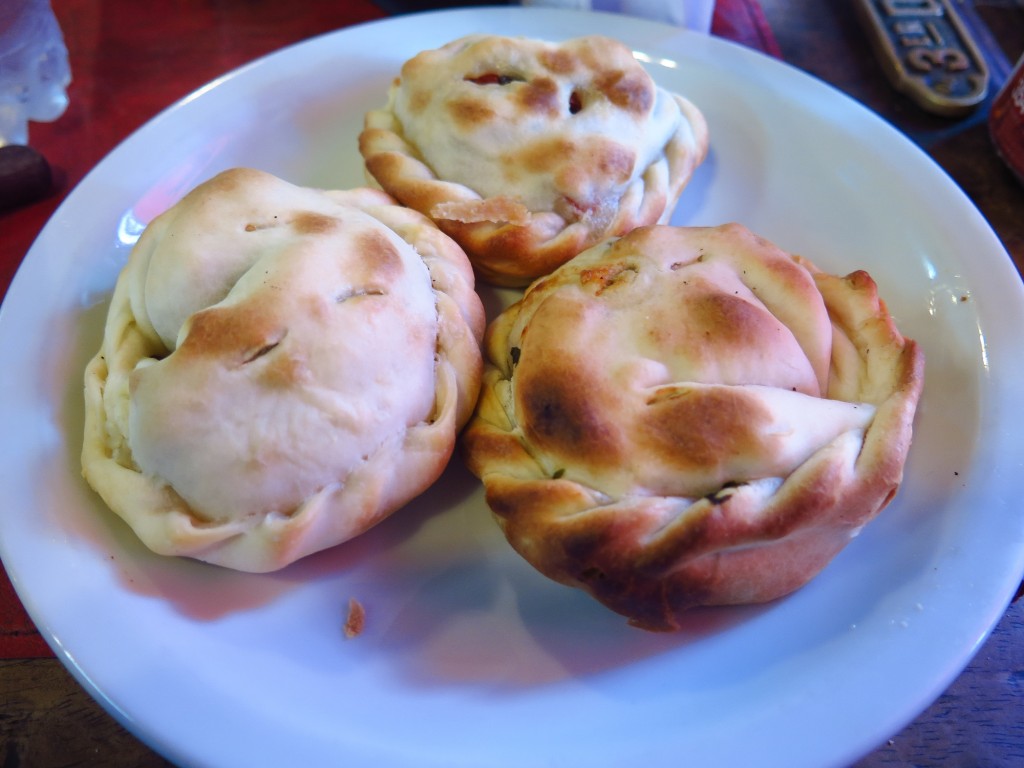 Quality of life:
While Buenos Aires is certainly not without its problems, what struck me in the city was the overall quality of life. Compared to the chaotic feeling of Brazil's major cities like São Paulo, for example, Buenos Aires felt safer, cleaner and happier. There are lots of parks and squares. One end of the city even has a long walking path that straddles a huge ecological park. In fact, we easily spotted the green space of the 850-acre Reserva Ecológica de Buenos Aires from the cruise ship.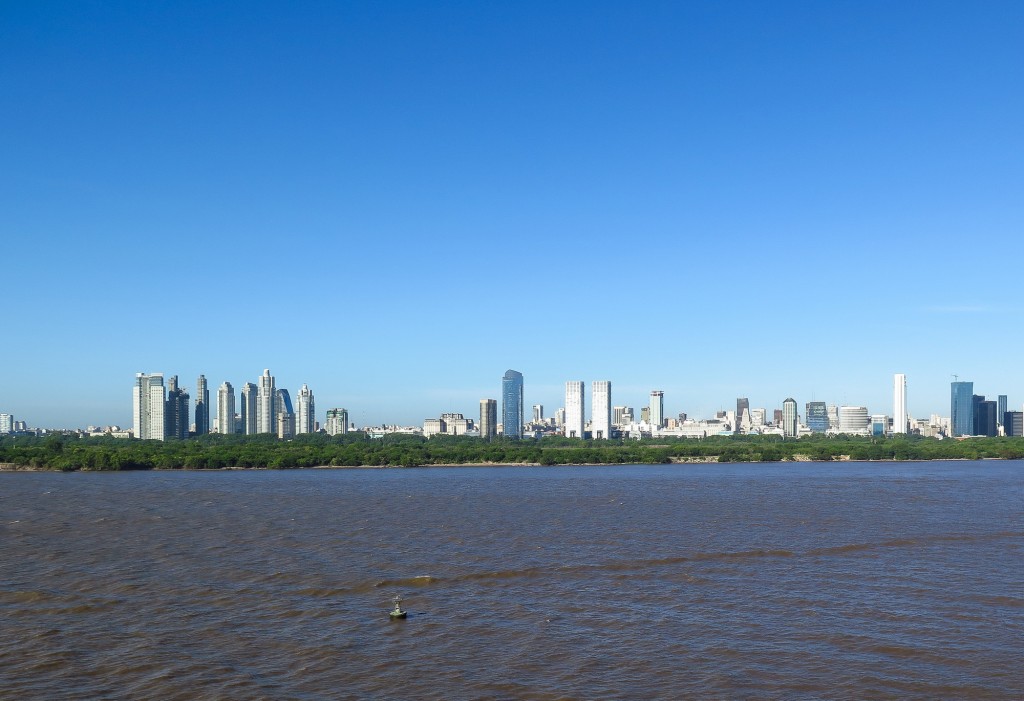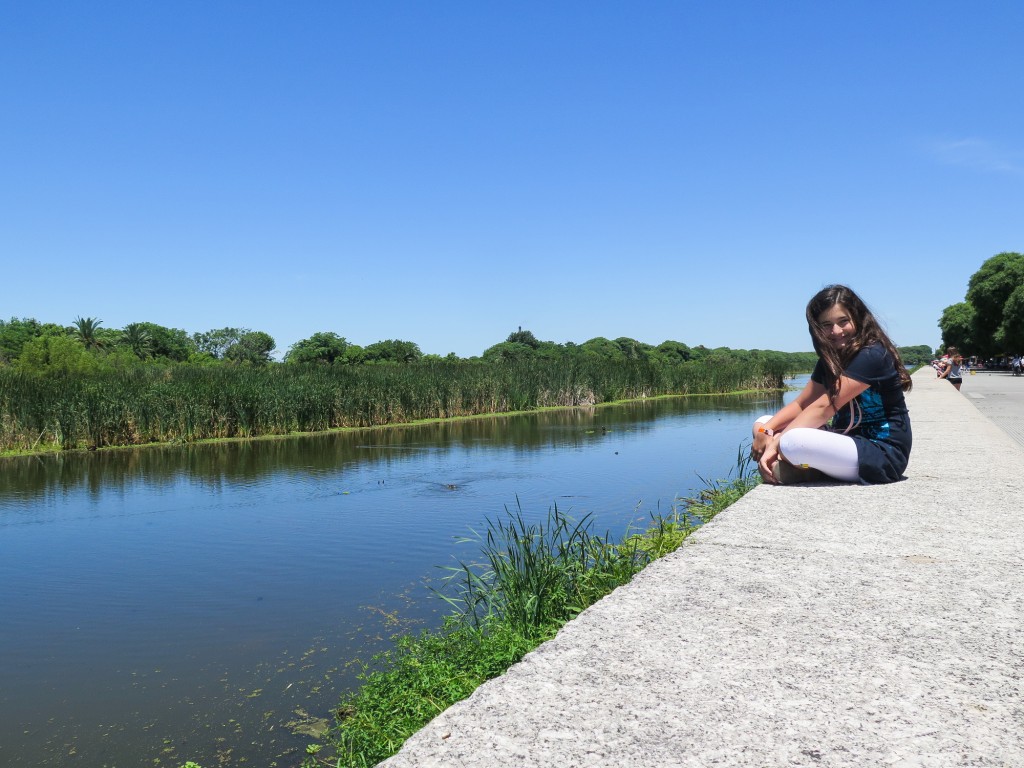 After less than 36 hours in Buenos Aires, I left having gotten just a taste of the city, but Buenos Aires seems to be unique in South America. It's a historic city of grand architecture, a charming yet quirky artsiness, friendly people, and overall good quality of life.