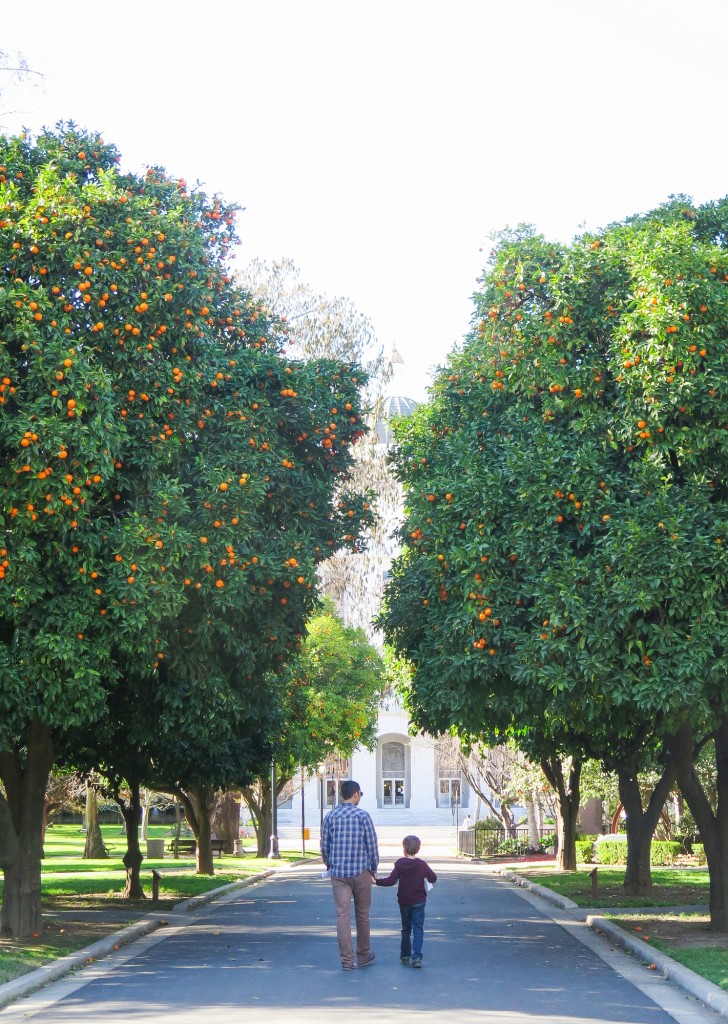 February is already almost over, and I'm excited about the arrival of spring here. The weather is just nice enough to give us a tease of what's to come, but it's still wintery enough for hot chocolate in front of the fireplace (but not for long!). I've been posting photos of early spring on Instagram, like this one above from last Sunday's afternoon in Capitol Park.
I'm taking the train to San Francisco on Sunday to see "Swan Lake" performed by the San Francisco Ballet at the War Memorial Opera House. I can't wait! I hope you have a happy weekend. As always, here are my favorite picks this week for your weekend reading:
So so cute: animals smelling flowers
Thanks to its fab architecture, why Palm Springs is a destination to be reconsidered (I want to go!)
A new cookbook on my wish list about "the true cuisine of Florence"
I loved this house tour in San Francisco.
For fun: 25 surprising facts from around the world
How being an informed traveler makes you a safer traveler
Adorable! Check out this tour of a vintage 1957 Airstream trailer (reminds me of my mom's 1950s vintage Airstream, which she sold a couple of years ago)
10 train trips to take in North America
15 beautiful places in California that few know even exist
40% off sale items at J. Crew right now
Beautiful: a road trip in Brazil that ends with an incredible view
Yes, please: 6 relaxing yoga poses to help you fall asleep
Reminds me of my evenings in the kitchen: 29 things to eat for vegetarians besides pasta
And finally, for parents (made me laugh!):