I can't wait for the day to travel in Europe with my kids. It's something I think about every day! I want to share my love of history, art, culture, and nature with my kids, but choosing where to go as a family is a daunting task! When Jody Halsted, Ireland family travel planner and founder of Ireland Family Vacations, offered to share her tips for visiting Ireland as a family, I was eager to learn more. And after learning about why Ireland might be the perfect destination for families, I'm convinced! 
Tips for visiting Ireland as a family:
Choosing the first European country to explore as a family can be daunting. You want to visit someplace that will offer culture, but also fun activities for the kids. You want to be able to explore on your own, but not have to translate everything you read before you can decide which way to turn. And while cities may have museums and architecture, you also want open spaces and stunning views.
These are the reasons many families choose Ireland as their first European destination. A land of magic and mystery, history and hauntings, faeries and friendly people, with no (ok, very little) language barrier.
In other words, Ireland is a perfect destination for families!
Here are my top tips for traveling in Ireland as a family:
Arriving in Ireland:
A relatively quick overnight flight from the eastern U.S., most visitors arrive at Dublin or Shannon airport early in the morning. Your best option to beat the fatigue threatening as you stand in the line at Customs is to get active. Be outside, breathe the fresh air, and walk. Turn in early that evening and wake up the next morning on 'Ireland time."
How to get around:
A small country, Ireland is incredibly easy to explore. Trains, buses, and even day tours, can take you from Dublin to points beyond in a few hours. I recommend renting a car, or hiring a driver, when traveling with kids. Not only are you able to get off the 'tourist trail', but you can choose where and when to stop.
Where to stay:
The options are endless! The welcome of an Irish bed & breakfast is world renowned – as is the 'Full Irish' breakfast you'll be served in the morning.
Self-catering cottages (also known as Holiday Homes) offer a 'home away from home' and a chance to be part of the community, if only for a few days. Hotels range from basic to opulent; choose higher on the star scale for a comfortable stay. Splurge on a night in a castle hotel if you can- you'll never forget it.
There is no rule that says you have to stay in the same type of place your entire visit: mix & match your lodging for variety (and to help save money for that castle stay).
What to see:
Now this is the big question, isn't it? Because of Ireland's small size you would think that you could 'see it all' in a week. What you don't realize is how very much there is to see and do! Instead of crisscrossing the country, locate your 'must see' attractions on a map and build your vacation around those. Use the interactive map on Ireland Family Vacations to help you find other local activities, food, and lodging.
Not sure what Ireland attractions are 'must see'? Here are a few spots to get you started:
Cliffs of Moher: stunning sea cliffs that plunge into the Atlantic Ocean and part of the fabulous Burren Geo Park.
Blarney Castle: home of the famous Blarney Stone, but there is so much more here!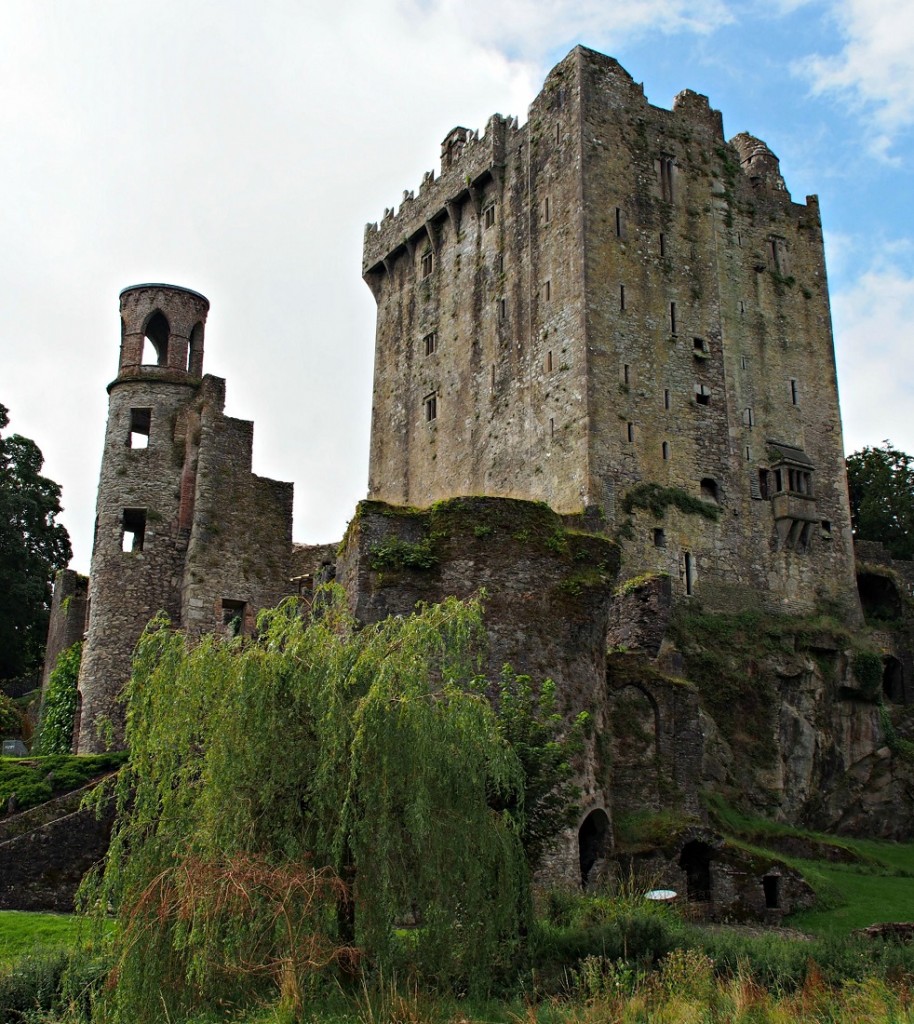 Ring of Kerry: long lauded as one of Ireland's most beautiful areas.
The Giant's Causeway: thousands of octagonal pillars rise from the sea. Irish lore says they were laid by the giant Fin McCool.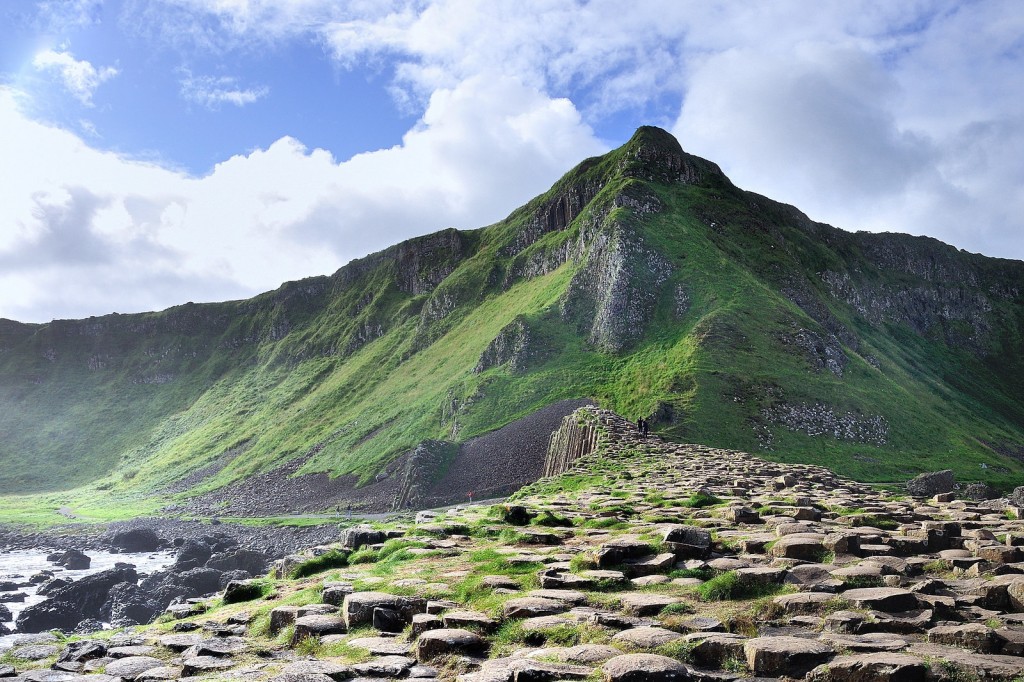 More tips for what to see in Ireland.
Beginning or ending in Dublin? Plan to spend 2 days exploring the city- it's fabulous.
When is the best time to visit?
There is no bad time to visit Ireland! High season –June through August is most popular due to summer vacations. Spring may be a tiny bit cooler and wetter, and fall is nearly perfect. But even the winter months offer activities, festivals, and fun; just remember that days are shorter and some attractions do close during the months of January and February.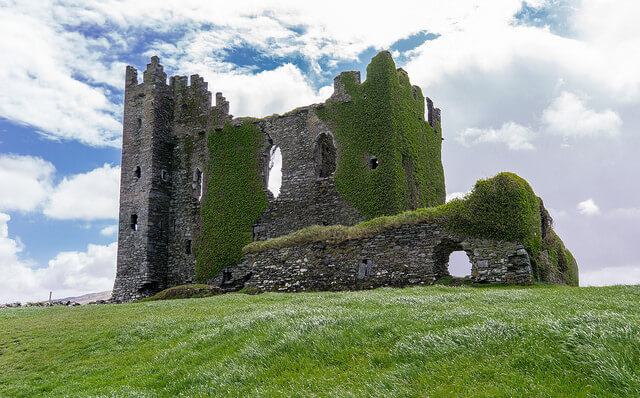 What about the rain?
Ireland's "40 shades of green" and the magnificent gardens wouldn't be possible without the nearly daily bits of precipitation. While you may encounter the occasional heavy shower, for the most part Ireland's wet days are soft and misty. A small umbrella is never a bad idea to have along- just in case.
What to wear:
Ireland has a very temperate climate. Rarely does the thermostat drop below freezing or rise to the point of burning. The months of May-October offer an average range of 50°-70°F. Plan to dress in layers, remember good, water-resistant walking boots, and a jacket that will repel water, at least for an hour or two. Extra pairs of warm socks don't take much packing space (though you can pick up wonderful woolens across the country quite easily).
Do you have dreams of taking your family to Ireland? What holds you back from planning that dream trip?
Thanks, Jody, for the inspiration and sharing your knowledge with us!
Photo credits: Jody Halsted except for the following:
Second photo: Giuseppe Milo on Flickr, Giant's Causeway: Ania on Flickr, the last photo: from Wikipedia Travel.