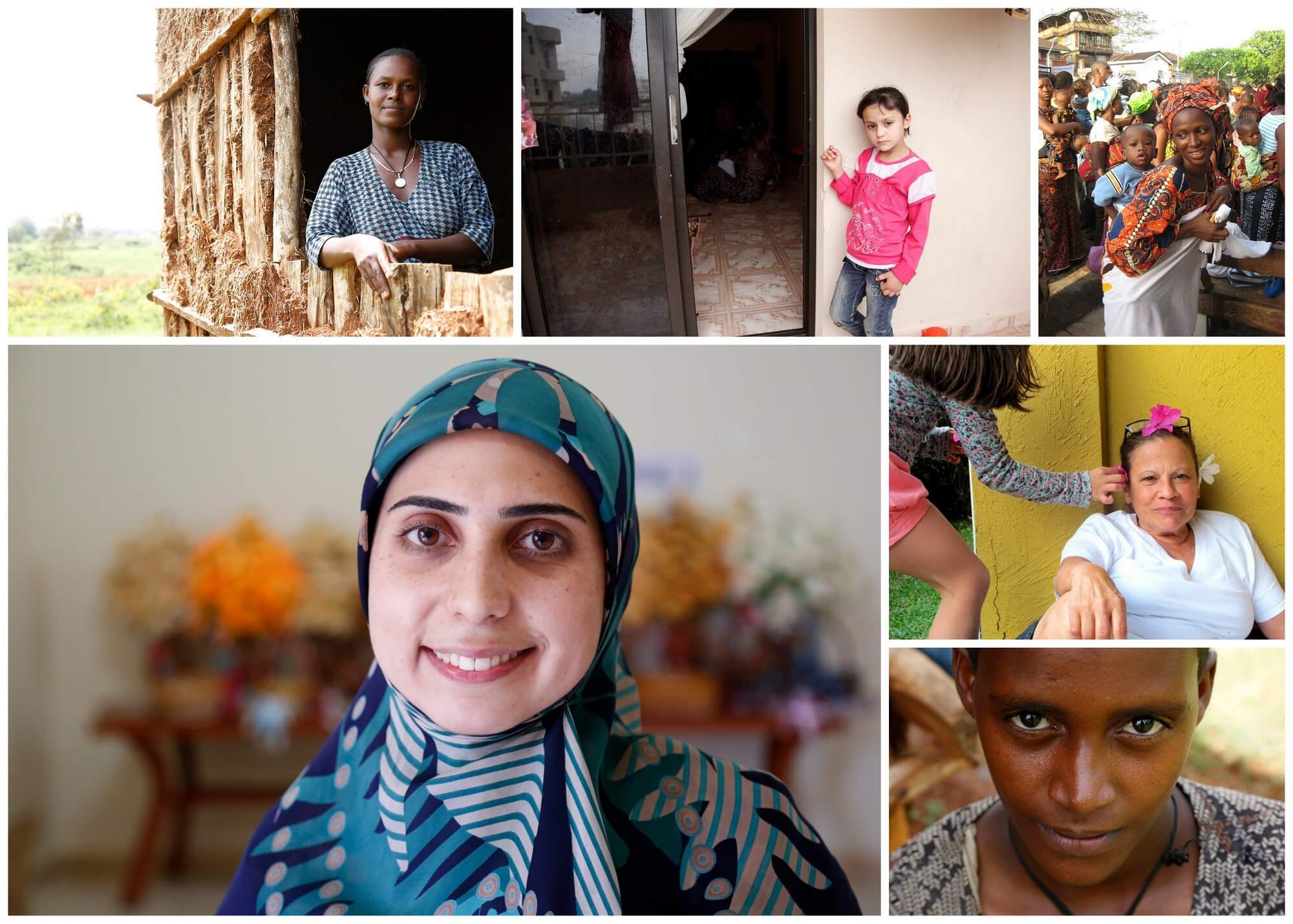 I have the immense pleasure of working with women from around the world on a daily basis in my "day job." For the past 13 years, I've been an ESL instructor at a local community college, where hundreds of immigrants come to learn English in preparation for college. It's challenging work, both for me and for them; what may seem like a good way to "learn English" is actually rigorous work in preparing for the language demands of a college education in the U.S. Amid talk of outlining and summarizing, the students and I form a special bond that goes beyond teacher and students. For many of them, I act as a bridge between their native culture and American culture, between the past they've left behind and the future they reach for.
Almost two-thirds of my students are women. This semester, they come from Vietnam, China, Ukraine, Moldova, Ethiopia, Morocco, Afghanistan, Iraq, Syria, Jordan, Pakistan, Sudan, El Salvador, Mexico, and the Philippines. After speaking with them, I notice the familiar pattern I've seen among my students year after year. Many of these women are held back by a host of factors.
One is a lack of education in their native countries (after all, educating girls is not a priority in much of the world), meaning that they show up here with weak or nonexistent school skills, making it very difficult for them to reach any job or educational goal in this country of opportunity.
Another is very little support from their families. Most of these women are expected to take care of the family and home every single day, and even squeeze in work before or after school, which leaves them studying late at night before waking up at dawn to start again. The American Dream is lost on many of them because they have to do too much. Every semester I talk with women in tears because the pressure to do everything for their families prevents them from staying in school.
And women in many cultures are expected to focus on family before their own dreams and needs. Making oneself available for marriage by a certain age and having children quickly after marriage are seen as essential to the happiness and progress of the whole family. But this makes it hard for young women to speak up for their own wishes. This is just one of many subtle ways in which women are kept down.
In the U.S., despite a history of women's rights and high rates of education among women, the reality isn't that much different in some ways. Compared to women in many other countries, we have a wealth of opportunities and support. But the reality for American women, especially mothers, is that they find themselves swimming in all the responsibilities that our society puts on their shoulders and still trying to gain equal treatment in the workplace.
So, first I say thank you to all the beautiful, sweet women from around the world that I get to spend time with every day. You make my world brighter, and I wish you all the best in your journey here in this new country.
And I encourage everyone to make friends with people from other cultures. Travel and get to know people in different countries. Find ways to build relationships with people of other cultures living in your own country. Find common ground and explore the differences with a sense of wonder, not with judgment.
International Women's Day is a good time to take note of the long struggle of women's rights around the world that's still ahead. Let's keep talking about it. Let's invest in the women of the future; let's support girls and women through Kiva, UNICEF, and G Adventures' new initiative, Planet Her. And let's thank women for all they do.
P.S. An inspiring look at women around the world–from a man's perspective!
Photo credits: Mine and from Wikimedia Commons under Creative Commons license