Last week we took a day trip to one tiny part of the Gold Country east of Sacramento. We had our eye on three places: Black Chasm Cavern, Indian Grinding Rock State Historic Park, and Volcano. It was a really fun day, just perfect with our kids, even though we had some surprising weather at the end. I think this part of California is under appreciated, and I actually prefer coming here over places like Napa Valley because the drive is peaceful and the area is quiet and kid-friendly. I hope if you come to Northern California, you'll make time for the Gold Country. Here are some images from our day trip to California gold country: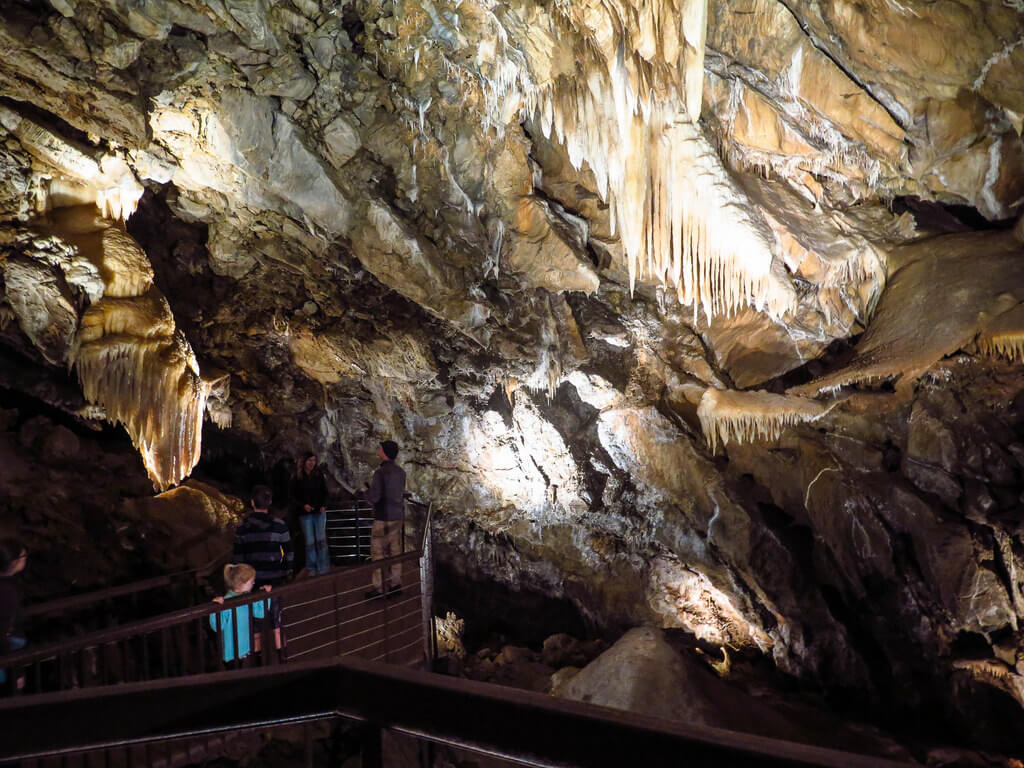 Black Chasm Cavern:
We started our day trip at the Black Chasm Cavern. This deep limestone cave was made a National Natural Landmark by the National Park Service in 1976 because of its rare helictite formations. Helictite is an unusual formation that looks a little like floating gummy worms–unlike the hanging stalactites, helictite grows sideways. The tour cost about $15 per person and lasted 45 minutes. The kids absolutely loved it, but if you go, be warned that the stairs that take you down into the cave are steep.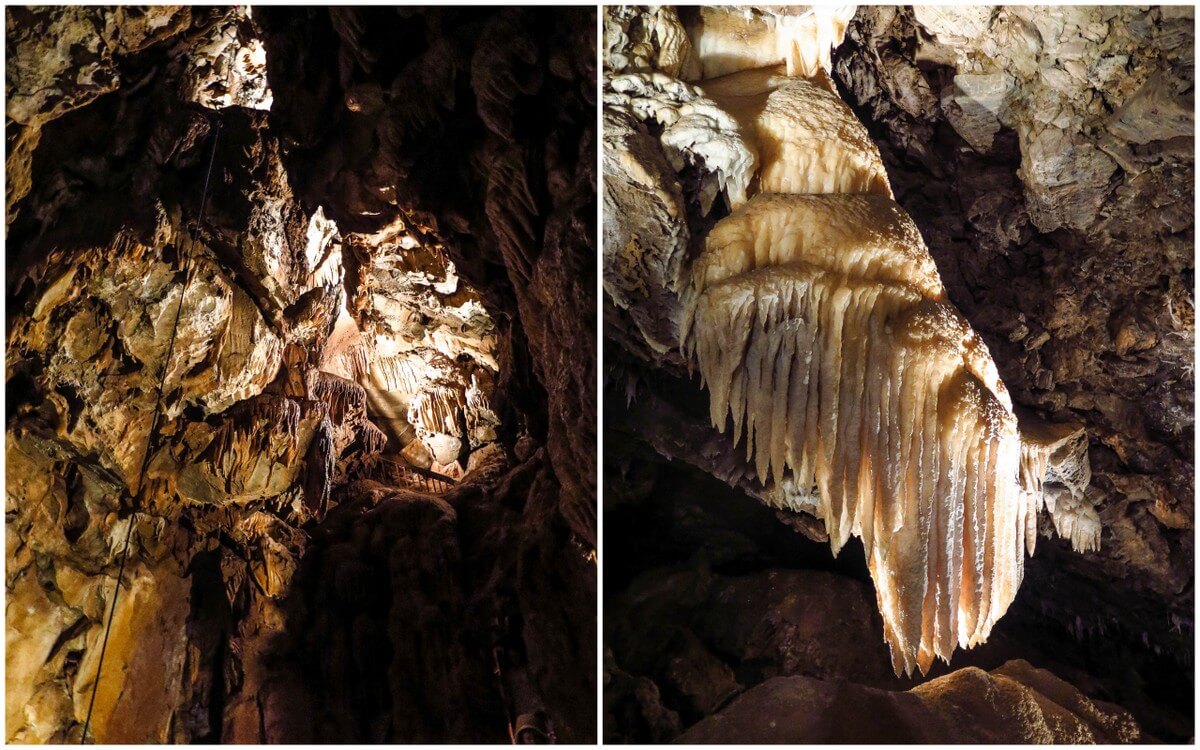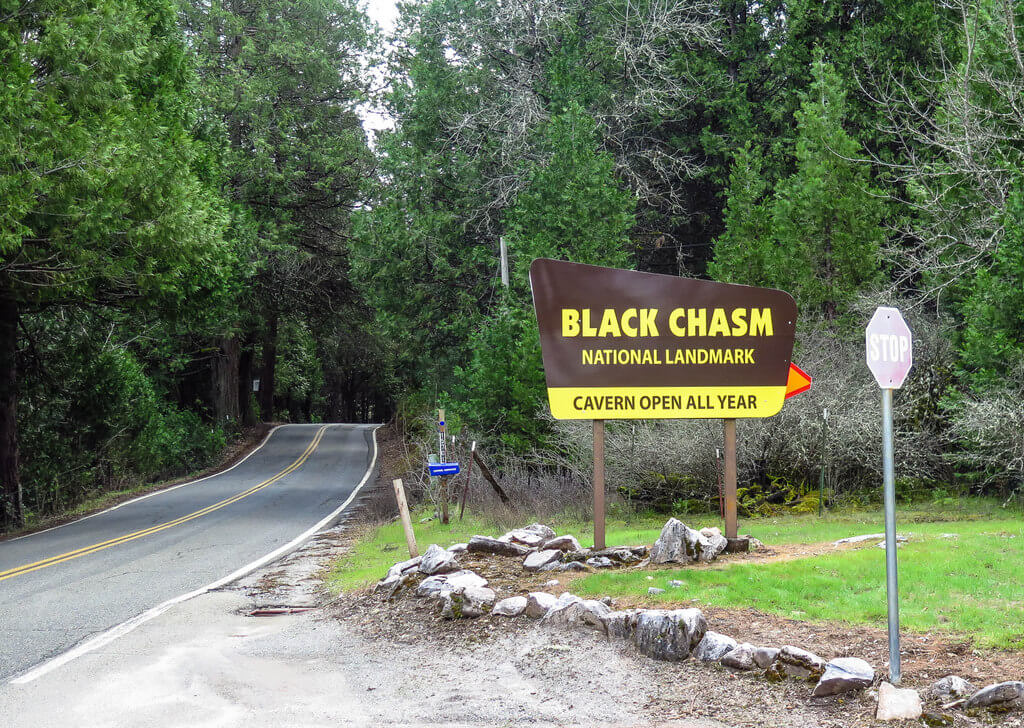 After the tour, we walked part of the Zen Garden trail. It's not well market but is located across from the Visitor Center parking lot. You can ask about the trail when you buy your tour tickets in the Visitor Center. Unlike the valley where I live, this area, at 2000 feet elevation, is very green and even lush.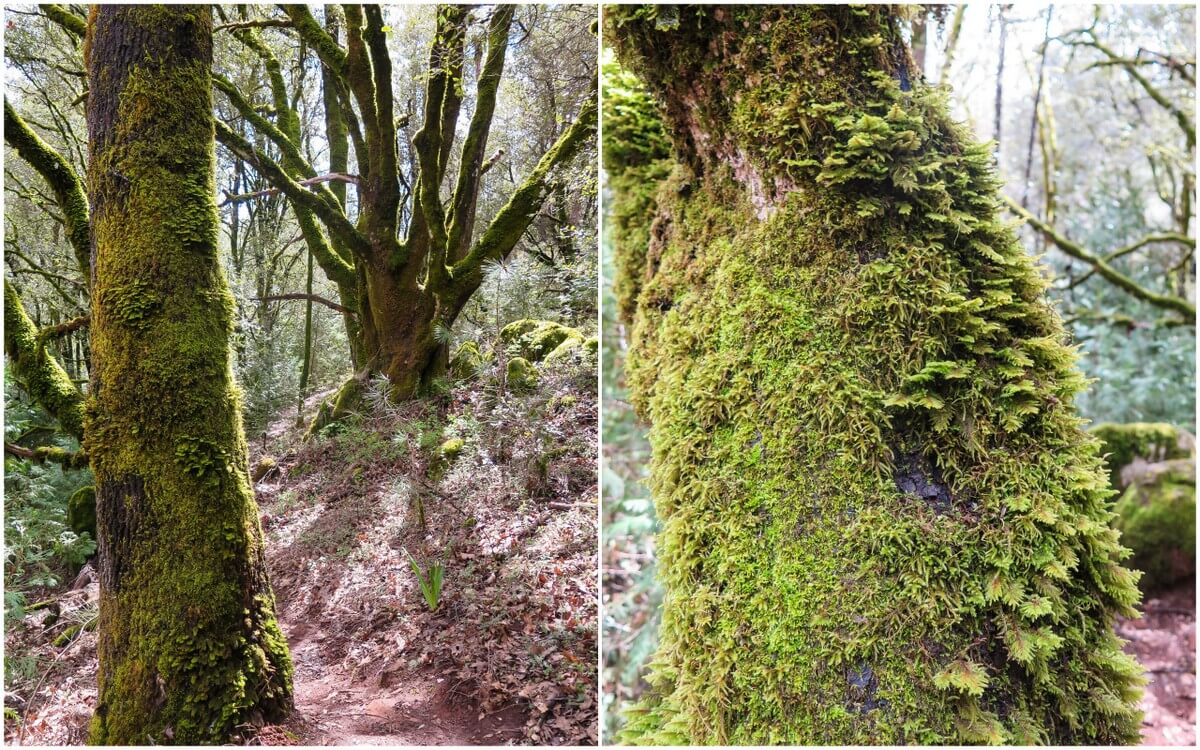 Volcano
Next we drove just up the road to the tiny town of Volcano. Founded in 1849, this town of about 100 people was at the center of the California Gold Rush. Because the town is smaller than other nearby gold towns, it's less visited and feels well preserved. There's a nice mix of historic buildings and details with modern-day California touches. For example, a wooden plank sidewalk and old stone facade lead into a bakery that serves 21-century goodies like gluten-free bread and bacon chocolate muffins.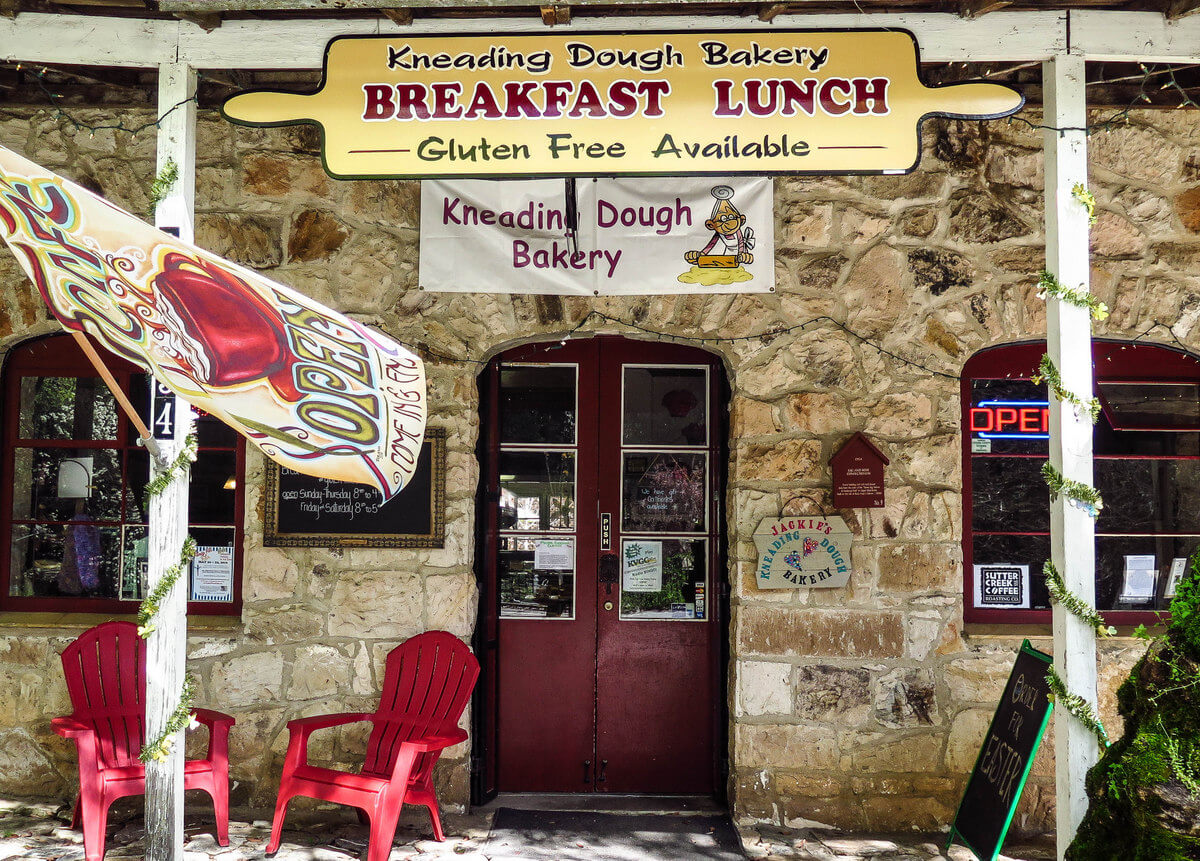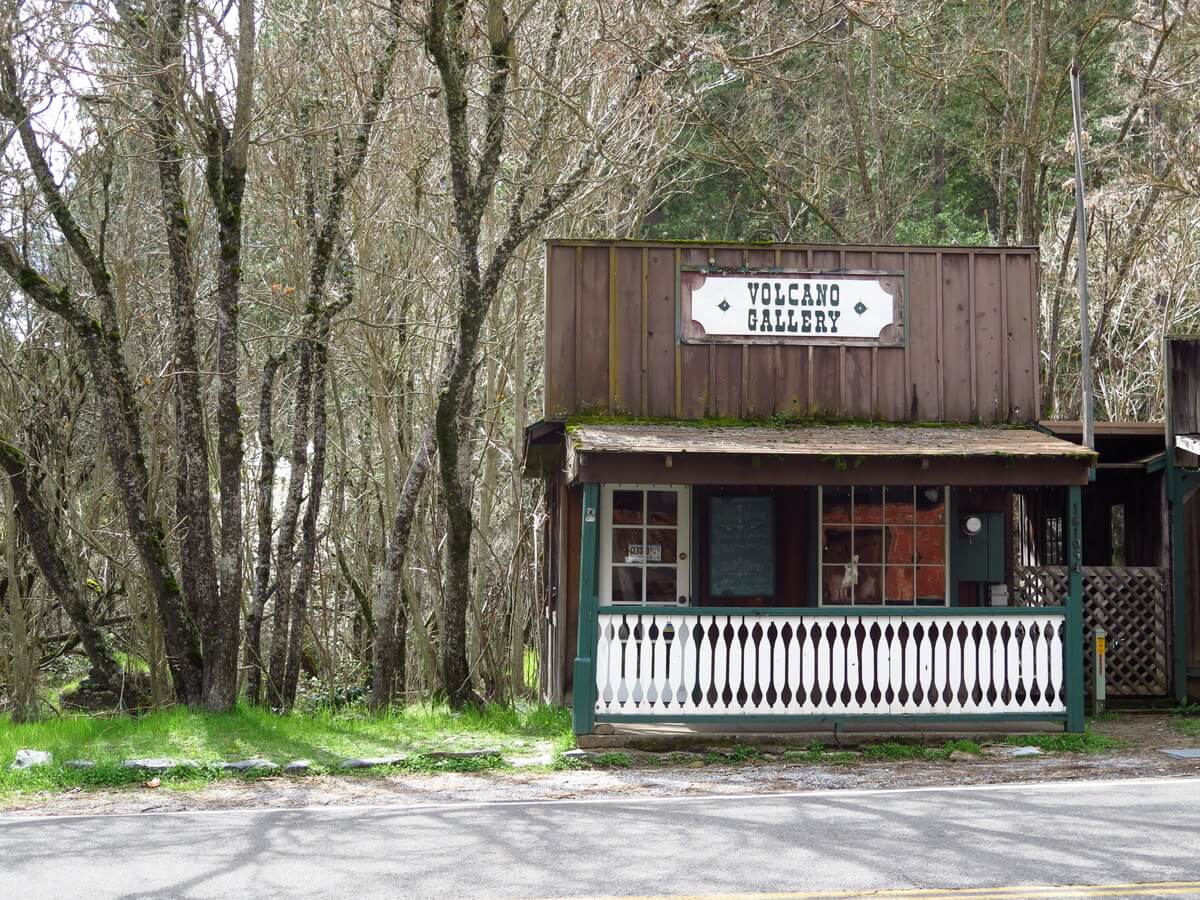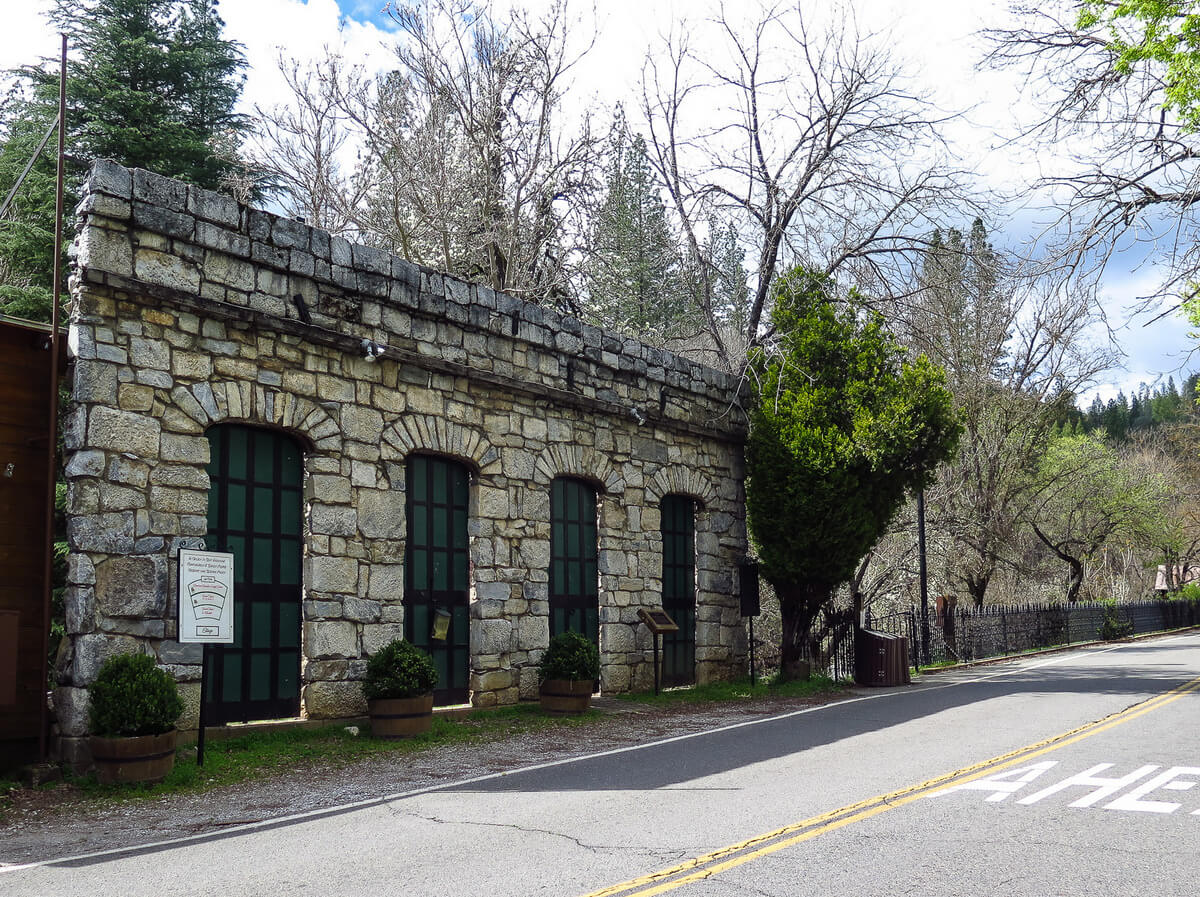 If you come with kids, you can bring a picnic (or buy sandwiches, quiche, and other yummy treats at Kneading Dough Bakery just across the street) and have lunch outside at Volcano Park. This tiny park has picnic tables and rocks for kids to climb and sits next to the old stone amphitheater, where the town still has outdoor theater productions.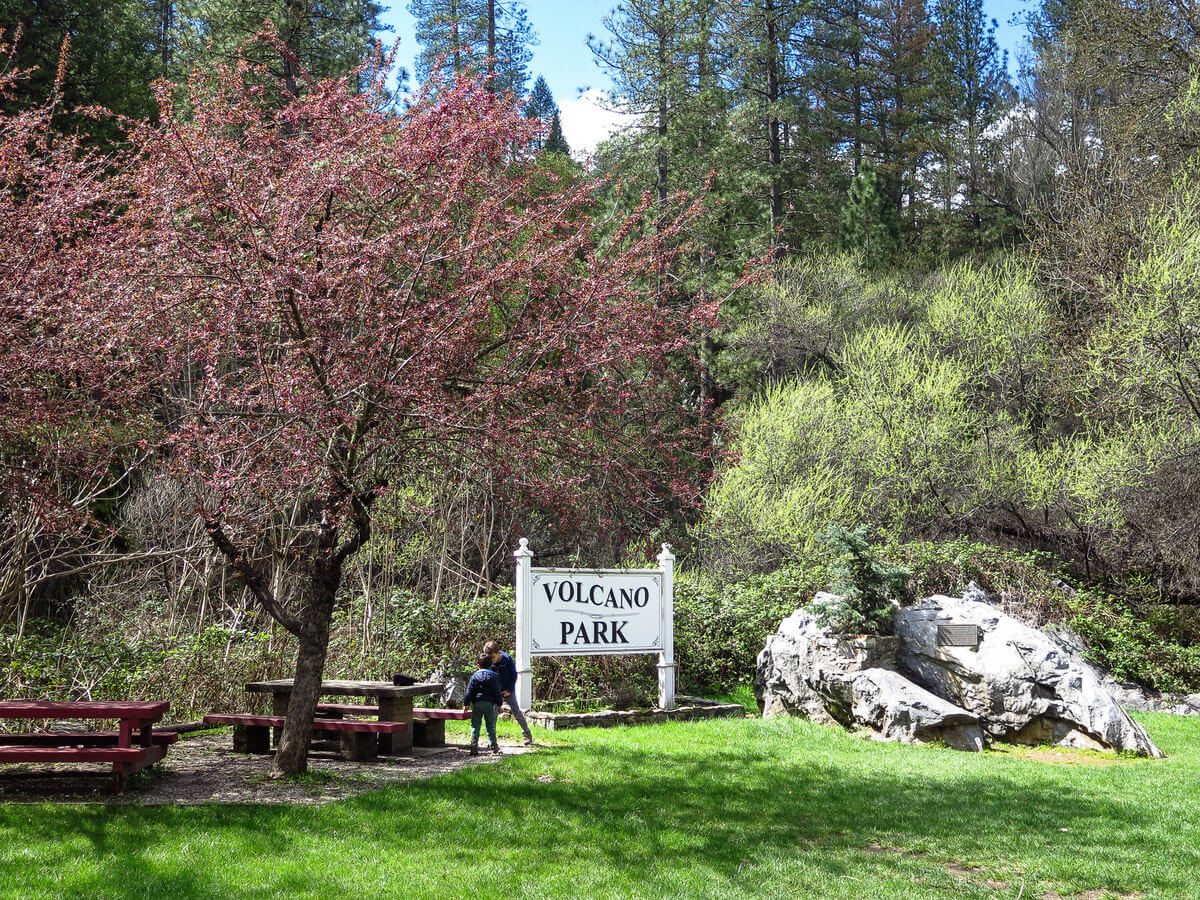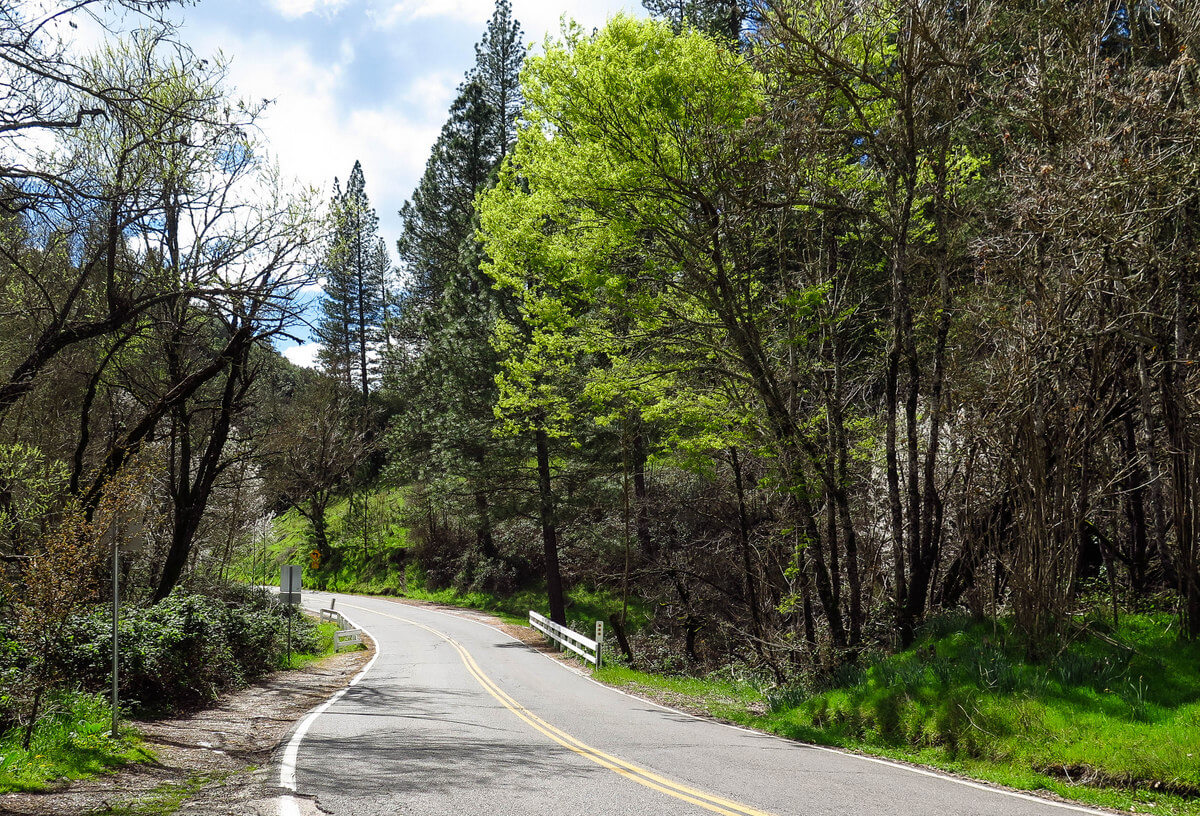 Indian Grinding Rock State Historic Park
Just a little way down one of the small back roads is Indian Grinding Rock State Historic Park. Here Miwok Indians once lived and used the large flat rocks to grind acorns from the oak trees. The limestone grinding rocks here date back about 1000 years (!) and are filled with 1,185 mortar holes. This is the largest collection of bedrock mortars in North America and is considered unique because the grinding rocks were decorated with petroglyphs.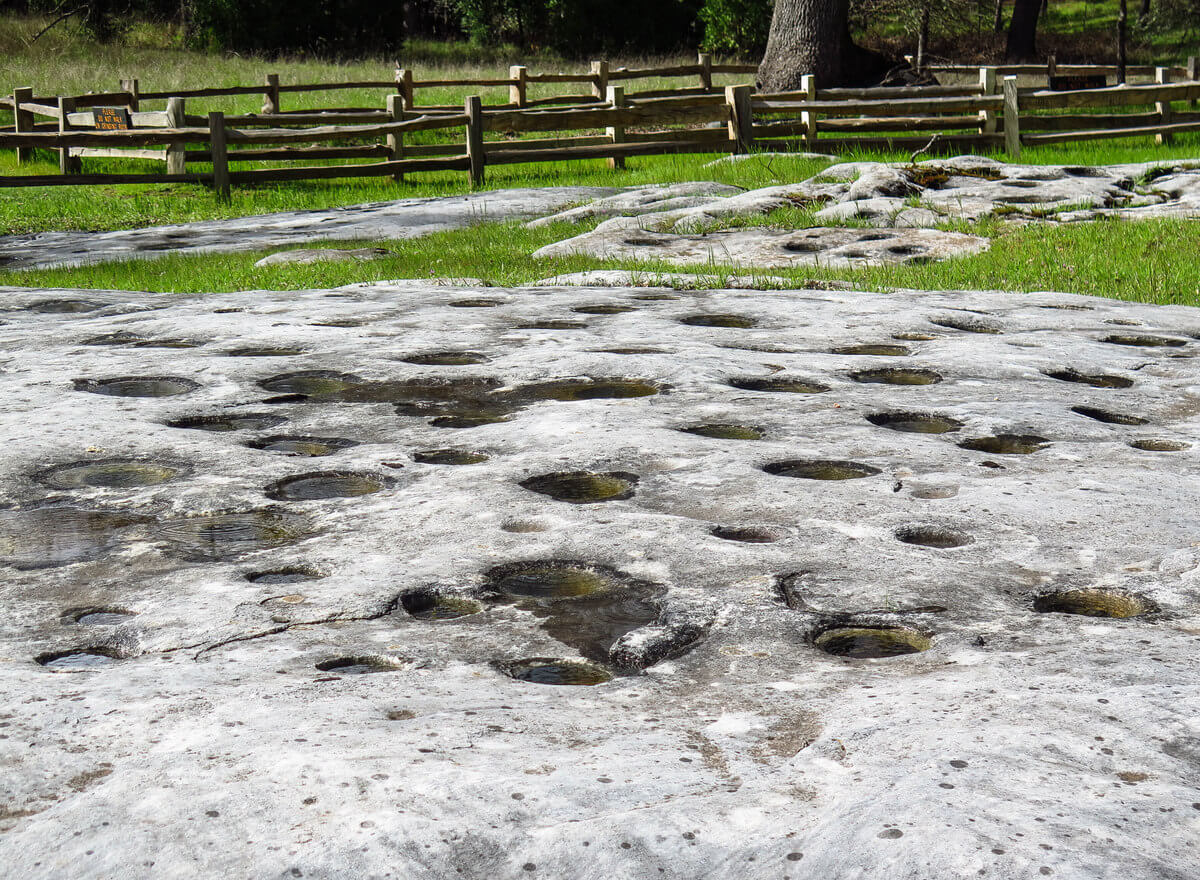 It was immediately clear to us that the history and beauty of this place make it worth a longer visit, but we got so unlucky with the weather! As soon as we paid the $8 state park fee, it started to rain, and as we walked to the grinding rocks, a cold wind came in and then lots of rain and…hail! The recreated Indian village, roundhouses, and museum of Indian history mean that we'll definitely be back one day soon.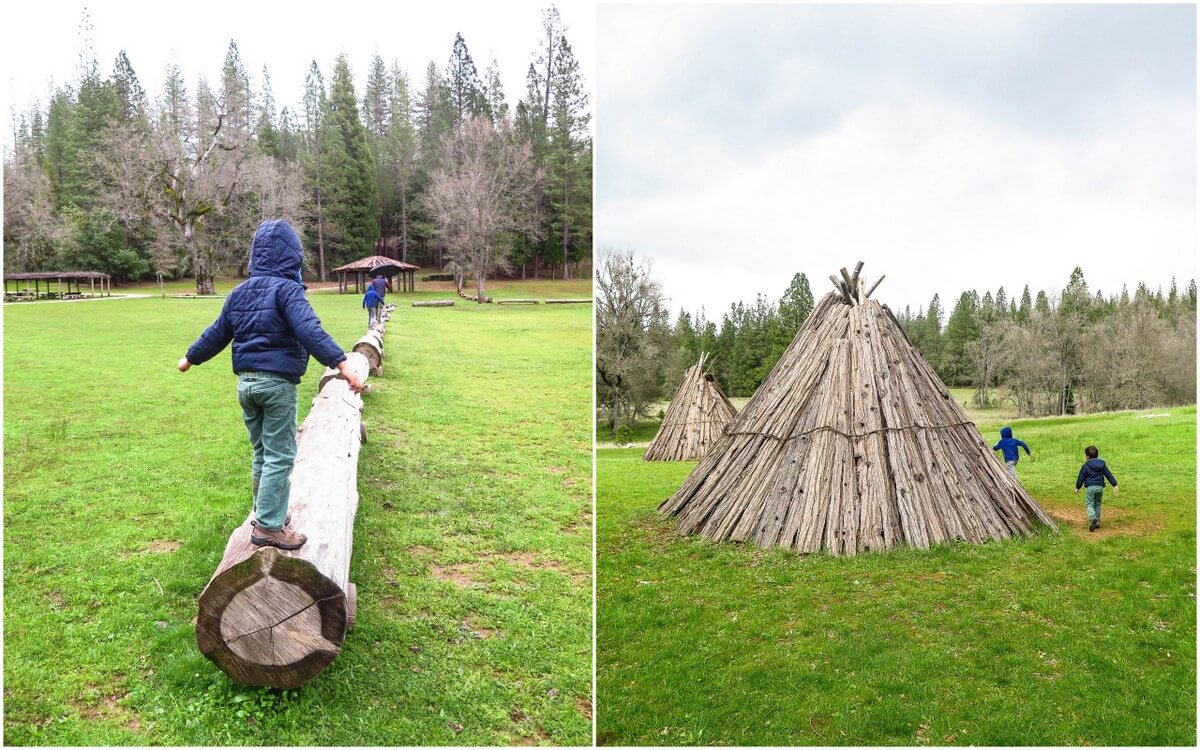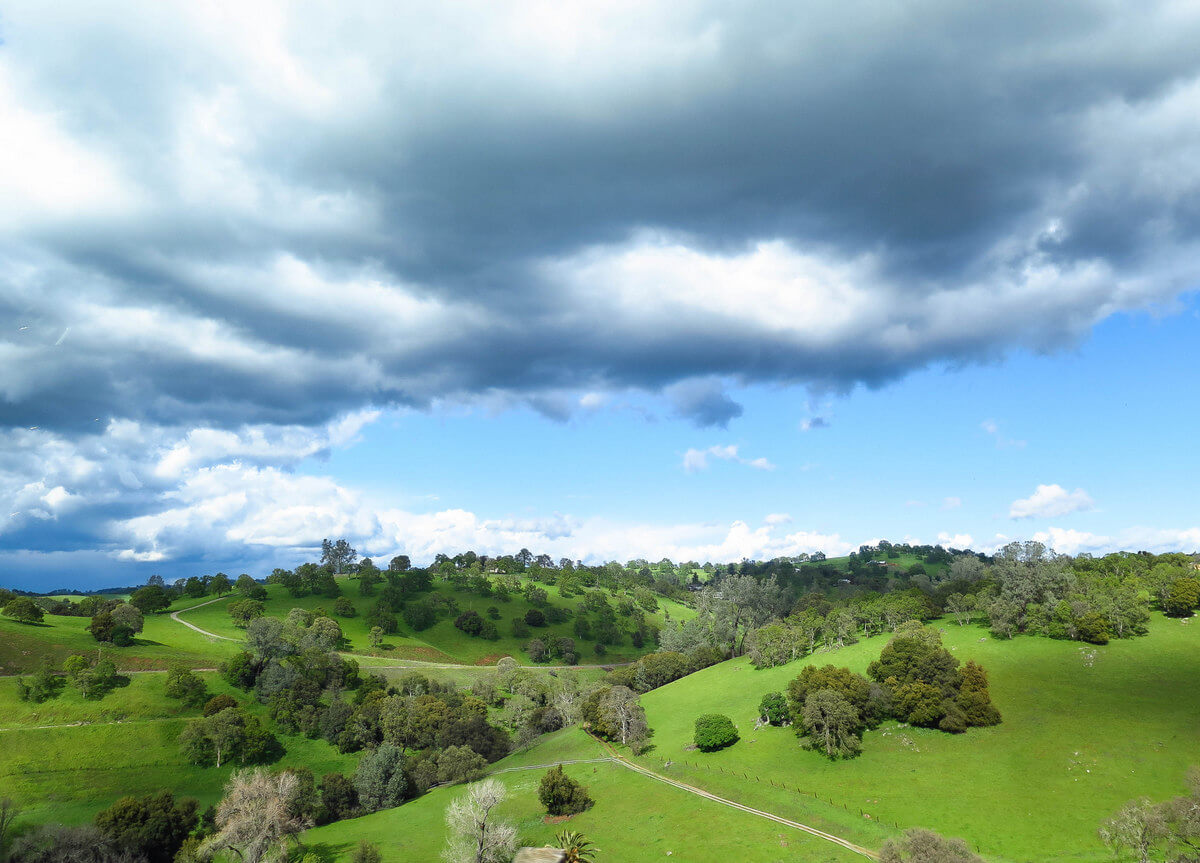 More about the Gold Country: "Take This Awesome Fall Road Trip to Gold Country" by my talented friend Garrick
What are some of your favorite day trips in Northern California?