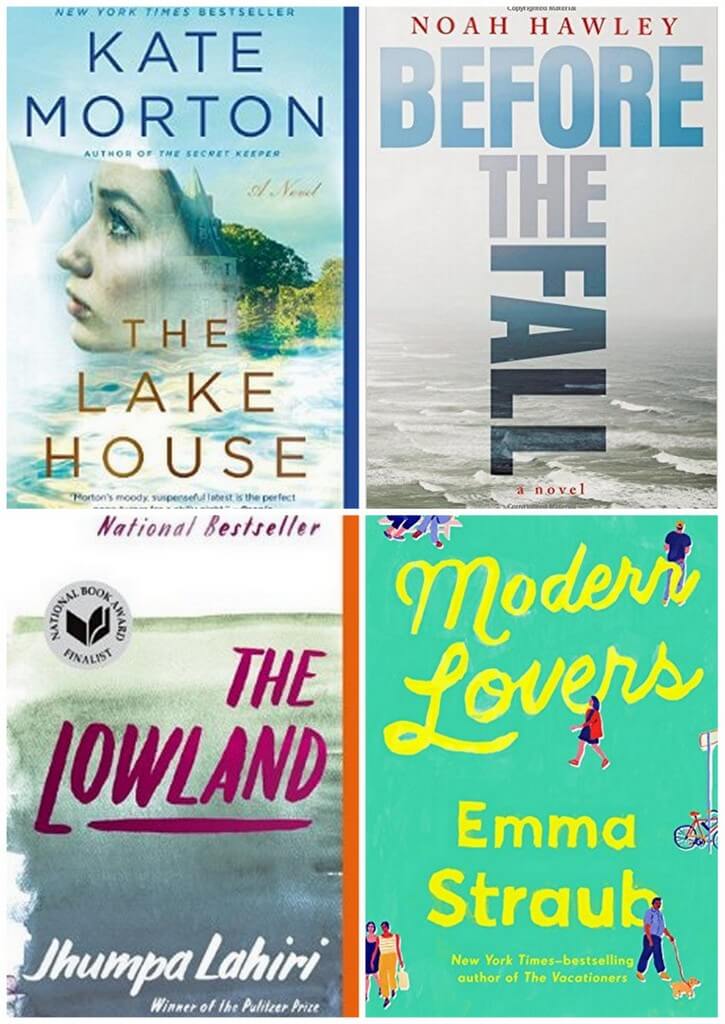 What are you reading this summer? I love to read and am happy to have (a bit) more time to do so now that summer vacation is here. Here are four books that I have my eyes on this summer:
Ho hum, Modern Lovers might be too expected for a list of books for summer reading.  This book and its catchy cover have been popping up all over the place–front and center in every airport bookstore last week on my way to Seattle and in my Facebook feed every single day! But I'm in the mood for something light, entertaining, with characters that I can relate to, so I decided to give this book a go. I've read only about the first third, but I can feel suspense building. I know something interesting is about to happen, and I can't wait to find out what it is.
There's nothing like an engrossing page turner for summer reading (or any time of the year, for that matter). This book has been called "the thriller of the year" and has received excellent reviews. I'm sold.
My mom, an avid reader, loved this book, and based on the Amazon reviews, it seems a lot of other people did as well. This book has suspense and plot twists with an idyllic setting, the beautiful, rugged coast of Cornwall, England.
Jhumpa Lahiri is my favorite author. I've  loved everything of hers that I've read, from her first novel, The Namesake, to her short story collections (especially Unaccustomed Earth). She has also won a Pulitzer Prize, and this book was a National Book Award finalist and shortlisted for the 2013 Man Booker Prize. Despite all this, I still haven't read The Lowland, so this summer I will finally treat myself to it.
What's on your list of books for summer reading? Any recommendations?
P.S. Check out more of what's on my list of books for summer reading here.