This is the 7th post in the series called "What's It Like to Live in .. ?" about living abroad in countries around the world. Today we travel to Brazil with Millie, an English teacher and budding music producer/composer living in São Paulo (editor's note: that's the city where my husband, Rodrigo, is from and where we visit every year!). She shares many fun details of what it's like to live in São Paulo: the cultural differences, teaching English abroad, the city's surprising artsy vibe, and more. I love this one, and I hope you do, too. Thanks, Millie! (You can find her on her blog, Instagram, and Soundcloud.)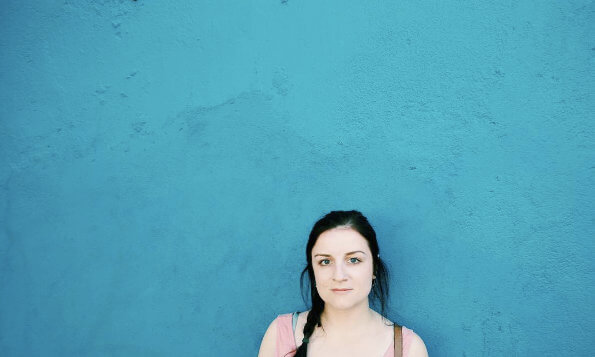 Why Brazil?
I moved to São Paulo, Brazil in February 2015.  I had taken an English teaching qualification the previous September and had been working in a college in London when I saw a friend of a friend post a Brazil-based job on Facebook.  I had always been fascinated by Brazil and at the back of my mind the plan had always been to live there for a bit, so I didn't think, and applied!  I got the job in December and pretty much dropped everything to move to an area called Campo Limpo near a slum on the outskirts of São Paulo.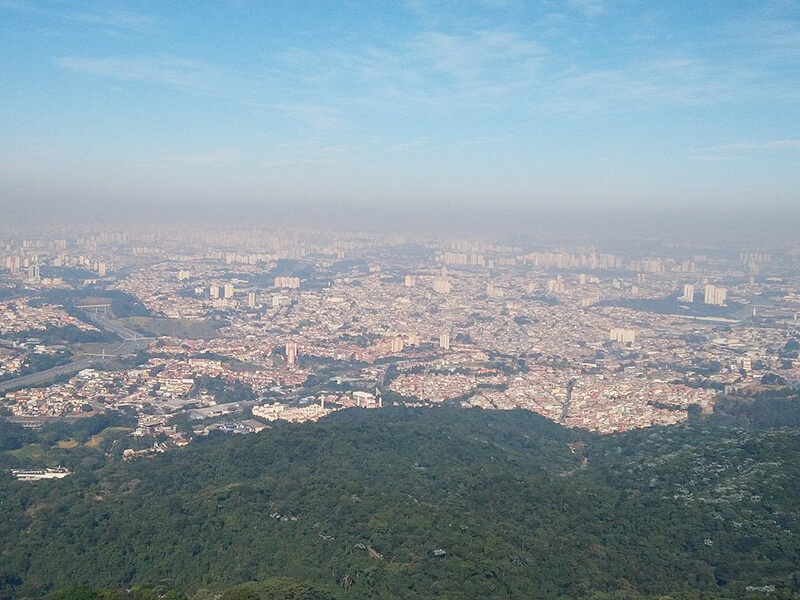 On first impressions of life in Brazil and how they've changed over time:
When I arrived in São Paulo, it was carnival time, so the first few days were spent visiting blocos (street parties) and exploring the city as a tourist.  Luckily the school I was working for had picked me up from the airport and set me up to live with a host a few years older than me who then introduced me to all of her friends.
I quickly discovered that São Paulo was a monster, and my apartment was miles from the city centre – a very long, hot, rickety bus ride.  Buses in São Paulo don't announce stops, either in writing or by voiceover, so for my first few weeks there, I was glued to the bus window in the heat desperately trying to recognise landmarks during the 45 minute journey.
My first impressions have changed drastically over time, but then so has my life in São Paulo!  Some first impressions have stayed the same.  The city is full of colour and life and street art (and most importantly, snacks!), and that is the same regardless of the area you go.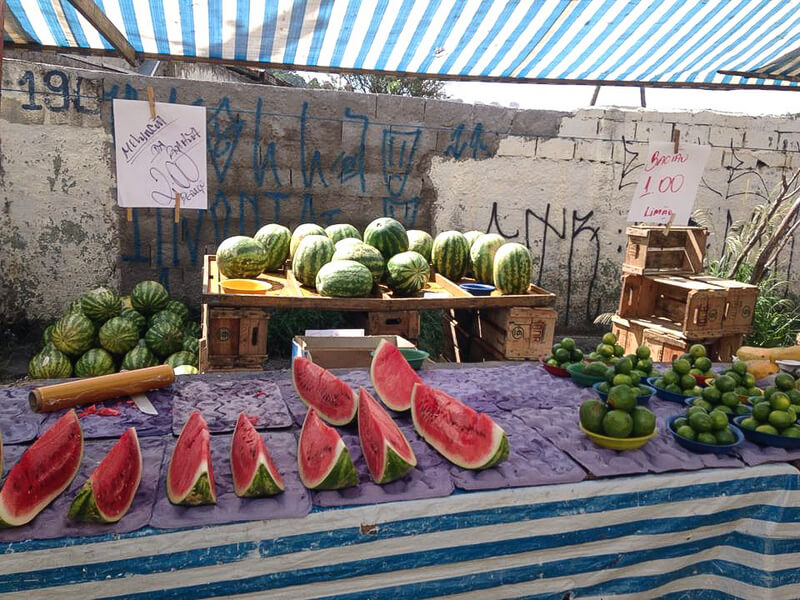 On the challenge of cultural differences:
Some of the biggest cultural differences I found were people's willingness to talk.  Everyone from cashiers to bus drivers to people you meet in the street want to talk to you (about nothing, and everything), and they don't seem to mind if you don't reply!
I also found that when people visited other people's houses or even businesses, instead of banging on a door or window to get attention as we might, they would stand outside the house clapping!  This was initially strange, but I guess the sound makes sense!
High fives were also difficult at first – (this may sound ridiculous, but I was working with a lot of teens and children).  In Brazil, after you high-five, you need to fist-bump, and if you do one without the other, people just look at you like you are from another planet!
Finally, poverty is just everywhere, woven into everyday life.  I would say that this was confined to my region (bairro), but since living in another neighbourhood, much closer to the centre, I can say that it really is everywhere.  Homelessness is very common, especially in the main streets (I think the more populated places are safer for these people), and there are often small families sitting beside the road in the mid-day heat trying to sell confectionary or tea towels, or begging.  It is really difficult to see, and it breaks my heart that the government is not more in control of this problem so that people (young and old, male and female) are forced to live life this way.
On making friends in another country:
I was very lucky when I arrived in Brazil that I had walked into a six-month contract in which other foreigners were also participating.  The leaders of the project that we were working on were Brazilian, so I met lots of Brazilians, my flat-mate's friends, but also other Europeans and South Americans who were participating.  It was a vibrant and lively experience, and there was always someone interesting to talk to or go out with.
I also made a great friend in Rio de Janeiro from Instagram! She was following my friend, and I saw she posted pictures of Rio so I started following her.  She saw my first picture in SP and immediately invited me to stay with her in Rio, which I did.
I now live a different experience in the same city, and have found making friends a little harder, even though I speak the language.
My best advice would be do something which you like in your home country.  I have, for example, joined a choir.  Singing is something I love to do wherever I am, and it's like walking into a family.  It's great for my language immersion and for my soul.  I think the same would work with a sports group or even the website meetup.com, which allows you to join different groups of people with similar interests to you, meet up, and do that thing.  Couch-surfing socials are good (depending on what kind of people you want to meet), but you do need to be proactive and go to these things.  I think it's much harder and less likely in a foreign country that friends will just walk into your life.
I haven't particularly had this experience, but I've heard from lots of people that Brazilians are very friendly initially and maybe will go out once, but then will be lazy at maintaining the friendship, lose interest, or just be really flakey at keeping to dates.  This can complicate things!
A typical day in São Paulo:
A typical day in my life is waking up at around 8am and teaching around 2 hours online for a school based in Europe.  I log into my Skype and sit in front of my laptop for these hours, meeting people from around the world and helping with their accent, pronunciation and vocabulary.
I then get changed into clothes that are a little smarter and leave the house, usually buying a bottle of fresh juice with a straw from the man who has a hole in the wall to sell juices next to the metro.  I take a metro, and then usually a bus, before I arrive at one business or another (law firm, advertising agency, private hospital), armed with my red folder, and get scanned into the building with my passport copy and am given my visitor's pass.
For the rest of the day, I dot about the city, sometimes having time to sit down for rice, beans and salad at lunchtime or sometimes just a coffee here or there in a cafe (lanchonete), as I visit different students of high levels and help them improve their speaking or grammar.   The variety of student, and indeed person, differs hugely throughout the day, and this aspect of conversation is fascinating.  Occasionally the job is mentally draining as Brazilians are very open to telling you about their lives, their children, how family members died… and at times you can end up feeling like a therapist!
The day usually stretches into the evening, as students want to learn after work, so I find myself usually putting my key in the lock at around 9pm. I will usually eat French bread for dinner as I live in shared accommodation and the kitchen is quite far away (lazy)! Weekends are different, and I use them to be an unabashed tourist.  I read blogs and check Instagram, read about the city, and find events like international Japanese expos, Bolivian markets, samba bars, free music, mountains to climb and rooftops to hang out on.  The weekdays are so broken up that I don't get chance to do these things, but they are not forgotten! Every weekend I feel lucky to live in a place like São Paulo, which has so much to offer.
On the best things about living in Brazil:
One thing that I love about life in São Paulo is the constant music – like a soundtrack to your life as you wander around.  There is always someone singing or playing an instrument, or a band, a busker, a bar singer wafting your way to accompany your journey, and this is a personal favourite thing of mine.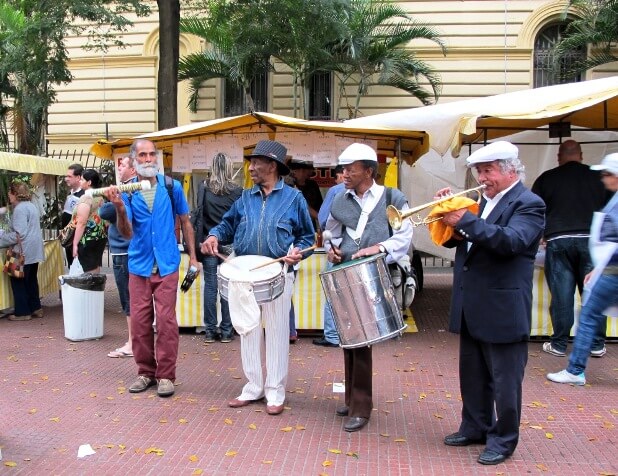 You may think I'm crazy, but another thing that I love is the floor!  The street floor in Sao Paulo is yet another chance for these artistic creatures to demonstrate their creativity.  Whether they are mosaic tiles, Portuguese originated wavy pavement blocks or huge flower designs painted right onto the street, it doesn't hurt to look down now and then and appreciate these details.  (Another brilliant thing is that with the abundance of dogs – both domestic and stray – there are always cheeky accidental dog prints in the cement to accompany the artwork, which always makes me smile!).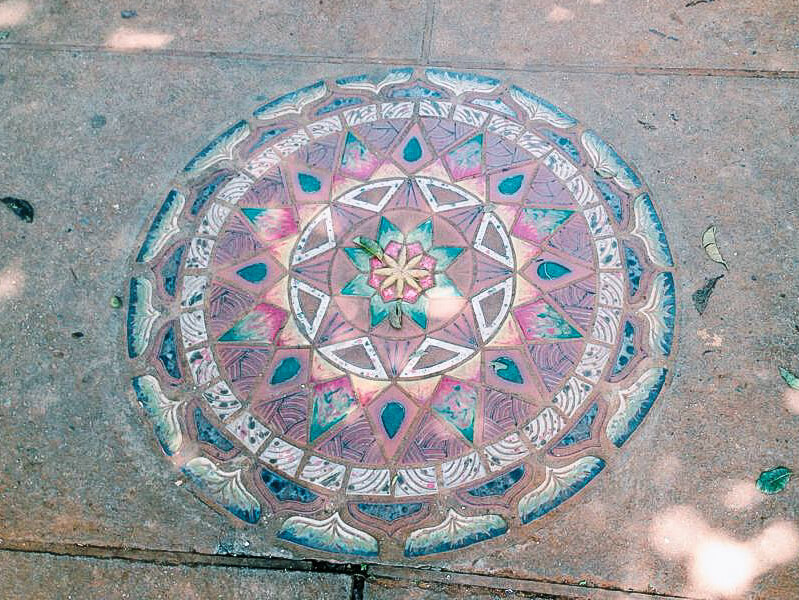 I love how cheap Brazilian fruit and fresh fruit juice is.  It's not a luxury – it's expected, and it's always made in front of you.  Juice from concentrate in a carton now tastes gloopy and sugary, nothing like the zingy and sharp passion fruit juice blended in front of your eyes and handed to you within seconds, at a fraction of supermarket juice price.
On the challenges of living in São Paulo:
Some of the biggest challenges of living in São Paulo for me (I can't speak for the rest of Brazil) are their persistent queuing and terrible and often completely illogical customer service.  Queuing in supermarkets is expected and you can easily wait for 30 minutes to pay for your food.  This happens because the cashiers chat (as I have already said), but also because you can top up your phone's credit at the desk, which has to be a separate transaction (and can only be made with a debit card, or cash, not credit).
Citizens can also give every shop (or every purchase they make) their CPF number, which is their national identity number.  This is for tax reasons I don't quite understand, but I think it means that on every purchase they make, they can claim a portion of the tax back on it at the end of the year.  They could give this number, however, for a carton of milk, or some toothpaste, so you can imagine how this slows up the whole supermarket process!
Bars and events are also often illogical, and will often give you a card as you enter where you record your drinks orders and pay for everything at the end of the night, by queuing up (of course), to pay with an annoyed cashier.  You will then get another card, (an exit card), which will allow you to leave.  During the night, you will usually order your drinks at one bar, and collect them at another, by showing a receipt you were given (although no money was exchanged) at the first bar.  Confused? I am just trying to tell you!  There are not many things I find challenging about living in this country, but speed and efficiency are not strong points here, and it can be very frustrating!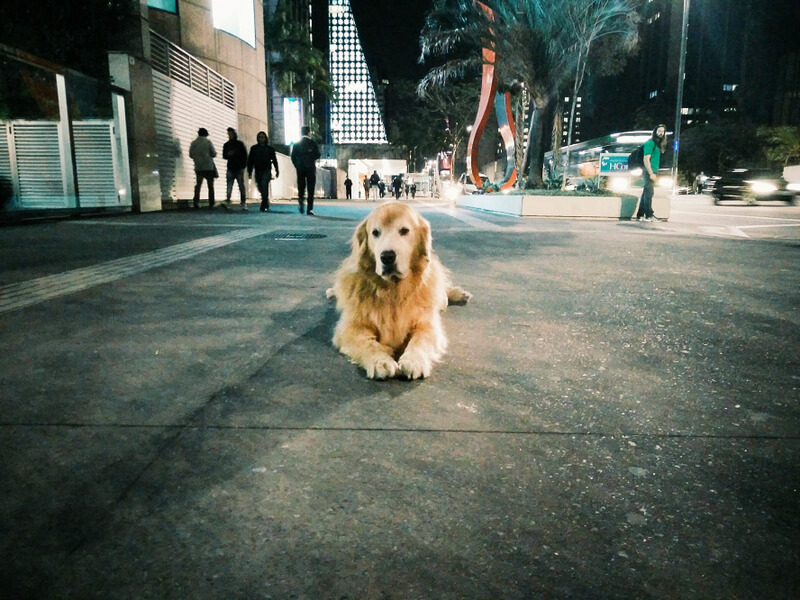 Surprising things about living in Brazil:
One surprising thing I have found since living here is that almost everyone with an average income has a maid! It's very uncommon to clean your own house, and even if you yourself don't have much money, it's a matter of status and of pride to hire someone to even come once a month to clean your house.
Another surprising thing is that Brazilians seem to eat condensed milk with everything! They pour it over fruit, make desserts with it, put it inside cakes or use it as icing and it is the base of most of their puddings.
Another thing worth noting is that Brazilians are extremely hospitable.  They seem to love having guests, and even if they don't, they are very welcoming nonetheless and they open their doors, make delicious food, and tell you to stay longer when you are leaving.
Public displays of affection are also VERY common (almost a weird paradox when compared with the sex taboo).  Couples of all ages can be seen kissing passionately on trains, in restaurants, in bus stops, on escalators, tongues, hands, everything, and it is totally A.O.K.
On getting a big surprise at Brazilian "motels":
One thing that I found really surprising, and also quite funny, was how common motels are! They are not just on the side of motorways, but also in the centre of the town, badly disguised as 'hotels'!  I was stranded in the centre one night, so tried one out with my boyfriend, and for a very cheap price, you can sleep in a double bed in a seedy wood-paneled room (not sure what I expected!), with a porn-showing TV (firmly switched off) and reproductions of paintings of naked women around the room!
The room could be found by following winding trails of deserted, dimly-lit corridors with a vaguely ancient Egypt theme! Breakfast arrives on a tray with all the elements covered in aluminum foil and is posted through an external box attached to the side of your room.  I've since heard that sex in your parents' house is not really appreciated, and since many Brazilians stay at home until their late 20s or 30s (or older), I guess these motels really serve a purpose.
What aspects of life in X do you wish your native country would adopt? Why?
I really wish the UK would up their game in terms of fresh juice.  This is definitely something they should adopt there.  Brazilian lanchonetes (places for snacks and for lunch) are also really affordable, and are made for workers to go and get a good, filling lunch of rice and beans.  In the UK, restaurants and cafes are less accessible (in my opinion), and you certainly can't find rice and beans!
What travel tips for São Paulo can you offer?
If you are coming to São Paulo, my first rule is: don't believe your (sometimes depressing) Google searches!  I was burnt by this, and didn't know WHAT to expect when I stepped off the plane last February!  The city is full of personality and varied neighbourhoods with different things to offer.
At the moment, São Paulo (and Brazil in general, I believe) are starting to become very interested in the craft beer market, and some of my favourite places to drink in the city are actually micro-breweries making their beers on site.  Design is very strong in Brazil, with innovate bottle-art matching the new tastes.  One great place is Cervejaria Nacional, but in general, bakeries (padarias), are great for everything.  You can eat very well during the day, and drink at night, usually a wide range of spirits as well as beers and wine.
Have rice and beans for lunch from any lanchonete and walk along Paulista (the main avenue), 3 times.  Once during a week-day, to experience true São Paulo business madness, once on a Friday night to see the relaxed change in this economic hub and see all the main buildings lit up with different light displays, and once on a Sunday, when the road is completely closed to traffic, and only families, dogs, rollerbladers, and street sellers can amble up and down this amazing street, soaking up the weekend vibes!
Visit Vila Madalena, which is a beautiful and traditionally bohemian neighbourhood, but in my advice, don't go to the many free events that are offered and promoted, as these tend to be far too overcrowded and disappointing.  Even if you have to pay a small price for an event, I believe it's worth it!
For an expensive but very special bar/restaurant experience, head to the old centre at night (República metro) and take the lift up to the Terraco Itália bar on top of a building.  The views are panoramic, and you can sit in the beautiful candle-lit bar listening to jazz and absorbing the incredible endless views of skyscrapers.
Parque Ibirapuera is very popular and supposedly iconic in São Paulo, but I would recommend going to another park, or at least going during the week to avoid the crowds, as it is truly awful going to such a beautiful place but dodging in and out of rollerbladers, bikers, children, dogs, lovers (I sound grumpy, but try it, it is not relaxing at all).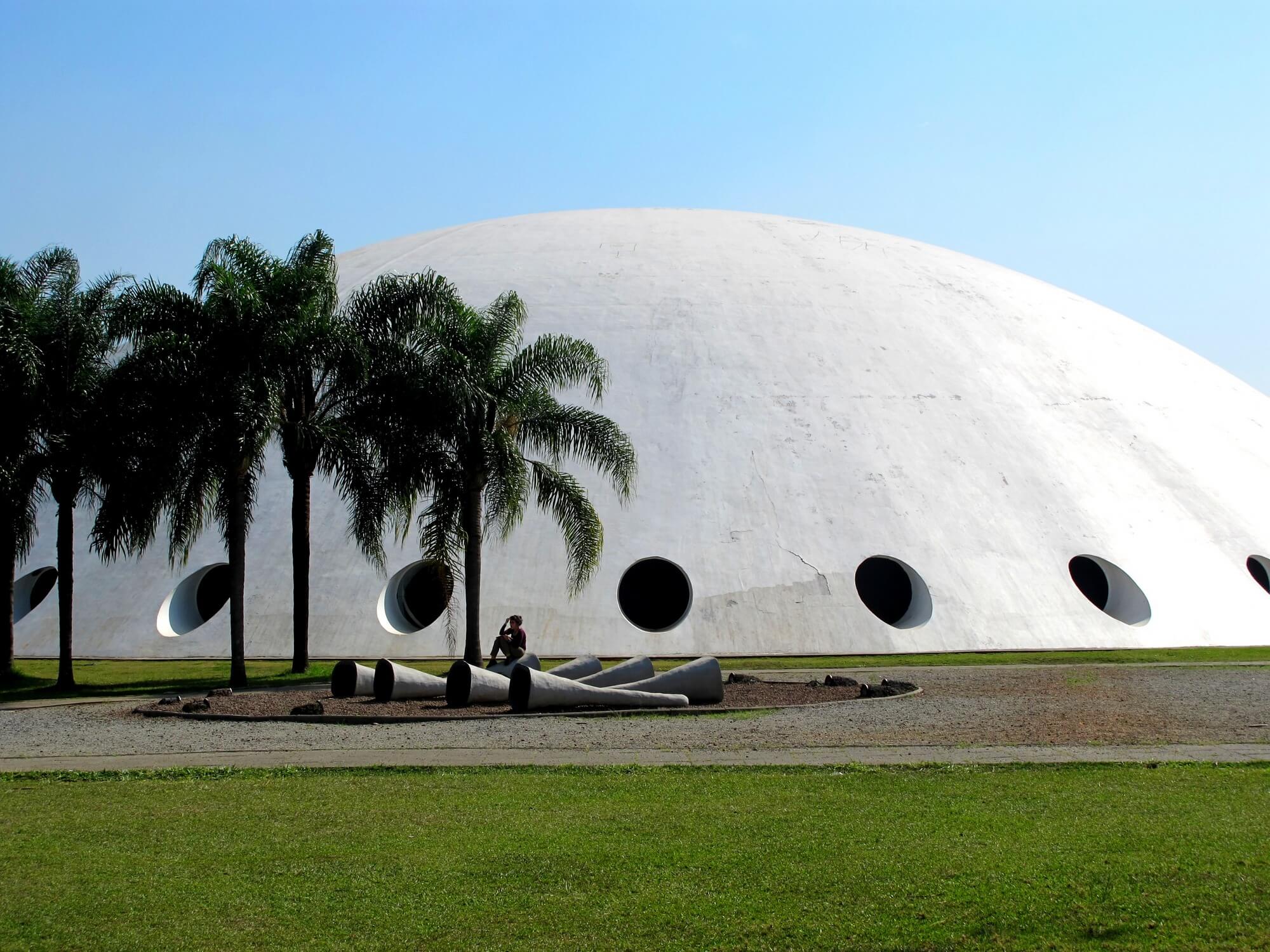 If you want to see Ibirapuera from above, visit the rooftop of MAC USP, a museum very close by. Along with many amazing exhibitions (for free), you can also go up to the panoramic open air roof, which is just incredible!
If you like nature, and are up for a bit of an adventure, take a bus from Lapa station to the Pico do Jaraguá. It is a climbable mountain within the city – around a 45 minute bus ride – inside a national park. You can even see monkeys, and the view of the city is just incredible!
As with all big cities, there is no one way to get to know local life, as there are so many different types of locals, but I do think if you eat like a Brazilian, you will start to feel more Brazilian! Fruit, veg, meat and fish (and sometimes cheese) is often bought from a street market (feira), which is cost-effective and very fresh! These happen in most neighbourhoods once or twice per week.
French bread from the bakery is also important, tiny sweet coffees are universally offered, lots of conversation happens and lots of time is taken!  Brazilians classically do not speak much English, so if you can learn some Portuguese, do it, and you will be really well received.  They may look at you with a confused look on their faces when you get something wrong, but they will quickly correct you and no judgements are made.
Get involved in these things and you will surely start to feel Brazilian!
On what's next:
I think I will leave in around a year's time.  I love Brazil and it will always be a huge part of my life (particularly as my partner is Brazilian), but I think after around a year, I will be ready to experience life in another country and see how they compare.  I am excited about future homes and countries, whilst still feeling that I've created one here, and that I also (most importantly) have a big nest of family and friends in the UK for whenever I can go back there, to visit or to live!
Thanks, Millie! And you…Have you been to Brazil? Have you taught English abroad? What was your experience like?
More about Brazil:
A Brazil Beach Vacation on the Costa Verde