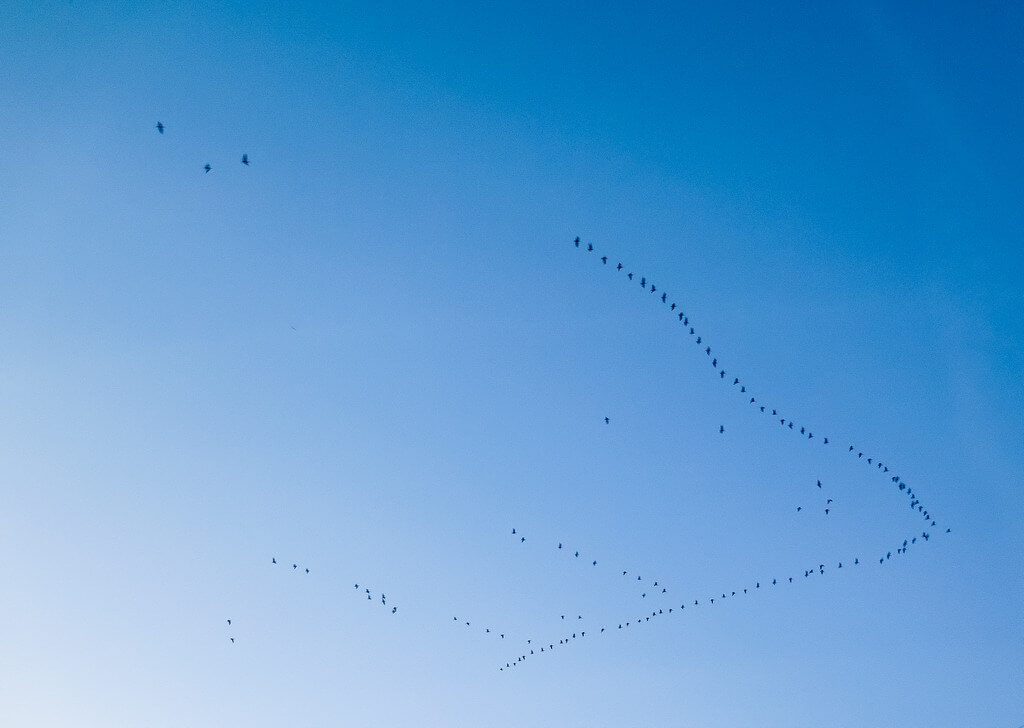 Happy Thanksgiving weekend! I hope you're enjoying some time with family and friends. We had a very low-key Thanksgiving at my mom's house in Lodi followed by sandhill crane viewing at sunset at the Isenberg Crane Reserve.
We had a vegetarian meal of minestrone; a "bruschetta bar" with red pepper & goat cheese spread, roasted eggplant salad, white bean puree with swiss chard and caramelized onions; a version of this fall salad with honeycrisp apples, goat cheese, and fennel;  and this pumpkin pie (extra zing thanks to Chinese 5 spice). It was a great meal, but I wonder how we can start adding more traditional Thanksgiving food into our no-meat menu. I'm considering making everything but the turkey next year and adding a tart as the main course. If you have tips for a vegetarian Thanksgiving menu, I'd love to hear about it.
I have to admit that we did a bit of Black Friday shopping for some things we've been waiting to buy. Now it's time to browse antiques, visit friends, relax with our boys at home, and test out my new drone (my birthday gift). There's so much to be thankful for, and despite the tone that's been in the air the past several months/weeks/days, I can't help but feel hopeful. In years past, I've used this time of year to spread the word about ways we can do good, so look for more on that coming soon. In the meantime, here are some fun links for your weekend reading. xo
Looking forward to seeing this new movie with Casey Affleck
I love the quirky, creative style in this "cabin apartment"
The Arno River: a year in photos
The importance of one hour of focused work per day
How to easily decorate a cute, very Christmasy holiday table
11 non-thing things you can give this season
Do you still have a wall clock? This one is so cool that I'd have it just for looks.
And a few favorite sales:
The best Black Friday travel deals
25% off at Madewell (I love this crossbody bag!)
30% off at West Elm (these shelves!)
40% off (wow!) at J.Crew (How cute is this shirt?)