Living in California over the past 14 years, I've noticed a lot of changes. One of the biggest changes, however, has been the profusion of new vineyards. Driving on I-5, the interstate that passes right by my house as it runs the length of California, I notice more and more vineyards along the highway. Here in Sacramento, there are even "urban" vineyards dotting the suburbs.
I love wine, and the wines of California in particular, yet sometimes I can't help but wonder how all this growth in California's wine industry affects the environment. Energy and (especially) water consumption are hot topics here, so every time I see a new vineyard or winery, I'm reminded of this industry's significant demand on our resources. I wonder how much water is being used to cultivate those grapes, or how much energy it takes to power the production of our wine, concerns that have only increased in the past years of severe drought.
Like many, I care about climate change and the world that we leave behind for future generations, so I have made an effort to embrace small steps toward sustainability in my home life. I drive an electric hybrid car, we've been composting with worms for more than a decade, we buy only local, organic produce, eat very little meat, and use water and energy with care. Ultimately, this respect for the environment spilled over into my love of wine.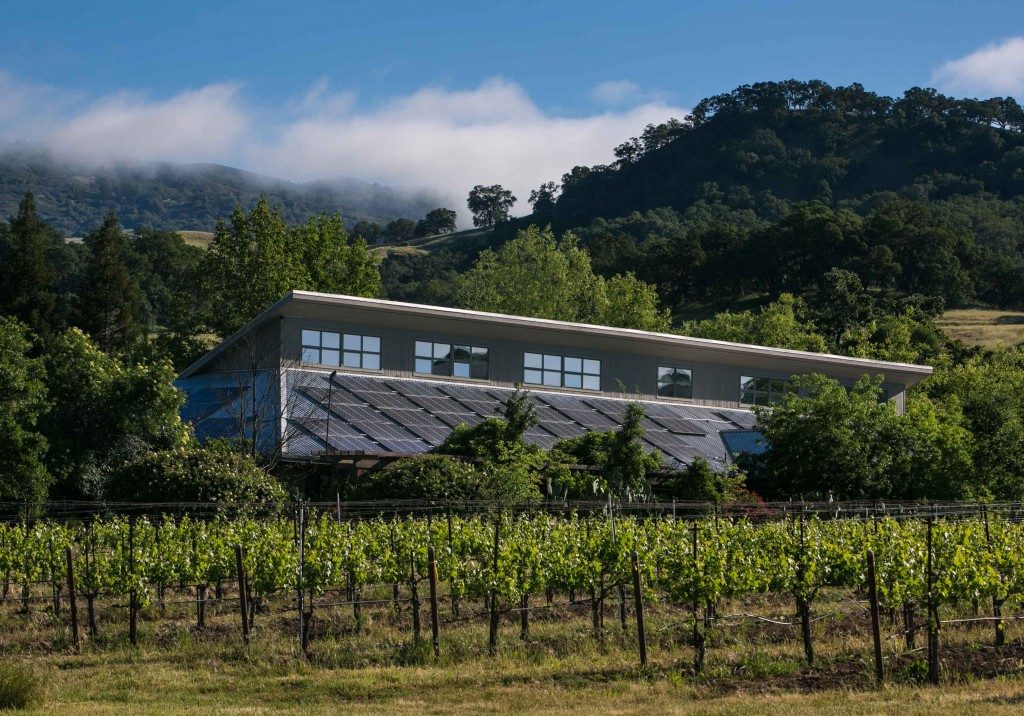 Sustainable winemaking:
Sustainable winemaking can take many forms, from the way grape growers farm their vineyards to winery design and energy consumption. I've learned about sustainable wine programs and visited plenty of wineries that use biodynamic, organic or sustainable practices, but I've still wondered if it was enough, which is why I was eager to learn more about the remarkable work going on at Fetzer Vineyards. I knew that the wine industry offers a unique set of challenges to sustainability, namely significant power and water needs.
Fetzer Vineyards stands out in the U.S. wine industry because it has put sustainability at the very forefront of its vision. Today practicing "regenerative winemaking," Fetzer Vineyards focuses on crafting wines while giving back to the earth instead of depleting its resources. Though this may sound like a recent trend in agricultural food and wine production, Fetzer Vineyards has taken an earth-first approach to winemaking since Barney Fetzer founded the winery in 1968. His philosophy was simple: what's best for the earth is best for the grapes, and better grapes make better wine.

The legacy of earth-friendly winemaking continues today with Josh Prigge. The company hired Josh as Director of Regenerative Development in 2014 with the goal of going beyond what it had done before to tap into still more ways winemaking can have a positive impact on the environment. Since then, Fetzer Vineyards has taken the lead in sustainable winemaking and become the largest winery in the world to be B Corp-certified – no small feat considering that B Corp standards are considered among the highest for social and environmental responsibility in business.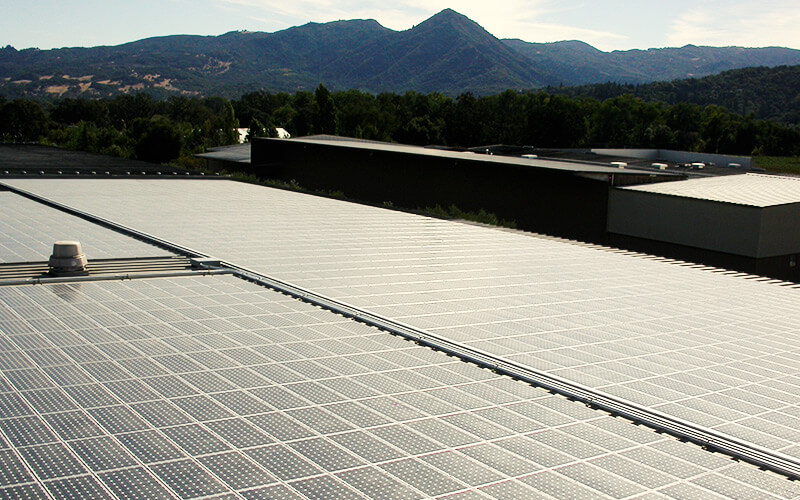 What are some of Fetzer Vineyards other key milestones?
1st U.S. wine company to operate on 100% renewable energy – 1999
1st winery to publicly report and verify greenhouse gas emissions with The Climate Registry – 2005
1st recipient of Governor's Enhanced Environmental and Economic Leadership Award – 2008
1st winery certified Zero Waste by the U.S. Zero Waste Business Council – 2014
Only U.S. winery invited to present at the United Nations' Paris Climate Talks – 2015
1st U.S. winery certified CarbonNeutral® by Natural Capital Partners – 2016
All these milestones in sustainability are not enough for forward-thinking Fetzer Vineyards. Their next goal is big: to be net positive by 2030. What is "net positive," you ask? Josh explains, "The Net Positive Project is a movement that seeks to offer practical solutions for a new way of doing business that puts back more into society, the environment and the global economy than it takes out." To me, the company's leadership in sustainability demonstrates what business can be—a lightning rod to better communities and our planet. As Josh puts it, "I firmly believe that business has a higher social purpose beyond just profit. Ultimately, transforming our future requires not just small, incremental steps toward sustainability, but rather a big, unifying vision and framework to guide businesses in becoming positive contributors to environmental and community regeneration on a global scale."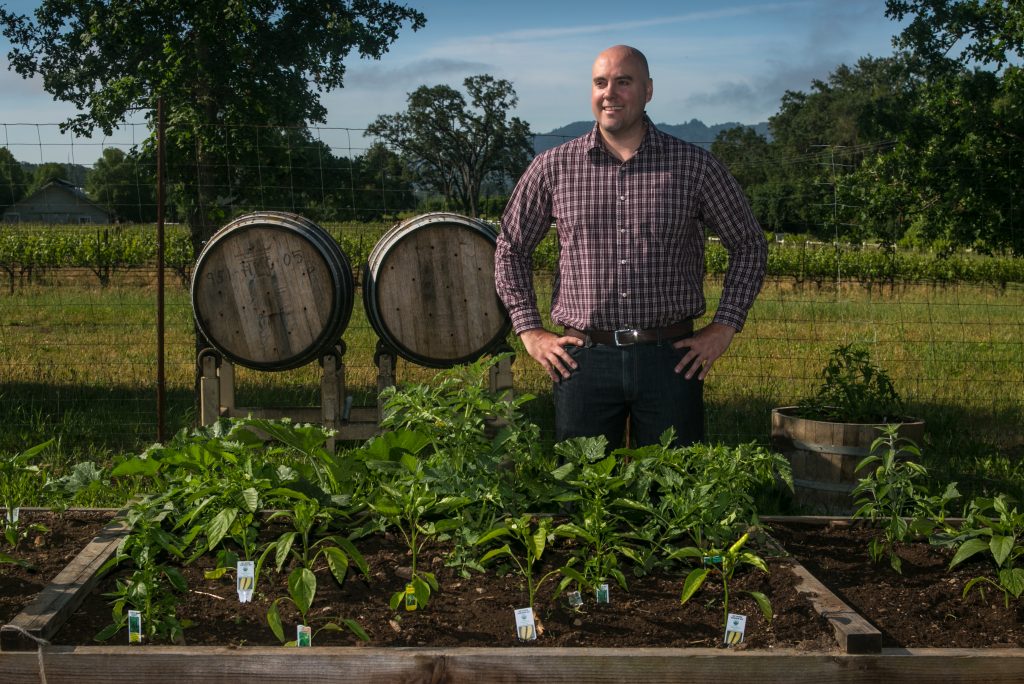 As businesses consider their role in today's world, the goals and achievements of Fetzer Vineyards are examples of how hard work and innovation, together with good intention for the earth, combine to result in success for both business and the environment.
The wines: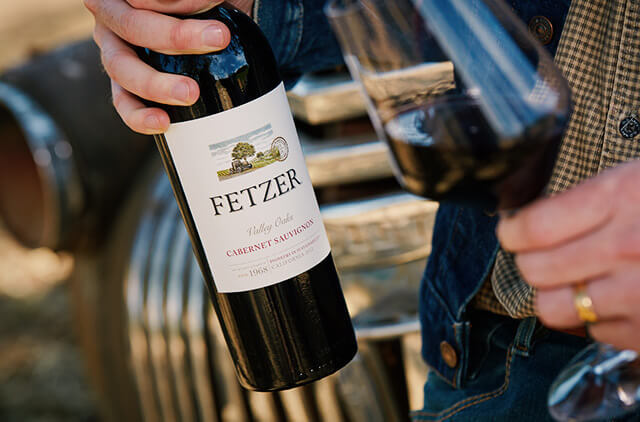 We're lucky in California to have such a wealth of great wines, but picking one can be hard when the sheer number of options is so overwhelming. Fetzer wines are not only a good ethical choice, but also an economic one for their excellent value (most are just around $10 a bottle). These are my favorites:
Fetzer 2015 Echo Ridge Sauvignon Blanc:
This refreshing wine has plenty of apple and peach flavors, and with a hint of sweetness, it's a great choice for a pre-dinner wine or with hors d'oeuvres.
Fetzer 2014 Monterey County Riesling:
This Riesling is a delicate, easy-drinking wine with a touch of sweetness. Crisp acidity balances the wine, leaving it with a smooth finish. Lovely aromas of dried fruit and flowers lead to peach, pineapple and pear.
Fetzer 2014 Shaly Loam Monterey County Gewürztraminer:
I'm not normally a sweet white fan, so I was pleasantly surprised with this dynamic Gewürztraminer. Tropical flavors are balanced by acidity, and with a bit of pop on the palate, this wine is a fun choice when you're looking for a white wine with some character.
Fetzer 2015 Valley Oaks Cabernet Sauvignon:
A nice Cabernet for the price, this wine delivers without overwhelming. Rich dark fruits and spice play in this surprisingly complex wine, but its medium body and structure make it a sure crowd-pleaser. I'd like to try this wine again after it's had time to develop in the bottle.
Fetzer 2014 Eagle Peak Merlot:
My favorite of the Fetzer wines that I tried, this Merlot is layered yet approachable, a good choice to pair with food or to drink on its own. This balanced wine has plenty of bright cherry and blackberry flavors plus a layer of toasty oak.
Note: Fetzer Vineyards is not open to the public, but their wines are readily available at supermarkets and wine stores.
What innovations in sustainability have you seen in business lately?  
Photos courtesy Fetzer Vineyards
Disclosure: This post was sponsored by Fetzer Vineyards, but all opinions (and enthusiasm for sustainability!) are my own.