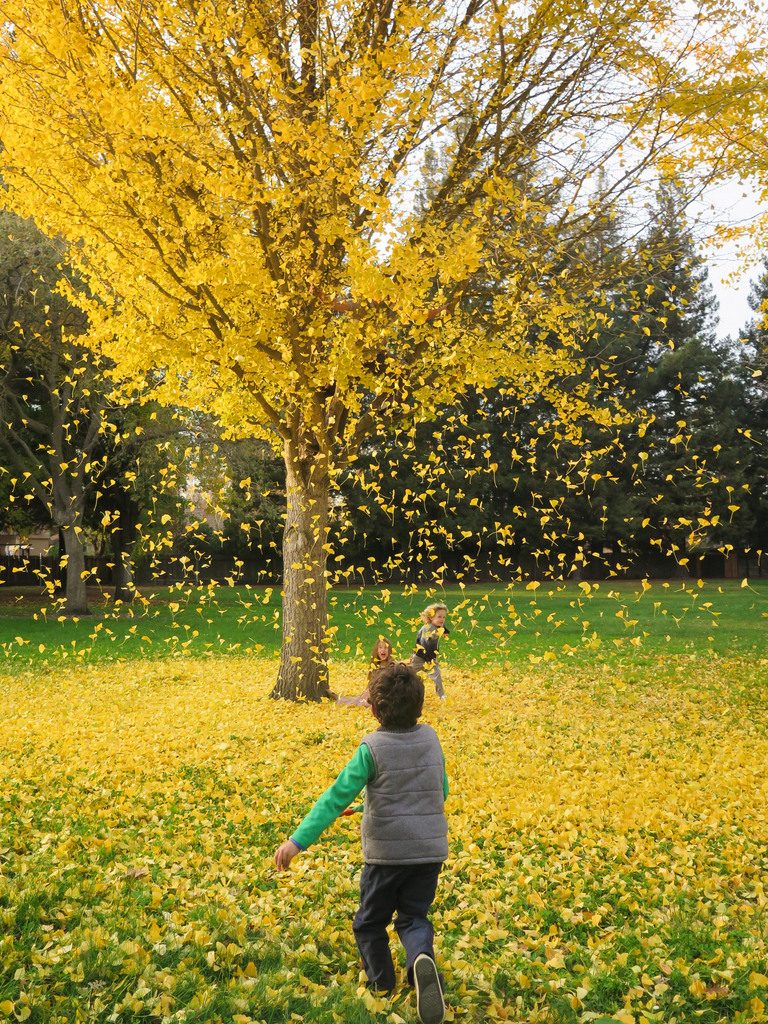 Last Sunday our friend Joanna and her husband and adorable kids met us at the park at the end of our street for some play under the ginkgo trees. Joanna is an artist and makes designs with these leaves every year at various places around Sacramento. What a joyful afternoon it was.
This weekend I'm headed to Northstar at Lake Tahoe, my first time there. It was supposed to be my first time skiing (unless you count the brief lesson I had when I was 11), but the rain has forced a change of plans. Nevertheless, we're excited to have our first winter visit to Tahoe this season! Any fun plans this weekend? Is it snowing where you are? Here are my links for your weekend browsing:
NPR's picks for the 10 best books of the year
The New York Times' picks for best movies of the year
This dark chocolate sea salt tart looks a-ma-zing!
A sweet book for children–a good holiday gift for little ones
How these 11 cities are fighting climate change
Do you make Christmas cookies? Here are 78 favorite recipes.
50 best places to travel in 2017
Worth a read: why the U.S. is not in grave danger (I always appreciate Pinker's smart, fact-based perspective)
A nice approach when you tell your kids the truth about Santa (Noah is 9 and is still a believer!)
Up to 40% at J. Crew this weekend (loving the fit of these pants!)