Where is the intersection of passion and work? As you'll see in this next post in the series "What's It Really Like to Live in .. ?", yoga instructor Shari has found that sweet spot. Today she shares how she not only moved abroad but also started her own business doing what she loves. You can find her at her blog, Facebook, and Instagram.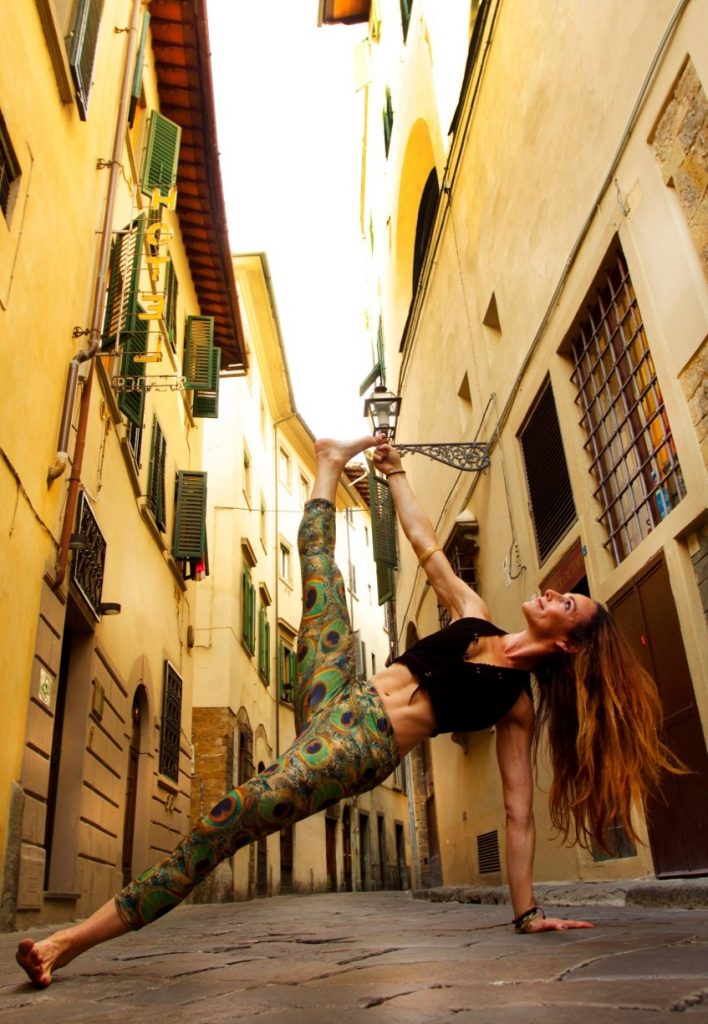 I live in the Oltrarno section of Florence. I chose this area so I could reside amongst the local Italians. I have the most amazing neighbor that lives below me. He is in his late 70's and we share stories and glasses of wine.
Making a new life in Europe means that I do numerous things.I teach yoga to wonderful clients a few times per week (I converted my large front room into a mini studio). And, I also work with various clients on writing and social media projects. This was my background for many years in San Francisco, and I absolutely love creating brands and assisting clients with marketing strategy.
I started my own yoga retreat and wellness business, SOLE YOGA HOLIDAYS, 3 years ago and I organize, plan and teach at every retreat. Currently my locations include Zanzibar, Morocco, Lisbon, Israel and here in my beloved Italy in Florence, Positano, Sicily, Sardinia, and Santorini!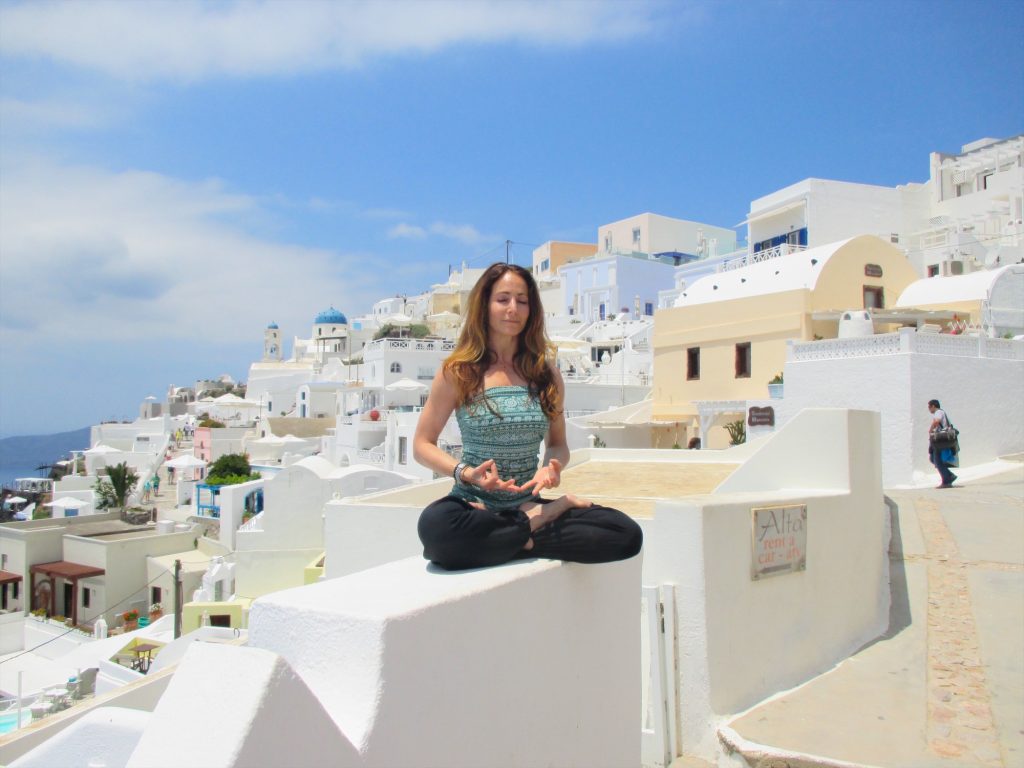 On the reasons to move to Italy:
I moved here in the fall of 2010. I think just like so many others, it was love at first sight during a semester in Florence while in college. I knew somehow I would return one day. And then, I knew it was 'now or never' and now won!
On first impressions of life in Florence:
When I first moved here, I wanted to see and do everything and go out every evening! I wanted to immerse myself in the local culture and meet new people. I moved here not knowing a soul. So, I needed to be very social, which was a bit out of my regular routine.
Although I do not go out every night as I have settled into 'real life,' my impression of Florence hasn't changed one drop! I still walk around every day in awe. I am still in love with the buildings, the art, the language, the sound of the espresso machine creating hot milk for cappuccini, it is still like day one for me.
On starting your own business doing what you love:
I started SOLE YOGA HOLIDAYS to combine my love of yoga and travel. I created my retreats in the way that I would like to experience a yoga retreat! No yoga before 8am! Alcohol and desserts are always on every retreat. And we have FUN. We dance to 80's music. We explore and laugh like kids in summer camp.
I leave the serious yoga retreats to the experts. And I have nothing but admiration for these wonderful and dedicated practitioners. But, I am just not there. And authenticity and integrity are so essential to me.
On overcoming cultural differences:
Saturdays and Sundays are reserved for family and large meals. This was not something I had growing up. Also, when you are single or not dating someone seriously, you are not invited to these family meals. But, I think this is so important and I respect this tradition immensely.
Other differences include small blunders in regards to food and wine. For example, I was making my coffee wrong and I accidentally put cheese on a dish with seafood. Big mistake! But, friends were kind enough to point these out so I would save myself from future embarrassment.
Tips for making friends in another country:
I initially made friends with other Americans as well as Italians at the yoga studio where I was teaching. Somehow yoga tends to bring like-minded people together! So, I recommend joining a gym, studio or other place of interest. My closest friend was at one stage my language tutor and he then introduced me to his group of Florentine friends. I also have several close friends from other nations that are residents of Florence. I love learning from all of these other wonderful cultures.
What the "the daily grind" looks like in Florence:
I work from home for my marketing and writing projects (I am too distracted at a coffee shop), but I love grabbing a cappuccino at one of my favorite local spots. If I have time I sit and enjoy my breakfast.
If I need to head to the market, I will do my shopping early to avoid the late-afternoon rush. Then, I saunter home to work.
A few times per week I teach yoga at my home and occasionally I have private lessons and go to other's homes or hotels. 6-8 times per year, I have my week-long retreats that take me to exciting destinations!
On the best things about living in Italy: 
The language, the people, the art, the food! (I know rather typical, but it is true!)
On the challenges of living abroad:
The language. Not so much the 'words' but expressing myself. I tend to use humor and occasionally sarcasm, but it doesn't always translate well. I sometimes have to go around in circles if I can't think of the proper translation. But, my good Italian friends understand and do try to help when they see me struggle.
Also, basic home repairs or issues. Back in San Francisco, a call to the management would fix it in a day. But, I have had to call myself to fix the heat or the washing machine. Also, the initial paperwork to getting my residency and doing my taxes here! It is not for the faint of heart.
Quirky things about living in Florence:
-Sweets, like chocolate cake, are totally acceptable for breakfast
-Florence is so close via train or bus to so many amazing towns. You can take an unlimited amount of exciting day trips.
-Florentines have the same friends since they were in kindergarten. They still vacation together and socialize in the same groups. I don't think I can recall anyone that I went to kindergarten with!
-It's ok to wear the same outfit numerous times in a row! If you have well-made, beautiful Italian clothes, why not repeat?
-When spring arrives, it seems as though red, yellow, purple and green pants suddenly appear on every man. The candy-colored pants then go into hibernation when it becomes chilly again!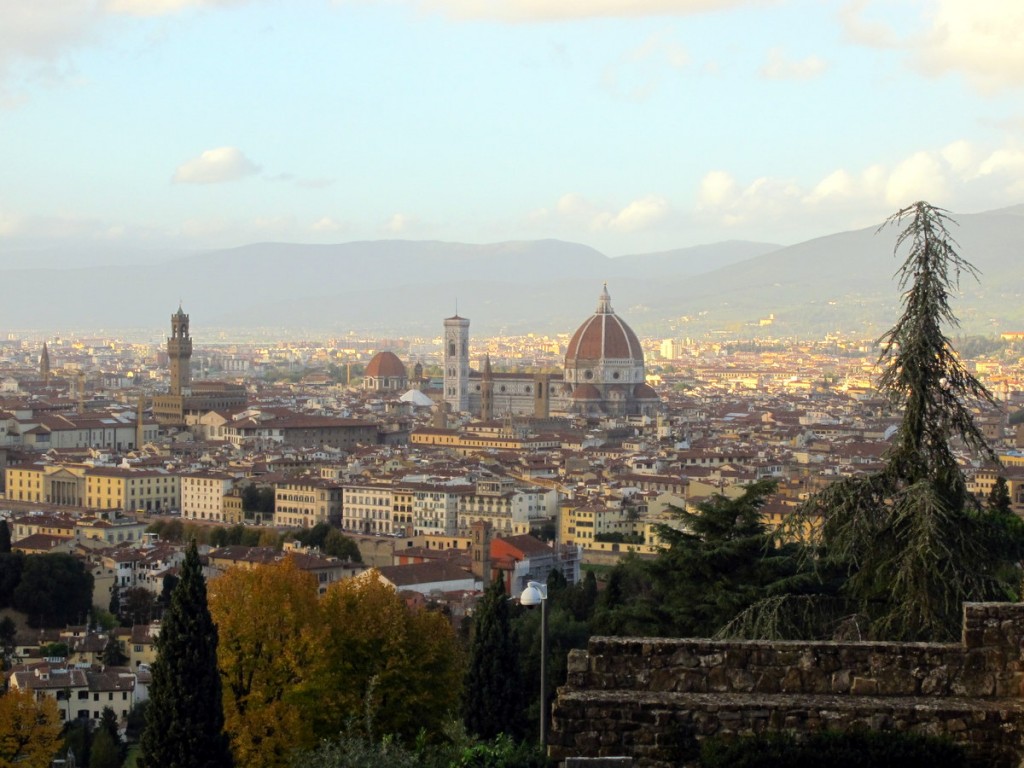 What aspects of life in Italy do you wish Americans would adopt? Why?
More family time on the weekends. Although my family was together during the week, on the weekends we all scattered to do our own activities. However, this is more personal. I do believe there are plenty of American families that spend time together on the weekends.
I also like long, leisurely meals. Culturally, Americans tend to rush through lunch and dinner, only to get back to work or TV. It would be nice to have a longer meal with laughter and conversation! The work and TV will always be there.
Shari's tips for visiting Florence:
I think the most important thing is to do research before traveling to Florence. For example, understand when the museums are open and when to go. What time of year is best and know what the crowds and weather are like. Keep in mind shops, banks, etc tend to close midday. People become disappointed if they have an unrealistic idea of Florence. But, if you are prepared you will have an incredible time!
I still rely and send my friends and clients to Girl in Florence, Lost in Florence and Curious Appetite. Not only are all these women my friends, but they also have great taste! They are constantly updating and refining their lists of where to go, eat, what to do and where to stay. It is a one-stop shop for visitors!
On what's next:
I can't imagine living anywhere else. Florence is my home, my heart!
Thank you, Shari! Now to save money to join one of her retreats!
Photo credits: Top photo: Robert Sturman, others: Shari