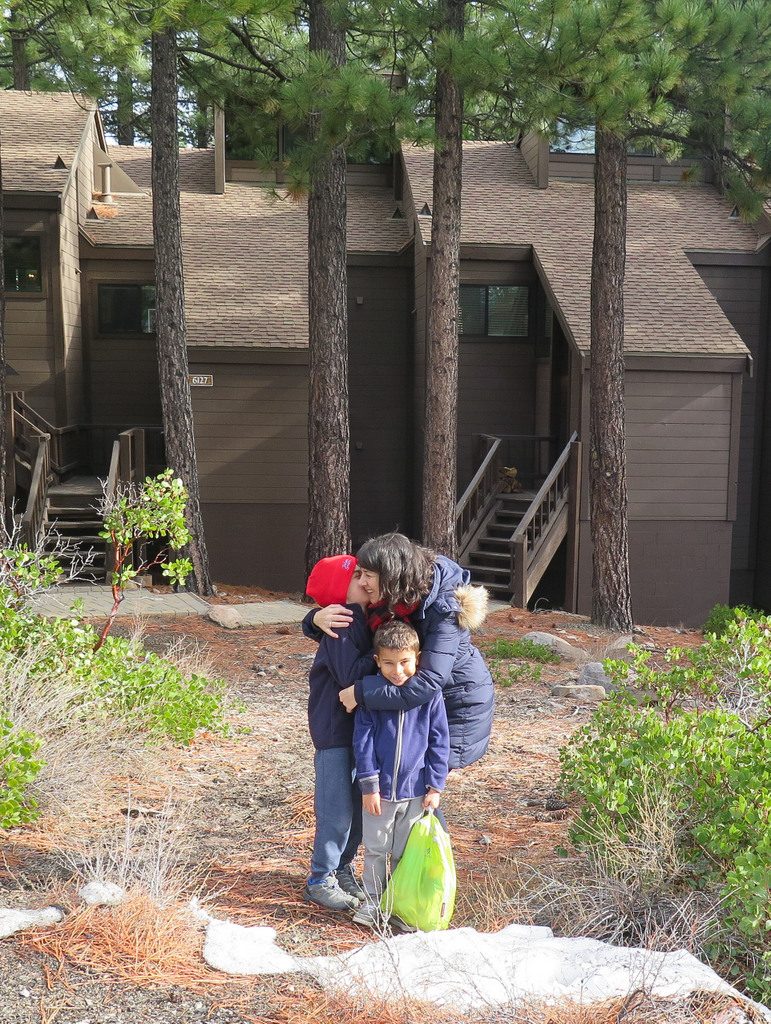 This time of year always leaves me feeling nostalgic. It's not just the holiday traditions; it's also that the end of the semester means I say goodbye to about 90 students from all over the world. I'll see most of them next semester, but I'll miss their big smiles, their jokes, and their enthusiasm for just about everything, especially English and living in the U.S.
This semester I had a few students from Syria (including two quiet, sweet, well educated women who were the top students in the two classes). Like many of you, I've been heartbroken by the stories from Syria. I've included some ways to help below.
And a bit about that photo above before moving on to this week's links. In my role as an ambassador for Northstar this season, we went to Tahoe last weekend for meetings and ski lessons, but it was pouring rain and so windy all day on Saturday (i.e. no skiing!). The unexpected weather forced us to stay indoors most of the weekend, and it ended up being a really fun, relaxing staycation of sorts–just what we needed to rejuvenate and reconnect during what is the busiest time of the year for us.
This weekend we'll be preparing for our trip to Brazil and celebrating the holidays with family and friends–a potluck with families from my kids' school, yule log baking with my mom, and early Christmas with family. I'd love to know how you're spending the holidays this year.
We do a lot of charity gifts in my family. This guide makes it easy to choose which charity to give to.
7 things we can do now after the catastrophe in Aleppo (the IRC is active in my community–a wonderful organization!)
Marriage advice from 1500 couples who are happily married 10+ years
The National Geographic Photographer of the Year awards and entries
More best books of the year: this time, Amazon's editors' lists of 100 best books of 2016
Amazing views from a visit to Pompeii
14 fun coffee table books (holiday gifts?)
Love this guide to Cinque Terre by my friend Alexandra on Travel & Leisure!
An inspiring use of color, fabric, and print in this dreamy Paris apartment
7 tools for managing social media
I prefer to use a crossbody bag when I travel and love the shape of this new purse.
This is sponsored content written by me on behalf of Northstar California. The opinions, text, and photos are all mine.