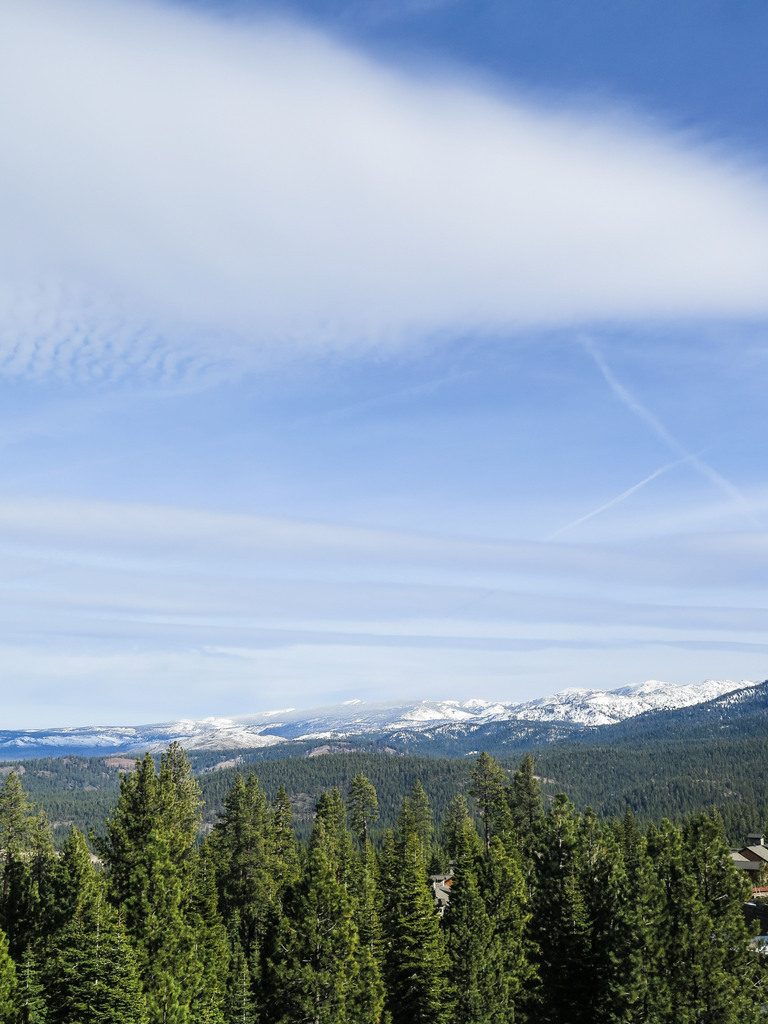 It's no secret that we love Lake Tahoe. We make a point to visit in all seasons to enjoy all that the nature offers. But the only thing that's been missing is the full winter sports experience. The thing is, we don't ski, but we should because Tahoe is a skier's paradise. I was thrilled to join the team at Northstar as an ambassador this season–I figure it's never too late to try something new, and it's definitely the right time for my kids to give winter sports a try.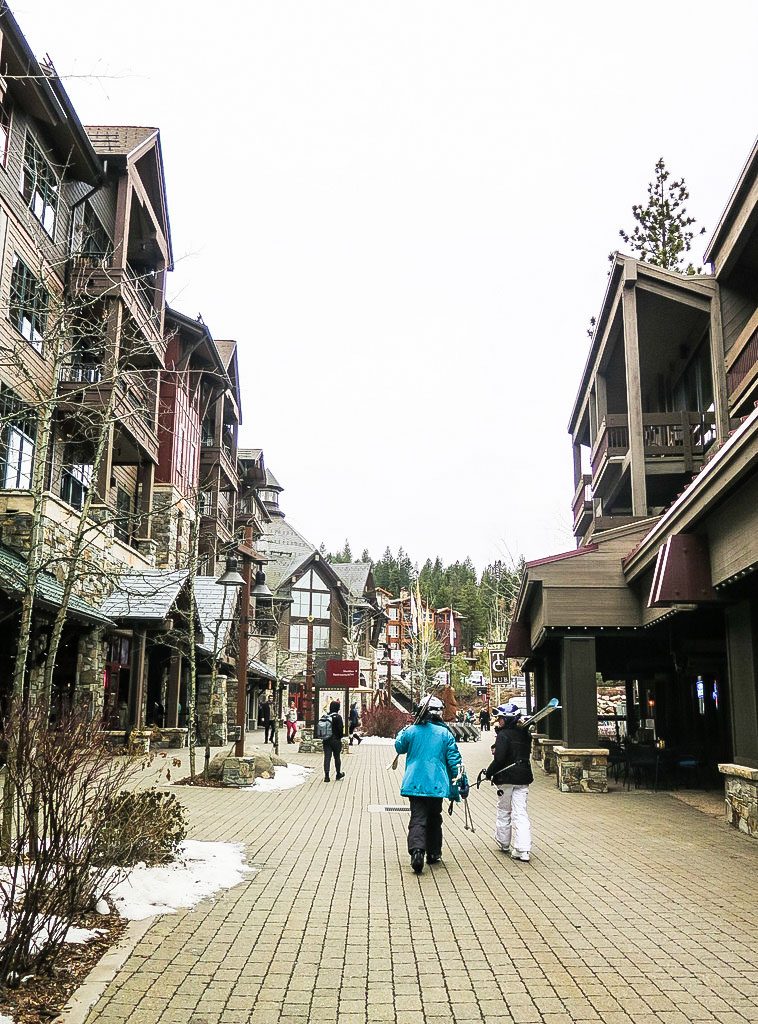 A recent weekend there was meant to be my introduction to skiing, but the weather had other plans (I'll be up there early in 2017 for ski lessons instead). Still, it was a perfect introduction to the ski resort experience, and it afforded us just what we needed–time to relax as a family. Here's a peek at that stay, if you'd like to see: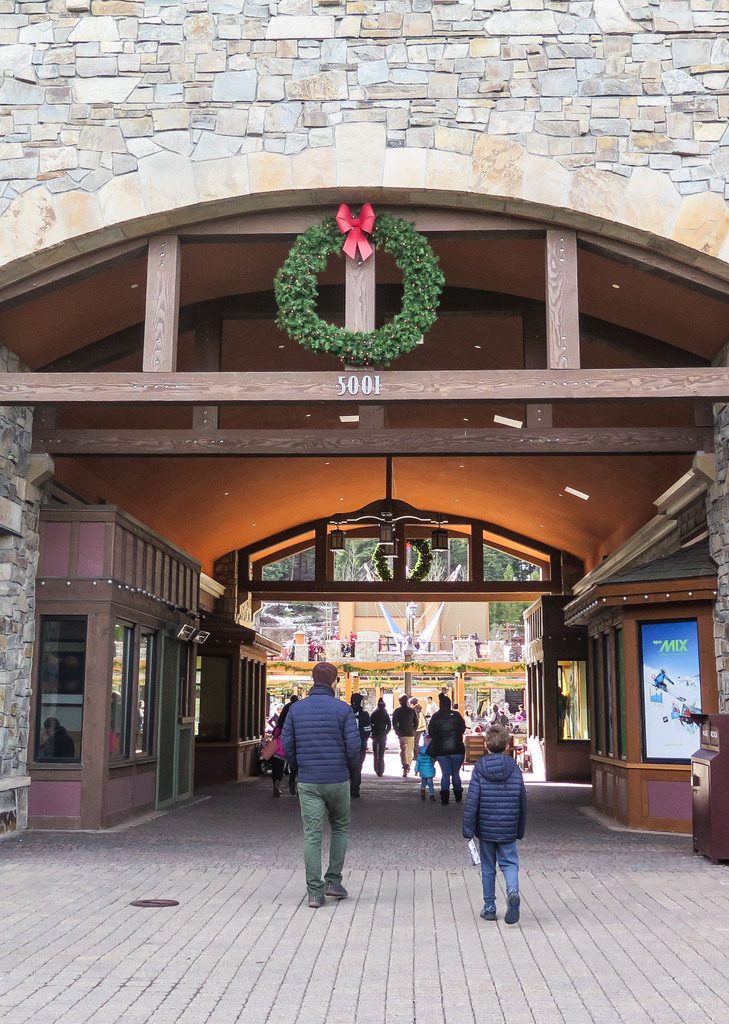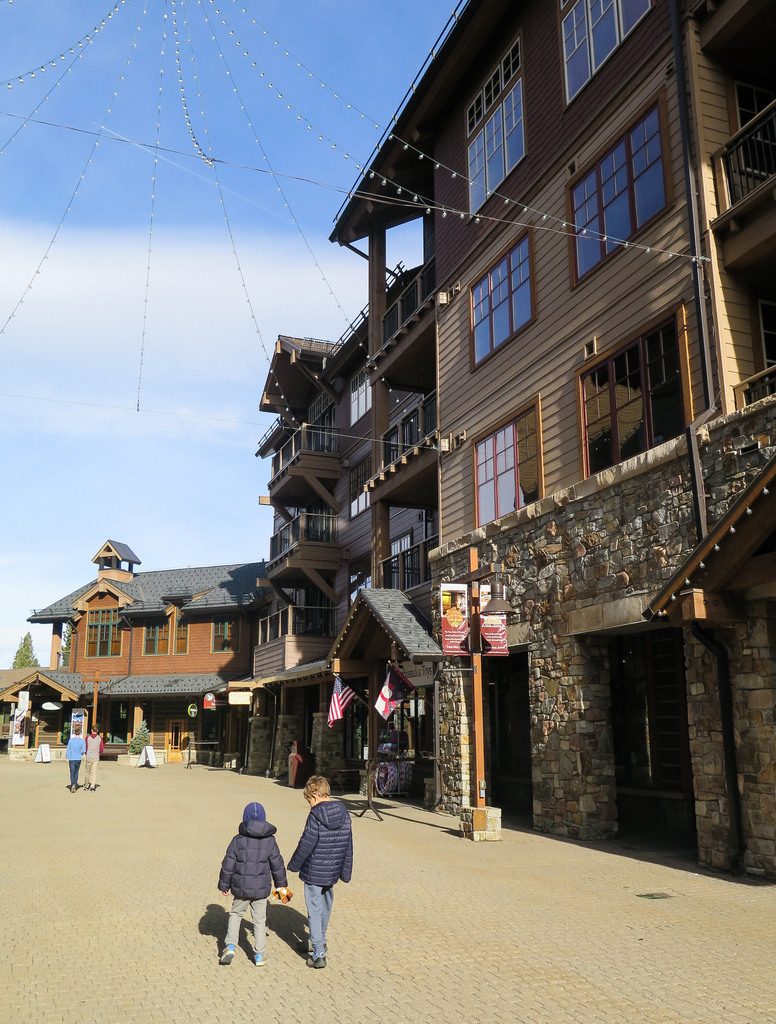 The drive up to Northstar was easy. We left on a Friday at 1:00 and arrived just over an hour and a half later to see Northstar decorated for the holidays. After checking into our condo, we explored the Village, made s'mores at the outdoor fire pits, and had an early kid-friendly dinner at Rubicon Pizza Co. Rodrigo took the kids back to the condo for bed, and I met the Northstar team for a late dinner of seasonal dishes at Tavern 6330′.
The next morning, we woke to pouring rain. With ski lessons canceled, we cuddled up by the fire, the kids stayed in their pjs and played before I left for lunch with the team at Manzanita, the beautiful restaurant at The Ritz. The hotel is reached by a gondola ride and sits on the mountain almost 1000 feet above the Village. Needless to say, lunch was delicious. Check out how beautiful my cauliflower soup was!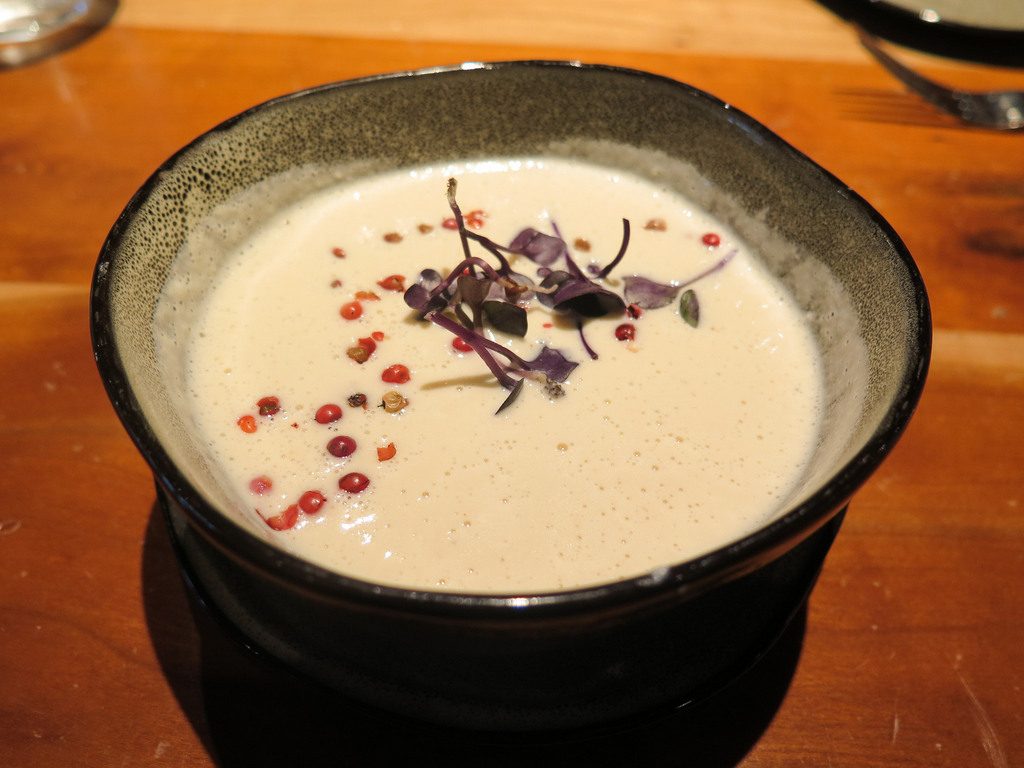 After a relaxing rest of the day, we were greeted by clear skies the next day.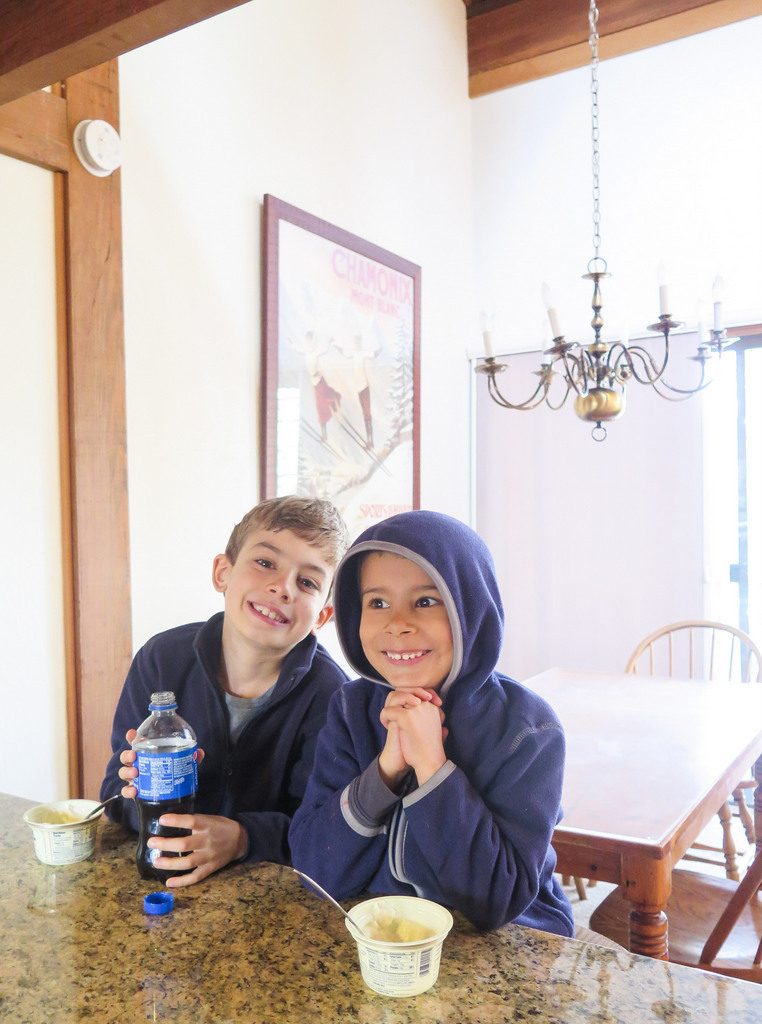 The kids loved the coziness of the condo so much and were sad to leave! If you'd like to stay at Northstar, the many condos located around the Village are a more affordable option.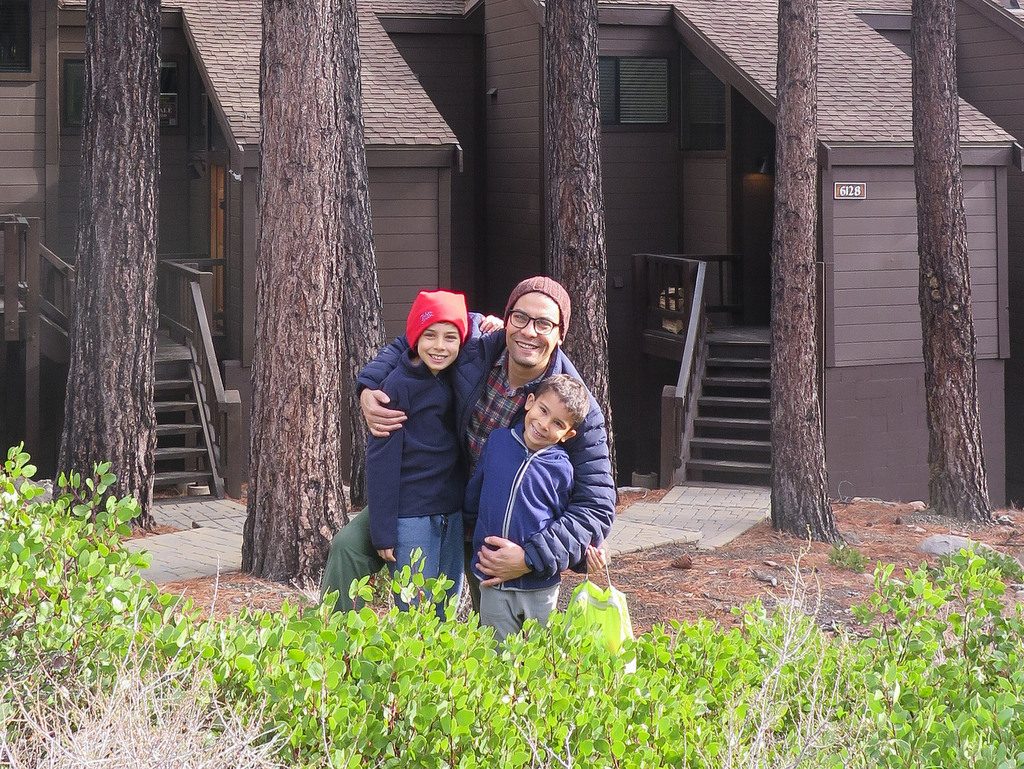 We started the morning by taking the free gondola up to the Ritz (because what kids don't love a gondola ride?) and admired the views from above the Village.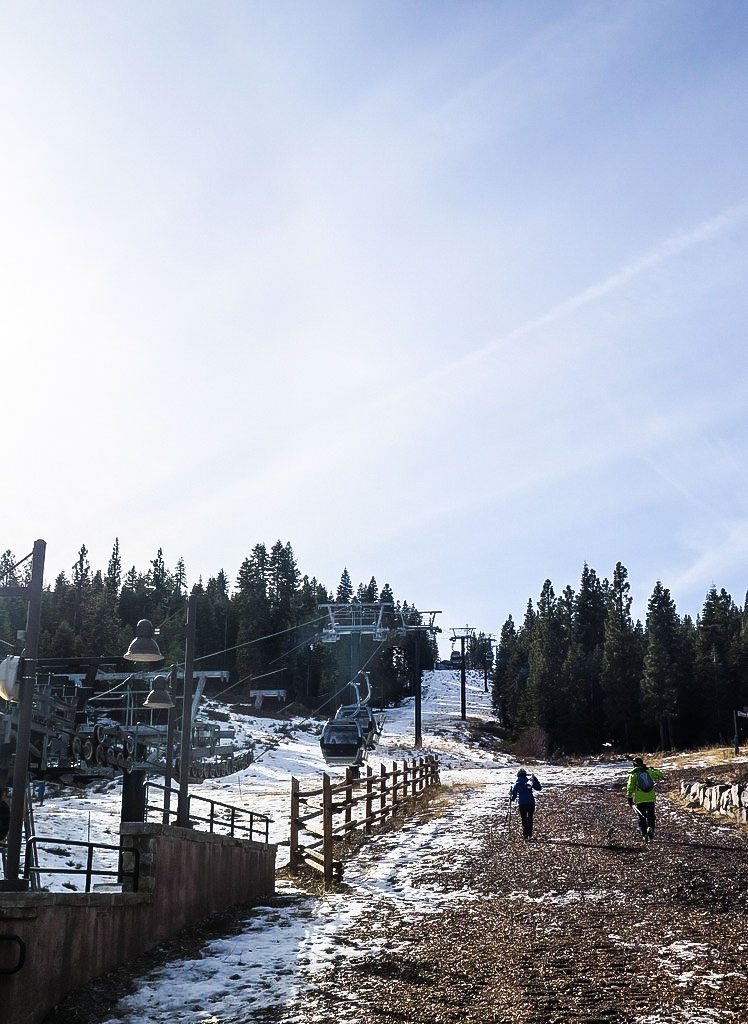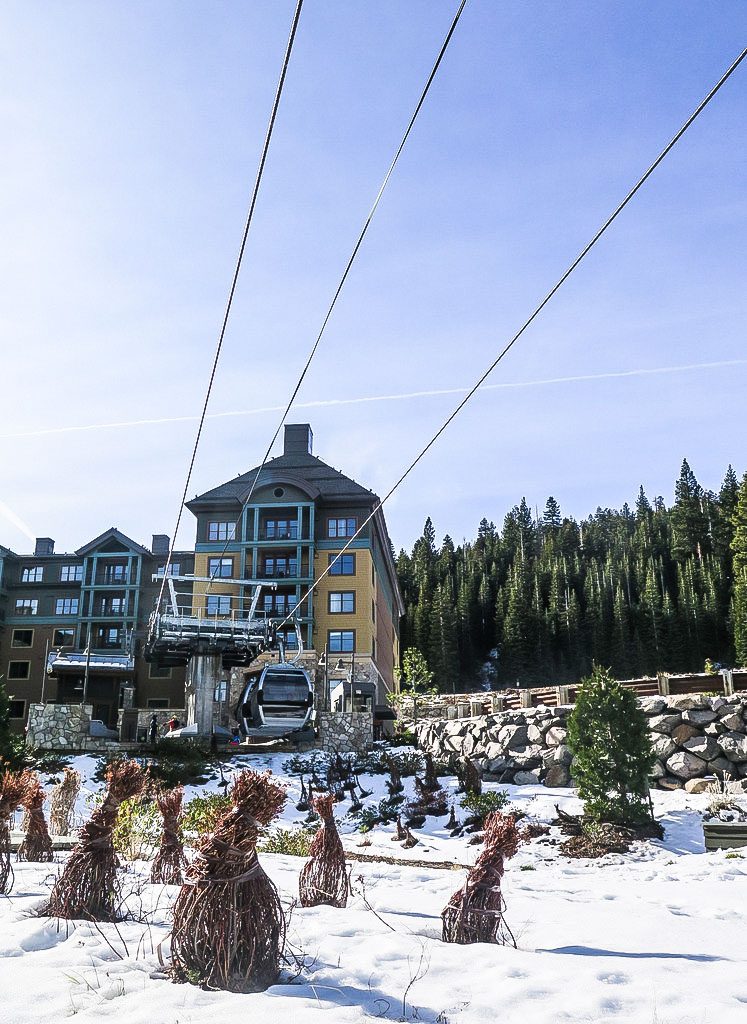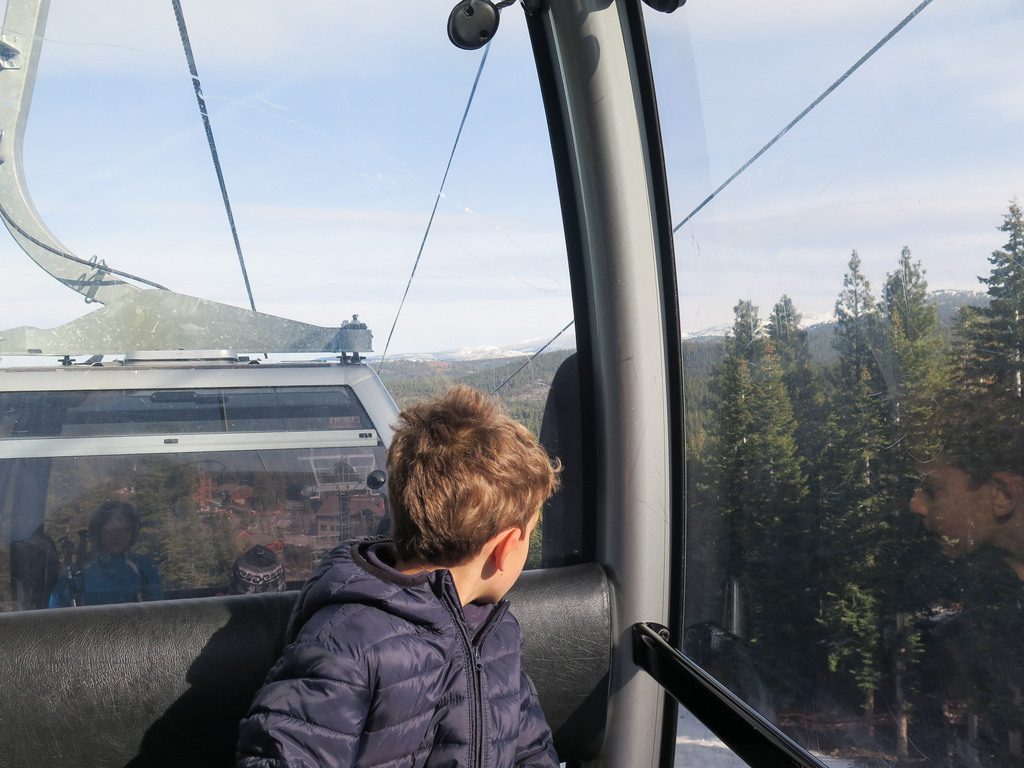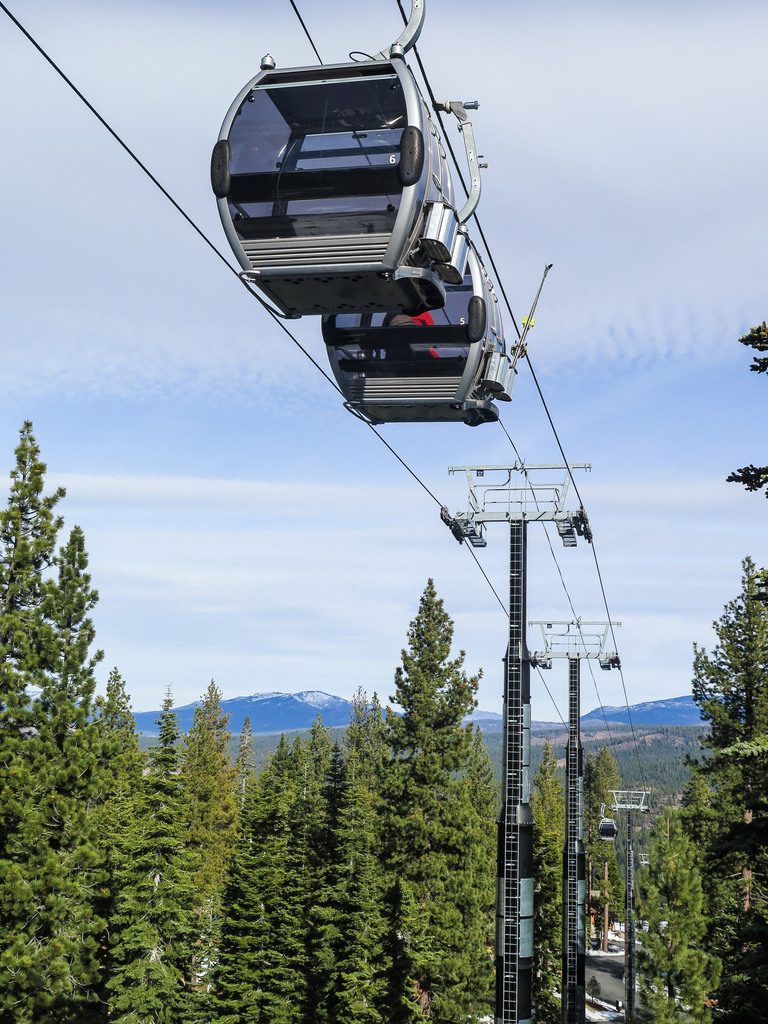 We decided to take advantage of the weather to explore the Village more before heading home. Among all the shops and cafes, our kids were especially interested in the toy store, ice skating rink, and live music.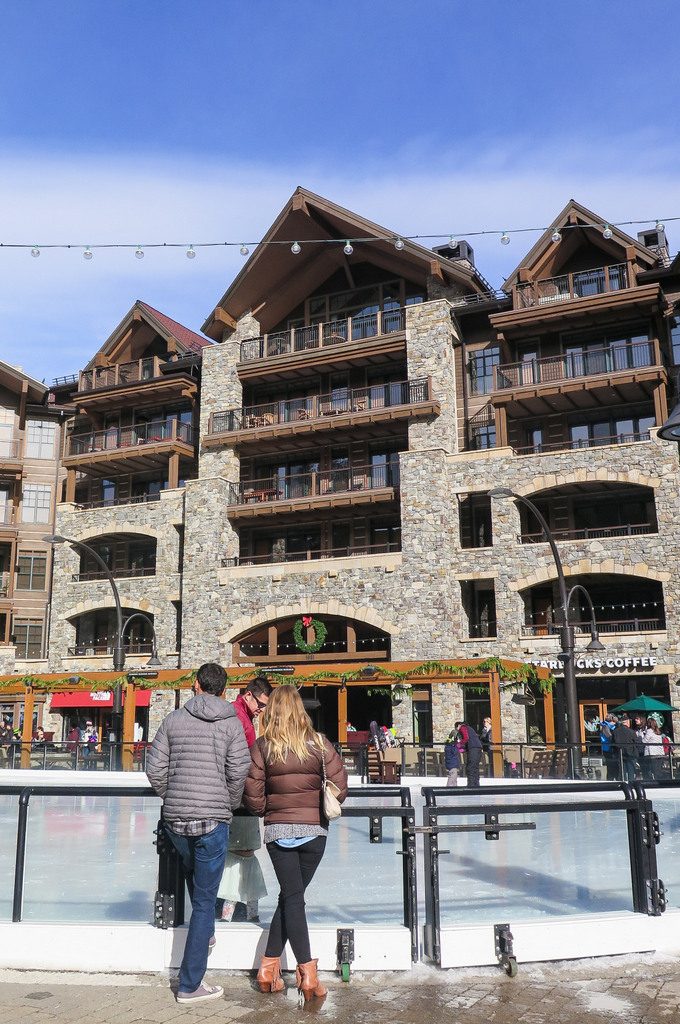 Until next time, Northstar! Have you been there? I'd love to hear your suggestions for what to do around Lake Tahoe in winter and for learning to ski.
This is sponsored content written by me on behalf of Northstar California. The opinions, text, and photos are all mine.