After a big trip at over the holiday season, things have been pretty quiet travel-wise around here. It's been raining so much that it's hard to make travel plans anyway. We're excited about spring (finally) coming, so we've been enjoying some home and garden projects instead. One such project was so easy that I thought I'd share it with you.
One thing you may not know about us is that we're a little obsessed with plants. Rodrigo has associate's degrees in horticulture and landscape design, so he loves plants and enjoys using them in a variety of ways both indoors and outdoors. One recent Friday he made this fun and easy wall hanging. I love it so much — I look at it every time I come downstairs. Here's how to make one, if you're interested:
Supplies:
A piece of driftwood
Epiphytes (see below)
A little bit of moss
A drill and a hook
First, find a good nursery where you can buy epiphytes. Epiphytes are plants that grow on trees. Orchids, bromeliads, and moss are the best known examples, but there are thousands of types of epiphytes. In the Sacramento area, you can find them at Green Acres nurseries. We chose a mix of colors, sizes, and textures.
You also need some moss and a good piece of driftwood, both of which you can collect in nature or buy at a nursery. Because it's going to go on the wall, consider the size and shape of the driftwood, and look for a piece that has a flat area that can be the point of contact with the wall.
Once you get your wood and plants home, spread out your plants on a towel and get the roots wet while you work on the rest of the project. If you want to wait, that's OK, too, but try to keep the plants moist once in a while in the meantime.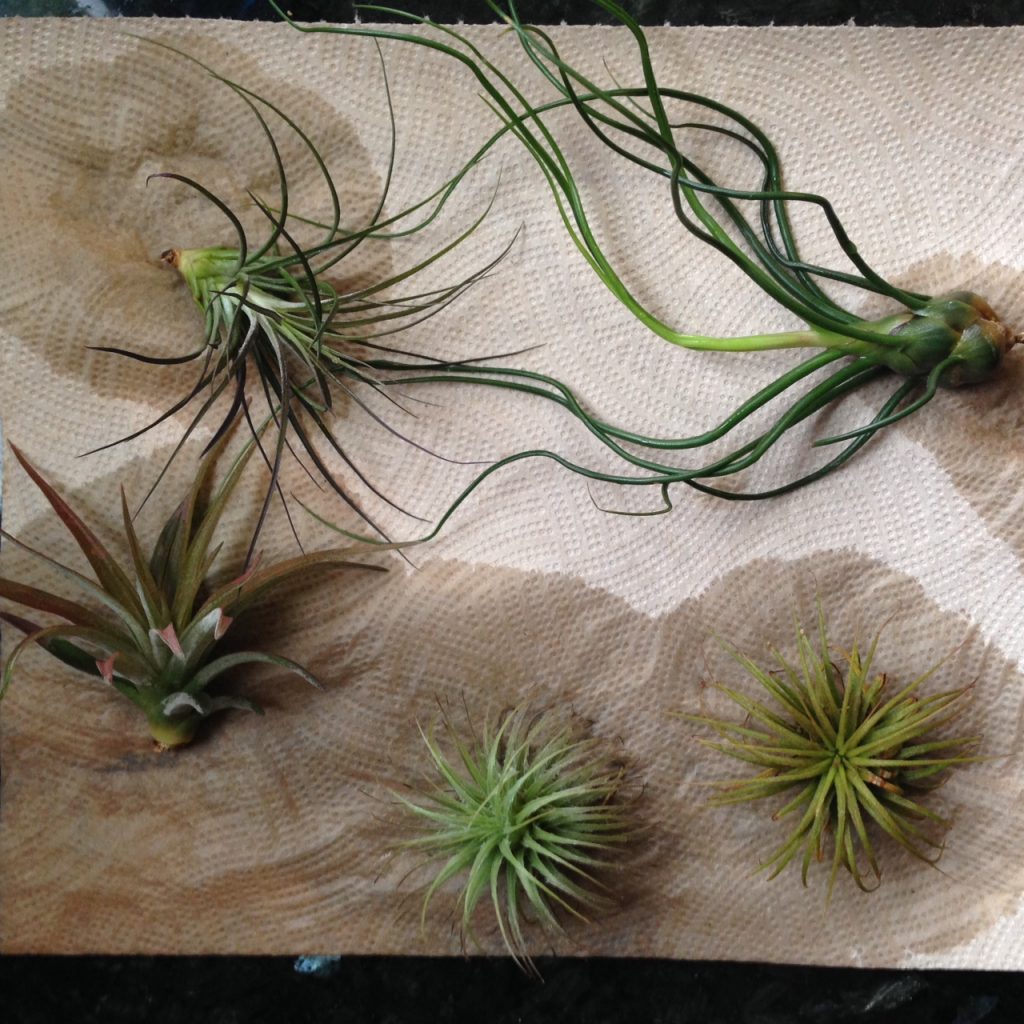 Next, decide where you want the plants to go on your piece of wood. You can choose places where there's already an indentation and then drill to make those spaces big enough for each plant to reside. Of course, if your piece of wood happens to already have holes that are large enough, then you can skip this step.
You can see in ours that the bottom of the driftwood already naturally had a hole, and we used that for one of the larger plants.
Next, attach a hook to the back of the driftwood where you want it to hang.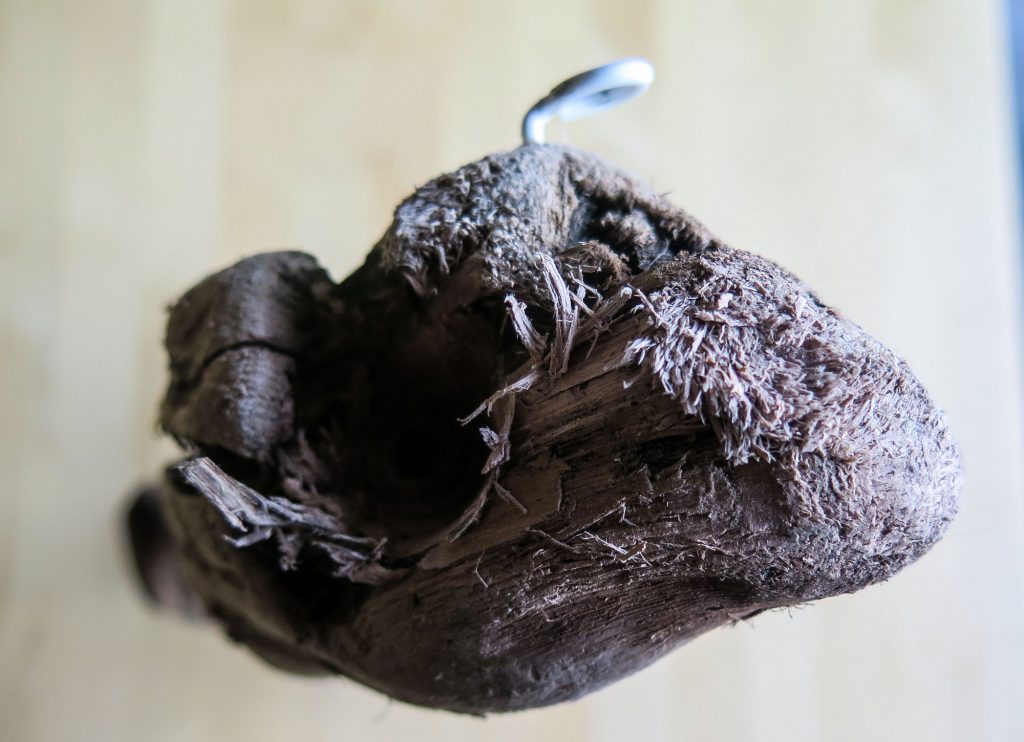 Finally, put the plants in the driftwood. Rodrigo first stuffed a little bit of moss into the holes to provide cushioning for the plants and then added a little around the base of each plant. The moss is important because it also allows the plants to collect moisture.
The very last step is to find a place that gets plenty of light (indirect sun is OK), and secure the wood to the wall by hammering a large nail into the wall and hanging the hook onto it.
Once it's up there, you'll need to do a little bit of maintenance to keep the plants healthy. We use an orchid fertilizer mist — all you have to do is mist the plant and roots once or twice a week.
Do you like having indoor plants? What tips or questions do you have about keeping indoor plants healthy and happy?