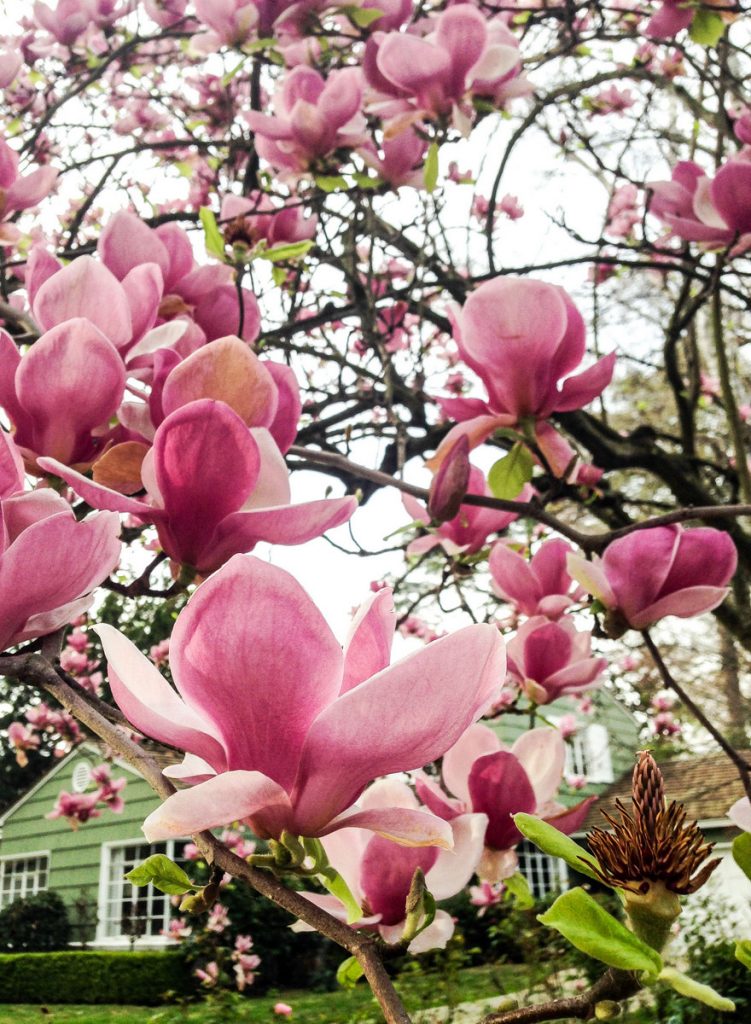 These magnolia trees are always one of the first signs of spring here in Northern California. They're in bloom all over Sacramento right now, but their beautiful petals don't stay on the tree for long. They range in shape and color (white, light pink, dark pink or purple), and it's been fun to look for all the varieties before their petals drop. I've been trying to leave work early and take a walk in the afternoons lately. It feels so good to finally experience the first days of spring!
What are your plans for this weekend? Tonight I hosted a small wine tasting of California Chardonnays at my house — we especially liked the Adler Fels 2015 Chardonnay. The rest of the weekend will be pretty low-key as we catch up on work before going to Tahoe later in the week. As always, my round-up of links for your weekend reading:
This looks yummy for spring lunches: a quick & easy chicken curry salad
You may have seen how much I love my credit card rewards program. These are good tips to get the most out of such programs (on the NY Times)
I love the Week of Outfits series on Cup of Jo, but this week's was her son! Hilarious and so so cute ("I know my style, Mama.")
THIS is simply gorgeous
So much cool stuff happening in Sonoma County and Napa these days
These amazing photos are inspiring
I love this new blog: brief book reviews!
I made these healthy muffins this week and loved them (but I subbed frozen blueberries)
So glad to see this family's message getting some attention
Butter, coconut oil, or olive oil? Answering questions and busting food myths in this new article
Venice is so much more than many realize. Have you been? Would you like to go?
Giveaway alert: My friend Andi is giving away 10 memberships to the Wanderful Travel Community for women.