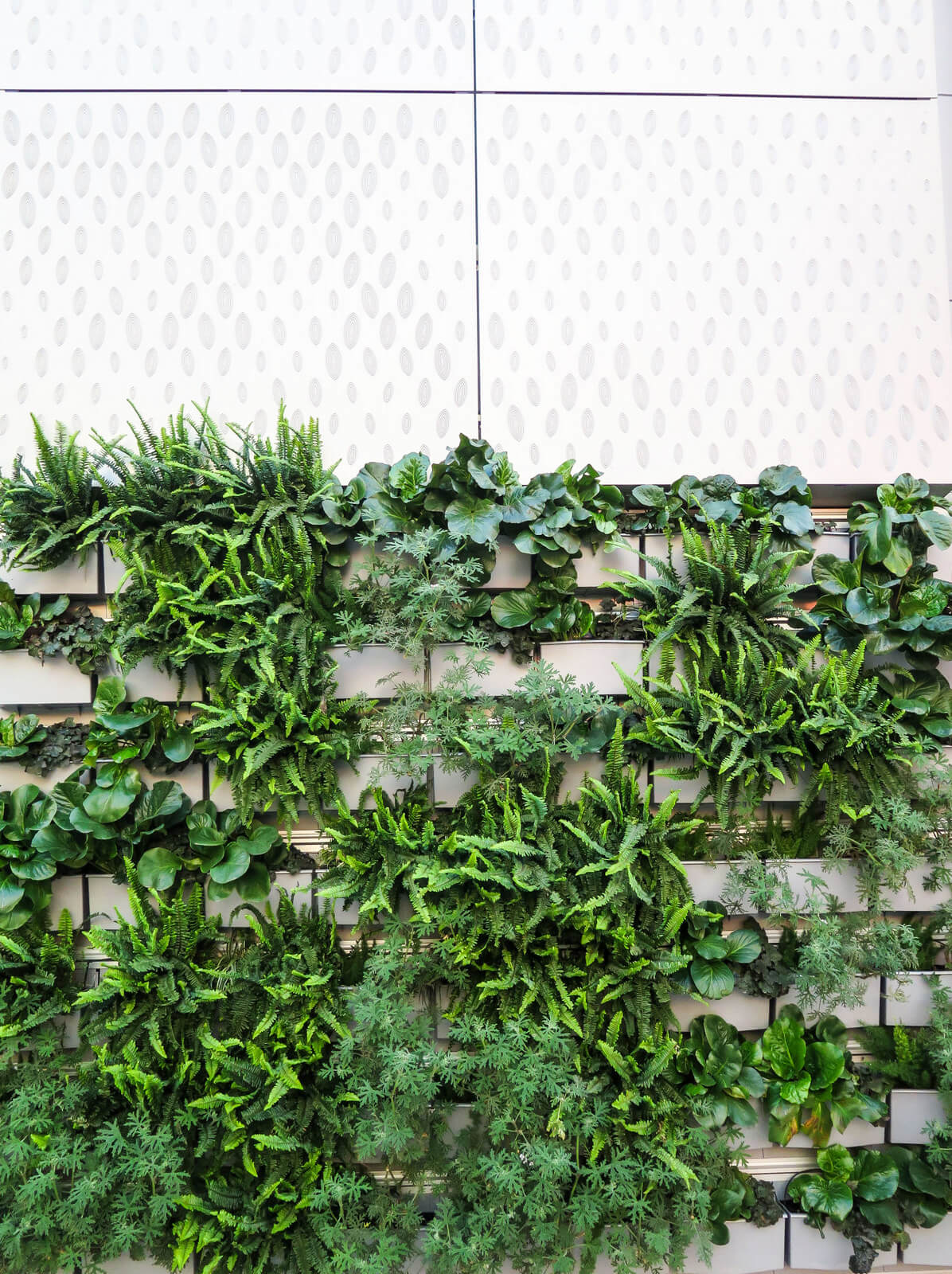 The weekend is here! Ya! What's on your agenda? We have a full weekend — dinner with friends, the Peter Pan ballet with my kids and mom, and a big dinner party/fundraiser.
We recently spent an afternoon in downtown Sacramento checking out the new Golden 1 Center, the city's new arena. I love the concept; it's a place for sports events (and the home arena of the Sacramento Kings, of course), concerts, and other shows, but also the center of a thriving new downtown scene with many restaurants and bars within easy walking distance.
I'm always curious how new buildings will incorporate landscaping here in sunny California. At the Golden 1 Center, the harsh angles of the building's exterior are broken up by a very lush green wall. You can see below how this wraps around the bottom level of the building, close to eye level for passersby. The wooden outdoor seating adds another organic touch. Love it!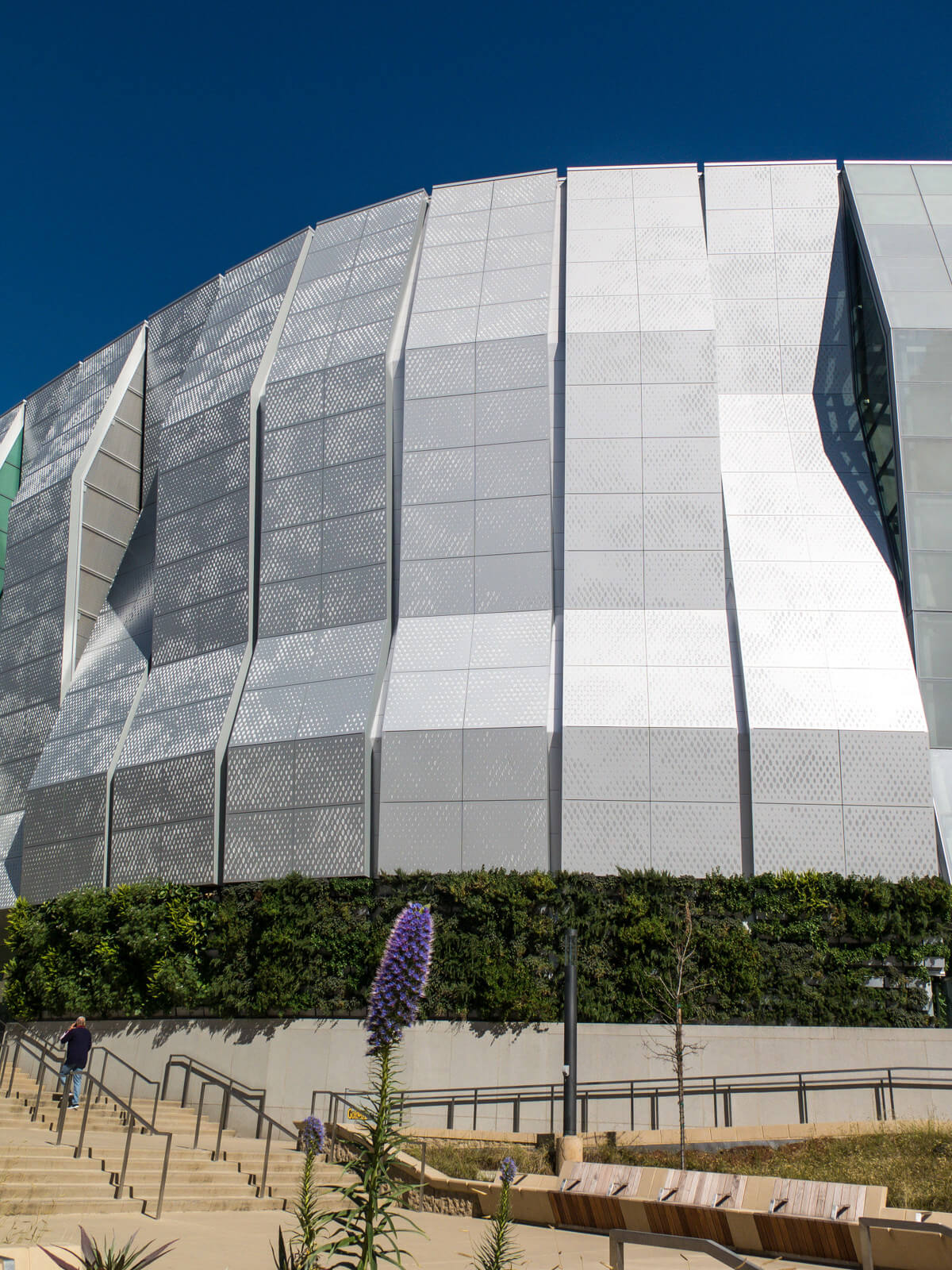 Wishing you all the best this weekend! It's a busy few weeks for us with lots of travel coming up, and you can follow along on Instagram (I just started using IG stories–fun!). Now for those links…
The NY Times' travel section is focusing on family travel this week, and I especially love this look at travel through the eyes of kids ages 3-15.
I'm trying not to buy any clothes for a while, but wow, I wish I could replicate a couple of these looks!
50 bits of wisdom on creating a simpler, happier life
I loooove these whale shirts (and bags and bracelets) from J. Crew.
A beautiful day trip to Point Reyes and Drake's Beach (just north of SF)
Proof that when it comes to children, Mr. Rogers was a true genius
What's up with the new electronics travel ban?
Travel inspiration: the beautiful nature of the happiest country on Earth (and this interesting look at what makes a country's people happy)
GORGEOUS views with good news for California's drought (on NYT)
Now that Missing Richard Simmons is over, I'm looking for a new addictive podcast. This might be it. (Any suggestions?)
And this: "hiplet" (pronounced "hip-lay"), a combination of hip-hop and ballet. Awesome, quirky, fun!