Right after college, I got a job as a waitress with the sole purpose of saving enough money to spend three months in Europe. My main destination was an intensive German course at the Goethe Institute in Munich. It was part of a crazy, amazing experience that changed the course of my future. Since then, Munich has held a special place in my heart, so I'm extra excited to bring you this post about expat life in Munich in the series "What's It Really Like to Live in .. ?"
Today blogger & adventure tour guide expert Laurel Robbins shares fun details of living in Munich: what it's like to be married to a German, the challenges of cultural misunderstandings, and, most important, what she loves about living in Germany. I've been following her blog and social media accounts for years — if you love nature, animals, and adventure travel, check her out on Facebook and Instagram.
I'm Laurel, originally from Calgary, Canada but I now I live in Munich Germany. I run a travel blog and an active holiday company called Monkeys and Mountains Adventure Travel.
I've lived in Germany for 6 ½ years and Munich for 5 ½ years. I met my now-husband while diving with sharks in Costa Rica and one of us had to move. I had always wanted to live in Europe, so I volunteered to move. We were married a year later.
On first impressions of expat life in Germany:
I really liked Germany and was amazed at how many castles and castle ruins (over 25,000!) there are. While it's still an impressive number, I only visit castles a couple of times a year, compared to a couple of times a month when I first moved to Germany.  6 ½ years later and I still really enjoy living in Germany.
On cultural differences:
Germans are much more comfortable with silence than North Americans are. They don't feel the need to fill in conversation gaps with small talk. I found this really awkward in the beginning but have learned to appreciate it.
Germans are also very direct and don't usually sugar coat things. They value honesty whereas most North Americans tend to value making the other person feel good even if it involves a white lie. My feelings got hurt a lot in the beginning as I wasn't used to such honesty. I'd actually say to my husband, Please lie to me if you don't have something nice to say.
A typical day:
I'm an entrepreneur and work from home, usually outside on my balcony when it's nice with my two cats – one Canadian and one German. I love finding new cafes so try to work in a café for at least a couple of hours a week. I also like to get out of the house with a bike ride along the Isar River.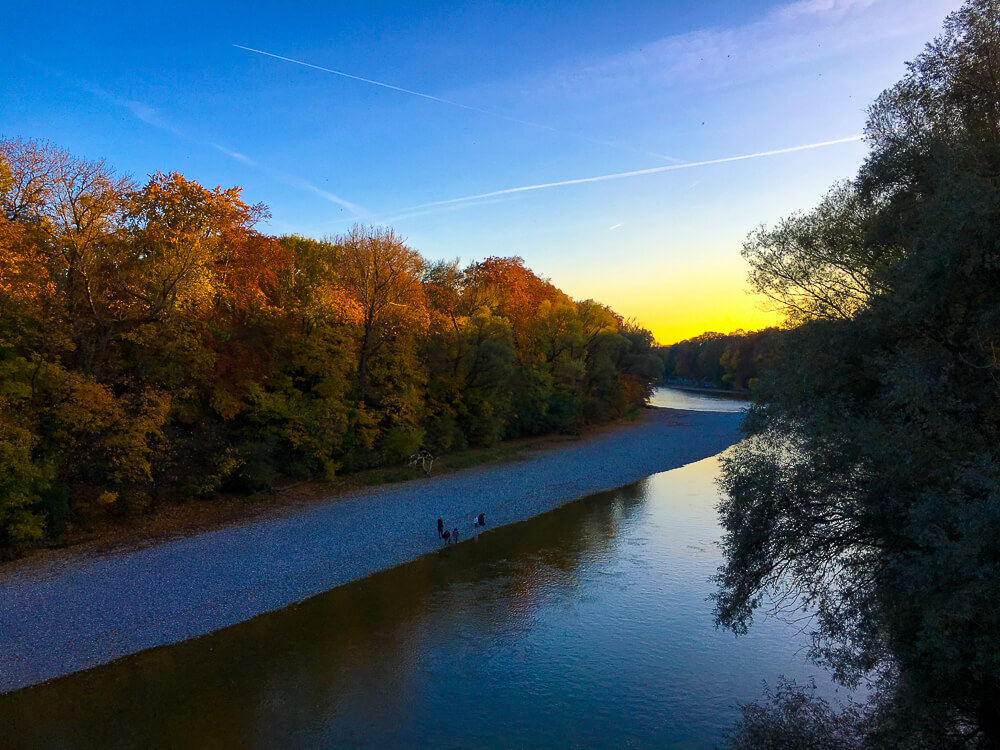 I'm usually in the Alps every weekend hiking. Müncheners are pretty active and I fit in pretty well with that – it's one of the reasons I love the city so much. I also meet up up with entrepreneurs a couple of times a week, both online and in person.
The challenges of starting over and cross-cultural marriage:
When I lived in Canada I had a really good job but when I moved to Germany nobody cared. I didn't realize how much I had defined myself by what I did and when I was no longer doing it, I had a bit of an identity crisis. I had started my blog, but at that time not even my mom was reading it regularly. People brushed it off as a hobby and called me a housewife. It was a real blow to my ego and I've had to work really hard not to define myself by what I do for a living.
My husband and I also had a lot of misunderstandings in the beginning. His English is very good and he's very well-travelled, but he's never lived outside of Germany. Before meeting him, I'd never been to Germany. He'd think he was being honest with me and wouldn't understand why what he said hurt my feelings.
I also relied on subtlety, i.e I'm fine but in a tone of voice that clearly indicated I was anything but fine. He wouldn't pick up on it and would assume everything was fine because I had said it was. Tone of voice is less important in German than it is in English because they're more direct. I'd become frustrated and hurt thinking he didn't care. He'd become frustrated because I'd said everything was fine so what was the problem?
We've both had to work really hard on our communication and give each other the benefit of the doubt. Rather than assume we think we know how the other person is feeling, we ask. A lot of that is true in any relationship, I think it's just more intense when you're married to someone from another culture.
The best things about life in Munich:
Generally speaking, Germans don't define themselves as much as North Americans do by what they do and by material possessions. While Germans will ask What do you do? it's not usually the first question as it often is in North America. I really appreciate this.
I love how close Munich is to the Alps, that it's such a bike friendly city and that everyone is really active.
I also love that most Germans have a good work life balance. They work hard, but they don't take it home with them. They make time for their hobbies (all of my German friends have at least one hobby) and they love to travel. I really enjoy the German lifestyle and way of thinking in this regard.
How Germans treat animals:
This is very close to my heart. Germans treat animals much better than we do in North America. All of the animal shelters are no-kill. I adopted one of my cats from the animal shelter and he'd been there for six months. At most shelters in North America, he would have been killed after a month if he hadn't been adopted. I'd love to see this policy implemented in North America.
Advice for making friends in a foreign country:
I joined special interest groups that I found on Meetup.com and Internations. I find it's much easier to connect with someone when you share a common interest. I also prefer smaller groups so choose events that have say around 10 people instead of 100.
It's also important to be consistent. You can be busy every night of the week attending events offered by various groups but you'll make friends faster if you just choose a few, and then attend those events regularly. That way, you'll see the same people over and over again.
Finally be patient, especially when meeting friends from different cultures. It can take longer to connect with someone than it might from someone from your own country. I met my now best friend in Germany at least ten times before we really connected. Had I not kept seeing her at the same events, we likely wouldn't have become friends. Now she's one of the most important people in my life and I'm grateful for her friendship.
What tips can you offer us for when we visit? 
By all means explore the cities, but also get out and explore the smaller towns. These are invariably my favourite places in Germany. Bamberg is my favourite town. The historic city center is a UNESCO World Heritage Site.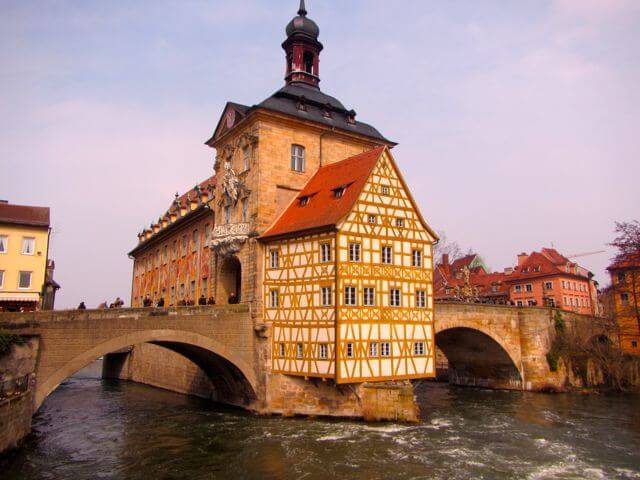 In addition, instead of staying in a hotel, stay in an AirBnB. This way you're staying in a local neighbourhood and will be mingling. In Munich three areas that I'd recommend are Neuhausen, Schwabing and Haidhausen. All have lots of restaurants, cafes, independent shops, beer gardens and green spaces nearby.
What's next? 
I launched my active holiday company last year and this year I'm introducing primate safaris. This is a dream come true for me. I'm so passionate about primates and primate conservation. I hold a B.Sc in Primatology, used to work in a zoo, have done field research on Howler monkeys in Belize and volunteer with monkeys each week at a sanctuary in Munich.
I can't wait to get travelers up close to a gorilla or lemur in the wild. In addition, I'll be providing some cool facts about the primates before guests see them to make the experience even more meaningful. Guests will also have the opportunity to do a half-day volunteer project that will have a direct positive impact on the primates that they've just observed.
I'm fortunate that I can do my work from anywhere in the world but Munich is home. Never say never, but I don't see myself leaving anytime soon. I believe that there's a place that just fits with each of us and Munich is my place.
Thanks, Laurel, for sharing your experiences with expat life in Munich. Don't you love what she says about taking people to see primates in the wild? Sounds like an awesome experience.
And you? Have you been to Germany? Would you consider living there? I certainly would!