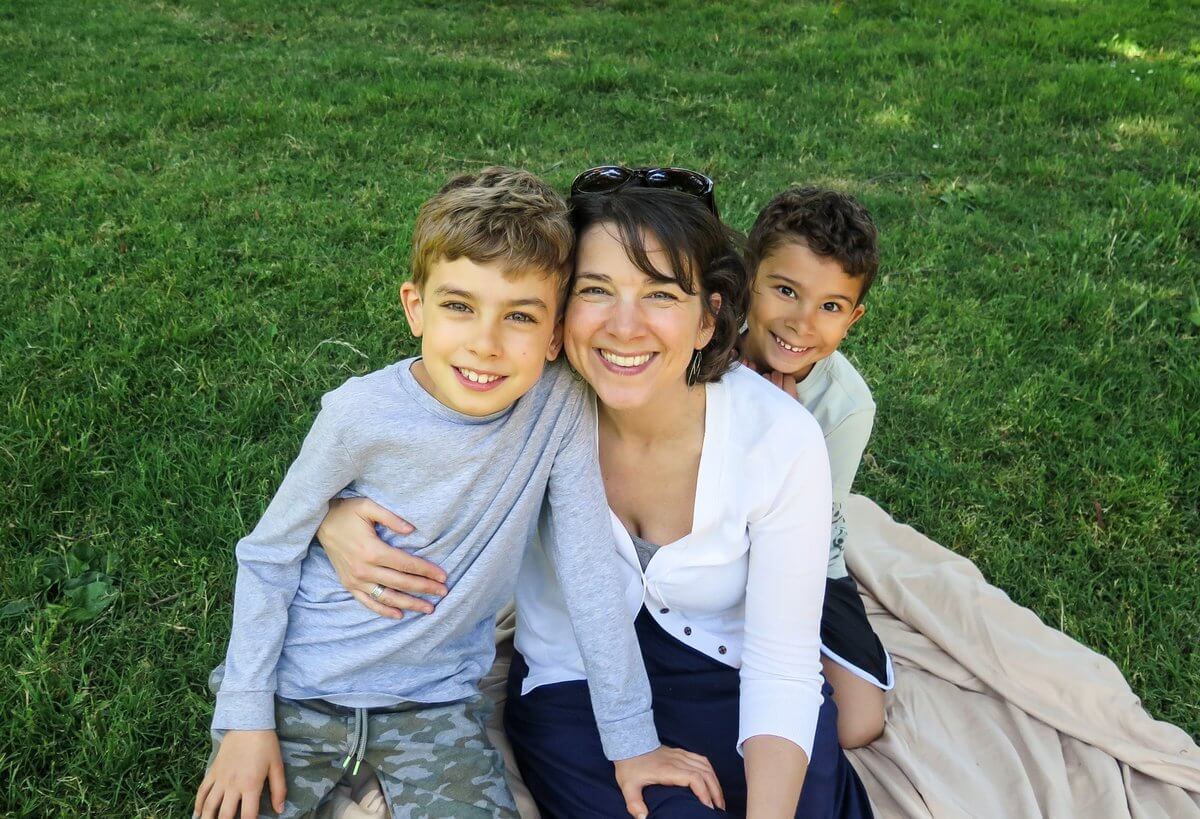 Helloooo summer! It's getting hot hot hot here in Sacramento — 98 tomorrow, and this is after yet another cold spell forced me to turn the heat on last week! To all the moms out there: I hope you had a happy Mother's Day. We loaded up on early summer blueberries, cherries and strawberries at the farmer's market and then had a picnic. This photo makes me smile because of what was really going on…Gabriel had just refused to be in the photo, and then *poof!* he appeared after all, a sort of sweet photo bomb.
Our summer vacation has begun. Even though we still have grading to finish, we've started new summer routines like joining a gym, getting the boys in swim lessons, and seeing more of our friends. Yesterday we hosted a wine tasting evening with wines from Murrieta's Well in Livermore Valley.
This weekend we're doing yard work, going to a Sacramento Republic game and this street fair, and making plans for some upcoming day trips. Anywhere in Northern California you've been curious about? Let me know and I'll see if we can make it there soon. As always, I'm sharing my favorite links from the past week. See you back next week for stories about California wine and our upcoming travel plans!
"Chasing meaning" instead of happiness: 3 ways to improve your life
I just bought this skirt and love it for an easy, everyday piece in summer
Have you been to Savannah? This blog post is pure travel inspiration.
Refreshing rosé cocktails for summer
An easy hors d'oeuvre to take to a party
Fascinating photos from a trip to a remote region of Afghanistan
Just for fun: what celebrities are wearing to the Cannes Film Festival 
LOL, this video of moms and swimsuits
A fun tour of a colorful retro house in Utah
A week's worth of super cute outfits from ethical brands
Wow, this new concert hall in Hamburg
30 ways to get kids to love hiking
Have you heard about this new cookbook? It's #1 in vegan/veggie/healthy cookbooks and was written by my favorite food blogger, Kathryn of Cookie & Kate.