Our current stay in Scotland has been a big reminder of the benefits of sustainable living. Everything here is more efficient. From smaller cars and appliances to wind turbines dotting the countryside, it seems like Europeans have efficiency down. A small example of this is the energy saving outlets — we have to constantly remember to turn on the outlet before actually plugging anything in. But now we're learning about solar water heating in the U.S.
One of our biggest concerns as residents of California is sustainability. We care deeply about the environment and are concerned about what the future holds. We also know that as homeowners, we need to be extra careful about our energy consumption and how it affects the environment that we've grown to love in California. With the uncertainty we've seen recently in government regarding the protection of the environment, I feel even more passionate about this issue.
As a family of four, we often find it challenging to keep our energy usage low to reduce not only our carbon footprint but also our energy costs. We added a solar heater to heat our pool and bought a plug-in hybrid that allows me to charge my car at home and drive using electric power only. We aim to use no heating or cooling much of the year, but during the warmest and coldest months, we use the A/C sparingly and have an efficient gas fireplace for heating the downstairs. We use the quick cycle on the dishwasher, wash clothes with cold water and line dry laundry when possible. But we know that we can do more.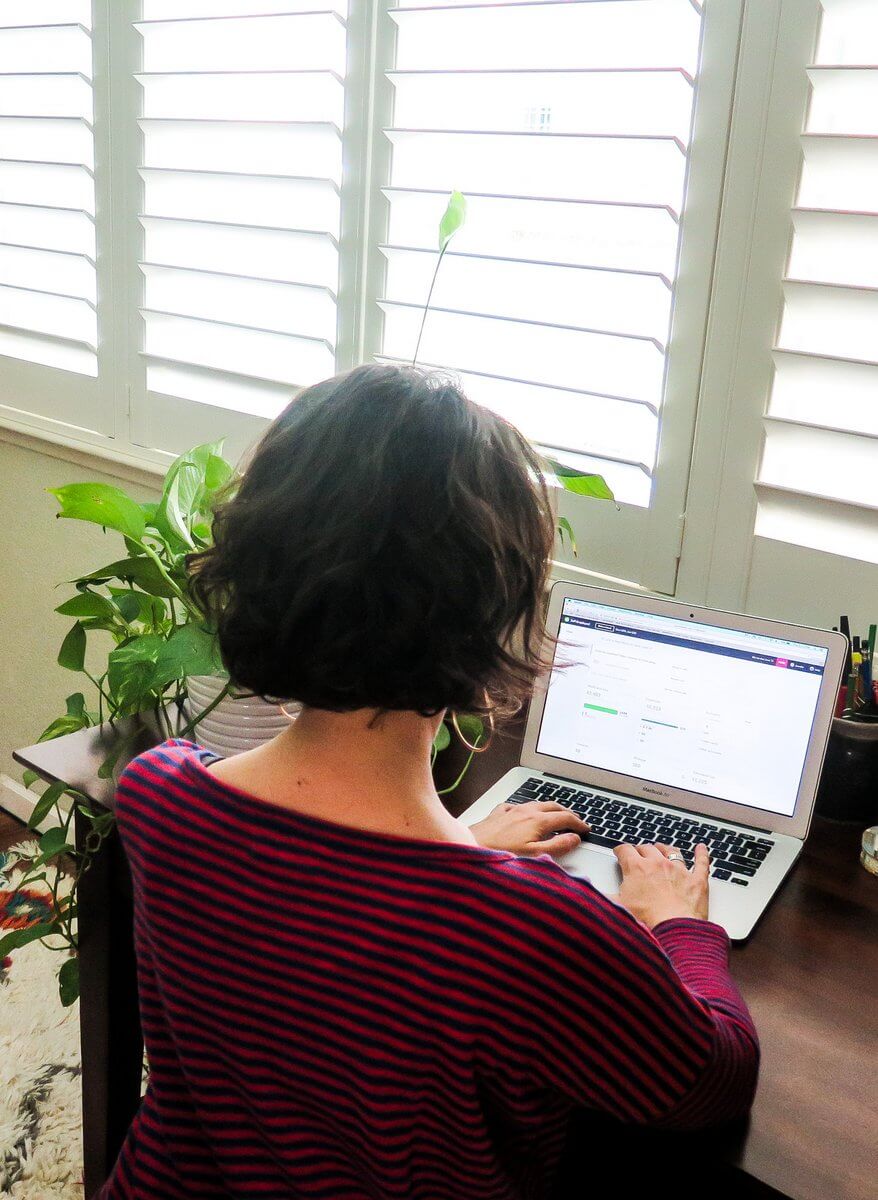 Lately I've been looking for ways to reduce our household energy consumption. That's why I was excited to learn about another way to go solar: PG&E's Solar Water Heating Program.
Of course here in California, one of our greatest assets is the sun. In fact, with about 270 sunny days a year, my hometown of Sacramento is the third sunniest city in the U.S. That's why it only makes sense to utilize this energy source as much as possible. No wonder we notice the increasing use of solar in our region. It's now common to see solar panels included on new homes and businesses. Solar panels are used to create covers for cars in parking lots and are installed on the roofs of buildings and parking garages. Large stretches of solar panels can be seen in rural areas to produce energy for farms. In other words, Californians know that it's time to look ahead and proudly take on sustainable energy sources.
PG&E's Solar Water Heating Program represents an exciting new way to "go solar." The solar panel installed on the roof uses the sun to heat the water for your home. The use of this sustainable source of energy would save about 4000 pounds of carbon dioxide from entering the atmosphere each year — that's like not driving a car for a few months! And an extra bonus is that the hot water can be used both for hot water needs (showering, laundry, dishes, etc.) and for heating your home.
For a family like mine, it's important to note that the benefits are not just environmental but also financial. While the initial cost of the solar water heating system may seem high, there is a PG&E rebate of more than $4300 and a 30% federal tax credit, which make the initial cost much more affordable. In addition, the system pays for itself over the long-term because it reduces the water-heating bill by up to 80 percent. As I learned with my plug-in Prius, the time to invest in energy-efficiency is now thanks to the many rebates that encourage people to use new sustainable energy sources.
To learn more about solar water heating:
Visit PG&E's solar water heating page to get the guide and find out more about solar water heating
Watch how one California family turned their concern for the environment into action with PG&E's solar water heating program.
This is a sponsored conversation written by me on behalf of PG&E. The opinions and text are all mine.
<div id="mediavine-settings" data-blacklist-content-desktop="1″ data-blacklist-in-image="1″ data-expires-at="2017-09-06″></div>