Packing for a trip never seems to get easier. No matter how many times I do it, I usually end up overpacking. When I finally sat down and made a good packing list for adults and kids, it made a big difference. Now every time we go away, I just pull up that big packing list with the best travel gear for kids— no more forgetting things or wondering how much to bring.
One thing that has gotten easier over the years is packing for the kids. When they were little, it seemed like I always had to bring so much. And lugging around a heavy carry-on…I really overdid it when they were toddlers!
But now I think I've found the happy medium of being well prepared without overpacking for kids. Here's my list of best travel gear for kids, from comfortable kids' travel shoes to favorite airplane activities. Any suggestions? Let me know in the comments!
Best Travel Gear for Kids: My Picks
Best booster seats for travel:
Every parent knows what a travel dilemma car seats can be. Should you bring them on the plane, check them in as baggage, or rent them at your destination? We always opted for checking them in as baggage (using these car seat protector bags) but recently decided to give portable booster seats a try.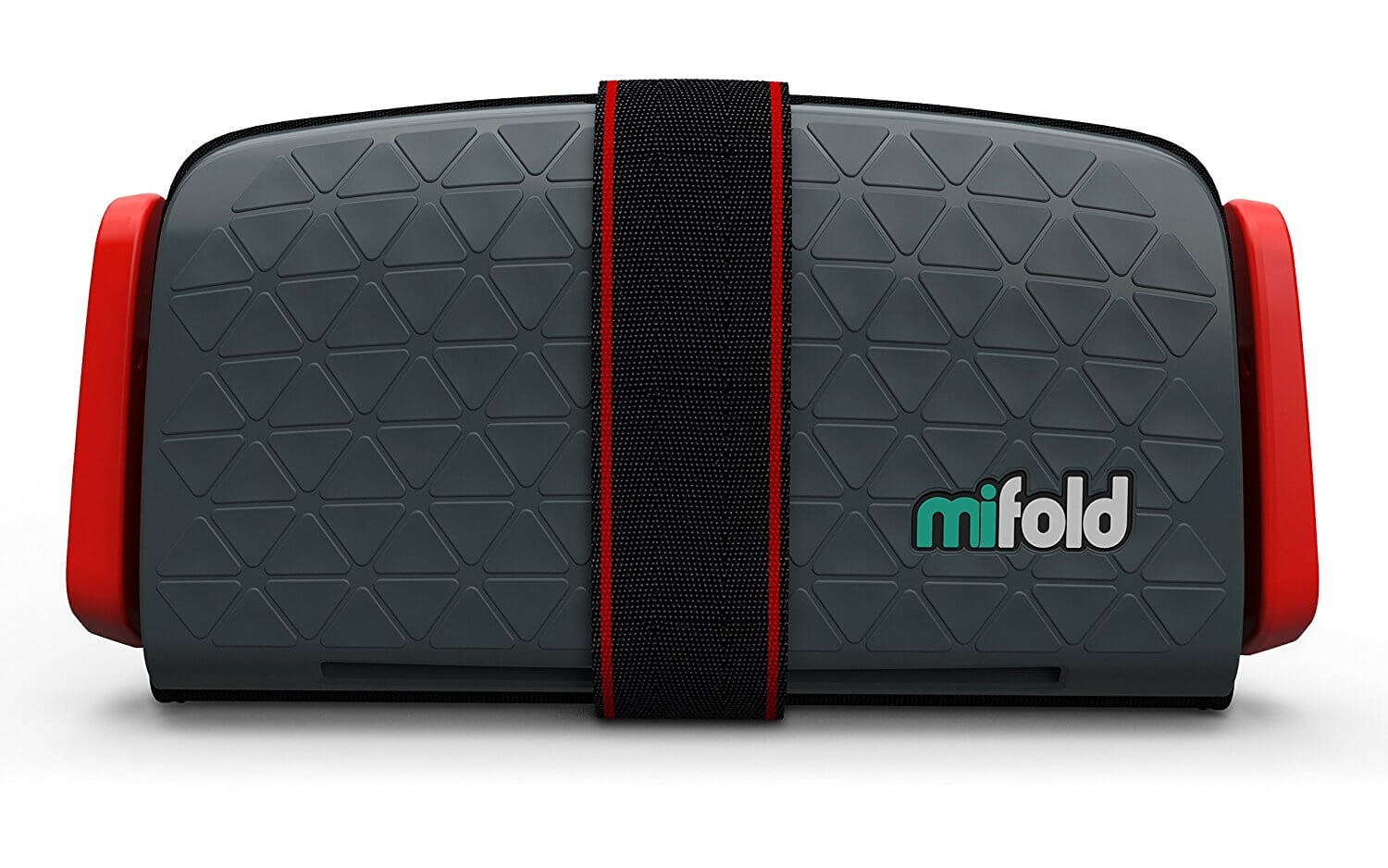 MiFold travel booster seats are my favorite booster seat for travel: they're effective yet tiny and lightweight. Instead of boosting your child up to meet the seatbelt at the right level, these booster seats bring the seatbelt down to the right height for your child. And they're so tiny that they can fit in the pocket of your suitcase.
Best car seat for roadtrips: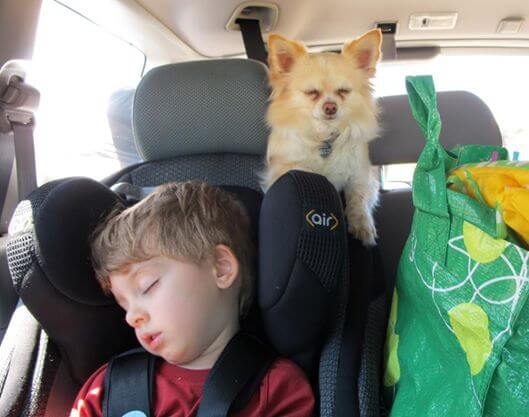 Driving on California's highways is enough to make any parent want a little extra safety for their kids. To ensure that they'd be as safe as possible while in the car, we bought the best car seats we could find, the Safety 1st Complete Air Convertible Carseat. The good news is that it's not only safe, it's also very comfortable, so both my kids still use them in one of our vehicles.
Best kids' activities for travel/airplanes:
I don't believe in a lot of gear to keep kids entertained. I try to minimize the stuff and instead encourage my kids to converse with us and, when they want to play, to use their imaginations or everyday gear like paper and pens. But we all know that kids like stuff, so we always bring some activities for long travel days.
The Melissa and Doug puffy sticker activity books are the best. They're less than $5, lightweight, easy to transport, and keep my kids occupied for hours. My younger son makes up all kinds of stories with the figures. With plenty of themes (pirates, animals, dress up, careers…) to choose from, you can easily bring a new one each time you travel.
Kids' books for travel:
For the airplane: There are a few good books for kids about traveling by air, but our favorite was Amazing Airplanes. We often took this thin book with us on the plane to show our kids examples of good airplane behavior. The cute animal drawings help make the subject matter fun.
Ebooks: The travel benefit of ebooks is obvious: they take up no space. Before traveling, we let our kids choose one physical book to bring along plus a couple more books to have as ebooks.
Not only does having ebooks save space, it also gives our kids a little library on the go. At home Noah likes to choose a book to look at before bed while I'm reading to his brother, so having books on the iPad made him feel like he still had a small library to choose from on the airplane or before bed in our hotel. On the tablet, he especially enjoys graphic novels like Fangbone, Diary of a Wimpy Kid and Big Nate.
Comics: You may not hear kids talk about comics much anymore, but they still exist and are just as much fun as they've always been. Made from the same light-as-a-feather paper as always, comics make perfect travel books, and they're cheap enough that you don't have to feel guilty if you leave one or two behind after the kids are finished with them. (Nowadays what's labeled a comic is actually a graphic novel or a thin early reader; either way, your child will get a fun, easy-to-read, lightweight book that's ideal for travel. Here are some ideas to start.)
Best kids' games for travel:
As I mentioned above, we don't go too crazy with the stuff, but we do bring a couple of games along. Here are our favorite games for travel:
Travel card games including Crazy 8 because even little kids can play it, but you can adjust it to make it harder for older kids, and Old Maid because the kids think it's hilarious!
Qwirkle travel size: one of our favorite games, period. Adults can enjoy it, but it's great for kids starting at about age 6.
Backgammon travel size: a classic in a lightweight, roll-up version. Rodrigo and Noah play this all the time on the road.
Charades for kids: we have a blast with this game. When we travel, we just take some of the cards—so small and so much fun!
Best children's suitcases: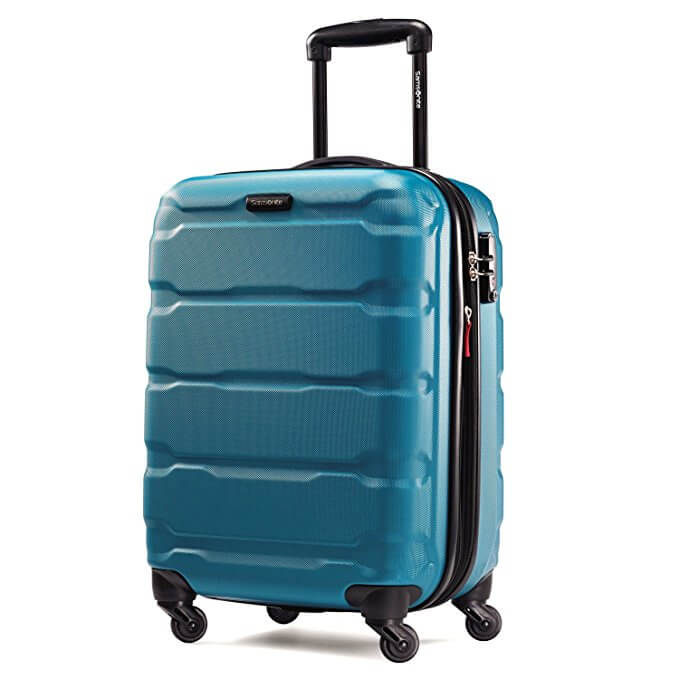 We don't get fancy with our kids' suitcases. Depending on the trip, we either share a suitcase with them, or they use a carry-on suitcase. We use a hardside carry-on with two sections to separate clothes from toys and shoes. I also like this one (above) because it has good spinner wheels and comes in a variety of colors.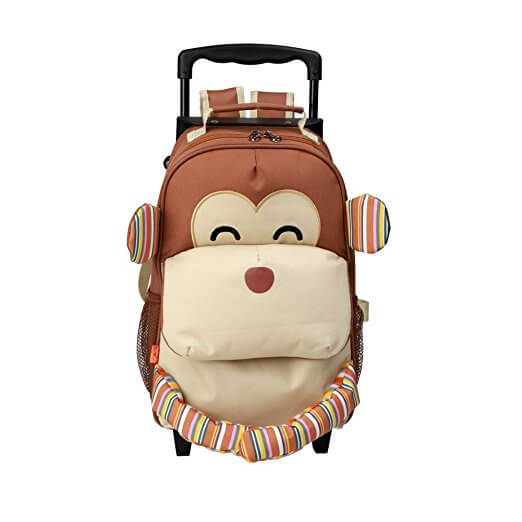 If you're looking for a cute children's suitcase, try the Zoo line from Yodo, a cute kids' look without the fad of the latest Marvel or Disney character. This durable bag comes in three different designs – a shark, monkey and bird – and two sizes. It's a 3-way bag, meaning it can be used as a bag, backpack or carry-on suitcase.
Best shoes for kids for traveling:
If you're like me, you are always looking for good travel shoes, meaning shoes that are comfortable, supportive and cute. Kids should have the same type of shoe—they need the support of a good shoe for those long days of walking while traveling. Here are a few of our favorite travel shoes for kids that we've used over the years:
Blundstones for kids: I rave about these shoes for city trips and trips with lots of hiking/walking. They're stylish, comfortable and waterproof. Noah wore them every day on our trip to Scotland and loved them.
Keen sandals for kids: One of the best shoes we've bought for our kids, these sandals are light, comfortable, and easy to put on. A great purchase for summer travel.
Hiking shoes for boys: Another long-time favorite, these shoes are super comfortable and durable, great for hiking. They have other colors that in case your child doesn't care for the brown tones.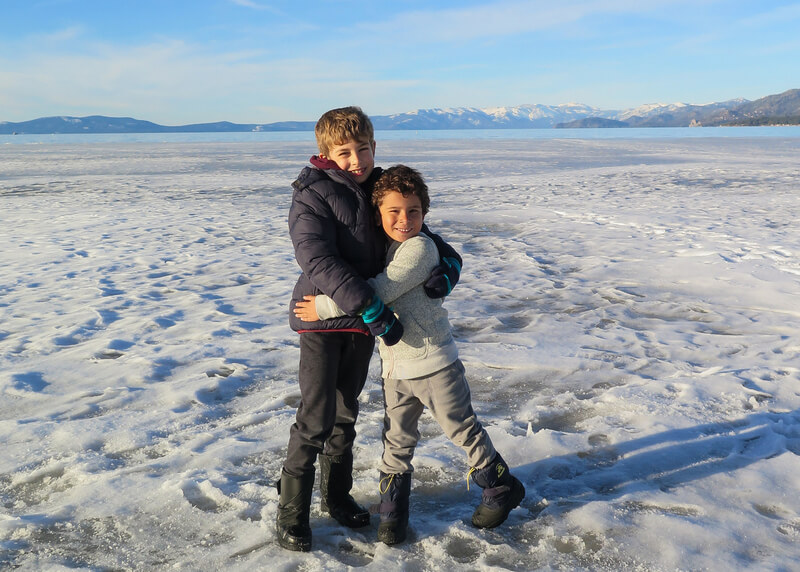 Snowboots for kids: We learned a while back that snow gear for kids need not be expensive (a collective sigh of relief since they often use it a couple times a year and outgrow it the next season!). Kamik boots are inexpensive and have served our snow and rain needs for several years.
Other travel gear for kids: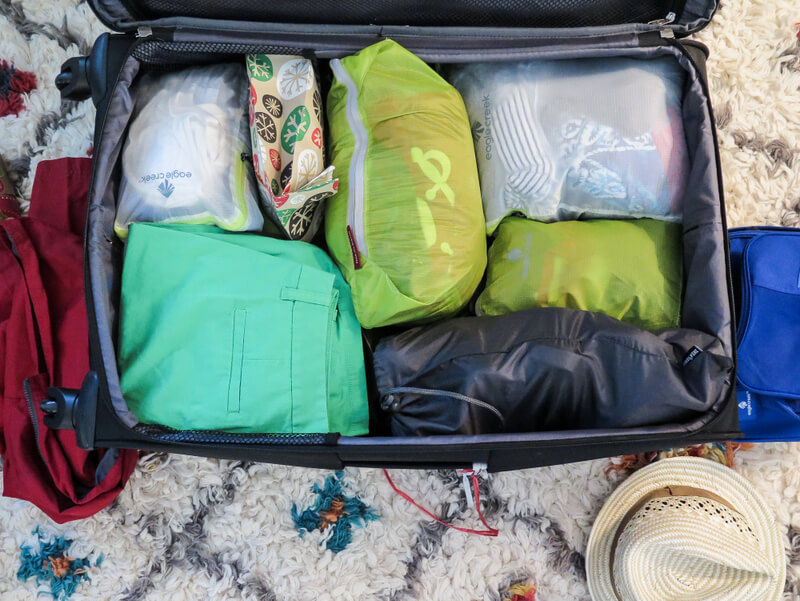 Packing cubes: I love my Eagle Creek packing cubes for three reasons. 1) They help us save space in our suitcases. 2) We reuse them while traveling to hold laundry or a change of clothes on day trips. 3) My kids get to have one each to pack their own extra stuff. Before we travel, I give one packing cube to each of my kids and tell them that they can load it up with toys, stuffed animals, and books. This gives them control over their packing while limiting their stuff to a very specific amount of space.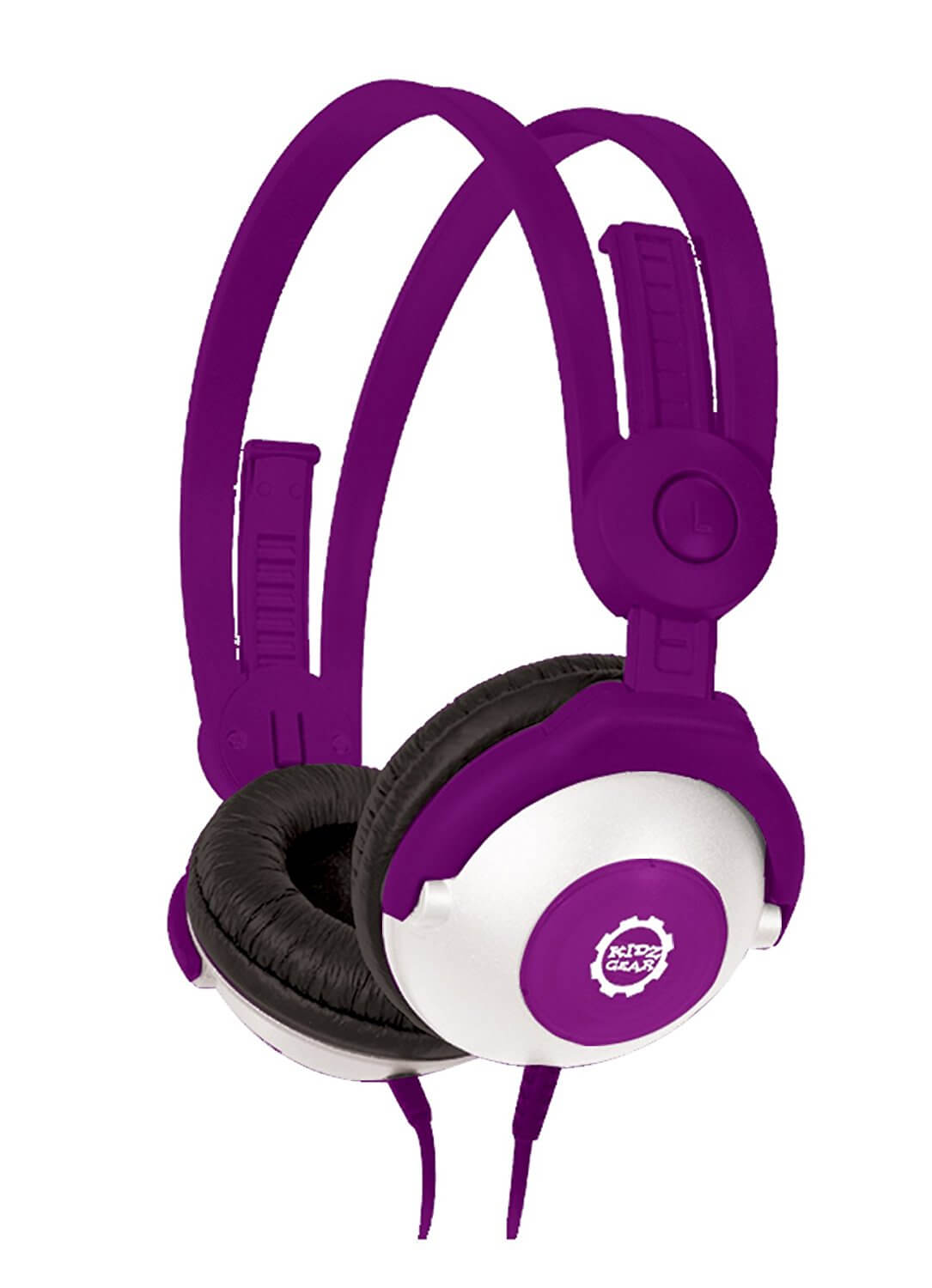 Kids' headsets: If your kids will be watching movies, on a long plane ride or drive, for example, you may want to consider a headset for kids. Earbuds don't fit in most kids' ears, but a headset is comfortable and reduces noise from outside, allowing your child to hear the movie clearly. We bring them on every long plane trip, and they're so lightweight that I really don't mind the extra space they take up.
The best jacket for kids' travel: We love the Coldcontrol puffer jackets from GAP for our kids. They're super light and help keep our kids warm, and they have hoods for extra weather protection. They wore them on every cool day on our recent trip to Scotland: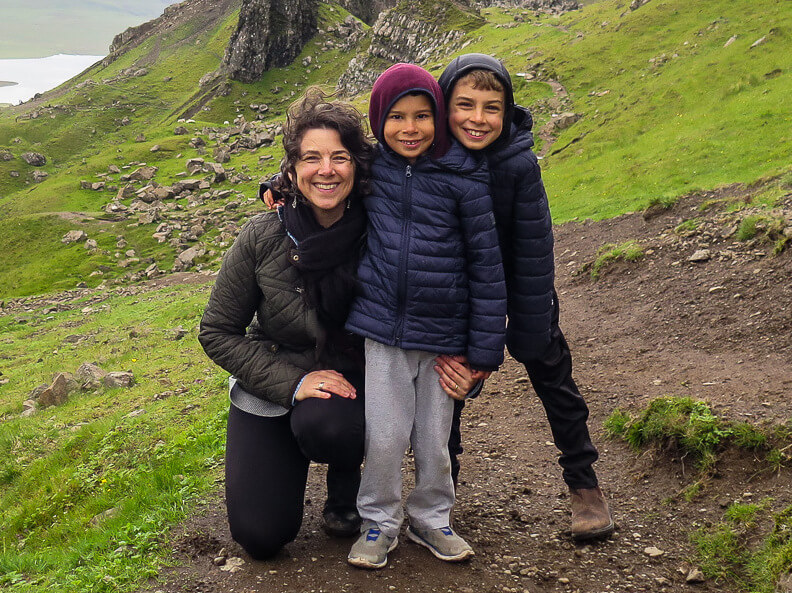 What do you think is the best travel gear for kids?
Pin it for later: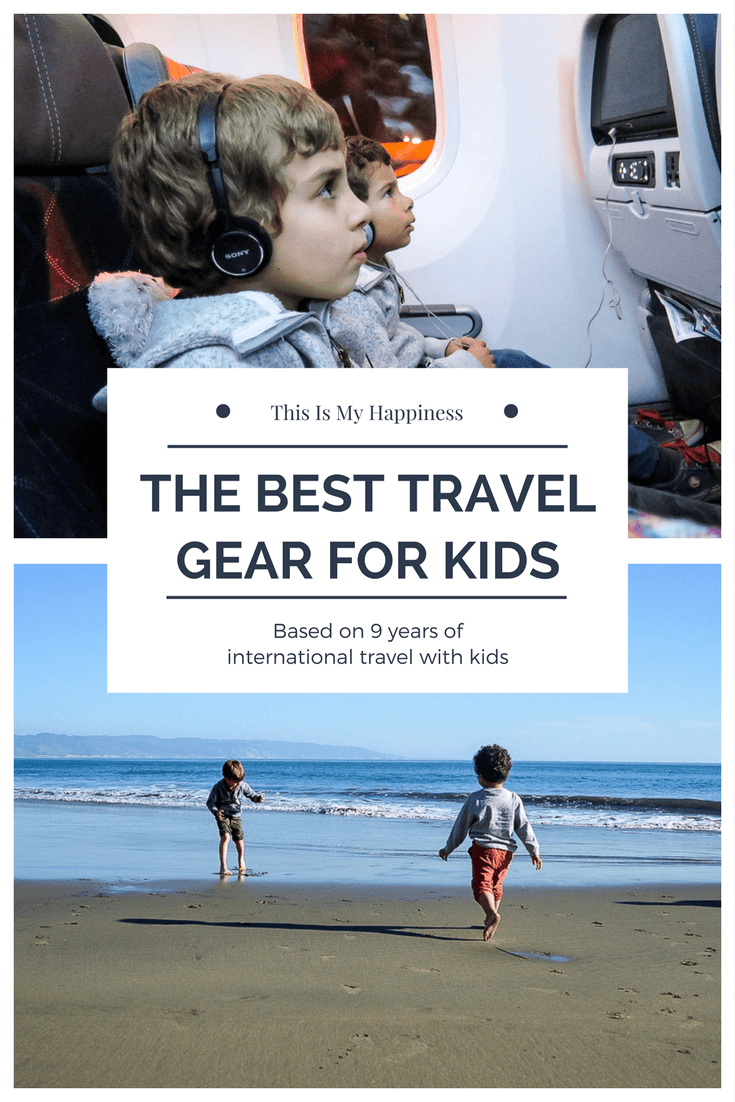 Disclosure: This post contains affiliate links, which means that if you click on the link and then make a purchase, I may receive a small commission at no cost to you.