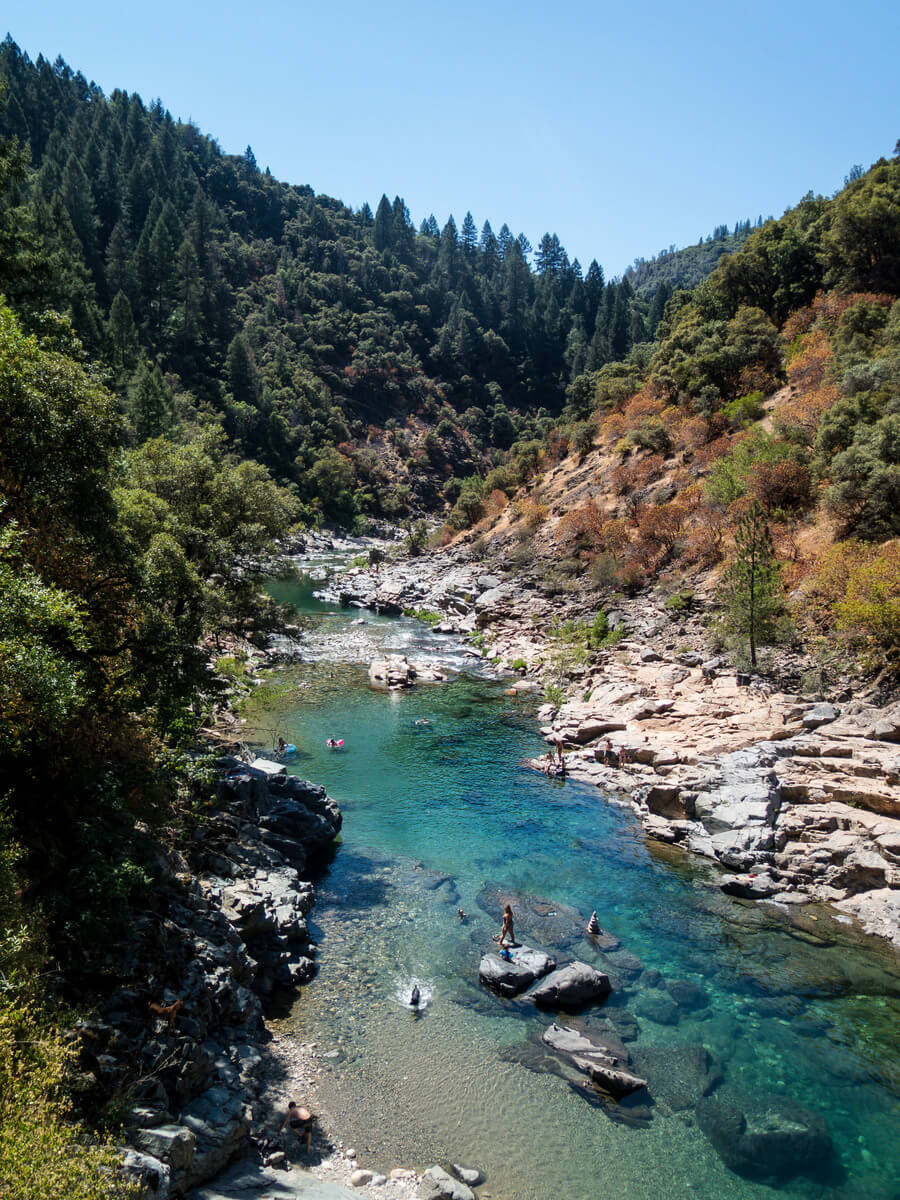 What are you up to this weekend? We got back from our first family camping trip on Wednesday, and I'm happy to share that it was a success! We spent one afternoon in the cold, clear swim holes of the South Yuba River (above), the highlight of the trip besides the s'mores, of course. After a late night absorbing the healthcare vote news and too much news checking today, I'm going to unplug a bit this weekend and finish the big cleanout of my kids' stuff. We'll drop off a car load of clothes, toys, books, etc. at a charity for young mothers in crisis — a great choice if you're looking to pass on your kids' or your own items.
My picks of fun and useful links are below. Have a restful weekend. xo
Important tips: how to stay safe in the great outdoors (from the New York Times)
What to say to a grieving friend
8 outdoor adventures around Lake Tahoe
7 films to watch on Netflix before they expire
40 ideas for refreshing summer drinks & dishes
So cool: a TV that looks like a piece of art
Wow, this guy's drone videos over California like this one of SF
Why we should travel to developing countries with children
Turns out Larry David and Bernie Sanders are related. No wonder!
15 fast stir fries for easy, healthy dinners
West Elm is having a big sale. I just ordered this rug for my boys' room and can't wait to see it.