This post is sponsored by Zappos. All opinions are my own.
Is fall your favorite season? I love fall in Northern California. It stays just warm enough for us to be able to enjoy the outdoors comfortably, but the crisp air and colorful leaves are unmistakable signs of the changing seasons. Last week we did something that I've never done before — we visited Lake Tahoe in the fall. And let me tell you, it was gorgeous.
We spent most of the weekend outside. The time hiking, playing on the beach and just sitting in the sun was exactly what we all needed after a busy few weeks. Fortunately, I had some new favorite shoes to take me through the weekend.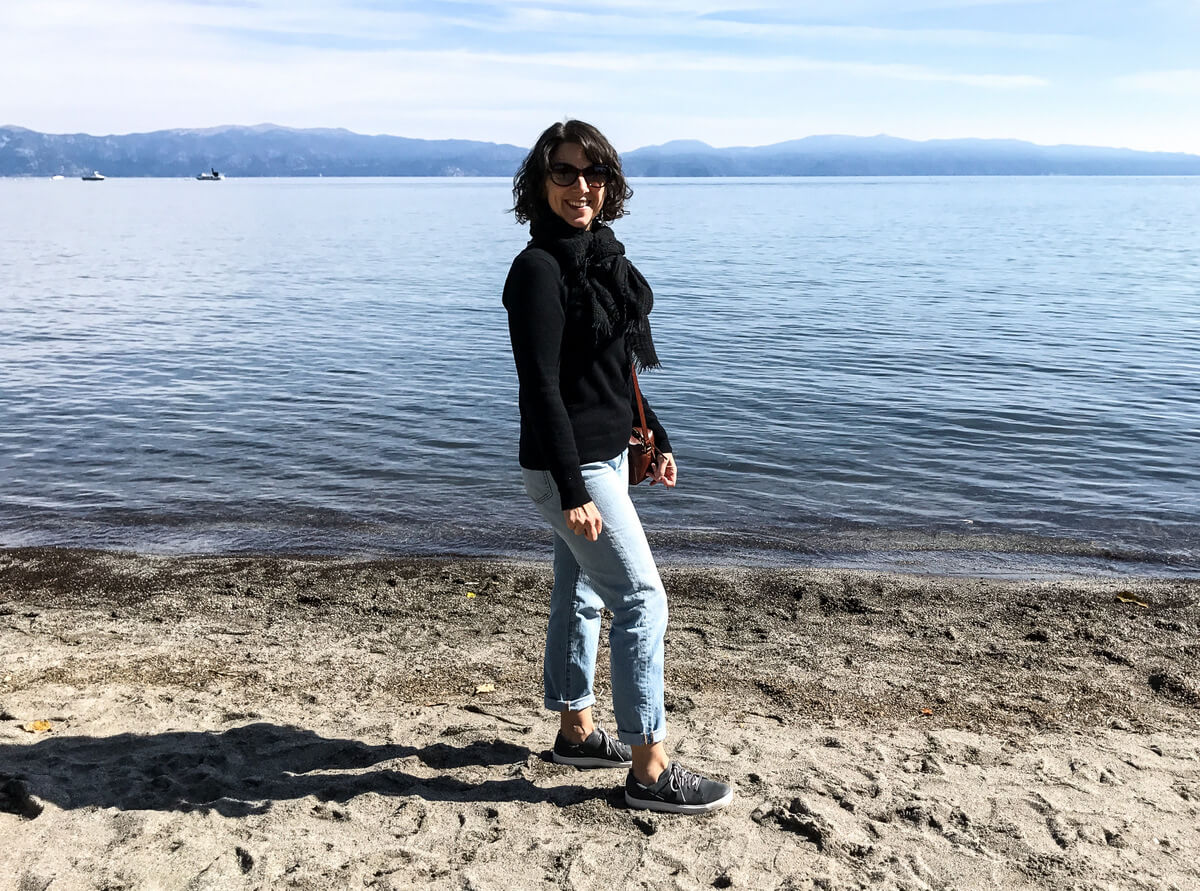 Between doing my best at work, keeping track of my kids, and taking care of myself, I haven't had much time for fall shopping. Zappos makes it easy to shop for shoes thanks to their 365-day return policy, detailed product descriptions (including videos!), and fast, free shipping. I've been using the site for quite a while and love it for shoe shopping.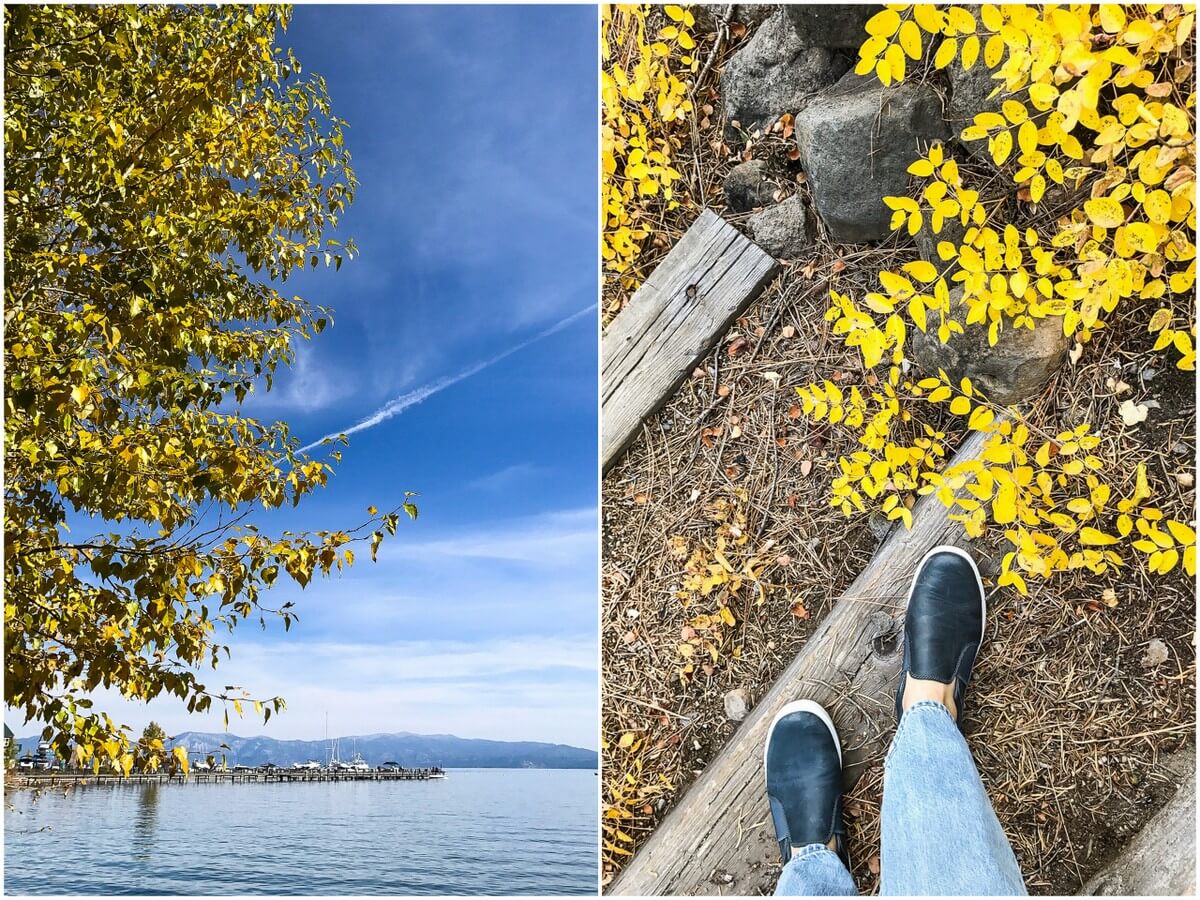 We started the weekend at a quiet beach at dusk, just skipping rocks and watching the birds rest on the water, and we ended the weekend with a picnic at Tahoe Commons beach in Tahoe City. Even with chilly temperatures, being by the water and mountains is so refreshing.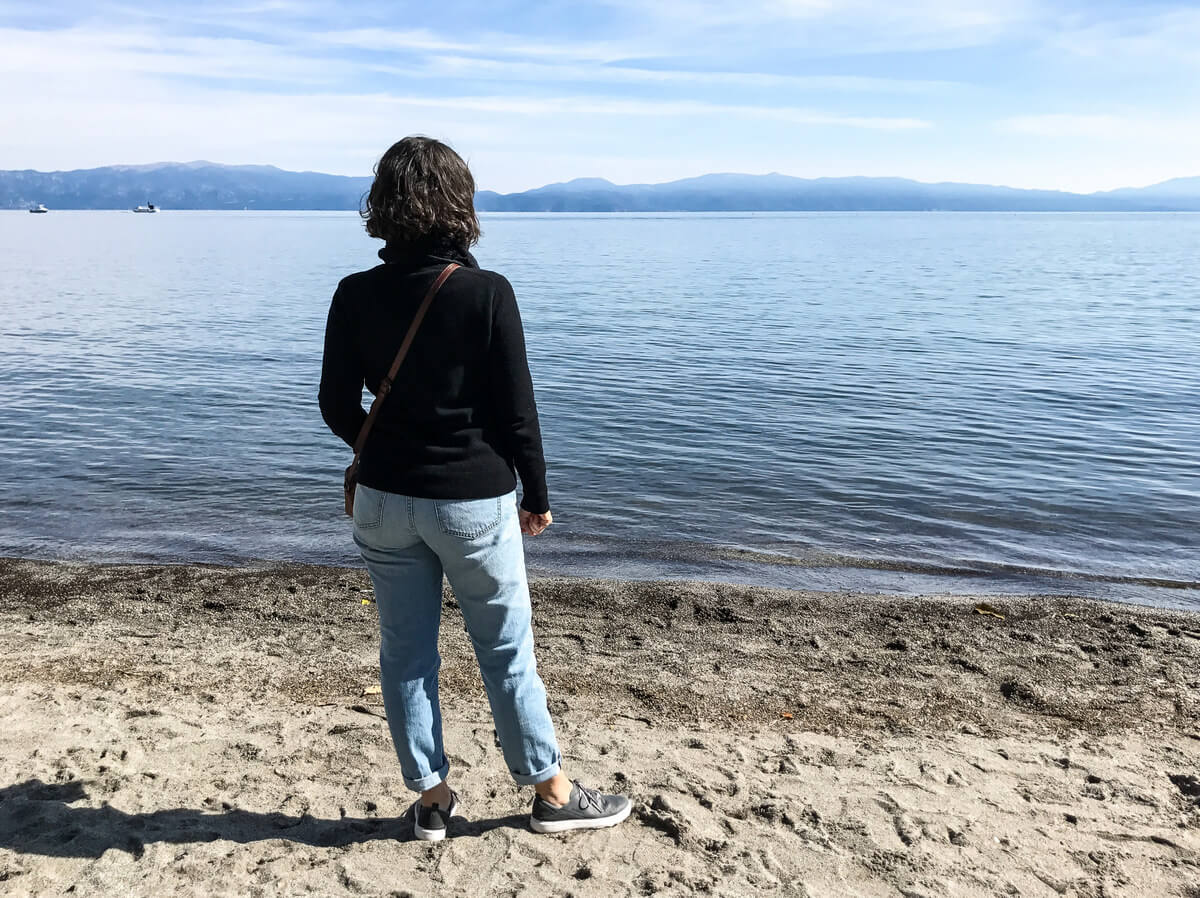 The highlight of Saturday was hiking a portion of the Rubicon Trail, starting at Calawee Cove in D.L. Bliss State Park. We hiked about a mile (the trail goes 4 miles to Emerald Bay) and then turned around, knowing the kids would soon reach their limit. They had so much fun, though, that we could have gone longer.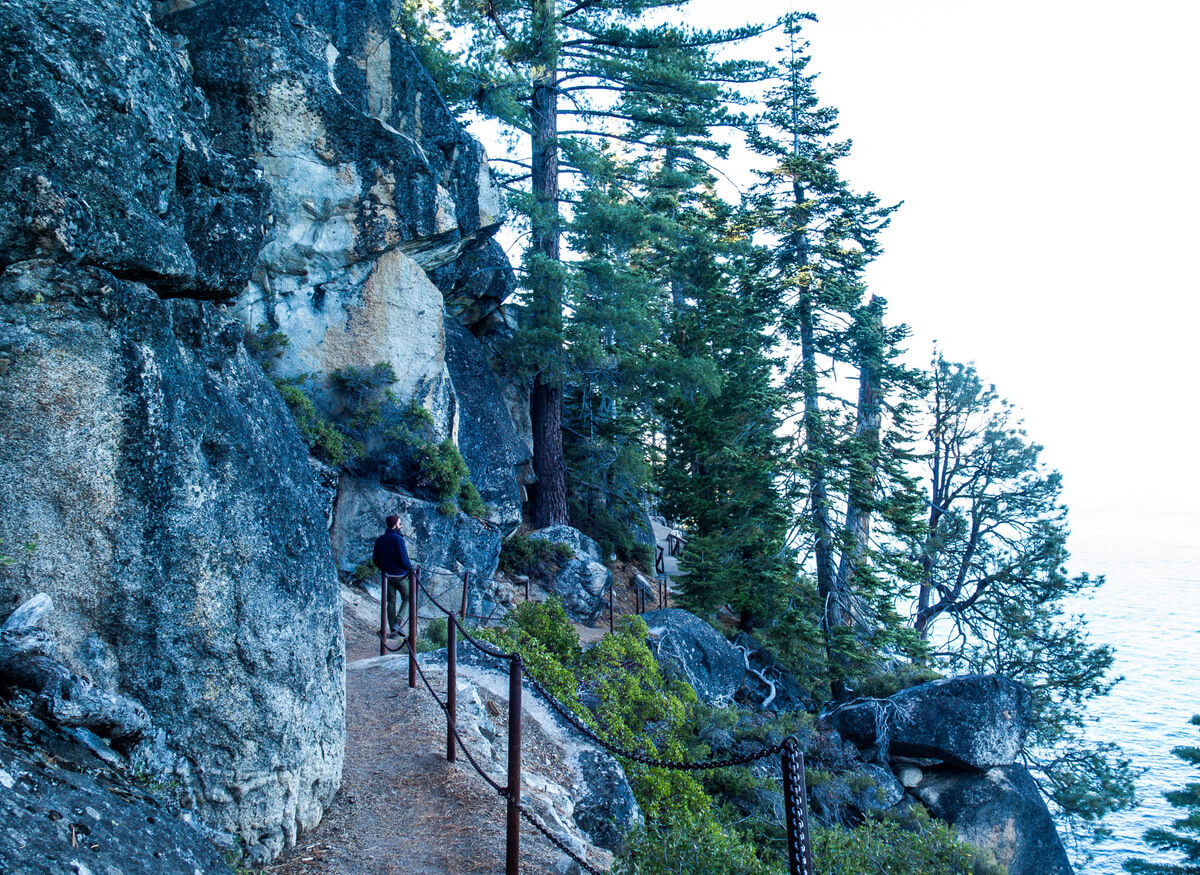 After hikes, beach visits and picnics, I definitely gave these Merrells a test. I was not disappointed. The shoes were so comfortable straight out of the box. There was no pinching, no blisters — instead, they felt light yet supportive. I also like that the heel is slightly low, giving my stride a more natural feeling.
Perhaps my favorite thing about these Merrells is that they're so cute that they're not just for the outdoors. While I can wear them hiking, I can also wear them to lunch or coffee or wine tasting or whatever my busy travel days include. I even wore the Around Town moc to work today!
What are your favorite multi-purpose shoes?
I'm wearing the Around Town moc in turbulence, the Around Town Antara Lace in brown sugar, and the Around Town Antara Lace in turbulence.