One of the biggest lessons that I constantly learn and relearn is to get out, even when everything is telling me to stay inside, for the sake of doing something different. While relaxing at home is comforting and necessary, being outside, especially in nature, is rejuvenating and important. It's always those days that I do something different that I remember fondly later.
A couple of months ago, I spent a few days in one of my favorite places, Pacific Grove, California. I was fortunate to stay in a different part of town than I had been in before, and the wonderful Asilomar State Beach was a 5-10-minute walk from our temporary home. I walked the dogs along this beach the first morning and loved the way the light and sky seemed to be constantly in flux as the winds came in from the ocean.
I had a similar experience a couple of days later, on a very windy afternoon, when I could have just stayed in and avoided the slightly unpleasant coastal weather. I took my dogs to the beach again, wondering all the while if it would be worth it to walk when it seemed like a storm would come at any moment. The waves were noisy, a result of the strong winds brewing in the Pacific. However, the moodiness of the weather made a more beautiful setting.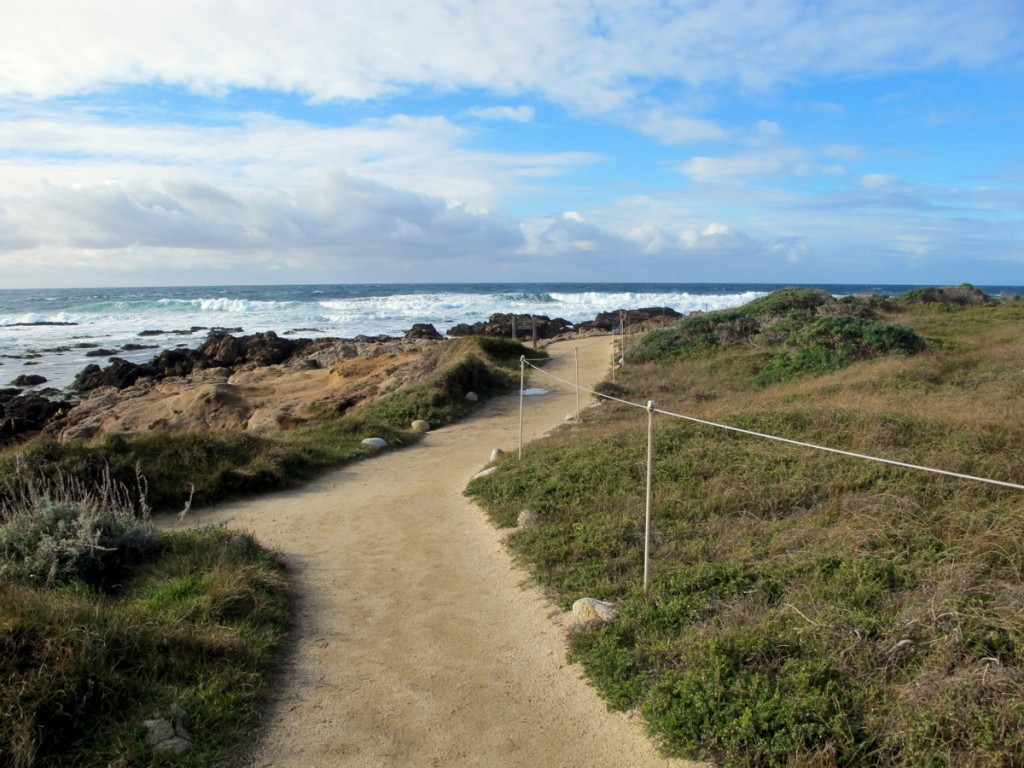 I walked in the other direction, away from my previous morning stroll, and found tide pools and seals and sand dunes and an array of birds flying overhead.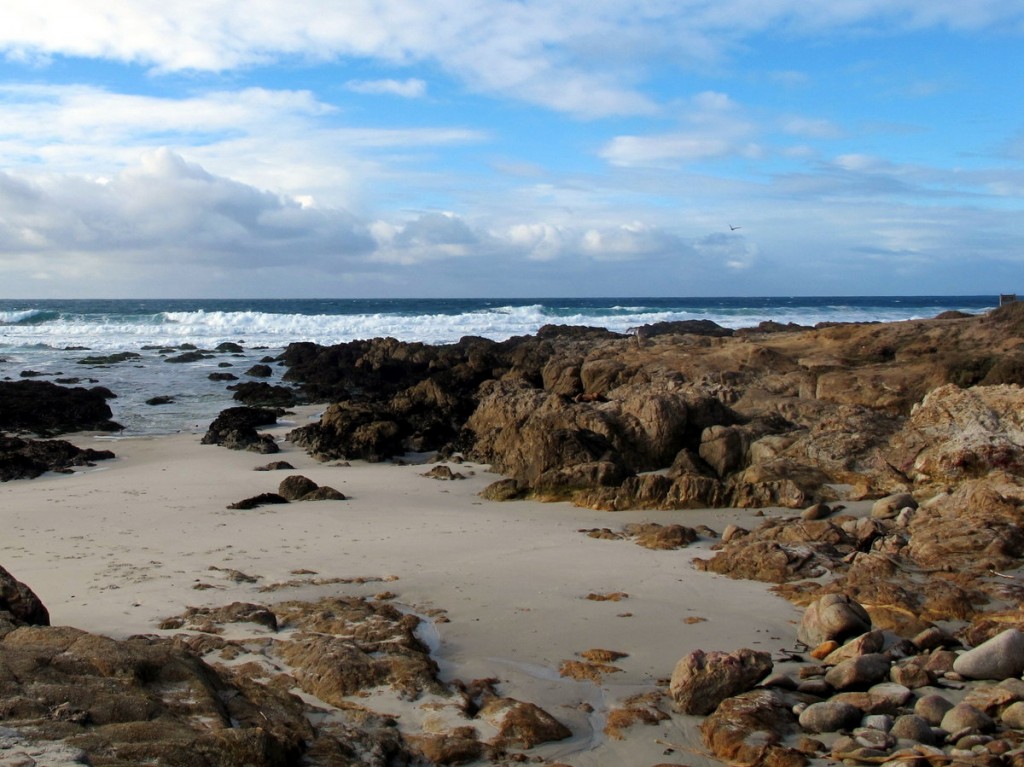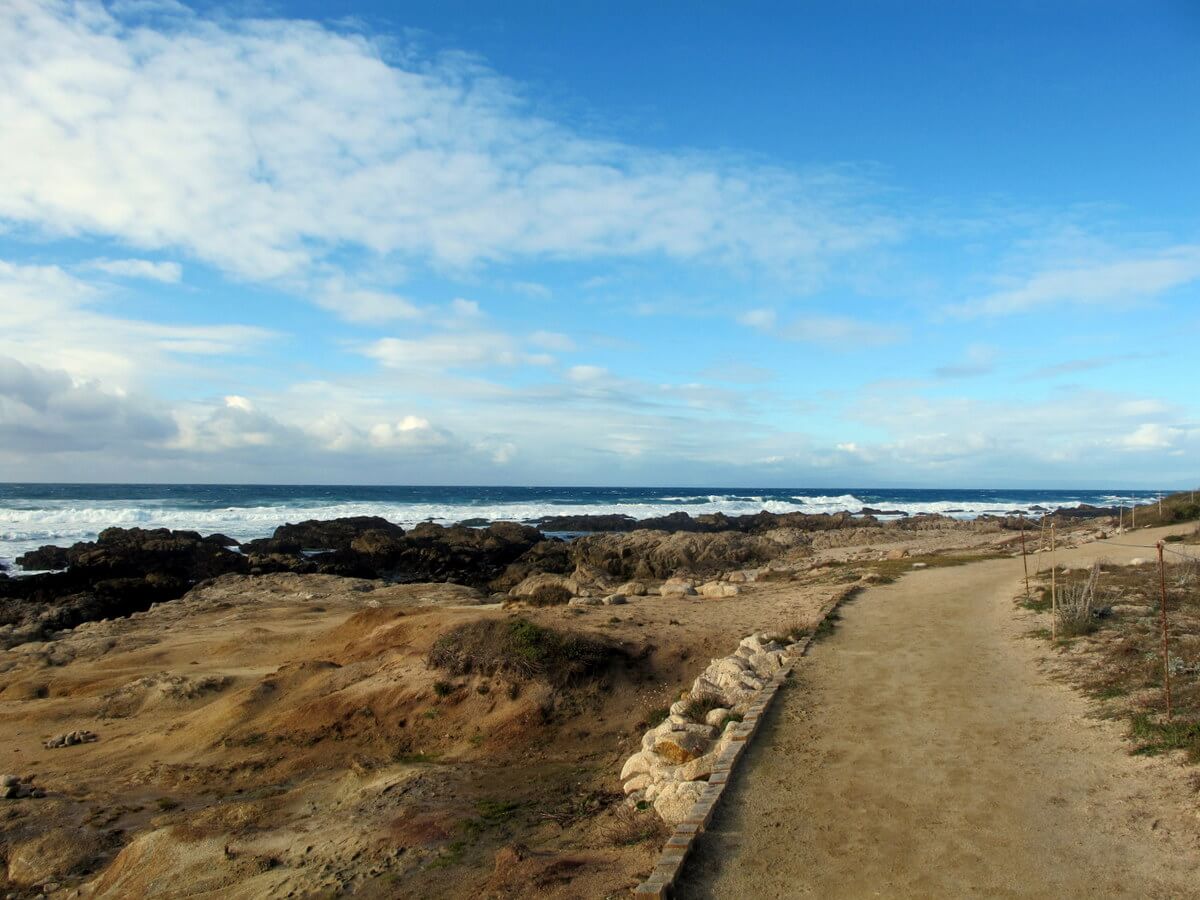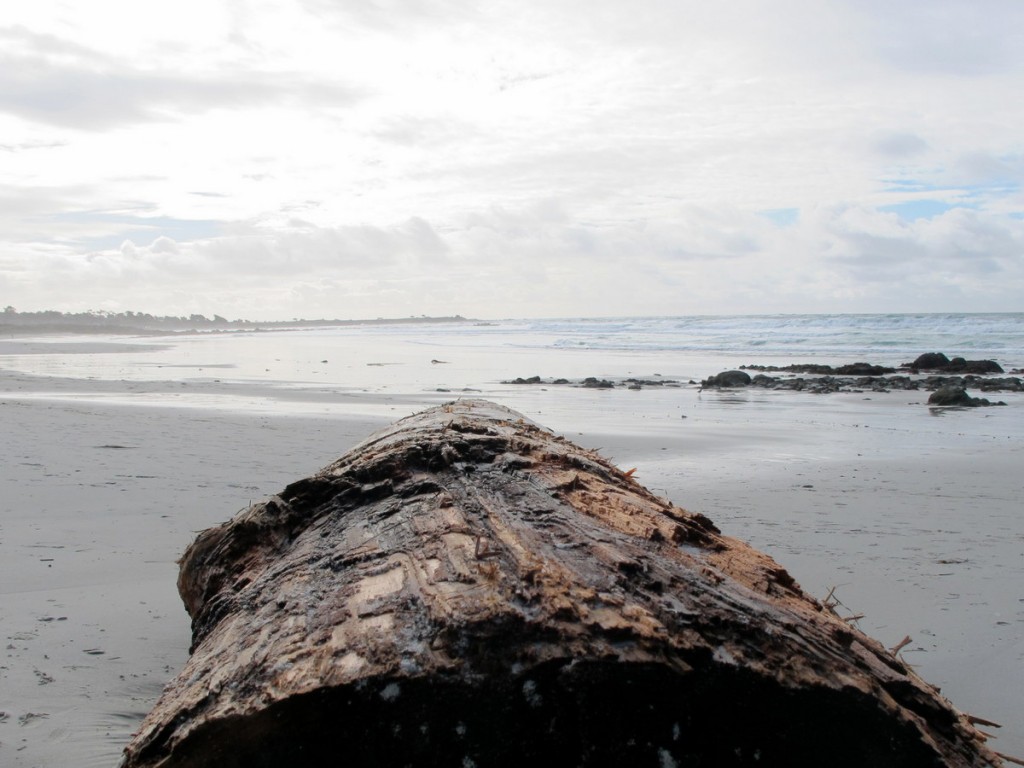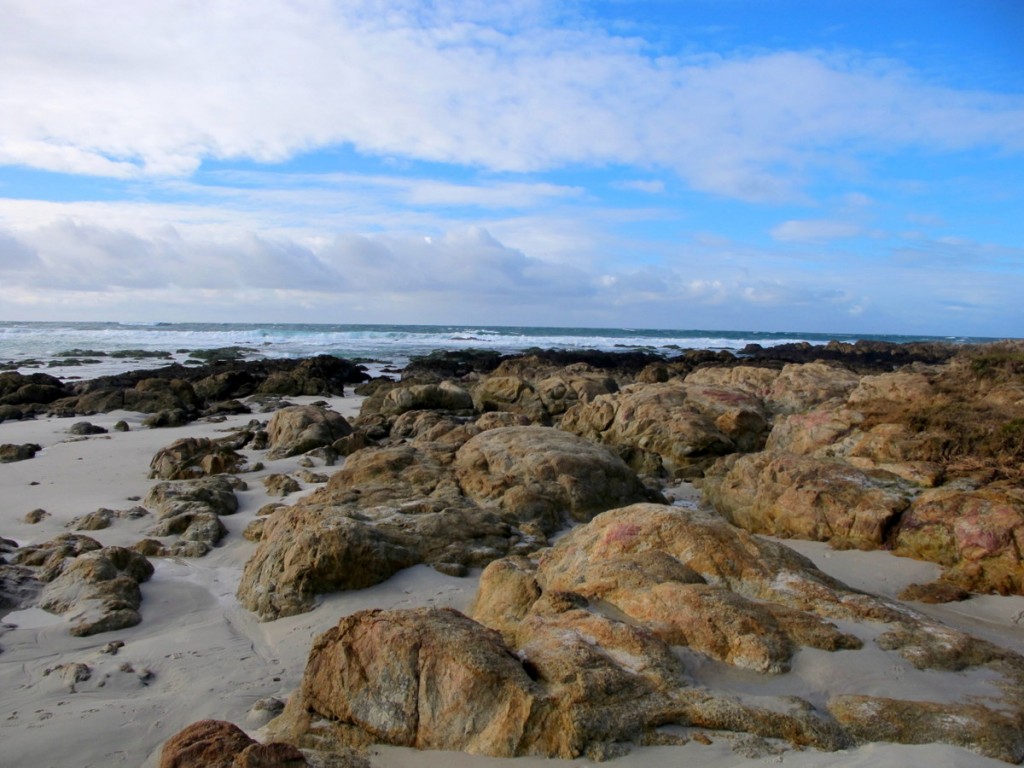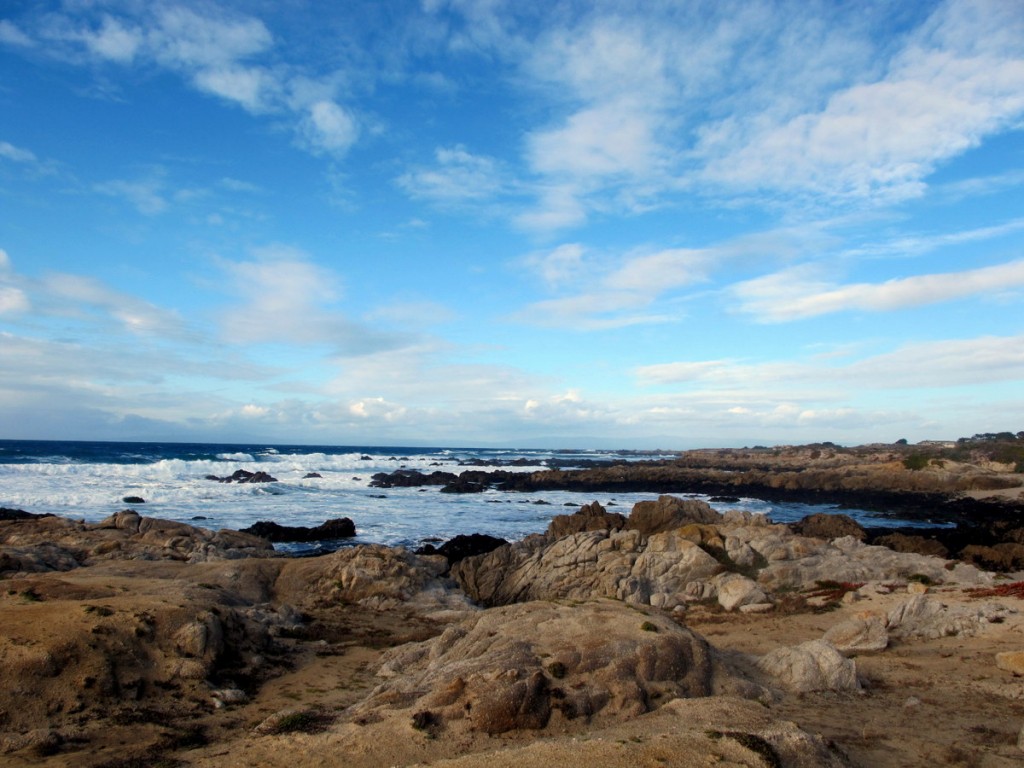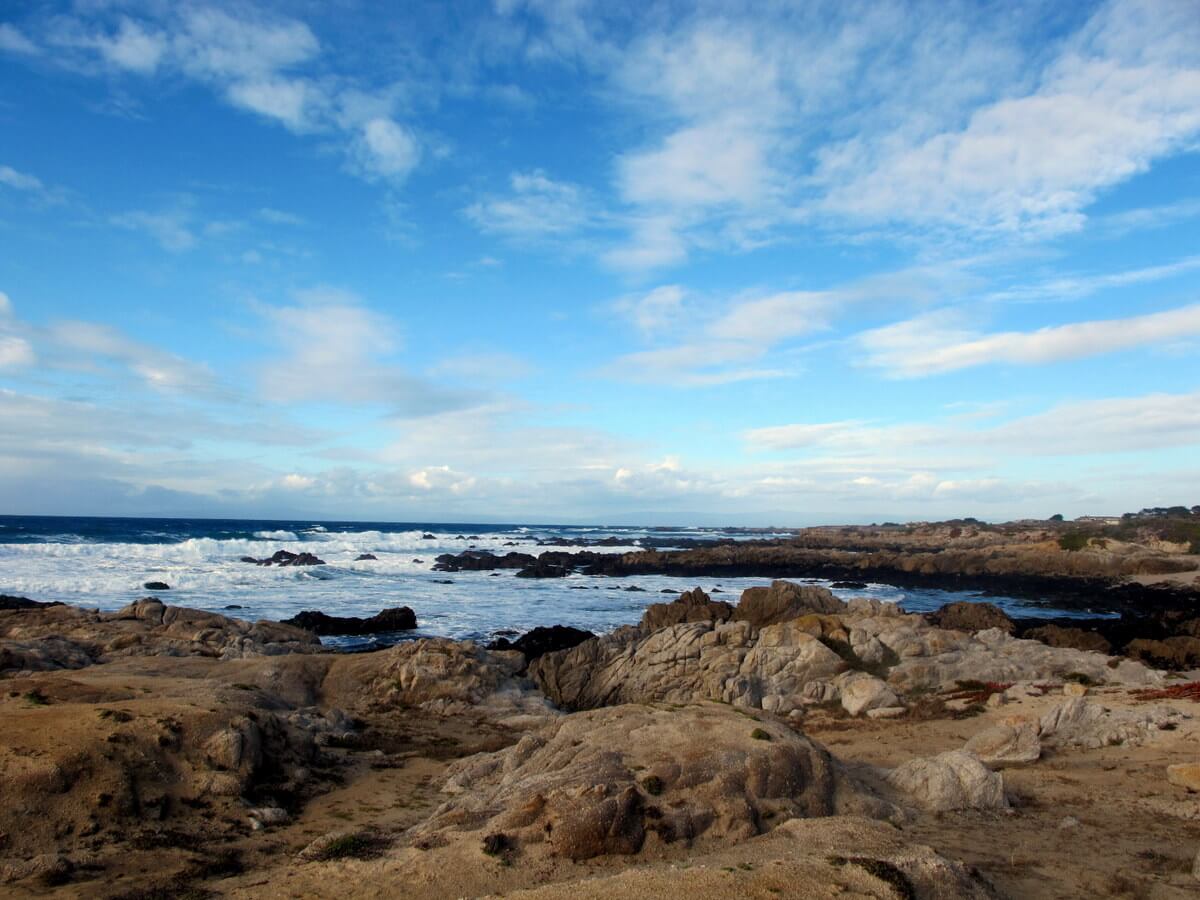 Where are some of your favorite walks in nature?