Work is piling up and free time is at a minimum–we all know how that feels. As the daily grind became too much for me to handle last semester, I got away for a weekend in Bodega Bay, and the purity of it was exactly what I needed. Maybe it's just what you've been needing, too.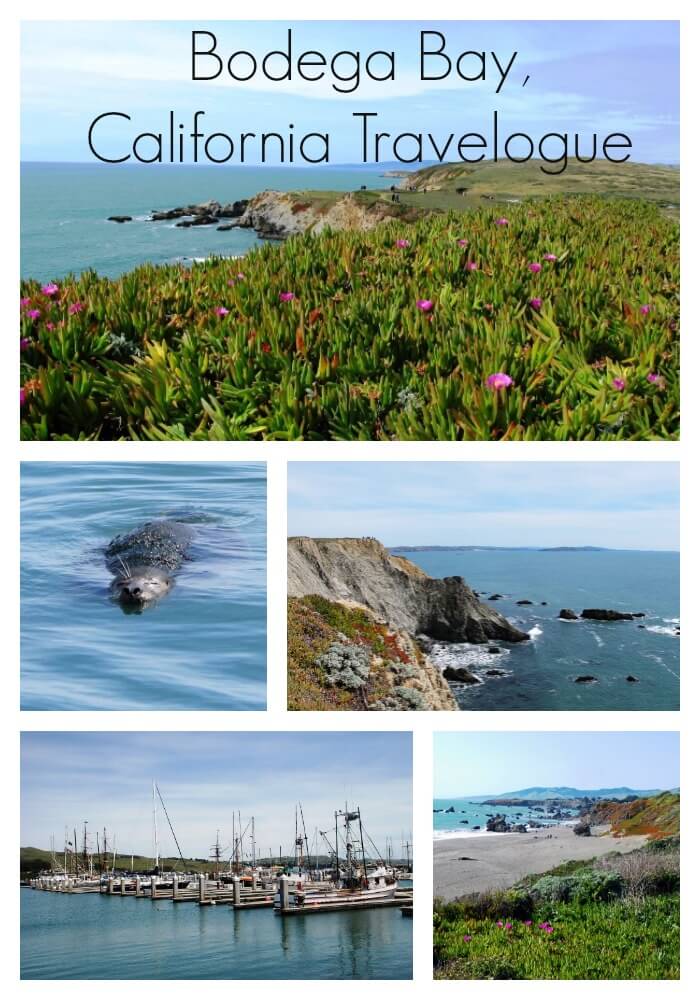 When my father and stepmother came to visit, he reserved a house near Bodega Bay, a small town on the coast of Northern California. We hopped in the car, all 8 of us (4 adults, 2 kids, and 2 dogs!) and set off across California wine country for the coast north of San Francisco.
California's coast is not what most people expect it to be. The beaches of Southern California are quite different from most of the state's long coastline. It is rugged. It is usually cold and windy. It is wildly colorful and full of life. It is gorgeous.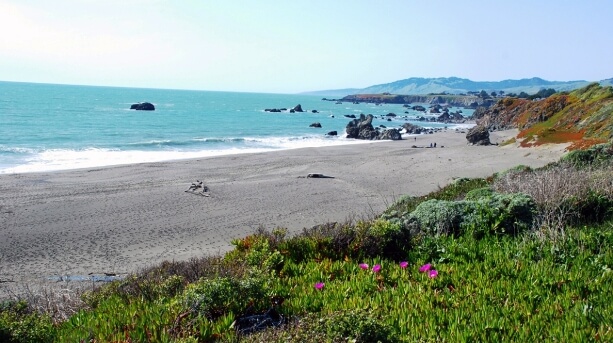 Renting a vacation home on most of California's coast means a house without much around it except ocean views and beautiful hills. This was no exception…but there was one problem: no wifi. In fact, not even really a cell phone signal…
I felt more than a bit nervous about not having Internet access for 3 days, and I wasn't the only one. However, like good family travelers, we reminded ourselves to remain in the moment. We took walks like this one right outside the front door. We saw countless deer, and my husband even saw a bobcat on an early morning walk.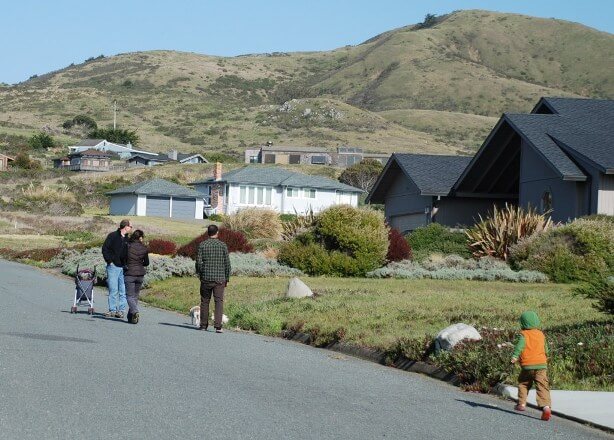 We spent some time on the area's beaches: windy, wild, and breathtaking.
Bodega Bay is a small town that lies in a busy geographic position. It sits at the intersection of the Pacific and North American plates (yes, as in earthquakes) on Bodega Harbor, which was formed by a depression in the infamous San Andreas fault. The whole area is protected and part of a national marine sanctuary. Despite the town's small size, it is well-known here in California as a place to get away from the busy-ness of life. The simplicity of life here, centered around the rhythms of the ocean, feels like a different world compared to city life, centered around the rhythms of stoplights and traffic.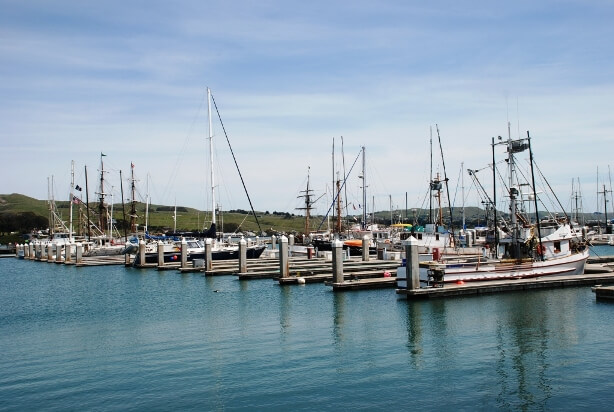 Being on the ocean means excellent seafood. From November to June, crab is the big thing around here.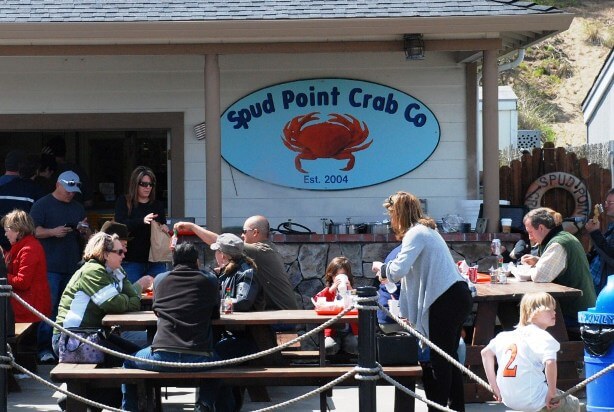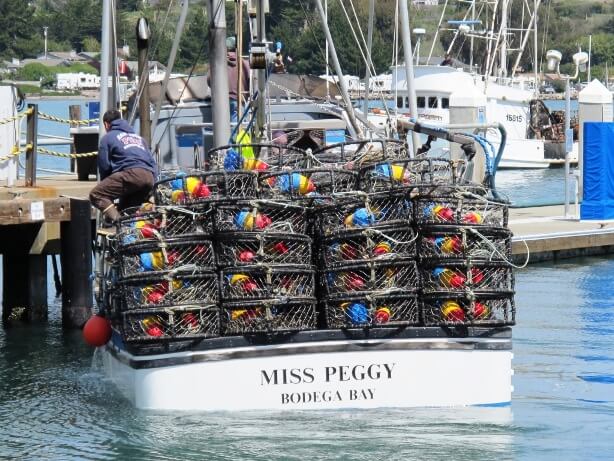 In addition to watching the fishing boats at the harbor, one can stay busy just watching birds and other visitors like this harbor seal.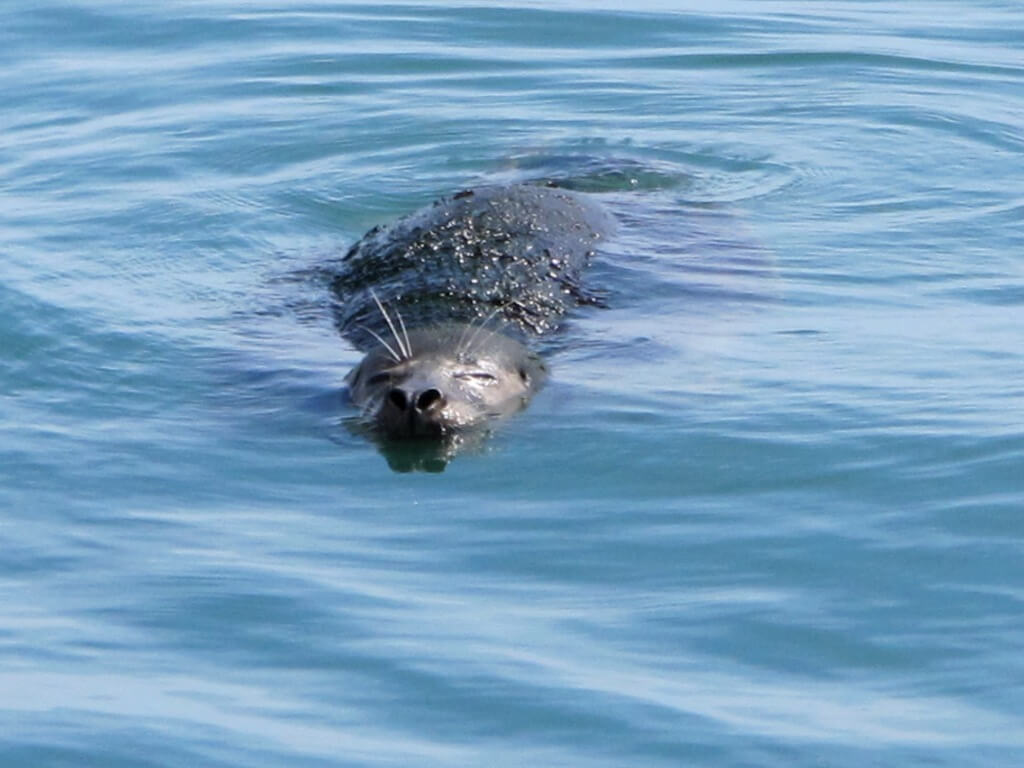 Right next to Bodega Harbor is Bodega Head, a long piece of land resulting from the earthquake activity. It provides the perfect place to walk because it is so beautiful. Bodega Harbor is on one side and the Pacific Ocean is on the other.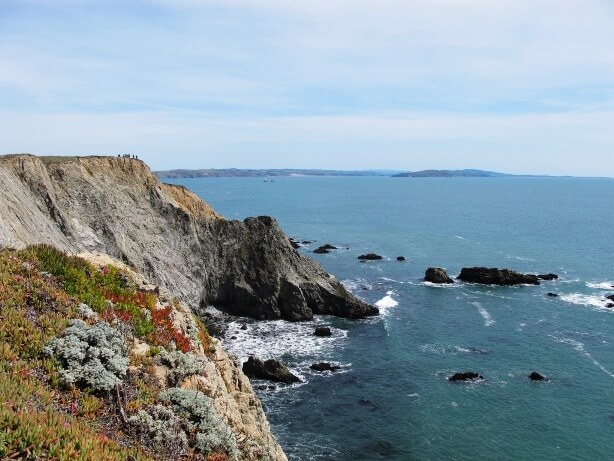 If you're here between December and April, you will probably see whales migrating. We did. There was a gray whale playing around right off the cliffs. The show it put on was much more impressive than what I could capture in a photograph, especially because I enjoyed watching instead of trying to take pictures.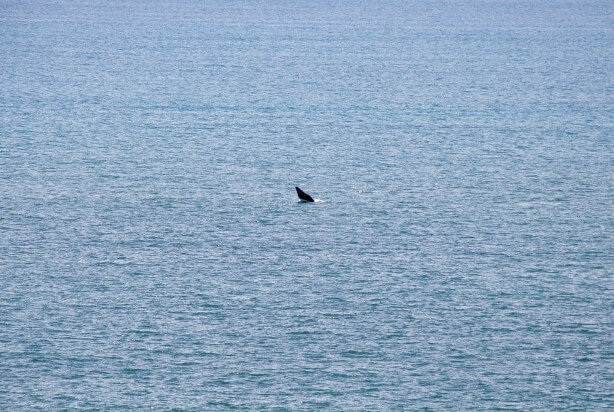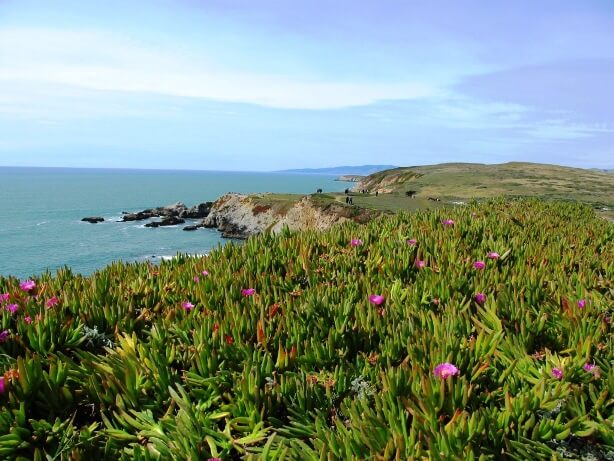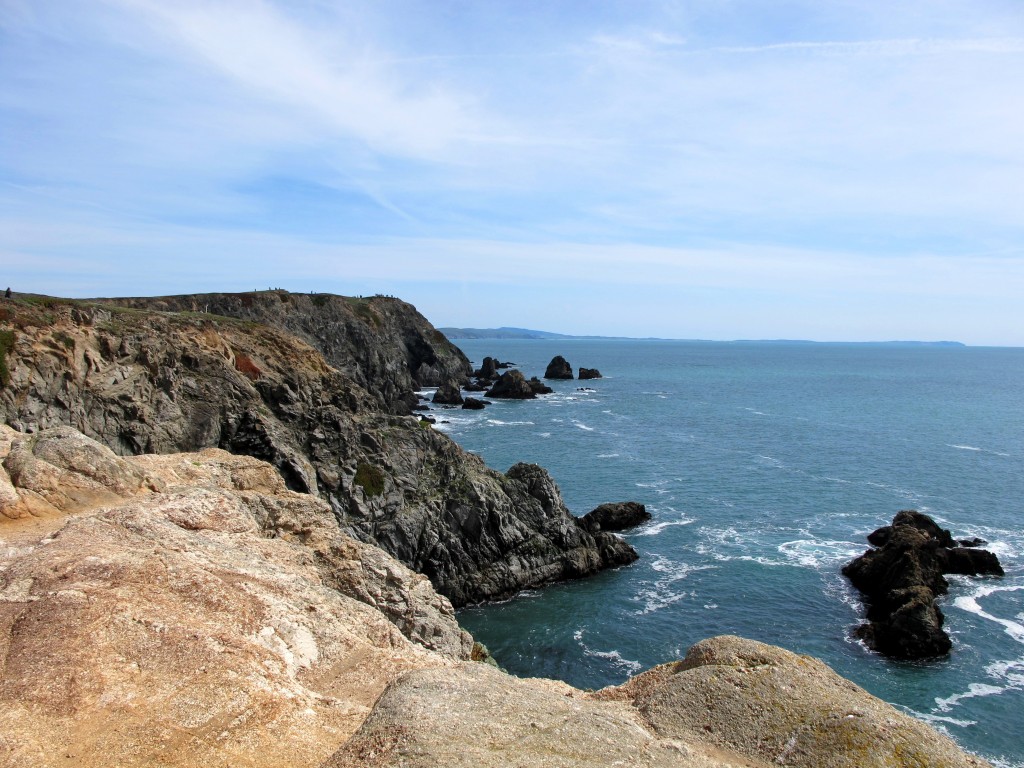 And when we pulled ourselves away from those views, we played games, ate meals together, and chatted…the rhythms of family, food, and nature. Thank goodness there was no wifi. I didn't miss it for a second!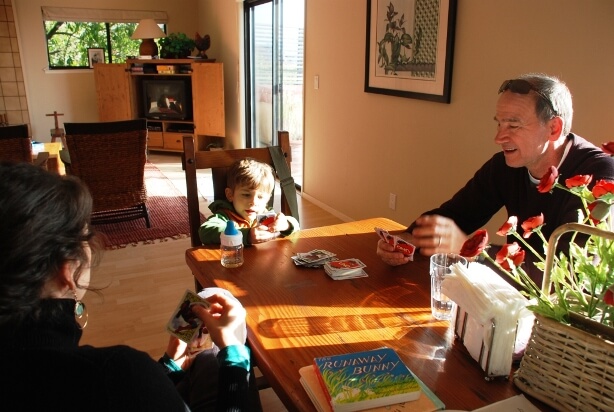 Where do you go to connect with yourself, family, or nature? How do you feel vacationing without an Internet connection?
This post is part of this week's photo series at Budget Travelers Sandbox, Delicious Baby, and R We There Yet Mom.
Pin It