Have you ever spent $100 on a pair of jeans that doesn't fit quite right? Yeah, me too. After spending too much money on jeans over the years, I was frustrated that I still didn't have that perfect pair. Whether the waist was too high, the fabric too loose after a few hours, or the wash too whiskered, I began to wonder if I'd outgrown one of my favorite wardrobe staples.
Then came Everlane denim at $68 a pair. Besides the good price point, Everlane jeans feature thick, durable denim and the quality that I expect from everything I buy there. Plus, Everlane has free returns on exchanges, so if I need a size larger or smaller, it's easy and free for me to exchange them for another pair. And bonus: Everlane has models in a variety of sizes — you can even choose which size you want to view the denim in (0, 2, 6, or 10). Here's my Everlane denim review, but I'd love to hear your thoughts if you've tried their jeans!

Everlane boyfriend jeans review:
I recently got the Everlane boyfriend jean in mid-blue, and they're now my go-to jeans when I want an easy, relaxed look. What I love about these jeans is the soft yet substantial feeling of the denim, the color (a nice medium-light blue) and the comfortable fit. The waist and hips are not too loose, so the jeans stay up without that too-tight feeling that often comes with skinny jeans.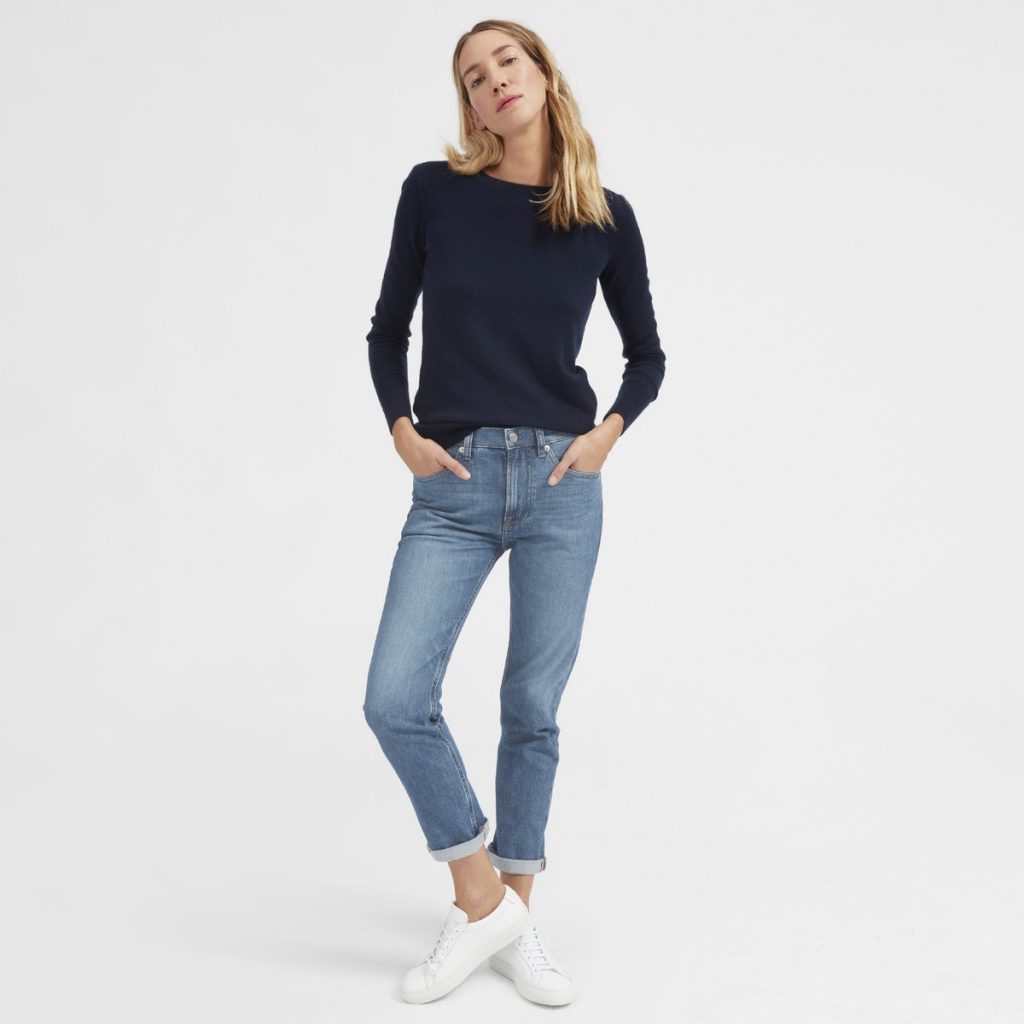 How do the boyfriend jeans fit?
I'm 5'3 and usually wear between a 4 and 6 in pants, and I ordered size 27. For a true slouchy look, you should order your regular size, but if you want a more fitted look, you can go one size down like I did. The length is perfect for me. It hits right at the ankle, although I often roll them up once or twice. My only concern about the fit is the length of the line from crotch to waist — the fly seems to go on too long, but I think my relatively short stature doesn't help to elongate the long front.
Everlane mid-rise jeans review:
Ever since I got these jeans last fall, I've been wearing them a lot…a lot! I love the fit and the weight of the fabric. Unlike other slim-fit jeans, these don't hug in weird places or bag at the knees. The legs are slimming and the length is great for pairing with heel boots or flats for a little ankle showing. I got them in the true black, and after many washings, the color has faded only slightly.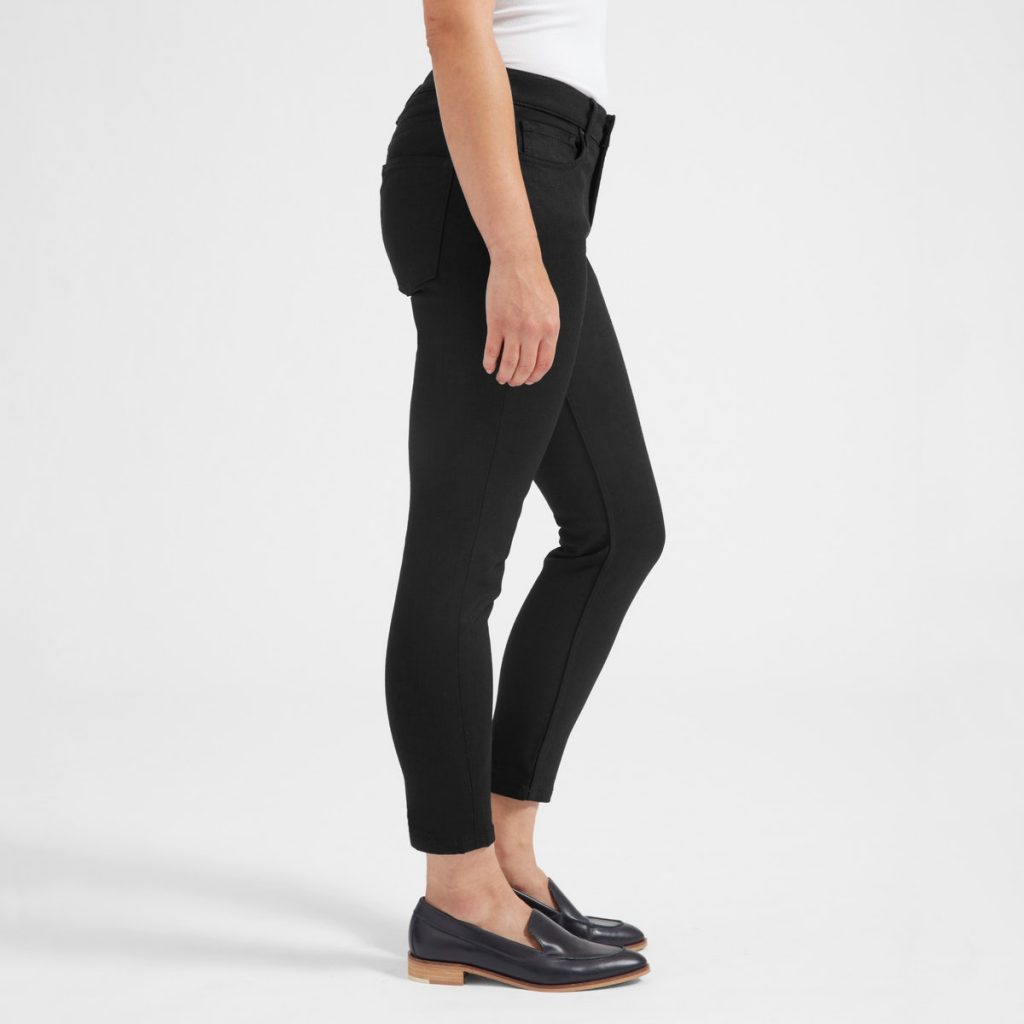 How do the Everlane mid-rise jeans fit?
Everlane claims that the size varies a bit on the wash you choose and that the black and dark indigo may need to be ordered one size up. I ordered 28, my usual size, and found that they fit perfectly, and they don't loosen up much after wear. I'm 5'3″ and ordered the ankle length.
Read more: See my review of Everlane shoes
The verdict: there's so much to love about Everlane denim: the fit, the colors, the rises, and the quality fabric. But what really sells me is the price ($68!) and the fact that they're made in a factory I can trust. Check out more about the factory making Everlane denim here. I'd love to know if you've tried Everlane jeans and what your impressions are! Please let me know in the comments.