"Family travel" is a reality that continues to evolve in my family. When I was young, it was about intimate family vacations–a few weeks in Europe with one of my parents, then long staycations with family in Brazil. Naturally, our travel style changed a lot after my sons were born. Since Noah was just a few months old, we've been traveling steadily as a family. But now that they're older (5 and almost 9) and their relatives want as much quality time with them as possible, the reality is changing yet again. Most of our travel is to visit family, and most of it is as a fairly large group.
My husband's entire family lives in Brazil. I always say that I hit the jackpot with them. They bring a lot of love and laughter to my life, and they've completely accepted me into their family despite our different cultures and languages. We do our best with the distance, making a trip to Brazil once a year and hoping they'll come visit us once a year, too.
This year we got especially lucky because most of my husband's immediate family came to visit. My mother-in-law, both of my husband's sisters, and both of our nieces visited for a bulk of our summer. The Brazilian economic crisis means that it's very expensive for them to travel here (imagine looking at the price of everything and multiplying it by 4!), so we spent a lot of the time at home around the pool or exploring Sacramento. But we couldn't let them visit Northern California without showing them Lake Tahoe in summer. (They actually know and love Tahoe from previous visits in the winter.)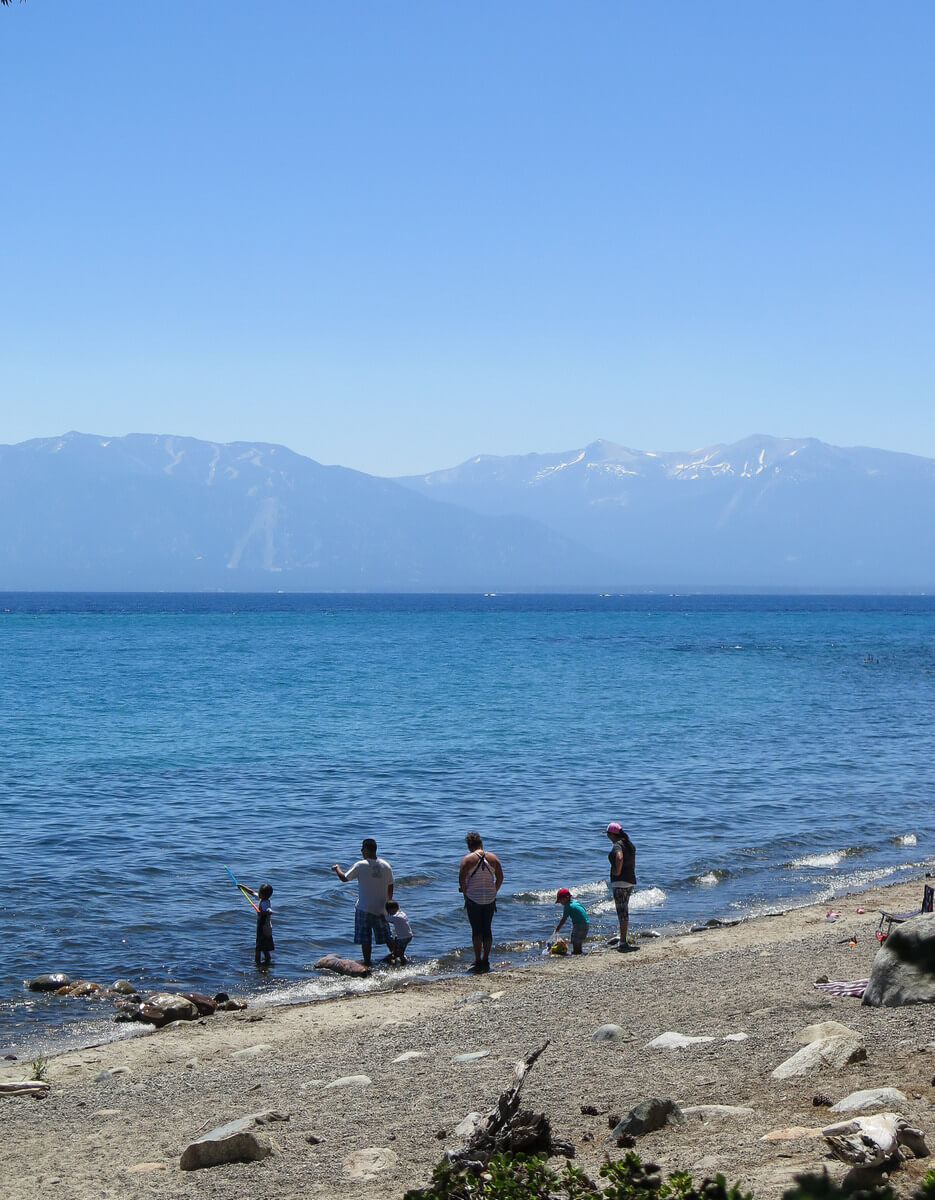 Traveling as a group of 9 is not easy. I quickly realized that it requires letting go of expectations (I like to explore and be outdoors a lot, so that can be hard) and just enjoying being together, which is easy with them! Our three days there went by too fast, but here are some highlights of our 3-day family vacation in Lake Tahoe in July:
Looking for crayfish in the shallow water at Tahoe City on Lake Tahoe's west shore. The kids (my sons and their beloved cousins, ages 11 and 10) could have done this all day.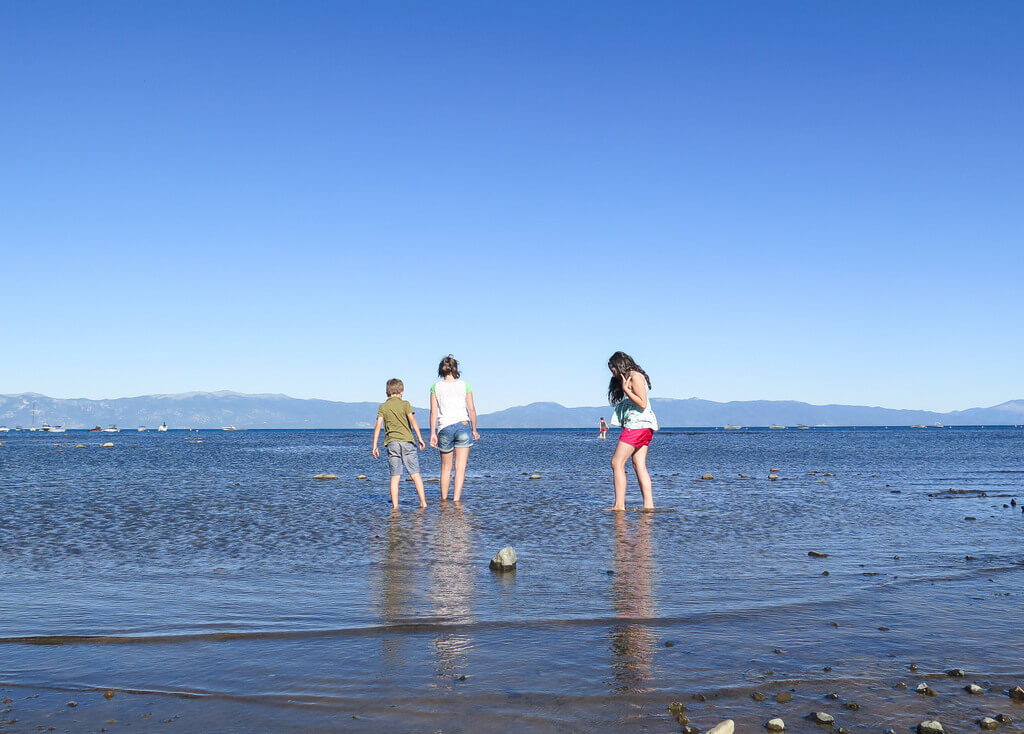 Eagle Falls at Emerald Bay: We parked along the side of the road and found the falls after less than 5 minutes of walking, but if you go, be aware that there is nothing to protect you from falling and no signs to warn visitors. I found it surprisingly dangerous!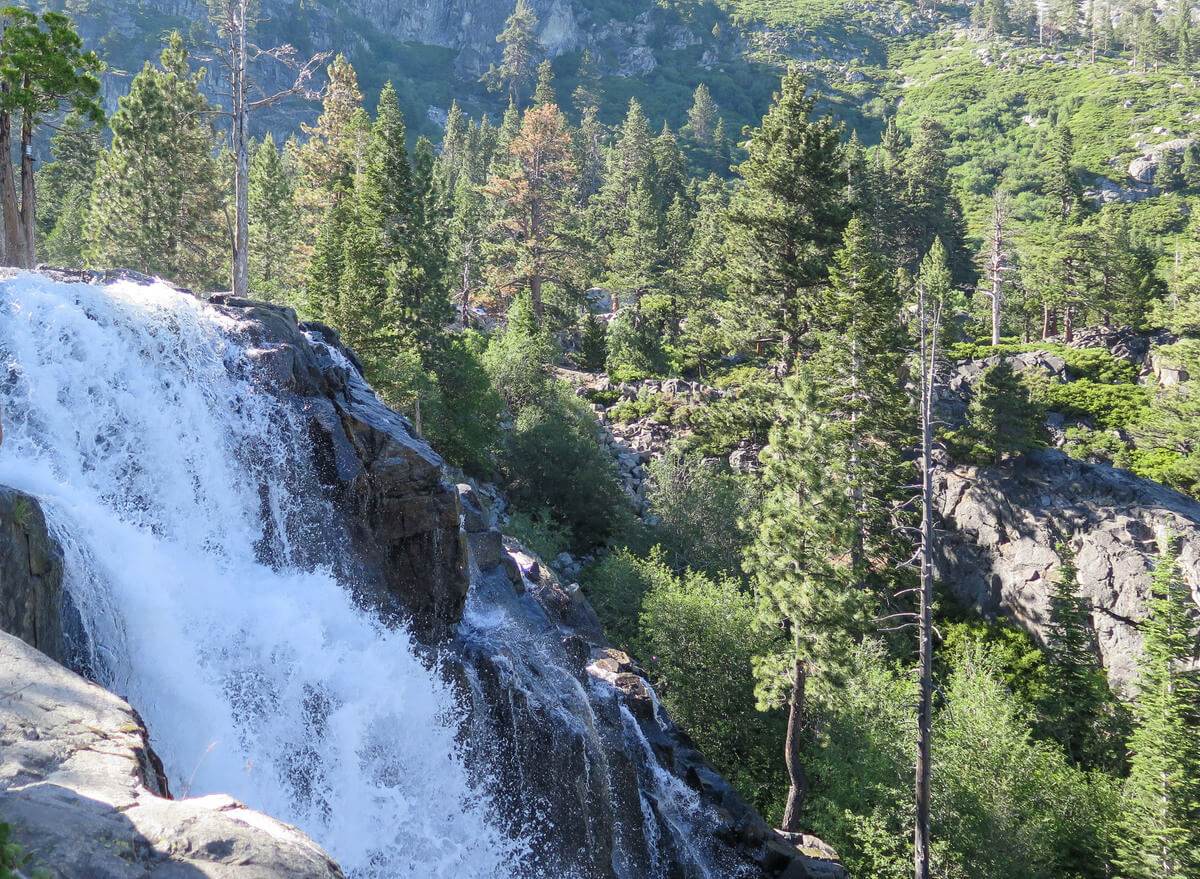 And keeping the kids happy with popsicles from the snack truck at the Emerald Bay vista point: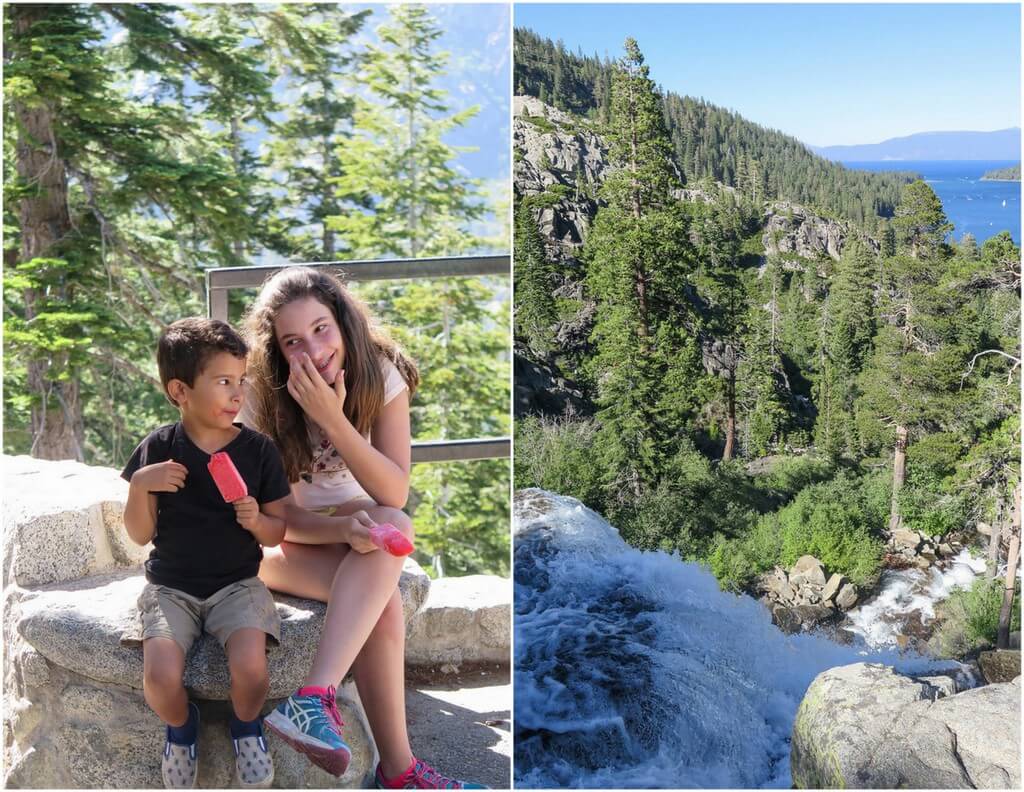 Sugar Pine Point State Park: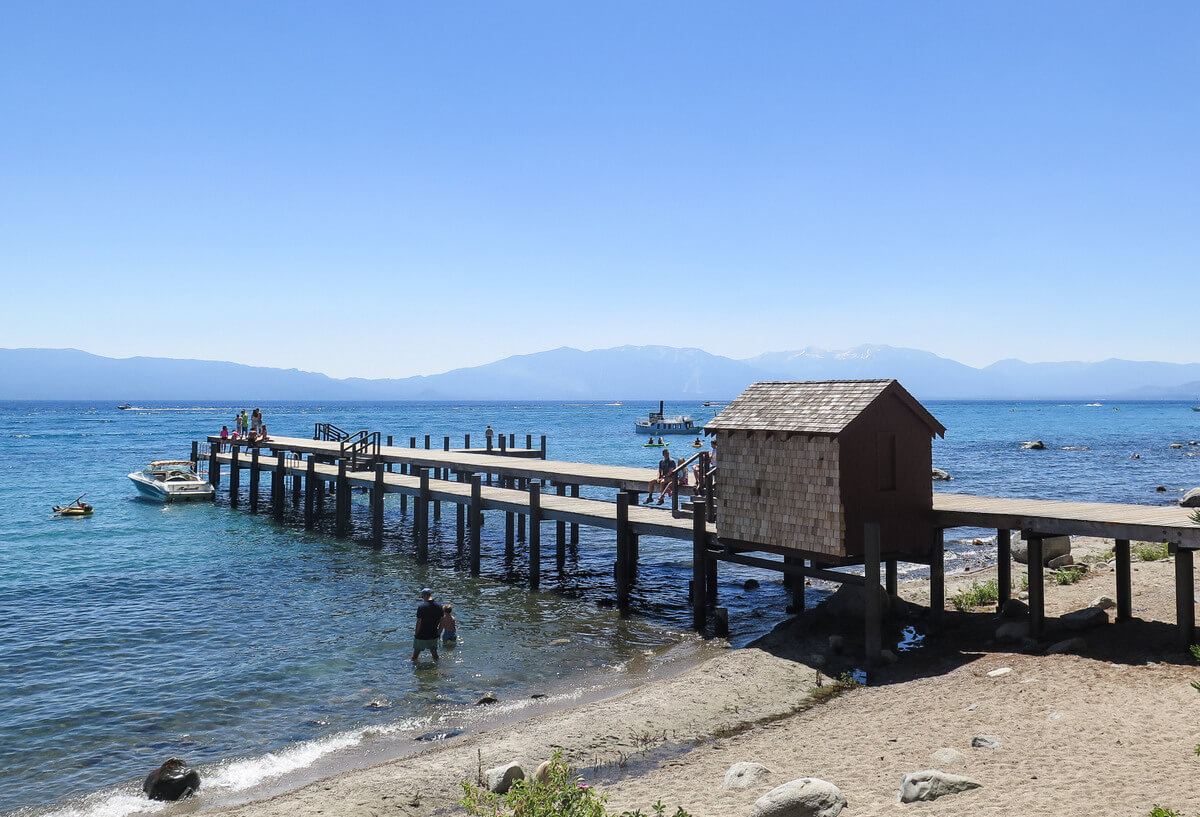 We found a peaceful spot in Sugar Pine Point State Park, away from most of the 4th of July crowds. After walking south along the beach, we came upon a little trail that ends at a stretch of beach facing south. It's rocky and lined with boulders, which the kids loved.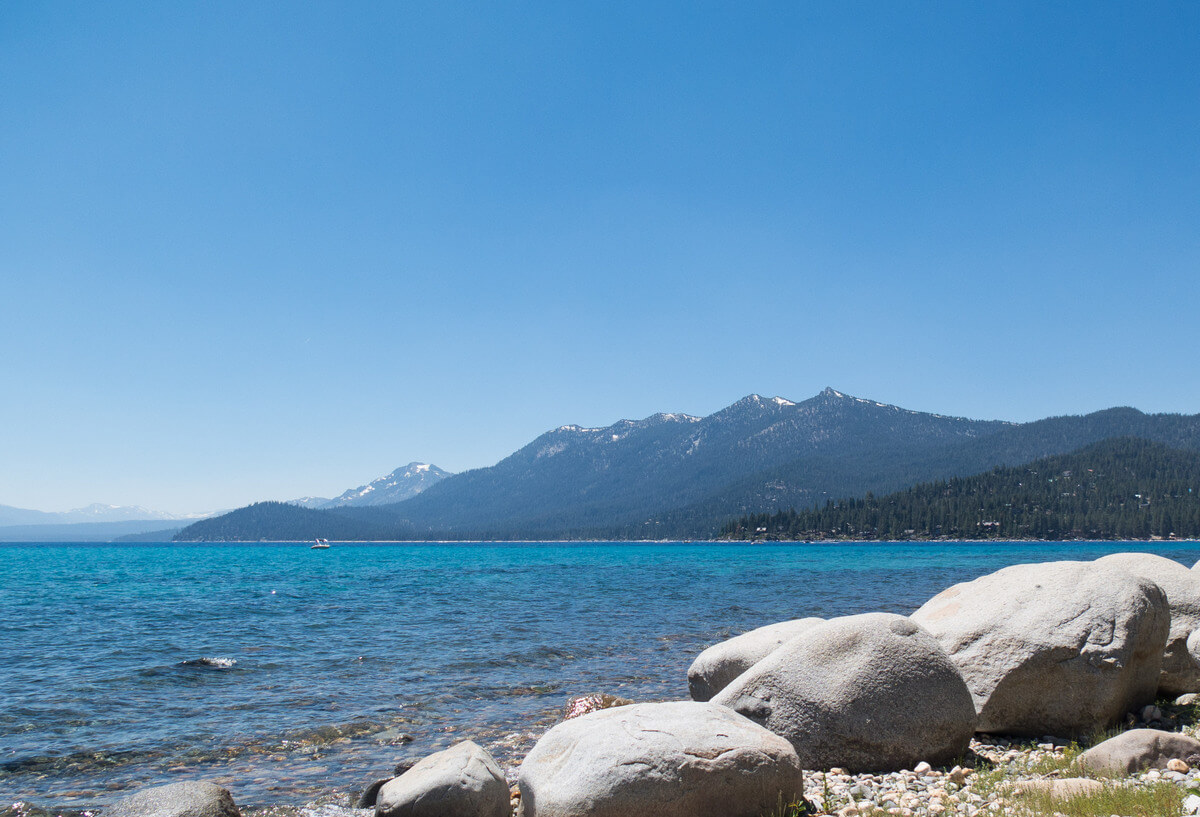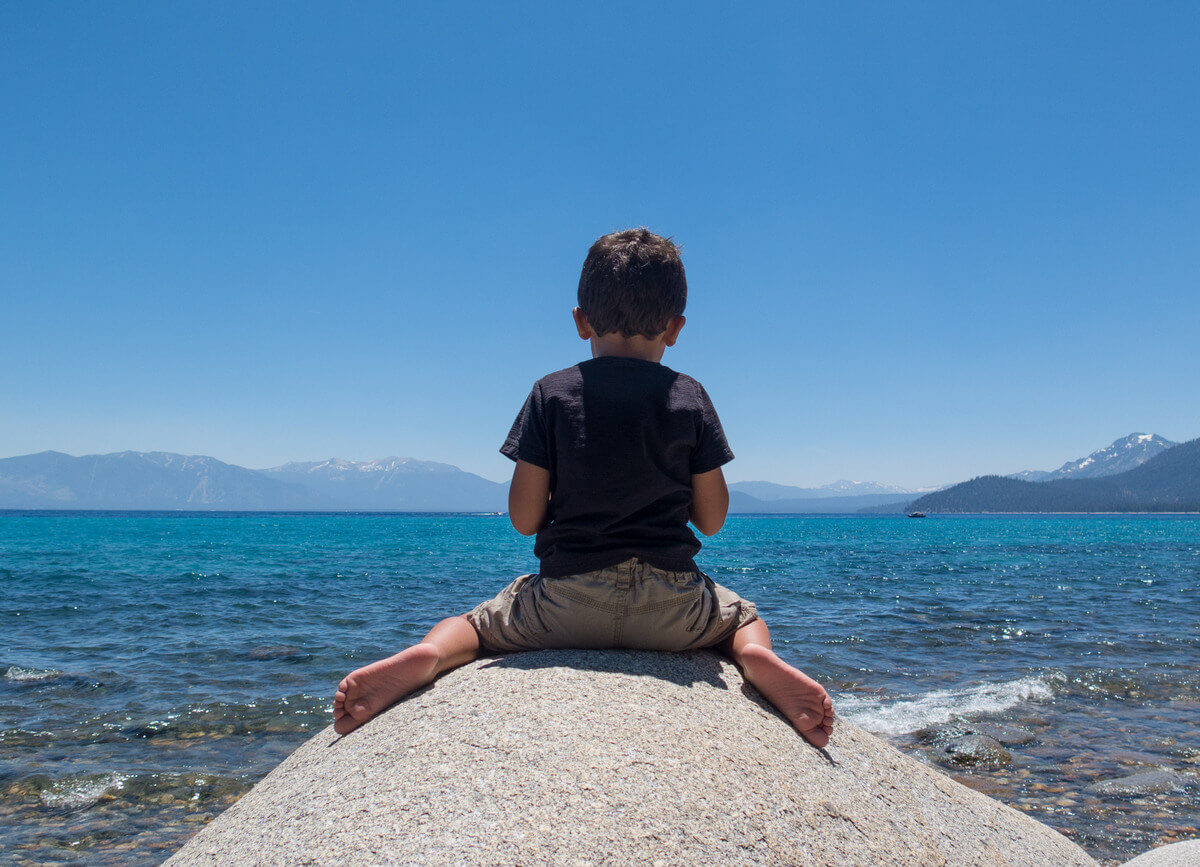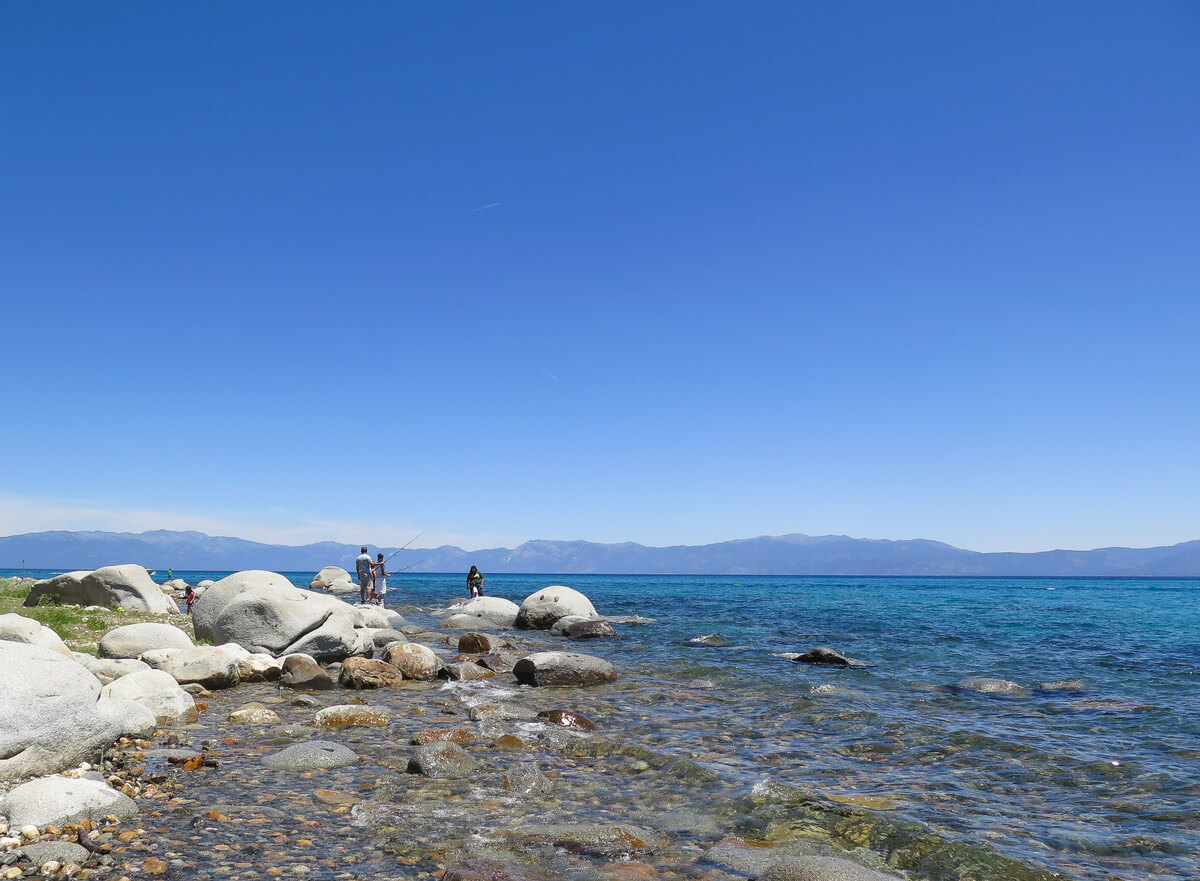 Noah's new look: he's really into wearing polos with the buttons buttoned all the way up! I'm not sure where he got that idea, but I love that he's into making his own decisions now that he's almost 9. 😉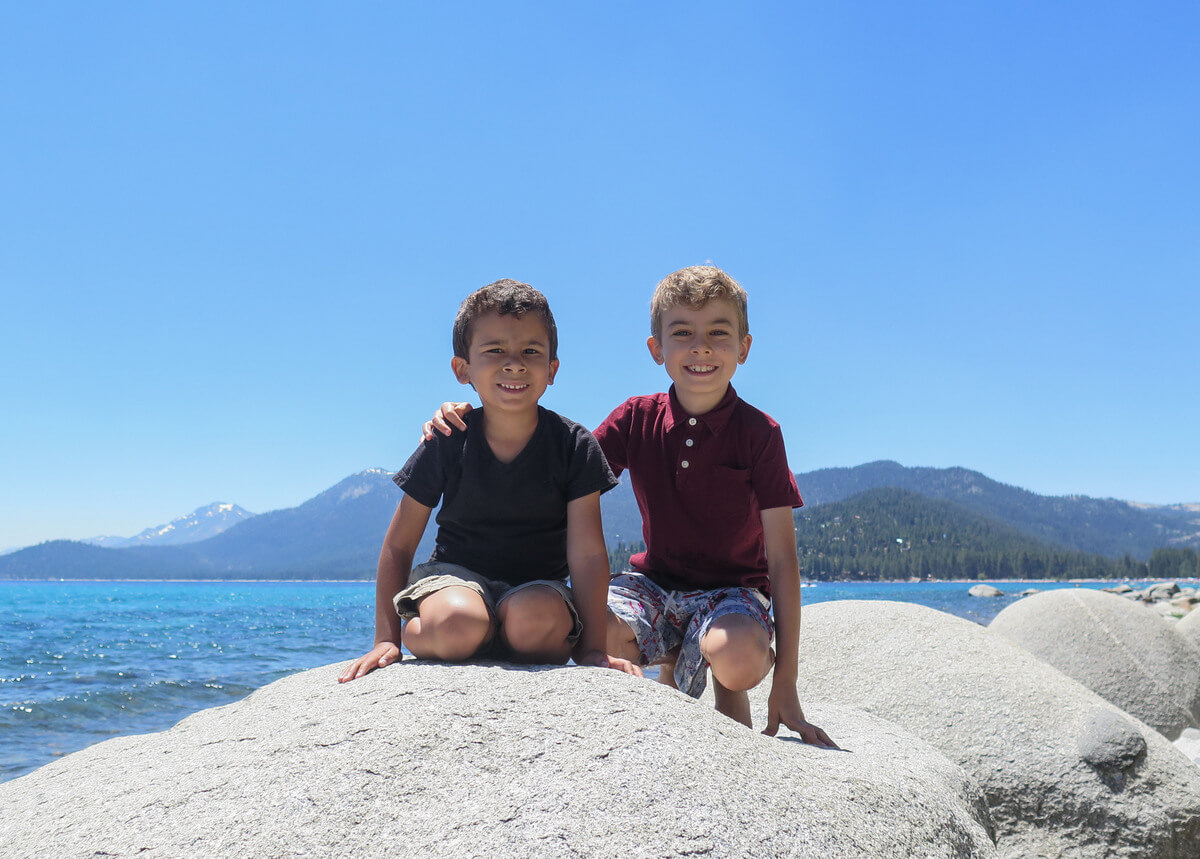 My in-laws loved testing the water–so cold compared to what they experience in Brazil!–and some of them even braved the cold to get to the rocks farther out. (My nieces adore my husband/their uncle, so the three of them are constantly up to lots of fun, and Noah always wants to be part of the pack, as you can see..)
Squaw Valley meadow & village:
A lot of people wouldn't think of visiting this area in the summer since it's known as a winter ski destination, but after staying here last summer, I really like it. The meadow is beautiful, it's relatively quiet, and there are lots of hikes in the surrounding mountains.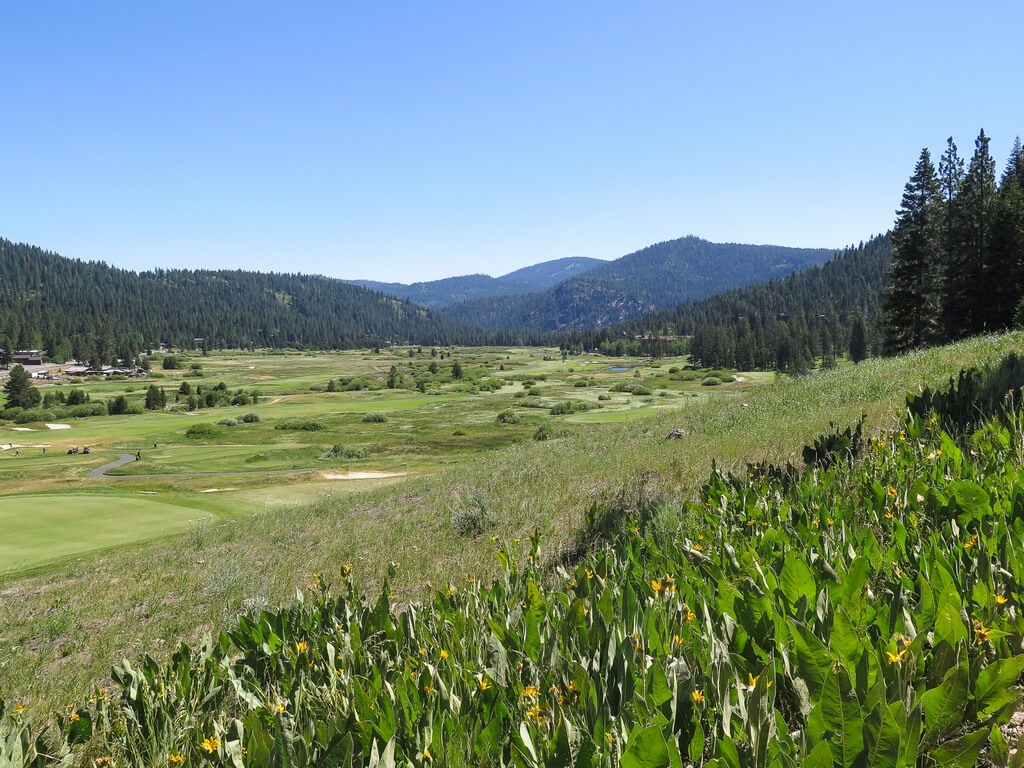 My in-laws loved the Village at Squaw Valley, and even though it's a bit commercial, I can see the appeal for a family: restaurants, shops, outdoor games for kids and adults, and lots of patios to enjoy the summer weather. We had a good lunch at Fireside Pizza.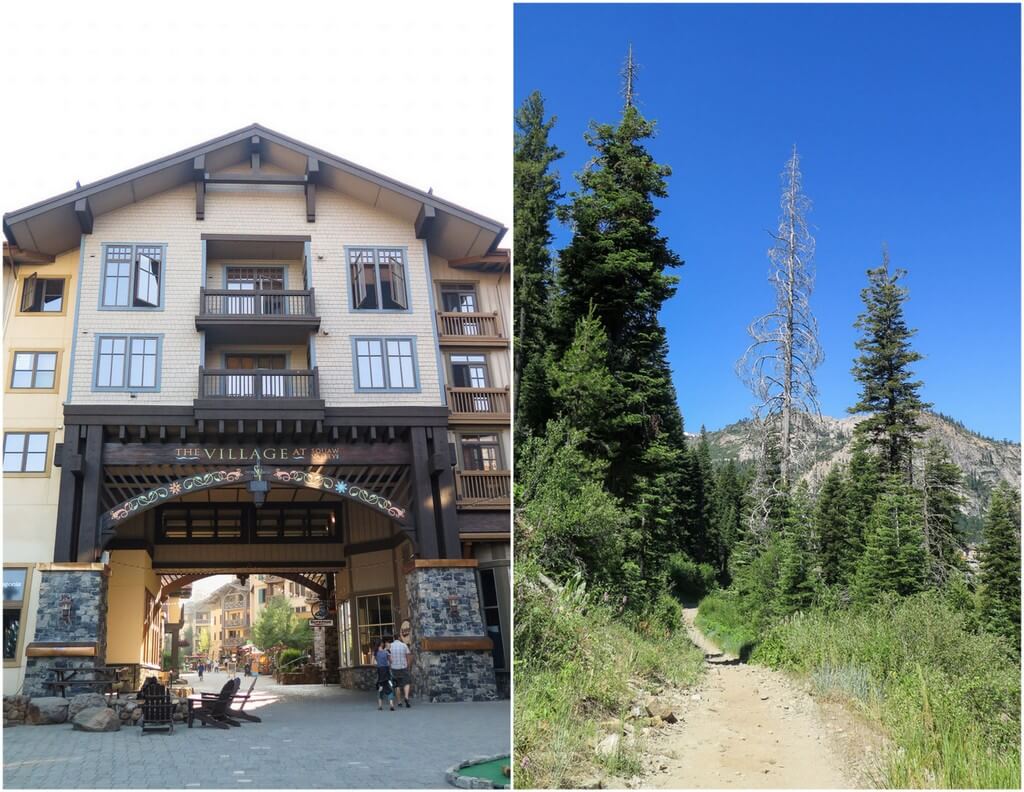 A hike above the meadow: While they went to the village, I walked the short Trollstigen trail. It meanders in and out of trees and past bubbling creeks and small waterfalls above the valley floor. The trailhead is hard to find–park at the village and walk to the end of the parking lot, away from the village. The trail starts there, where the parking lot meets the hills and trees.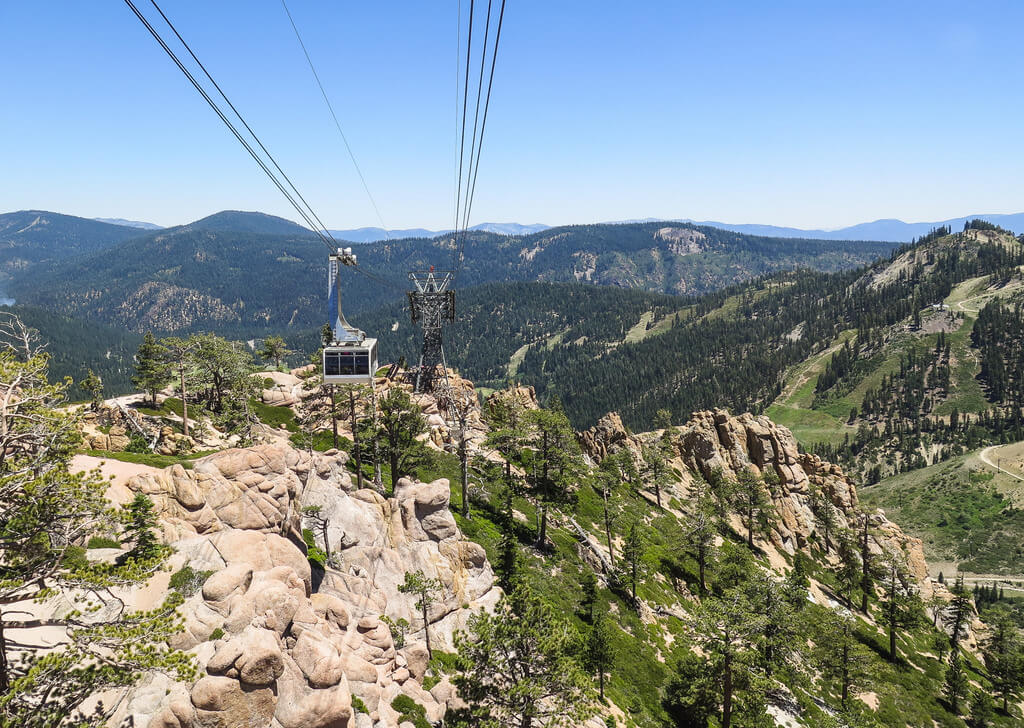 Taking the aerial tram to High Camp: This was actually the highlight for my in-laws. The tram goes up 2000 feet above the valley floor to High Camp. Besides activities and miles of hiking trails, there's a beautiful view of the lake and even some snow left over from the colder months–the Brazilians even got to throw a few snowballs!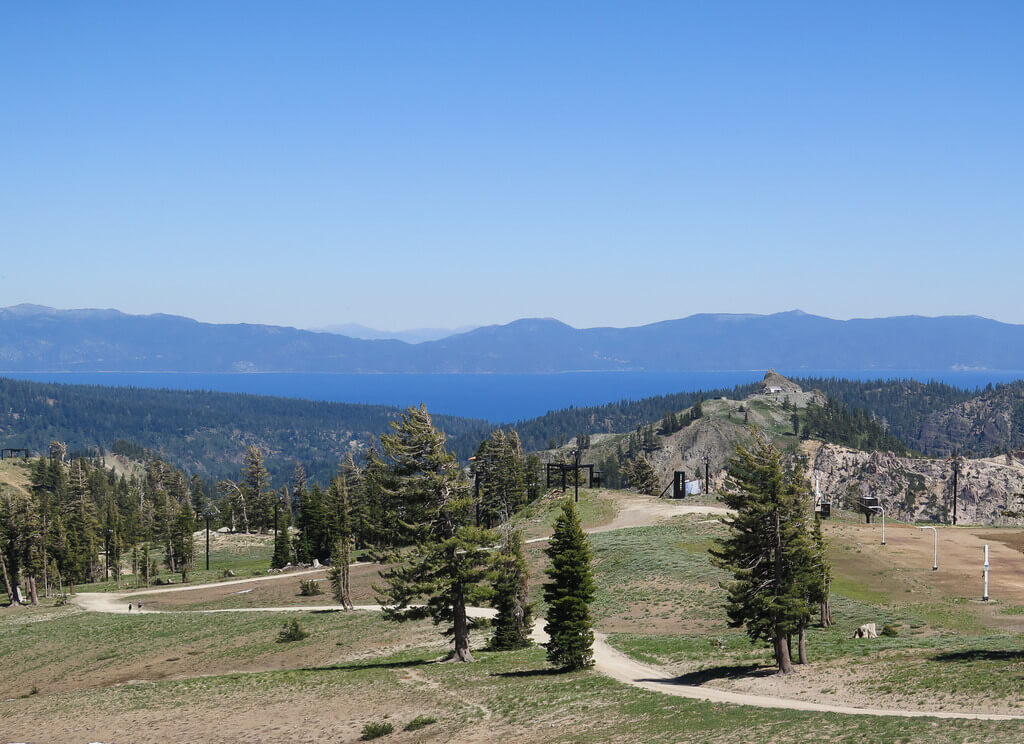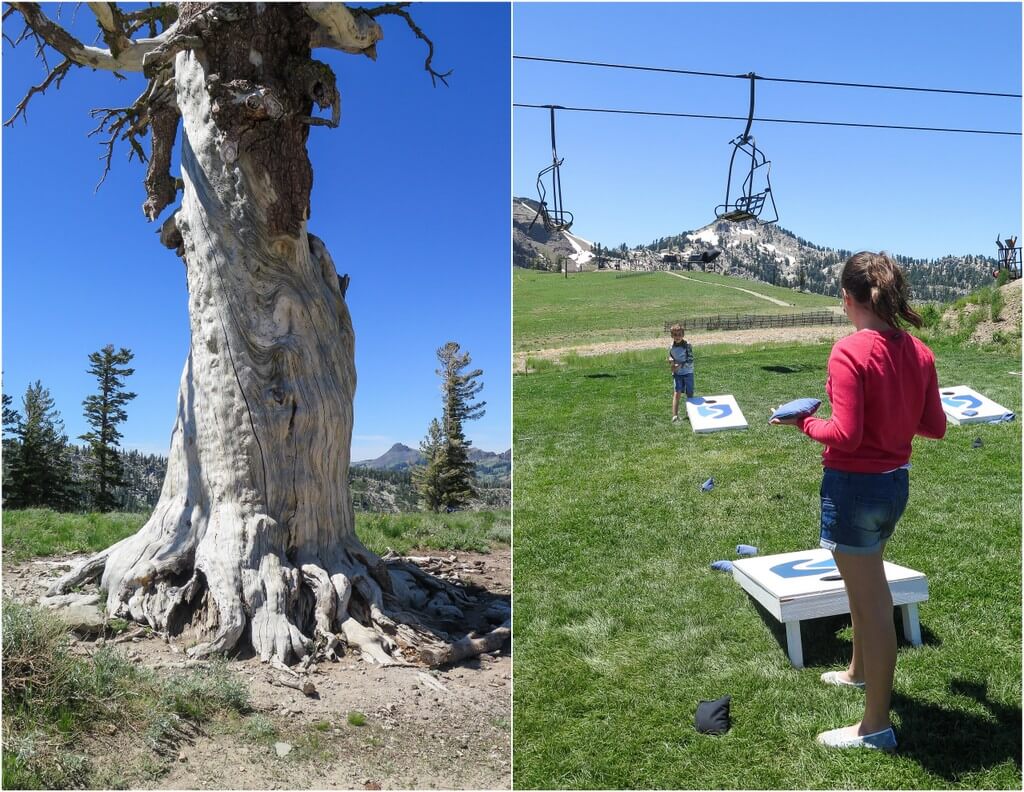 Hiking the High Camp Loop: This 1.25-mile trail was just right for our group. It's an easy trail up and down the hills outside the High Camp building. The wildflowers in summer are worth the trip up there–mule ears and lupine everywhere!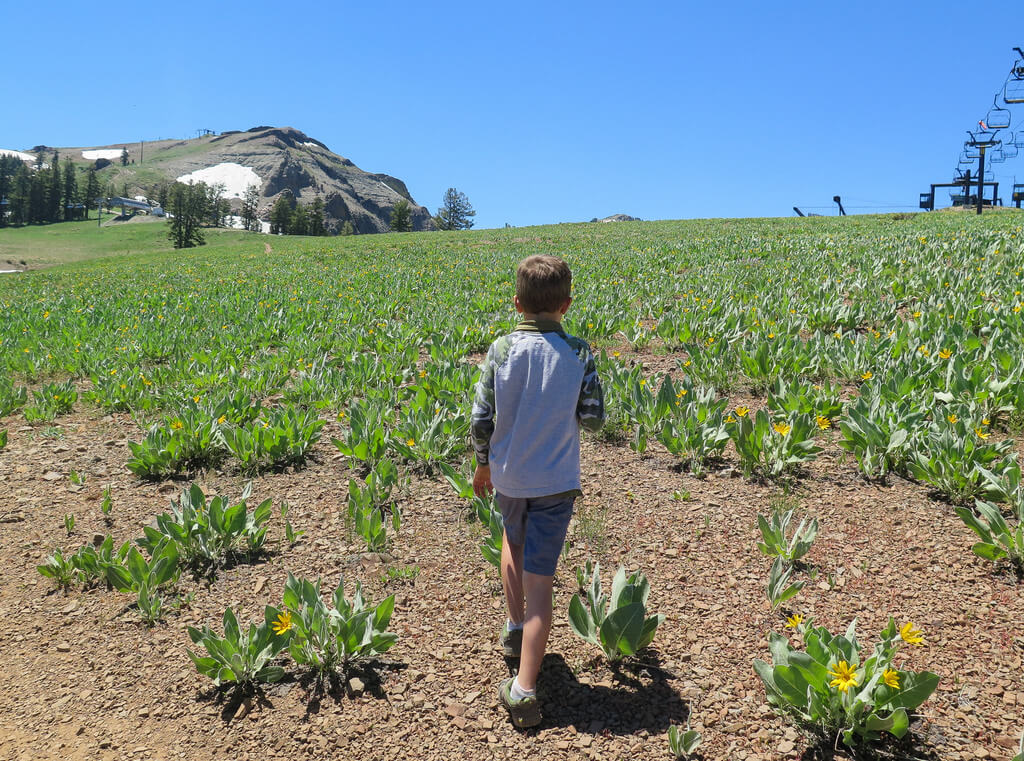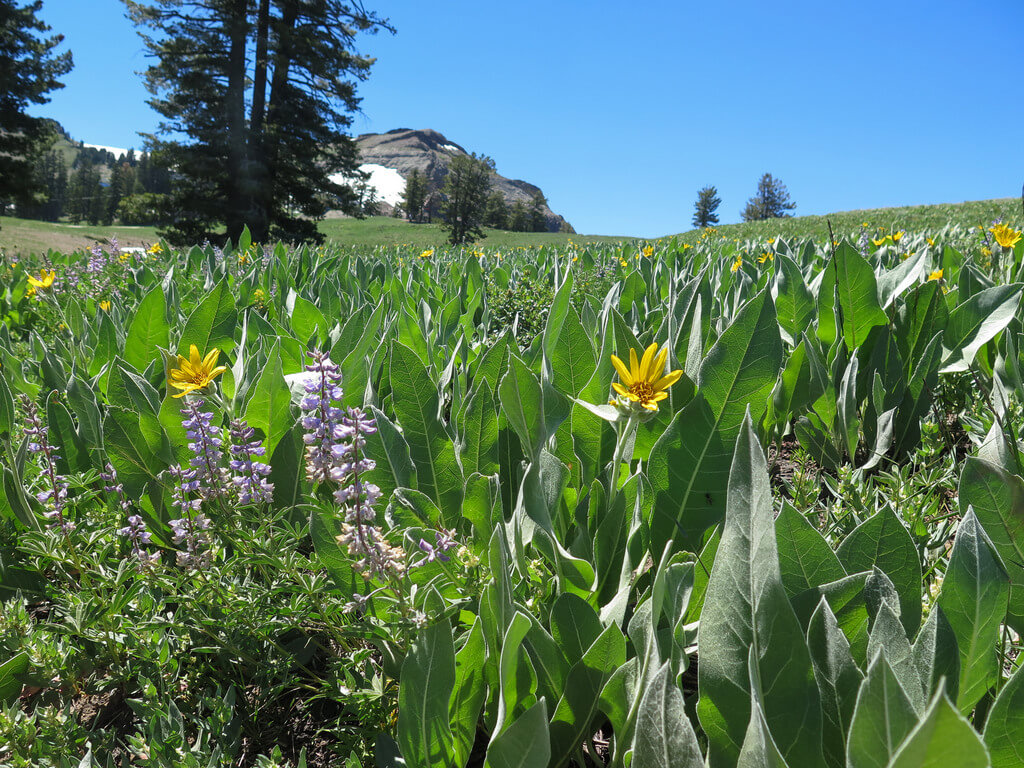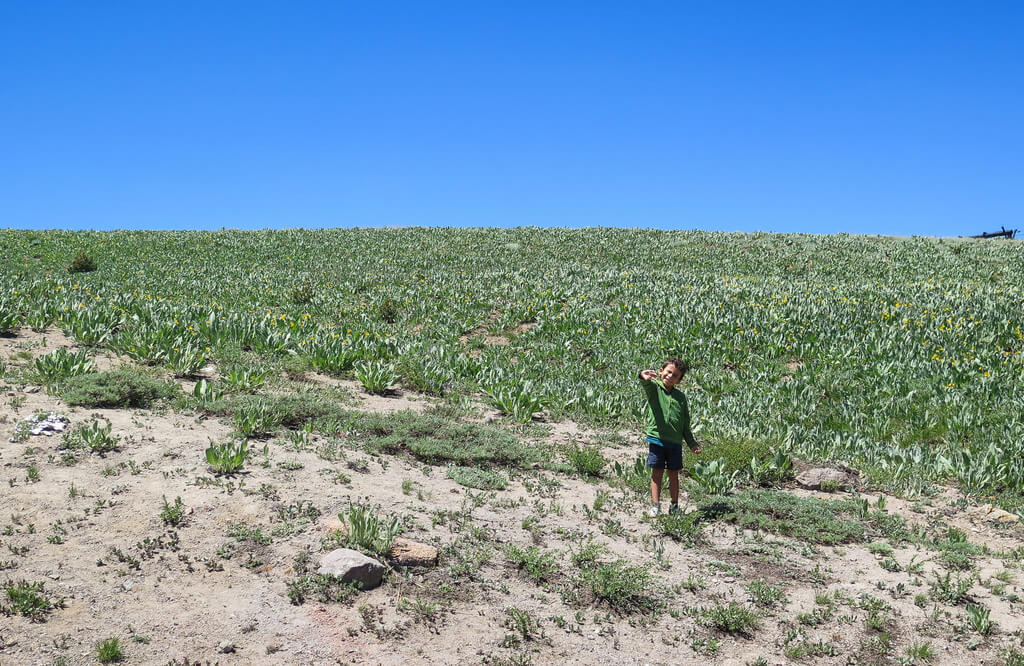 Some other things we did that didn't make it into these photos: a good meal with good beers at Fifty Fifty Brewing Co. in Truckee, a so-so meal at Tahoe Mountain Brewing Company in Tahoe City, lots of thumbs up at Sprouts Cafe in S. Lake Tahoe, and fighting the crowds at many stops because, well, we went over the 4th of July!
What tips do you have for visiting Tahoe in the summer?
Related posts:
30 Things to Do at Lake Tahoe and 5 Things to Do in South Lake Tahoe with Kids