While I love a good hotel, there's nothing quite like the privacy and space of a vacation rental. Of course Airbnb and other sites have made renting a home easy, but here in Northern California, it's also expensive. A two- or three-bedroom house usually runs $300 or more a night, depending on the season and location. Staying in a vacation rental can be too expensive for my family once we add the cleaning fee, Airbnb booking fee and, in some places like Placer County, an occupancy tax. But over the years we've stayed in some vacation rentals that we love and would definitely go back to. Here are some of our favorite Airbnbs in Northern California:
My Favorite Airbnbs for families in Northern California:
I should mention that while these may not be the most luxurious Airbnbs, they are favorites because of the combination of cleanliness, quiet, comfort, location, and price. Never used Airbnb before? Click here to get $40 off your first stay!
Merced Manor: an affordable Airbnb in San Francisco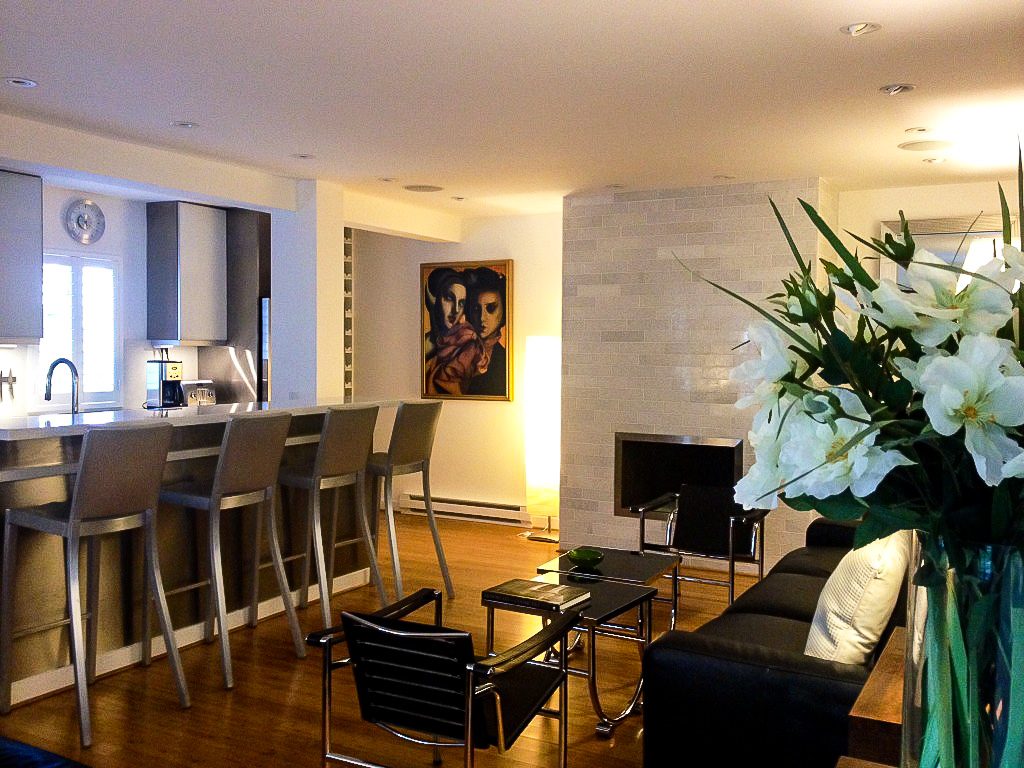 We tried a few rentals in San Francisco before coming upon this little one. It's the downstairs half of a sweet Spanish-style house on a quiet street not far from the beach. The house is perfect — very modern with all the perfect touches including an amazing kitchen and heated floors. The neighborhood isn't very central, but it's quiet, plus there are restaurants, shops and parks nearby, and the beautiful eucalyptus forest Stern Grove is in the neighborhood, too.
Read all my blog posts about San Francisco.
Tahoe Pines: my favorite Airbnb in Tahoe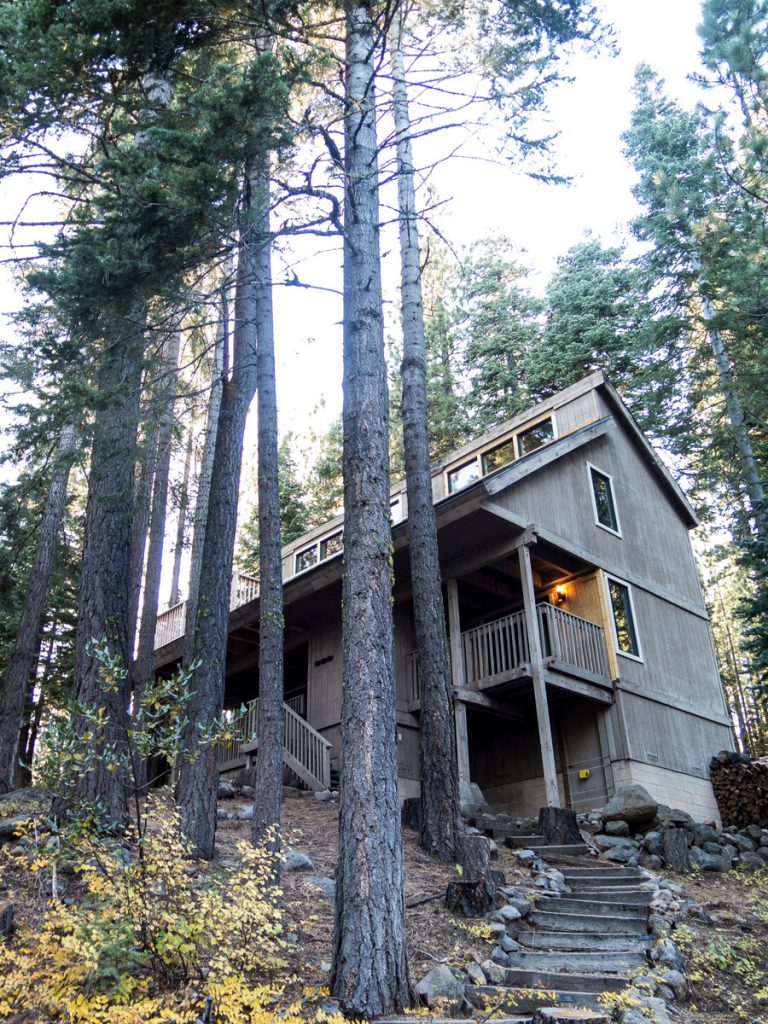 I've stayed in quite a few places at Lake Tahoe, and I can tell you that it's not easy to find the perfect vacation rental there. First, the really nice houses are expensive, especially at peak times of the year, and there are few affordable ones near the lake and in a quiet area. So far, this house is the best Airbnb in Tahoe for my family.
It's located on the west shore within walking distance of the lake. The beach there is small but has a private pier that guests can access. The house is very comfortable — the bedrooms are downstairs, one with a queen and the other with two sets of bunkbeds, so it sleeps a total of 6. There are two decks (so nice in the summer!) and very few houses around, so it feels like you're really in nature. A good vacation rental in Tahoe for the price.
Find more vacation homes in Tahoe.
Read more: 30 things to do at Lake Tahoe
Il Tramonto: our favorite rental on the Sonoma coast (the Sea Ranch)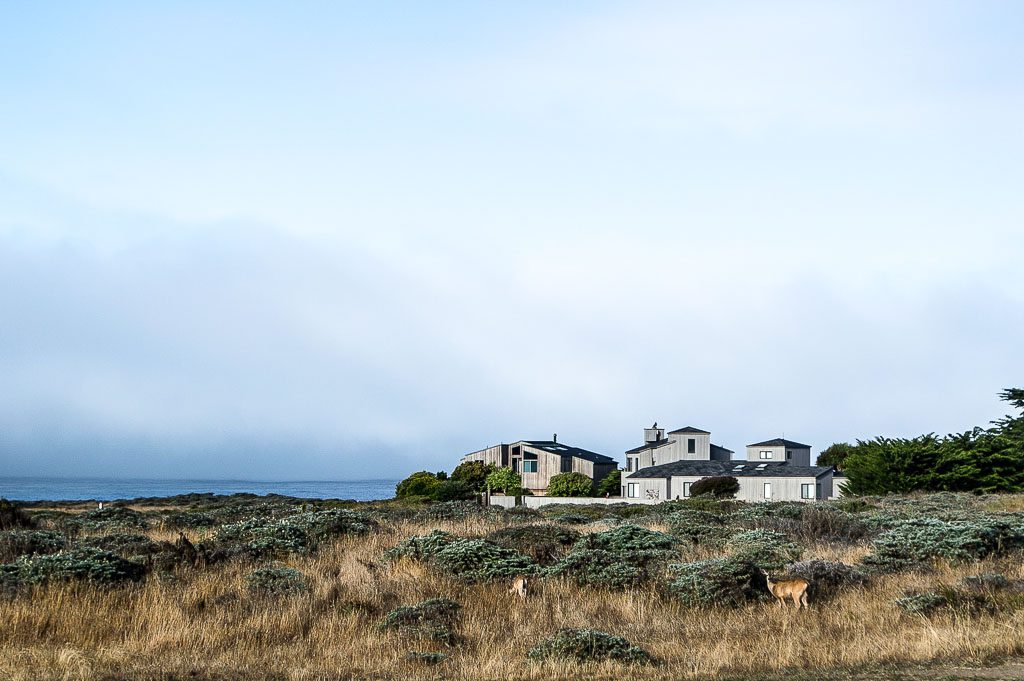 The Sea Ranch is a magical slice of the Northern California coast located between Bodega Bay and Mendocino. We went there having no idea what to expect and left completely in love. The community is located right on the coast with miles of public hiking trails. If you're looking for a kid-friendly yet quiet vacation with animals (deer, foxes, birds) and the most amazing star gazing at night, Sea Ranch is for you.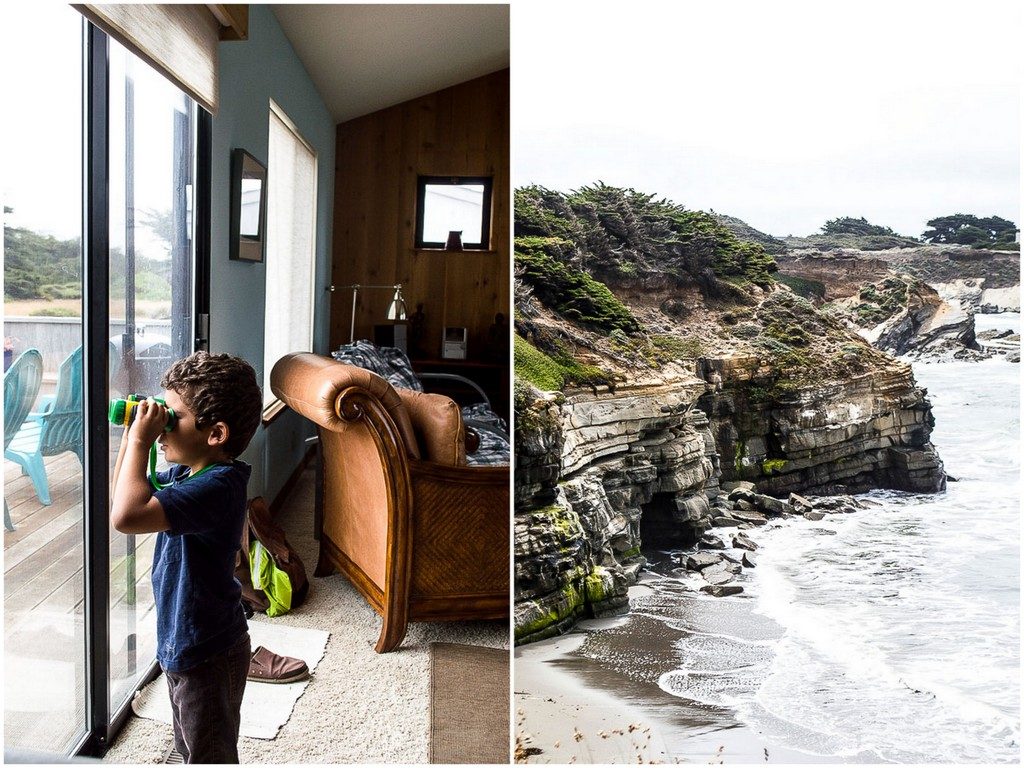 This house is comfortable for a family of 4 and well priced considering the beauty of this area. We loved watching the stars from the hot tub at night — we could even see the Milky Way! Be aware that it's a little isolated, so it requires a drive on a particularly curvy stretch of Hwy 1 to get here. The town of Gualala is very close by and has restaurants, stores and a big beach.
Find more houses to rent at the Sea Ranch. 
Read more: Why we loved the Sea Ranch

We love to visit the wine country as a family because if we stay in the countryside, we get to experience a bit of rural life in one of the most beautiful parts of the state. This little house is just right for a couple or small family — the two bedrooms are small but comfortable, and the living area opens to a deck that overlooks rolling hills with horses in the distance.
The house is right off the highway, so there's traffic noise, but once inside the house, we didn't notice it. The location is convenient for being so rural. It's near the small town of Cotati, with a gourmet grocery store to pick up supplies and a quick meal, as well as just a few minutes from Petaluma. We took a day trip to Point Reyes, about an hour away, and visited the nearby wine country towns of Geyserville and Healdsburg.
Read more: what to do with kids in Sonoma and Napa
Northstar condos: affordable vacation rentals near Tahoe skiing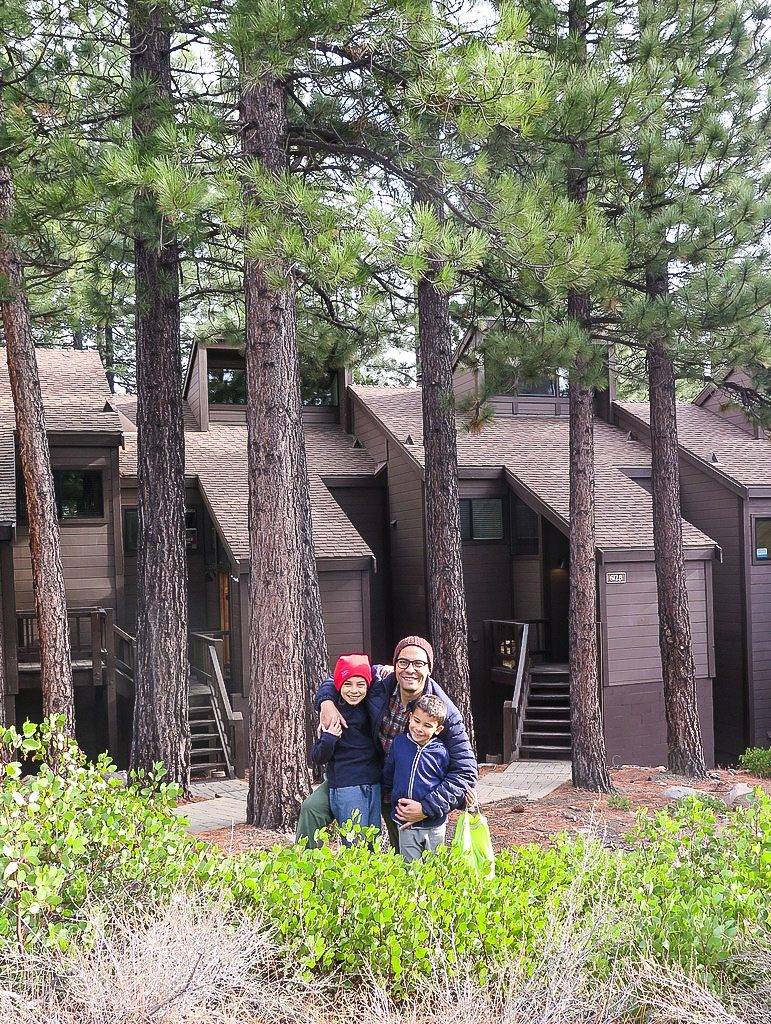 My kids are crazy about these condos at Northstar! They're nothing fancy, but the condos at Northstar are very comfortable and the most affordable option for this ski resort. A shuttle comes by frequently to take visitors to and from the village. The condos have fireplaces, a small kitchen and a nice seating area for playing games or relaxing after a day on the slopes, and some have a small deck. Lake Tahoe is a short drive away.
Read more: a weekend at Northstar
Opal Cliff Oasis in Capitola: our favorite rental on the ocean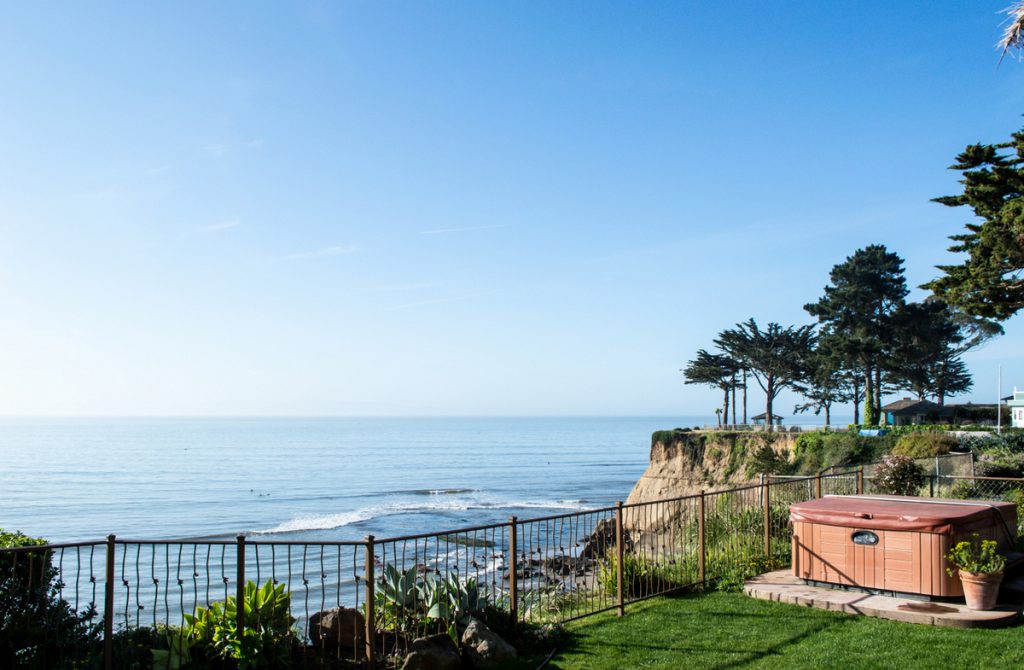 If you're looking for the perfect coastal vacation rental, this is it! Capitola is a favorite beach town of Northern Californians thanks to its surf culture, small size, cute Spanish-influenced buildings and proximity to Santa Cruz. Located just blocks from the center of town, this beautiful house sits on a quiet street and right on the water. And there's a deck with big cozy chairs and a hot tub on the cliff — seriously, grab a glass of wine and hang out here all day.
Opal Cliff Oasis is not available on Airbnb because it's one of Beach House Rentals' amazing properties in the Santa Cruz area. (The top photo is a view of the beach from another of their rentals.)
Read more: a family vacation in Santa Cruz/Capitola
Seabreeze: Family-friendly vacation home in Pacific Grove: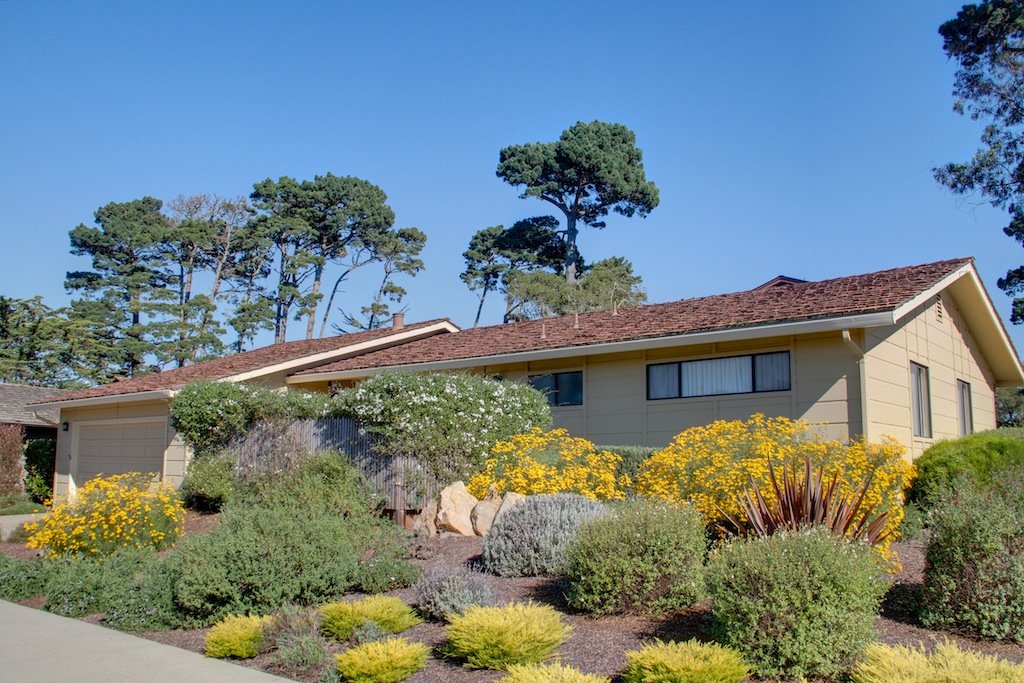 If you're planning a stay in the Monterey/Carmel area, this house might be just what you're looking for. The charming town of Pacific Grove sits right between Monterey and Carmel and features a long seaside walking trail and beaches. This home is not only cozy, it's conveniently located within walking distance to Asilomar Beach and close to the beginning of the 17-Mile Drive.
This house is not available on Airbnb because it's part of the Sanctuary Vacation Rentals network in the Monterey Bay area. All of their homes are very well appointed, clean and comfortable.
Read more: 30 things to do in the Monterey Bay/Carmel area
Restful Refuge: kid-friendly cottage in Carmel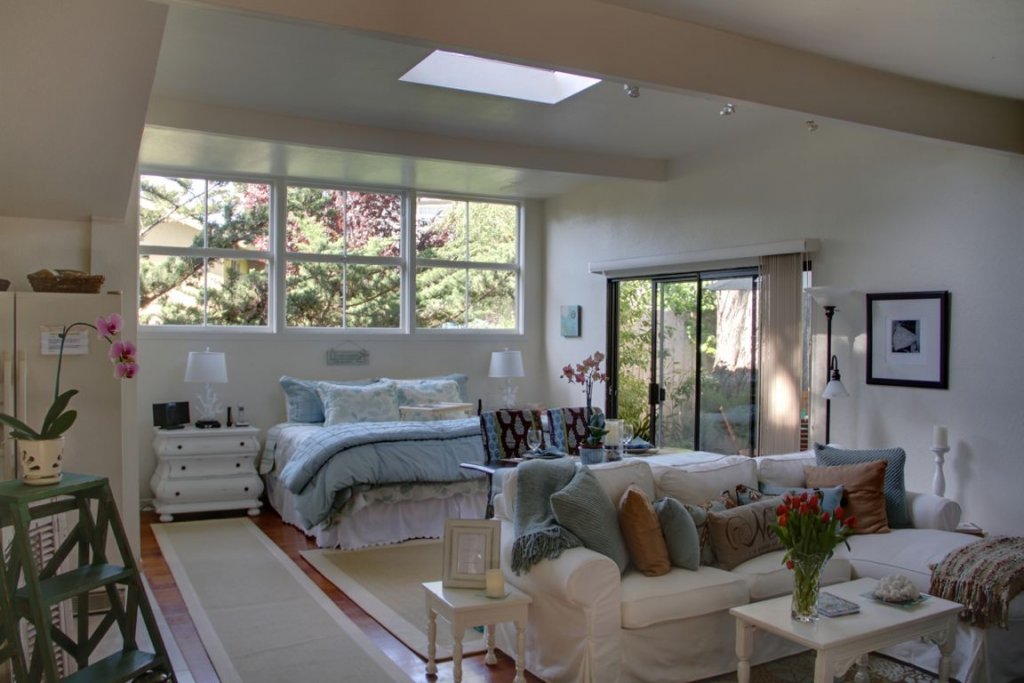 Another rental that we enjoyed in the Monterey Bay area was this cottage in Carmel-by-the-Sea. The cottage sits on the same property as the main house — we visited with my in-laws and rented both the main house and cottage, but I do not see the main house for rent anymore. The cottage is small but cozy and quiet, a nice choice for a couple or small family. I stayed here with my two children when they were little. The location is in the town of Carmel but not within walking distance of the village or the beach. If this is not what you're looking for, try the other rentals from Sanctuary Vacation Rentals. I have stayed in four of them, and they're all wonderful!
I'd love to hear about your favorite vacation rentals in Northern California!
Pin it for later: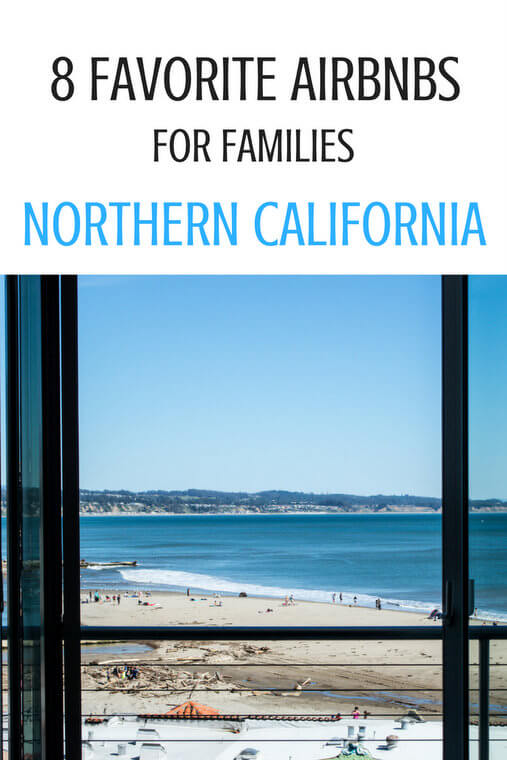 Disclosure: My stays at Opal Cliff Oasis and the Northstar condos were complimentary.