Until now, my definition of "camping" has meant staying in a cabin while secretly scolding myself for not being up for tent camping. It seems like everyone (except me!) loves to camp.
When I ask friends what they did over the summer, the most common answer is…camping. At a recent playdate, the other moms could rattle off their favorite campgrounds in California…campgrounds in the mountains, on the beaches, near hot springs, and on and on. After all, California is a spectacularly beautiful state with a ridiculous variety of campgrounds for all tastes. So it seems like it's high time I get with the program and start camping with my kids.
Another reason I want to start camping as a family is that camping is important at my kids' school. They start camping with their class in third grade and learn related skills like how to pitch a tent, cook and serve a meal outdoors, and even make fresh butter from milk. In fact, Noah leaves soon for a camping trip among the sequoia trees at Calaveras Big Trees State Park to enhance their study of botany.
So this summer, we decided to start camping as a family. We wanted to do it right from the beginning — Rodrigo knows me too well…that if it didn't go well, I probably wouldn't want to try again.
We spent a lot of time researching, carefully deciding on exactly the right tent, mattresses and stove. We also took our time choosing a good campground (more on that below). I was worried that I wouldn't be able to sleep, but I slept just fine, which is saying a lot because I'm a finicky sleeper. The trip was a success, and I'm happy to say that we're ready for more camping adventures!
If you're at all like me and are wondering if you should take the leap to tent camping, I say, "Yes! Do it!" It opens up many more options travel-wise. It's so affordable, there are many more accommodation options than just Airbnbs and hotels, and it's such a fun experience with kids. And best of all, you get to be OUTDOORS.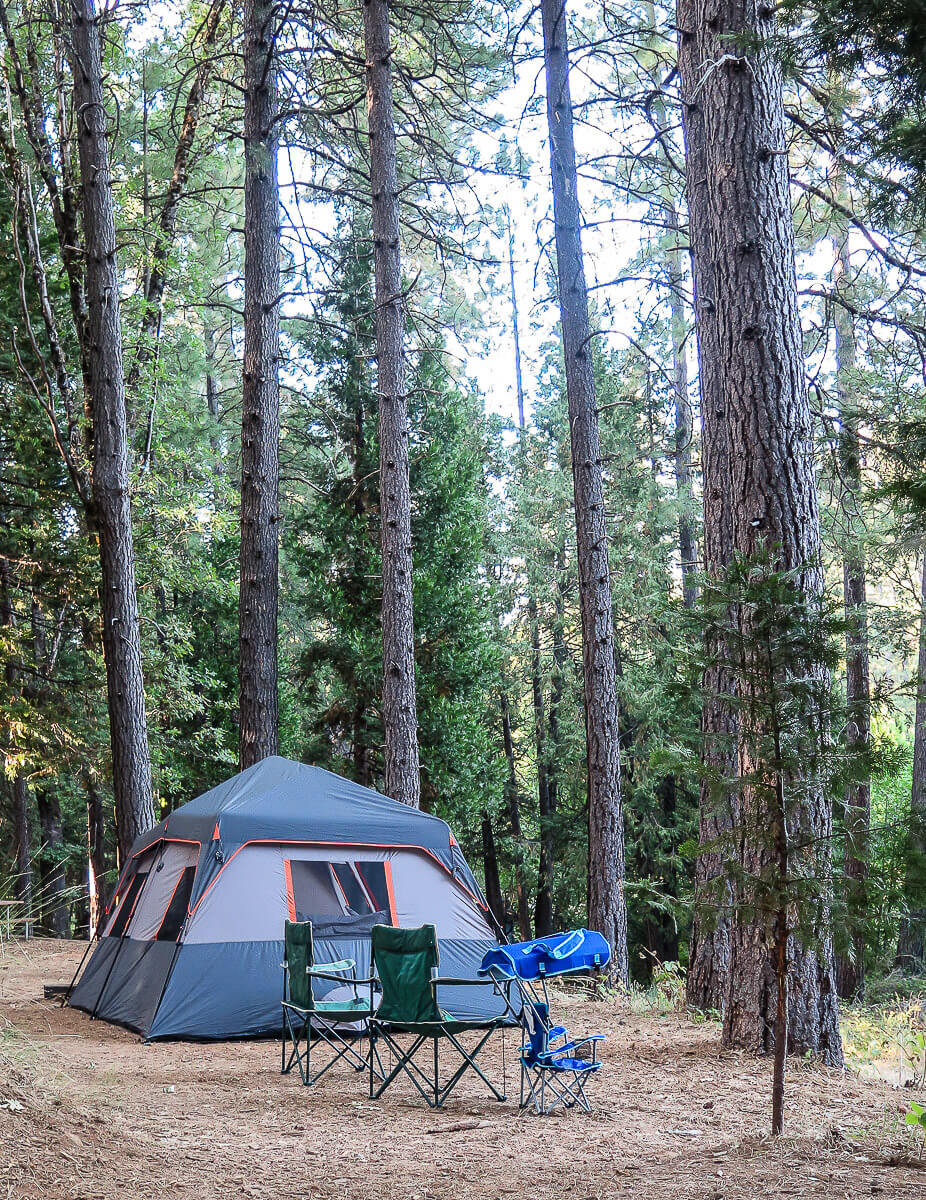 Here's my guide for beginning campers: first time camping tips including what to buy, what to pack and what to look for in a campground:
My must-haves for camping:
An instant set-up tent like ours, the Ozark 10-person instant tent
A tarp to put between the tent and ground to prevent holes
Tablecloth (we brought a thin, light one from Brazil)
Baby wipes
Extra socks and shoes because wow, your feet get dirty while camping!
Towels, including dish towels for food clean-up
Lights: flashlights (more than one), headlamp and lanterns (for inside the tent and outside to help us find our way back to the tent in the dark)
Insect repellent. I use repellent with Picardin. It's really effective, even prevents ticks, and doesn't contain DEET.
Cooler and long-lasting ice packs
Toilet paper
Bucket (um, for when you don't want to walk to the bathroom in the middle of the night)
Baggies for dirty clothes, wet swimsuits, etc.
Garbage bags
Games: travel Qwirkle (love!), card games, backgammon
Frisbee, ball, and small toys for the kids
Outdoor "cargo vest," magnifying glass and bug catcher kit for kids: approved by my boys after many uses!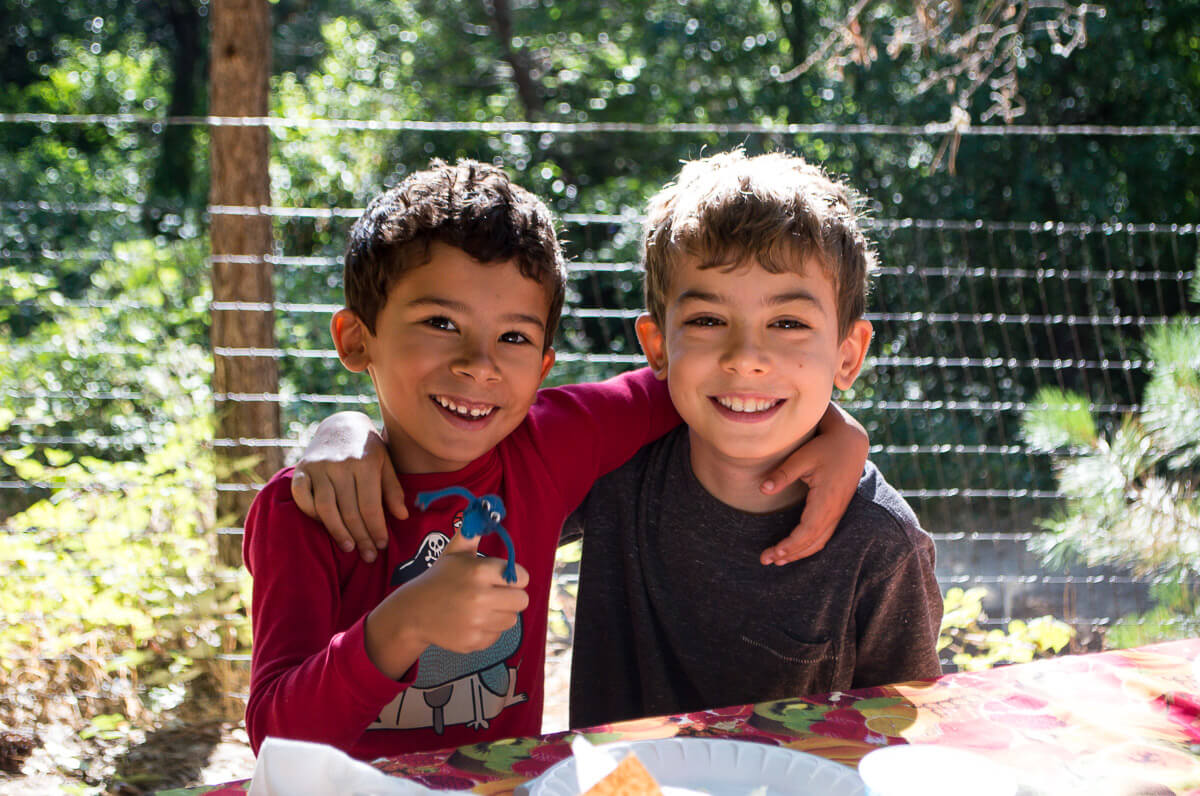 How to sleep comfortably while camping:
Foldable memory foam mattress: I slept great thanks to this mattress!
We used cheap air mattresses for the kids, and they loved them. The only downside is that Gabe slid off his during the night.
A cot for those who don't want to sleep near the ground. Rodrigo likes having this; I prefer my foldable mattress. You can get a thin pad to make the cot more comfortable.
Sleeping bags for the kids (we bought ours years ago)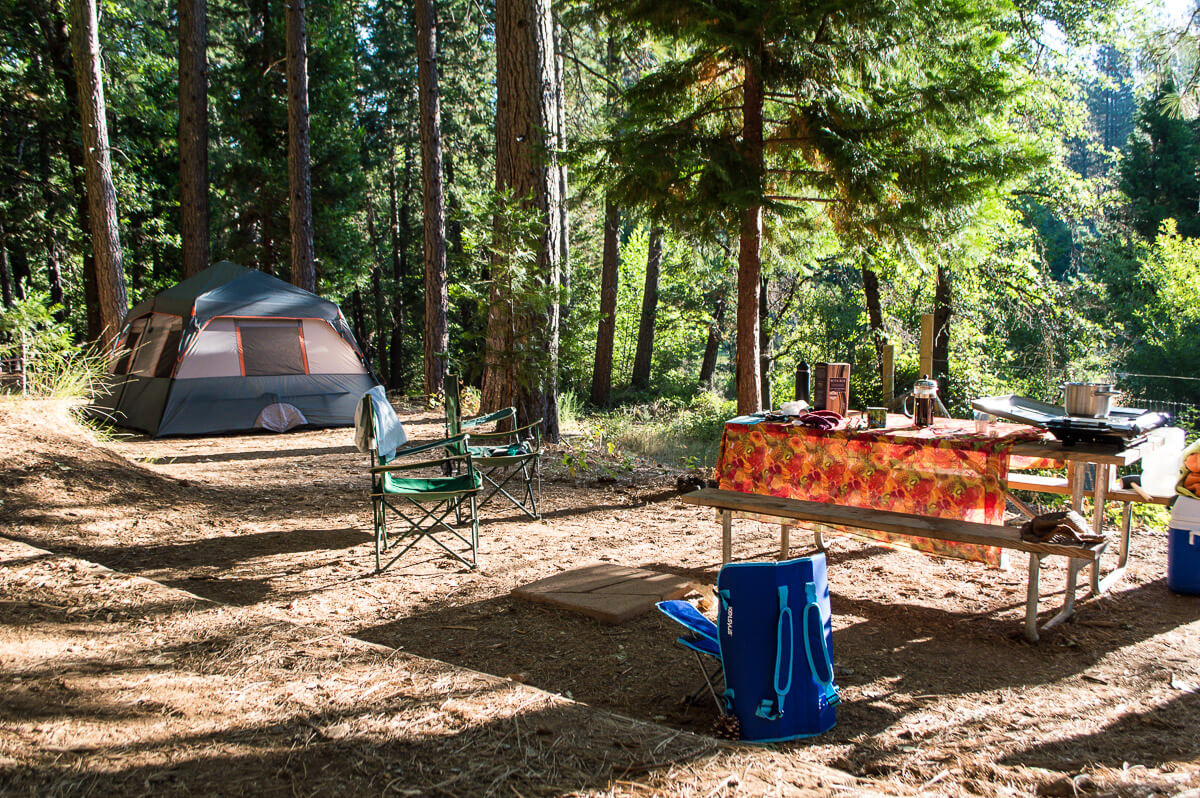 What to bring for food and drinks while camping:
A medium frying pan, a pot and utensils
A dish towel to double as a pot holder
Lightweight cutting board
Tin mug for water/coffee
Plates and bowls (lightweight plastic, bamboo or recyclable ones would work great)
Boxed wine (No corkscrew needed! See why else I loved it for camping here.)
Coffee
Eggs
Sliced bread
Nut butter and honey/jam
Meat and veggie kabobs for the first night
S'mores ingredients (of course!): marshmallows, chocolate, graham crackers, and skewers
Snacks for the afternoons: look for items that won't spoil easily and don't need prep: chips, salsa, grapes, granola bars, healthy cookies, homemade trail mix or dried fruit and nuts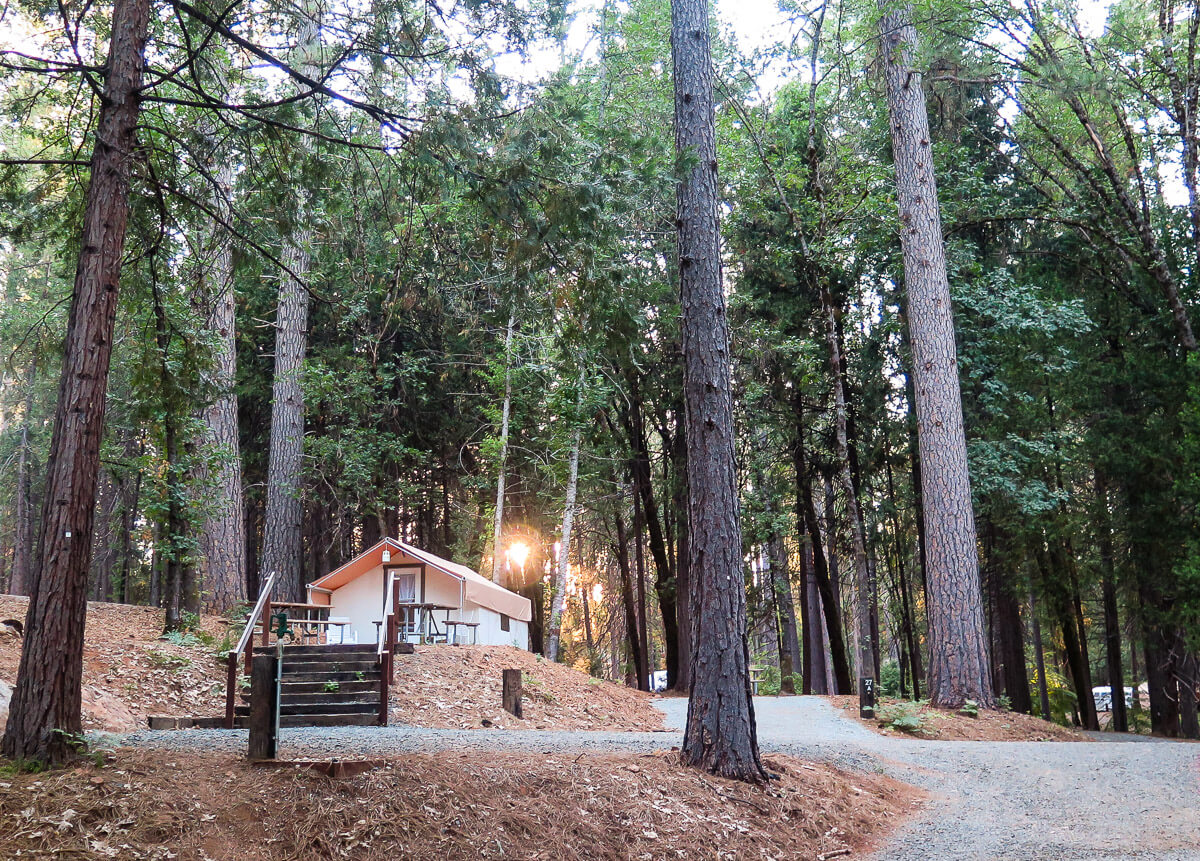 How to choose a family-friendly campground:
We went around and around about the campground and ended up choosing Inn Town Campground because it seemed like the safest bet for us camping for the first time together. It is definitely a good choice for kids. The campground is clean, (mostly) quiet, and very family-friendly. They even have movies on a big screen some nights — it's pretty cool to close out the night with a movie under those big trees.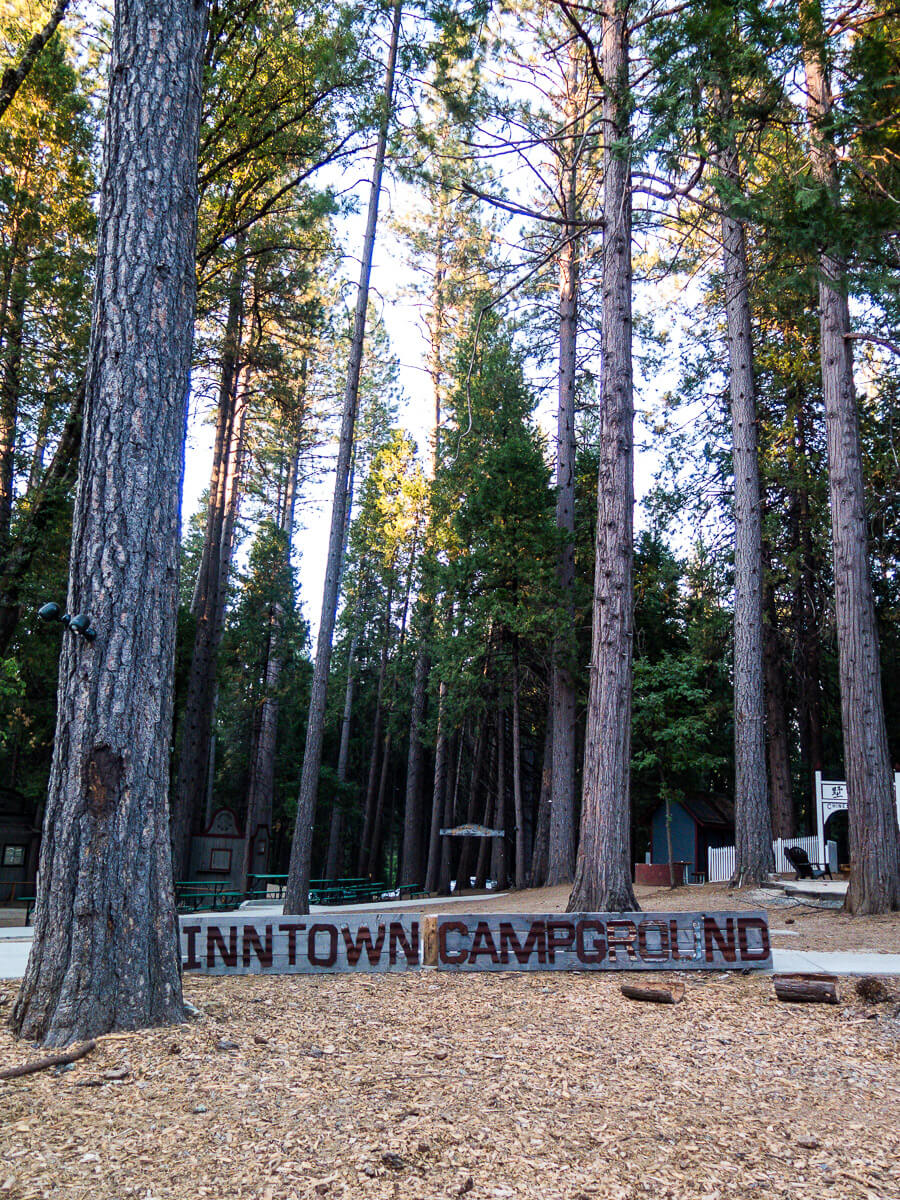 Based on our experience, I have the following criteria when choosing a campground:
Flush toilets
Showers
Kid-friendly activities
Campsites that are not too close together
Ideally not more than 2 hours from home (so we can set up and then maximize our outdoor time)
Activities/hiking within walking distance from the campground
Restaurants nearby so that we don't have to rely on camp cooking the whole time
Reviews that show that it's good for families (i.e. not a campground known for partying)
Bonuses: (Inn Town had all these, so I know how nice they are to have!)
A kitchen
Private bathrooms
A shop for buying snacks, ice cream, etc.
Foosball/table tennis/pool/other fun stuff for the kiddos
Communal grill/firepit area since campsite fires are not allowed at many CA campgrounds
Near water for swimming on a hot summer day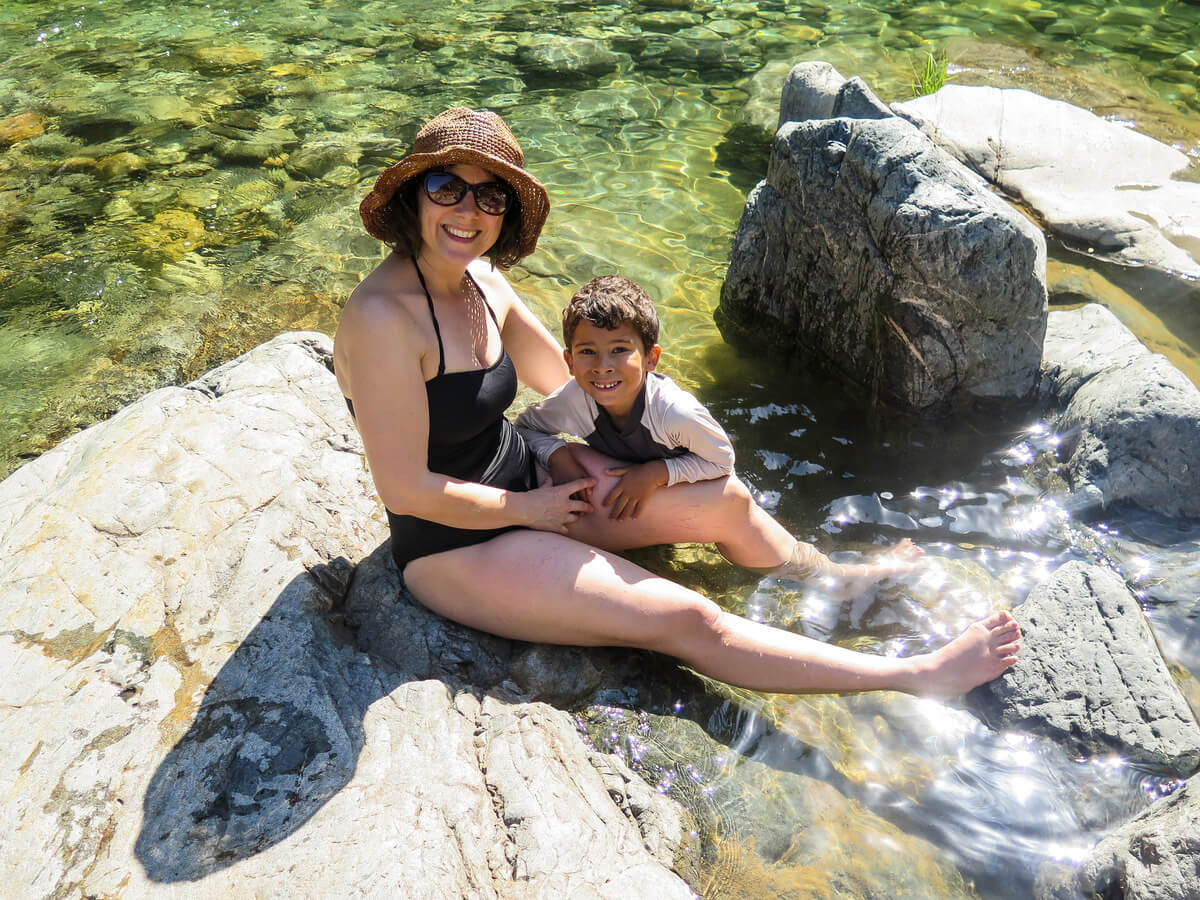 Have you gone camping as a family? Any favorite California campgrounds? Tips for first time campers? I'd love to hear!
Pin it for later: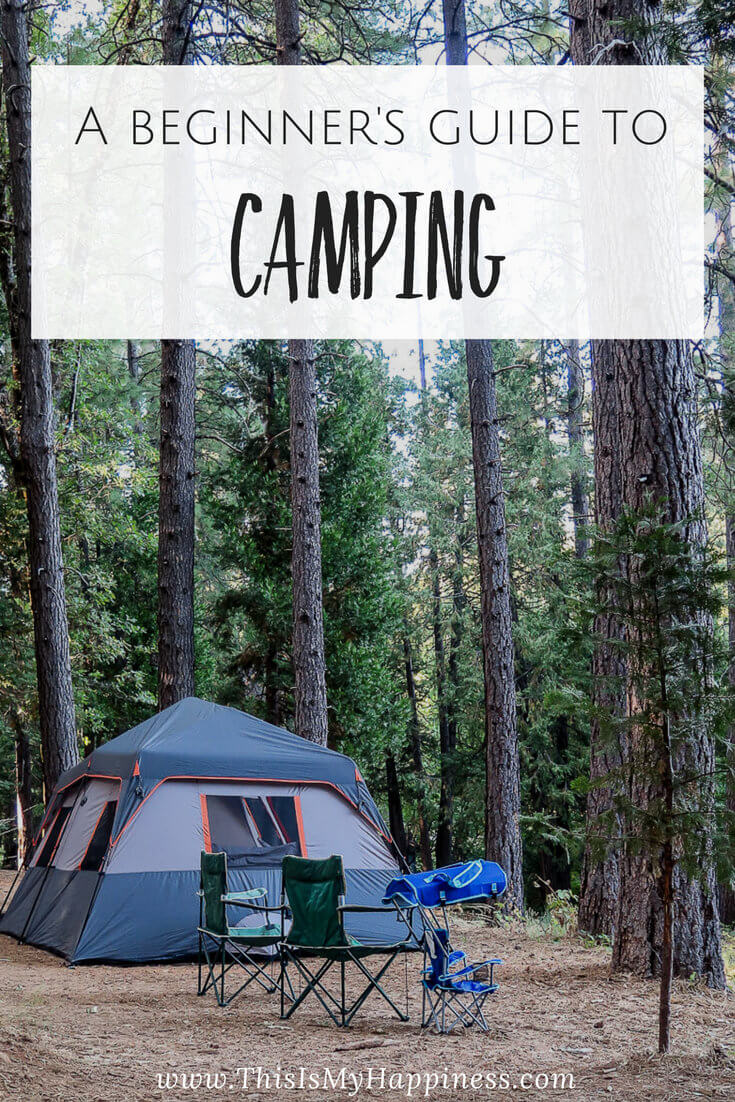 This post contains affiliate links, which means that I may earn a small commission at affiliated websites at no additional cost to you.