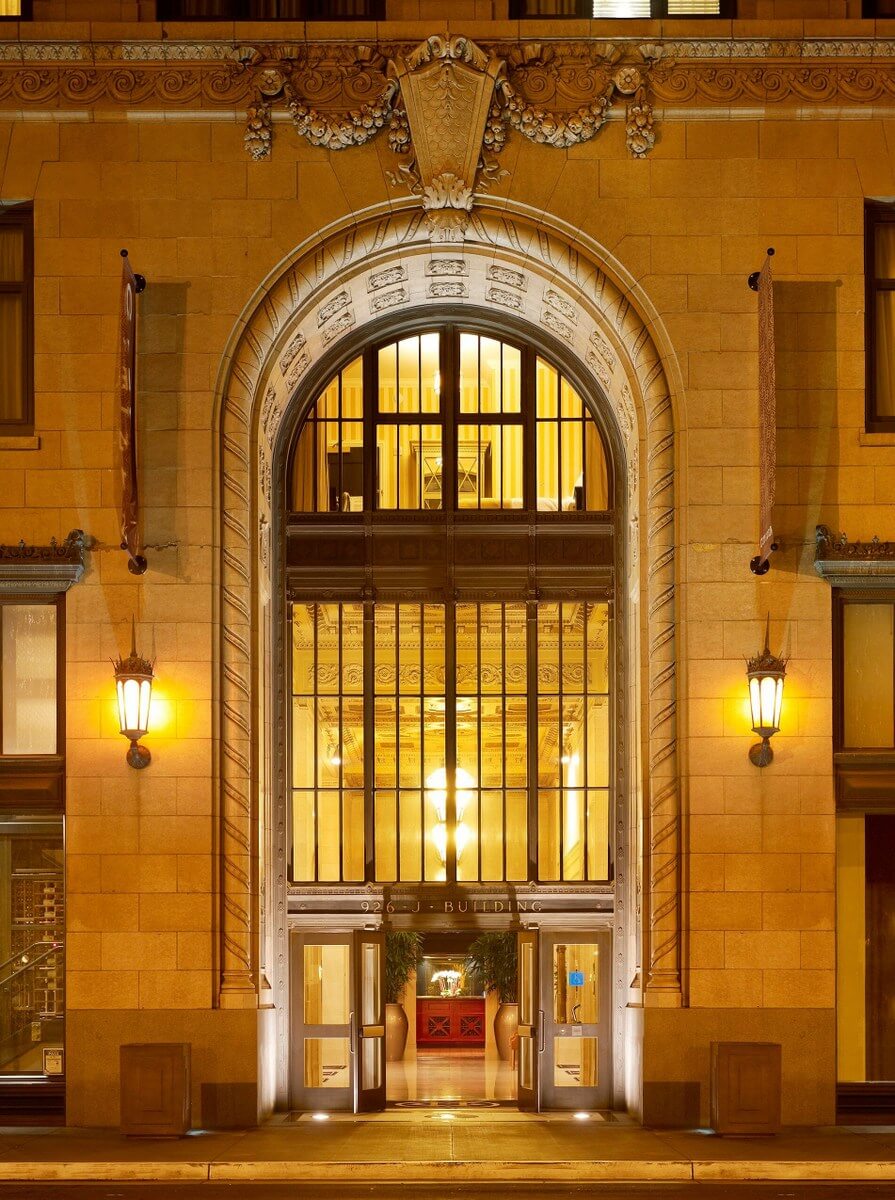 The farm-to-fork movement in American cuisine is all the rage these days but is nothing new here in Sacramento. The city is located in right in the center of the nation's agricultural hub, allowing for restaurants to source the best ingredients as well as top-quality beer, wine, coffee, and other locally-made products year round. In fact, Sacramento claims to be the nation's "farm-to-fork capital," and the way that the city's food scene has embraced this "farm fresh" approach would make it hard for any region to take that title away.
Thanks to the popularity of farm-to-fork in Sacramento (where even cocktails include ingredients like seasonal berries and locally grown herbs), claiming to use fresh, seasonal, local ingredients no longer makes a restaurant unique. However, not every restaurant in the city's thriving food scene takes farm-to-fork to heart the way Chef Oliver Ridgeway of Grange Restaurant & Bar does–he takes it so seriously that the restaurant's website includes a list of farms that supply the restaurant. Chef Ridgeway takes farm-to-fork to a whole new level, serving exquisite food and drinks in a unique setting.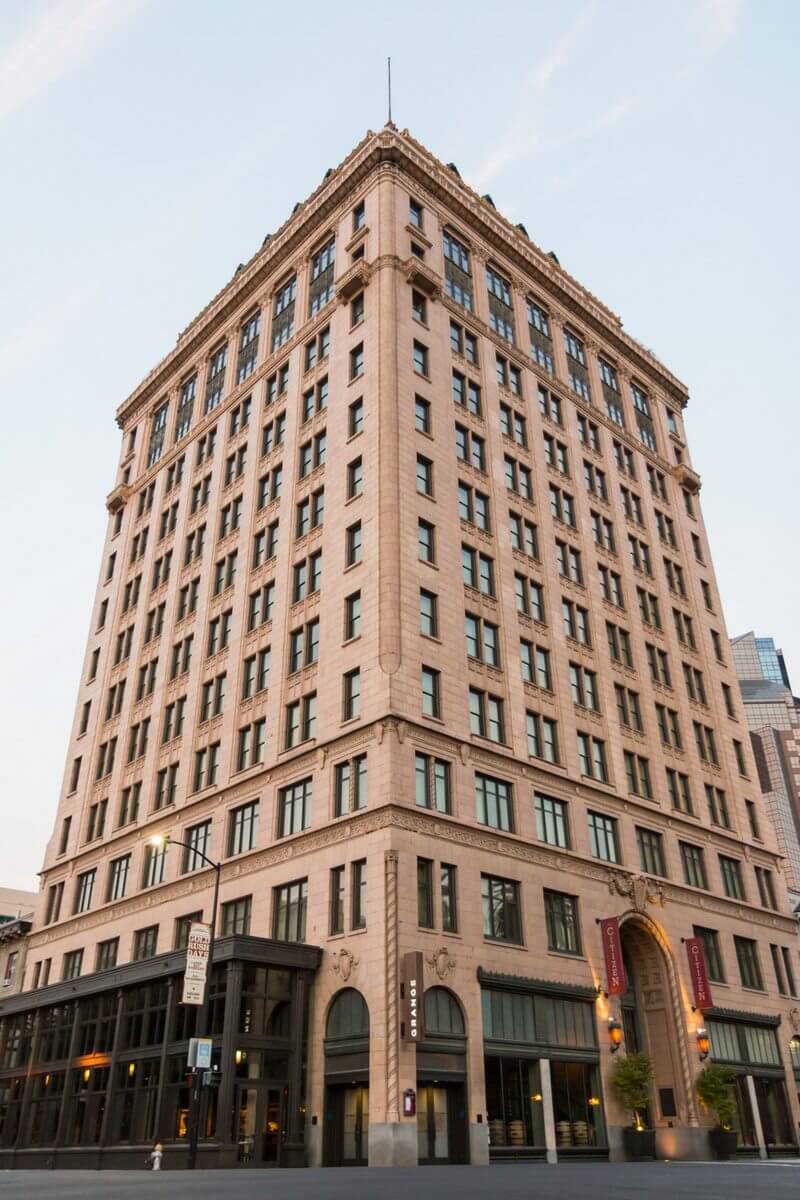 My husband and I recently enjoyed a five-course meal at Grange Restaurant & Bar. Here are four reasons Grange is now one of our favorite Sacramento restaurants.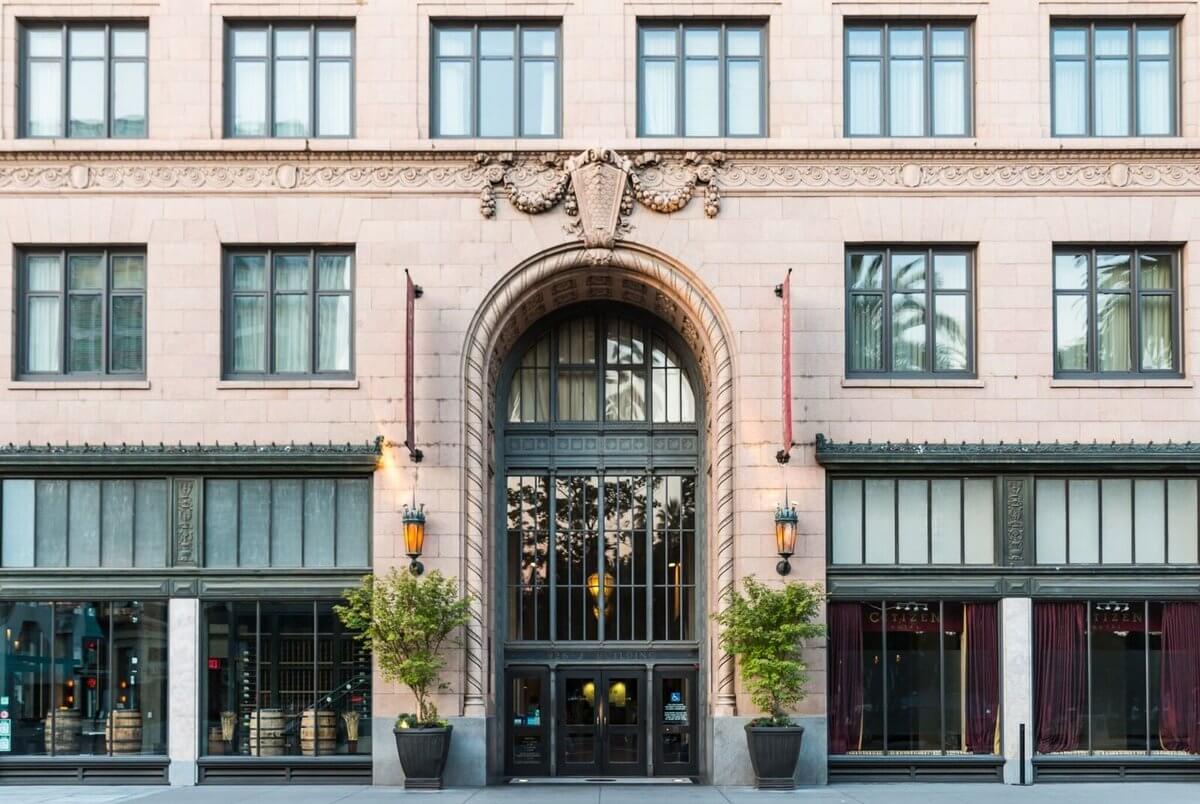 1) The service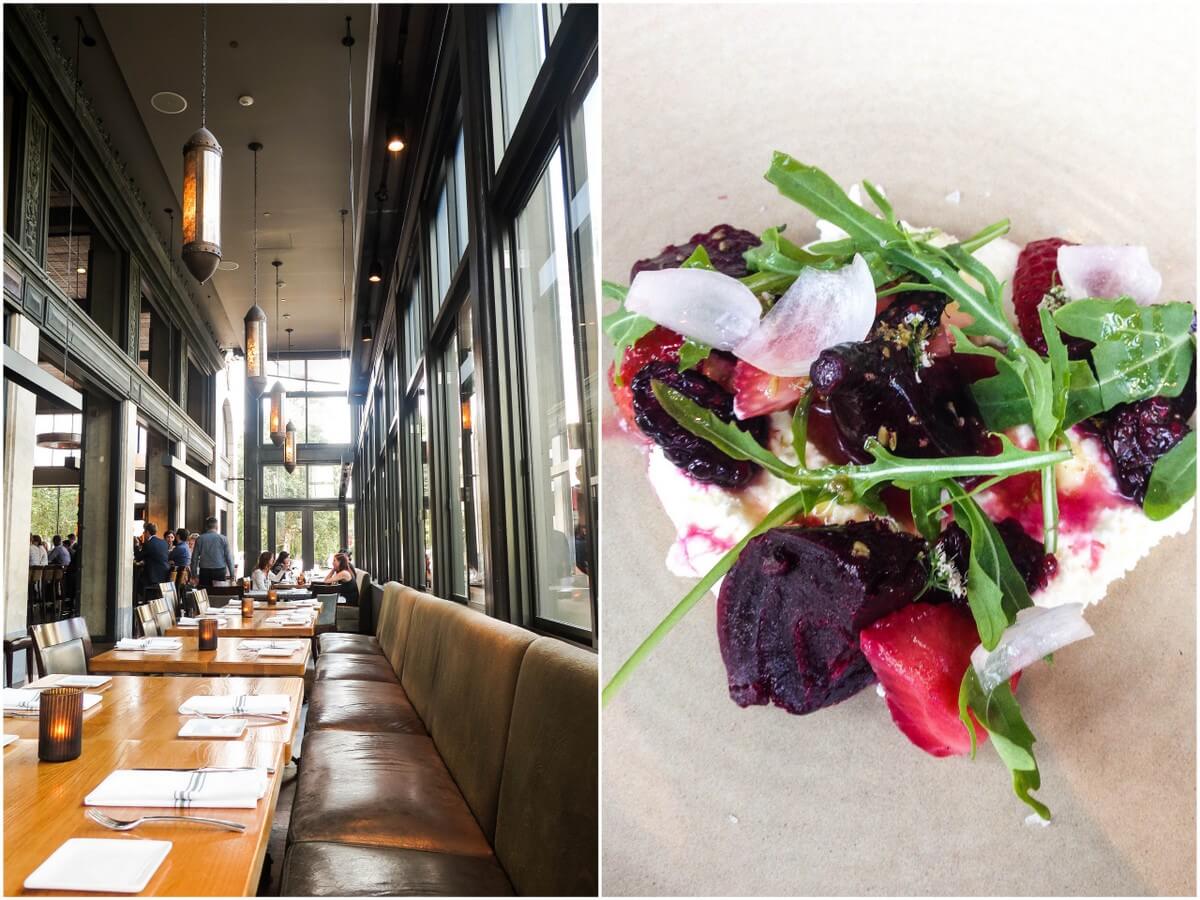 From the moment we were greeted at the door to two hours later when we finally left, we experienced top-notch service. The server demonstrated that ideal combination: friendly and approachable, helpful and knowledgeable, but hands-off enough that we never felt like he was there too much, if you know what I mean.
His knowledge of the food—both its flavors and ingredients—and his understanding of how the food paired with the wine and drinks especially impressed us.
2) The chef's approach to food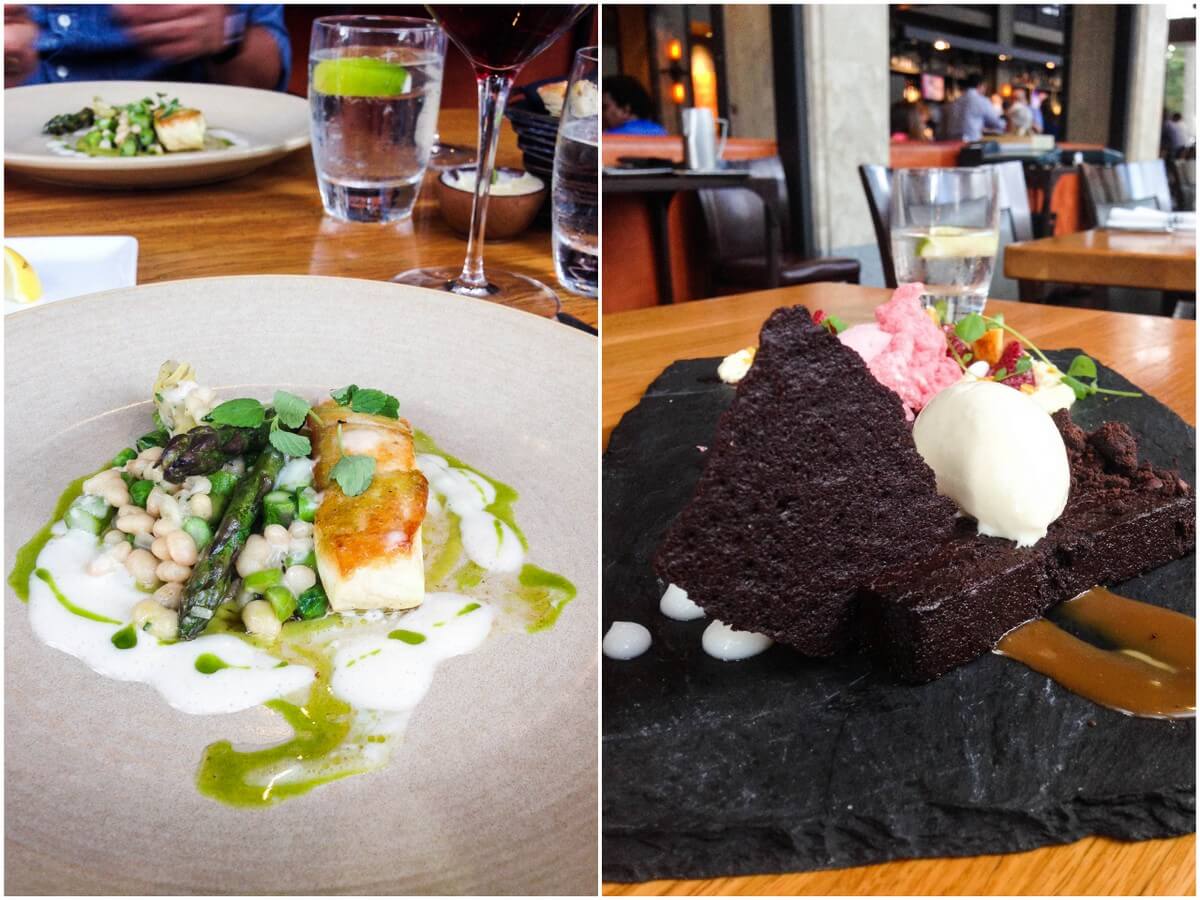 The menu reflects careful attention to seasonal, local ingredients, and the chef shows an exceptional commitment to the farm-to-fork movement. In fact, he leads tours of the area farmer's markets to buy the freshest seasonal ingredients and then prepare a three-course meal at Grange. The same approach applies to the wine list, which features small wineries from the area wine regions like El Dorado County.
3) The pairings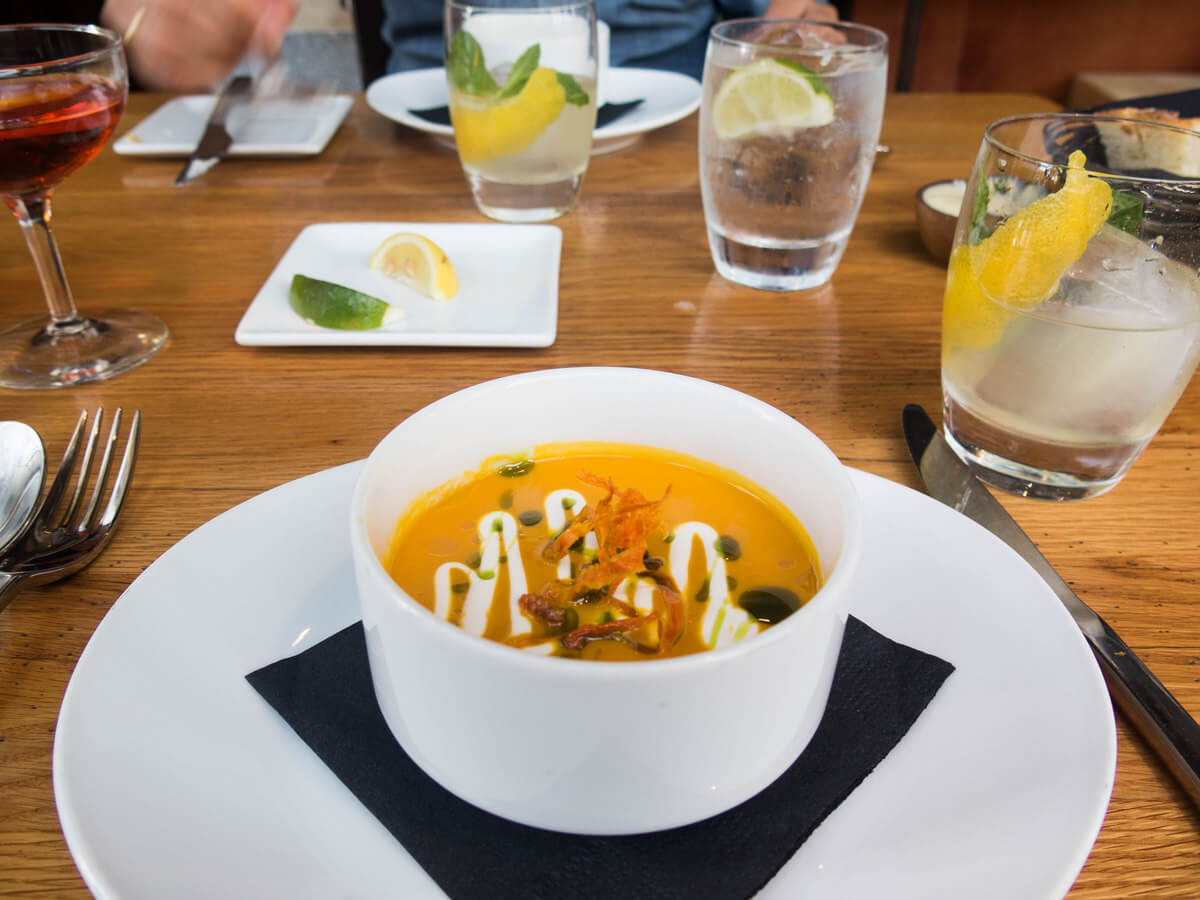 My husband always teases me about the way I order food in restaurants. I'm not one of those people who asks for lots of substitutions. Instead, as often as possible, I ask the server for advice, and I want to trust that my server knows the food well enough to make solid recommendations. The same is true for alcohol pairings. I often ask the server or sommelier for their recommendations. I like to trust their knowledge so that I can be surprised and even pushed beyond my usual choices.
Our pairings were as follows:
(above) Carrot ginger soup with Monkey Leaf Cocktail: I would not have guessed that our first course would include a cocktail pairing, but this was perhaps the highlight of the entire meal. The cocktail–a mix of Junipero gin, mint, lemon peel, peach bitters, and Giffard banana liqueur–was a delight and played beautifully with the flavors in the soup.
Seared ahi with a light, dry 2013 estate Riesling from Scribe Winery, Sonoma: the acidity of the wine complemented the richness of the ahi and avocado perfectly.
Beet salad with a dry 2014 rosé from Skinner Vineyards, Sierra Foothills: roasted beets with fromage blanc, strawberries, blackberries, pickled pearl onions, and fennel pollen (amazing!)
Halibut with a 2012 Grenache from David Girard Vineyards, El Dorado County: roasted Alaskan halibut with baby artichokes, English peas, asparagus, coco beans (a light, white bean), and a champagne beurre blanc. This was an ideal entree–balanced flavors yet interesting components.
Two desserts paired with housemade nocino, a liqueur made from walnuts: Tapioca and strawberries and a dense chocolate cake served with coffee ice cream and salted caramel sauce (wow!)
4) The space
First, Grange is housed in one of Sacramento's historic downtown buildings, the Citizen Hotel, named the #1 hotel in Sacramento by U.S. News & World Report. Besides admiring the impressive architecture from the outside, you can peek inside the grand entrance and lobby of this boutique hotel after your meal at Grange.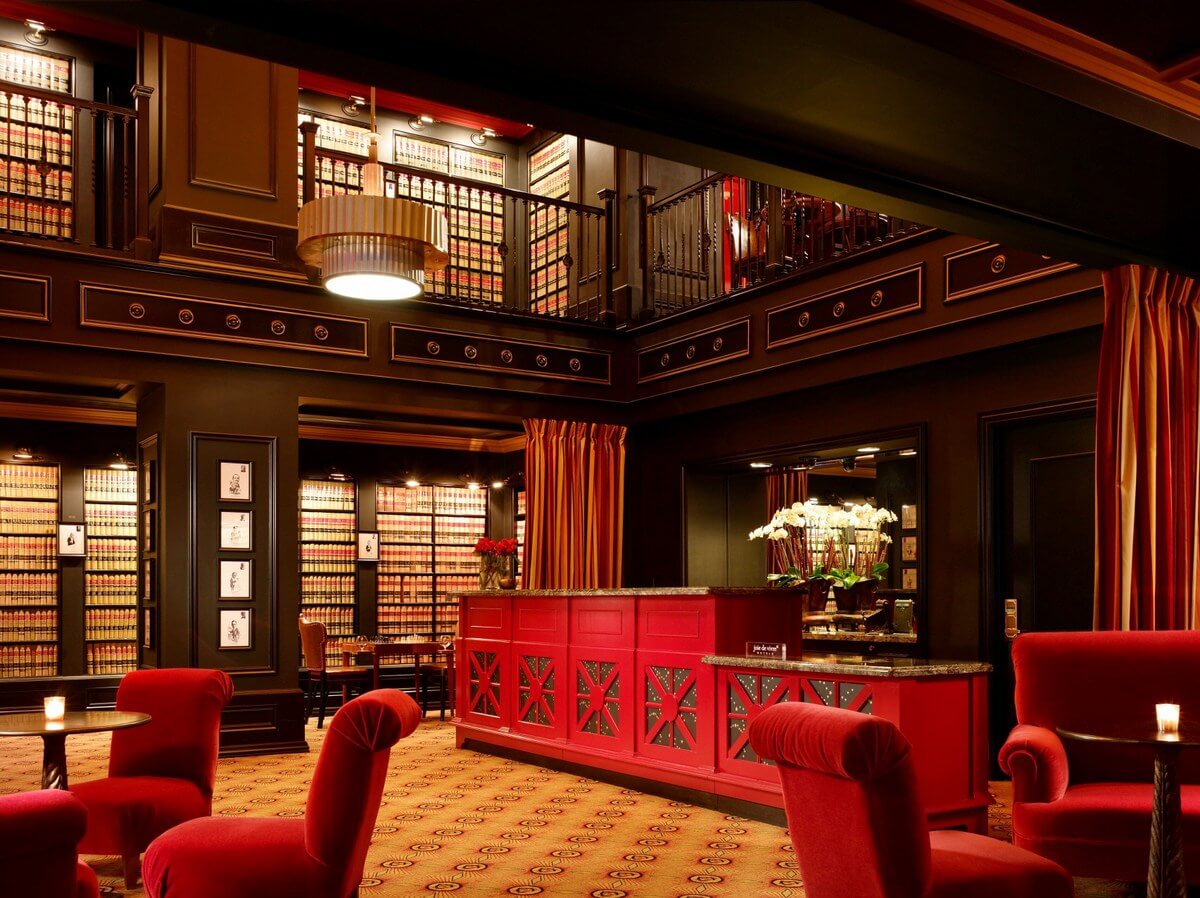 When you step inside Grange Restaurant & Bar, you're greeted with high ceilings and light-filled space thanks to the huge windows that line the street-facing side. The night we were there, the bar was bustling with downtown's after-work crowd, and we sat at a table next to the windows. The tables are nicely spaced so that we never feel too close to the other diners.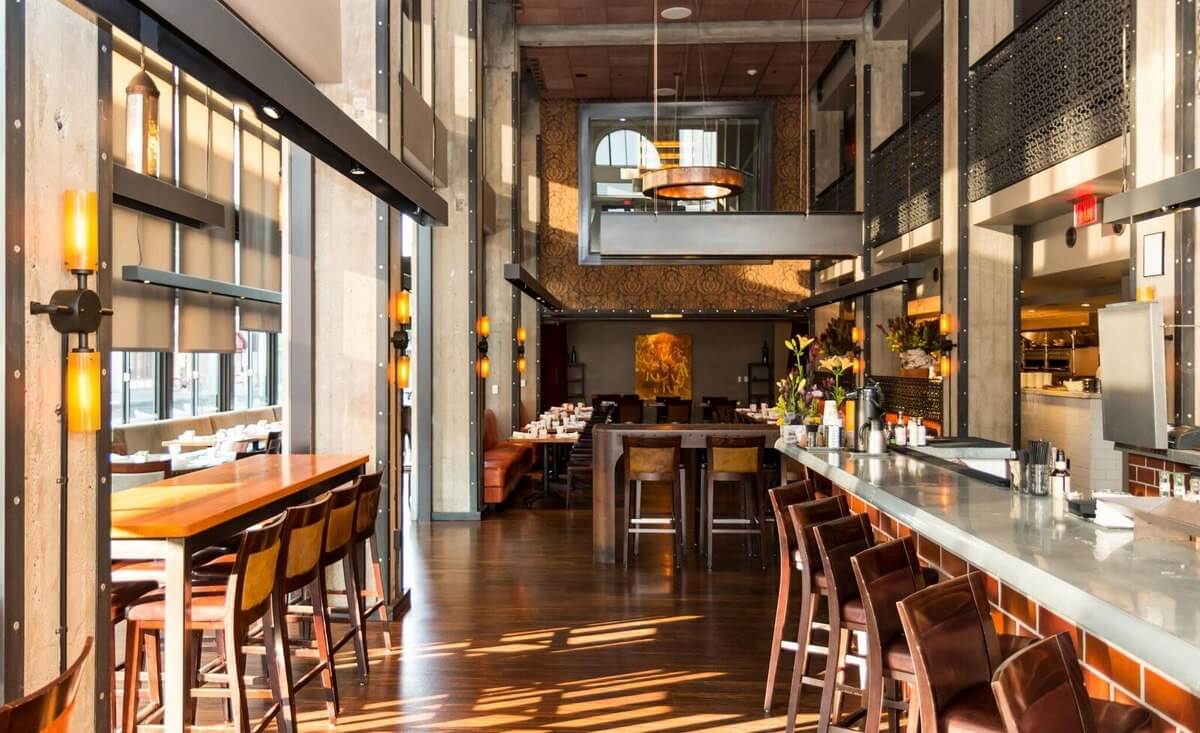 There are many ways to experience Grange Restaurant & Bar. In addition to dinner, they serve breakfast on weekdays, brunch on weekends, lunch Mon.-Fri. and happy hour weekdays 3-6 PM. Happy hour includes small bites, seasonally-inspired cocktails, local beer and California wines. There's even a kids' menu for breakfast, brunch, lunch and dinner. Grange also has special meals and items, such as a featured Negroni during Negroni Week when we visited, and the upcoming Tacos & Tequila dinner on August 26.
Have you been to Grange Restaurant & Bar? I'd love to hear about your experience! We look forward to returning soon.
Disclosure: We dined as guests of Grange Restaurant & Bar. All opinions are my own. Photos are mine or courtesy of J Public Relations.