The Officina Profumo Farmaceutica di Santa Maria Novella in Florence, Italy is a place I had heard much about but had not visited on previous trips to Florence. I put it near the top of my wish-list when I returned to Florence last year, and it exceeded my expectations, not just because of its magnificent interior, but also because of its historical significance. Plus, my grandfather and great-grandfather were pharmacists, but their idea of "pharmacy" was much different from this historic pharmacy in Florence.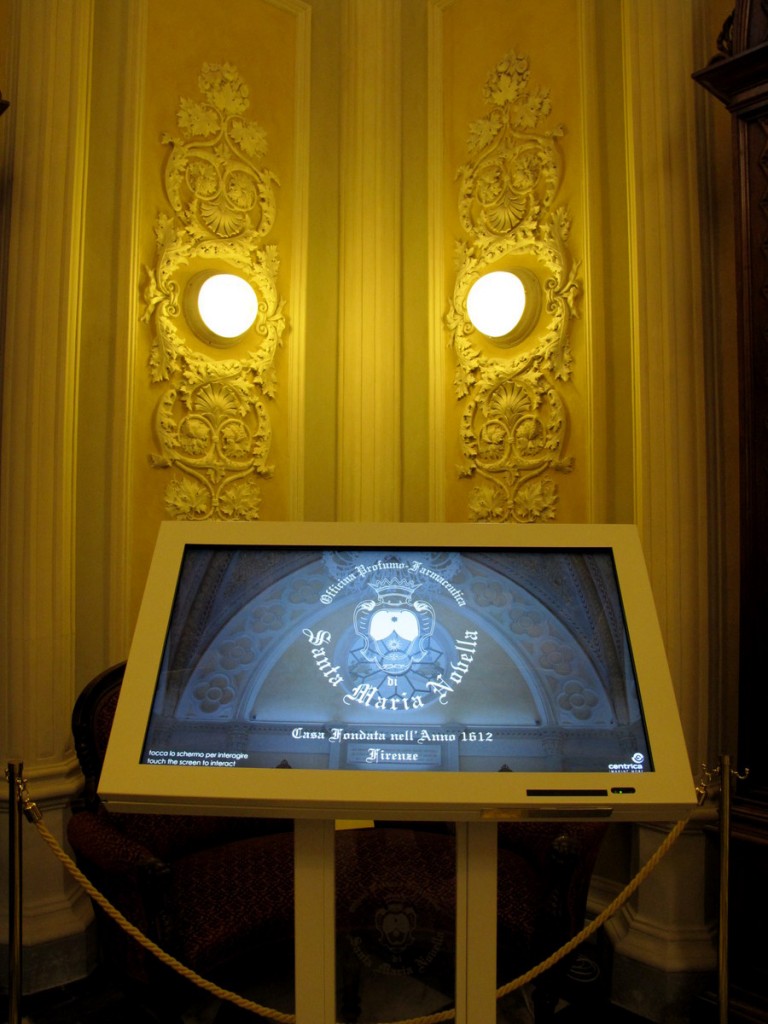 This "pharmaceutical workshop" was established around the year 1221 by Domenican monks of the neighboring Santa Maria Novella church. At that time, the pharmacy specialized in medicinal herbs and medications. Later it began producing perfumes, including "acqua della regina," a perfume essence made just for Catherine de' Medici, Queen of France.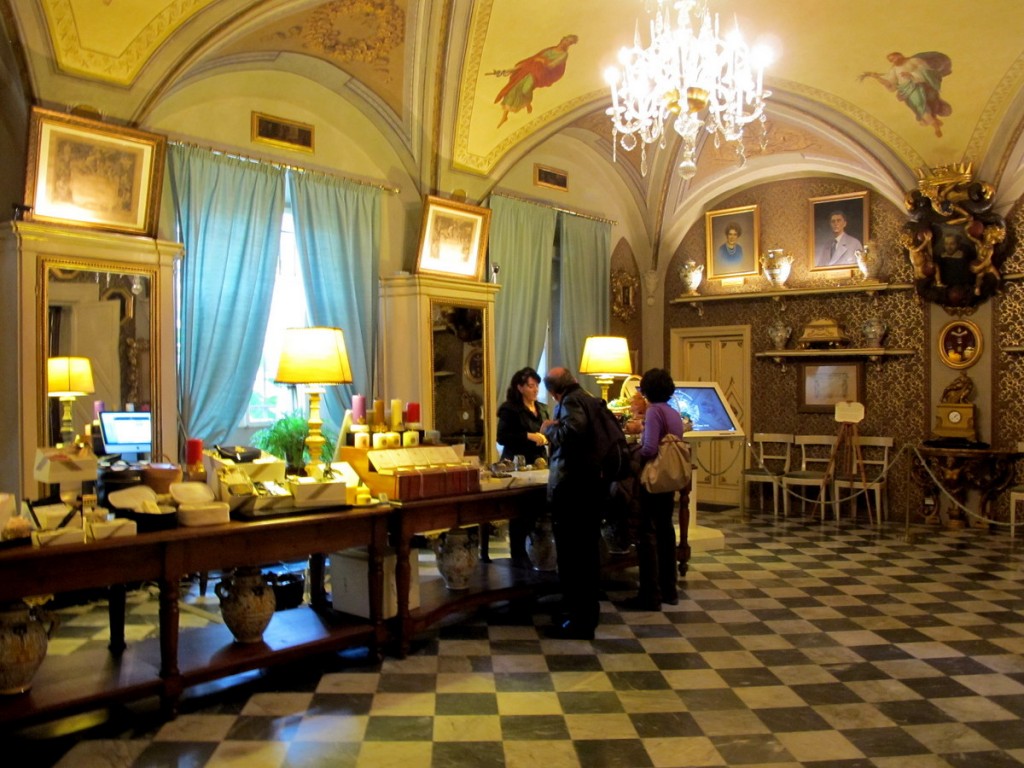 The pharmacy was opened to the public in 1612 and since then has served the Florentine population (and now global customers) by selling medicinal herbs, remedies, body and face creams, and perfumes.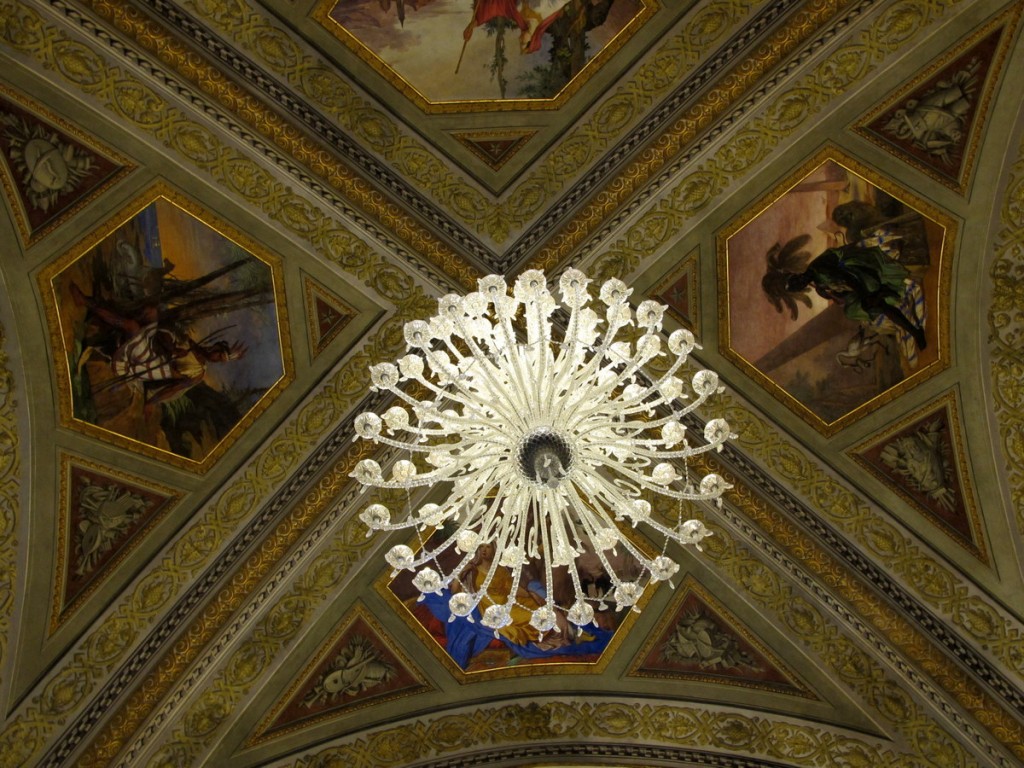 The pharmacy is now a luxurious shop and "museum of tradition." While it is no longer run by the Domenican monks, many of the same recipes and natural ingredients (and no animal testing) are used to produce high-quality items. The pharmacy is part of Florence's strong bespoke heritage, which honors the careful and traditional production of goods of the highest quality.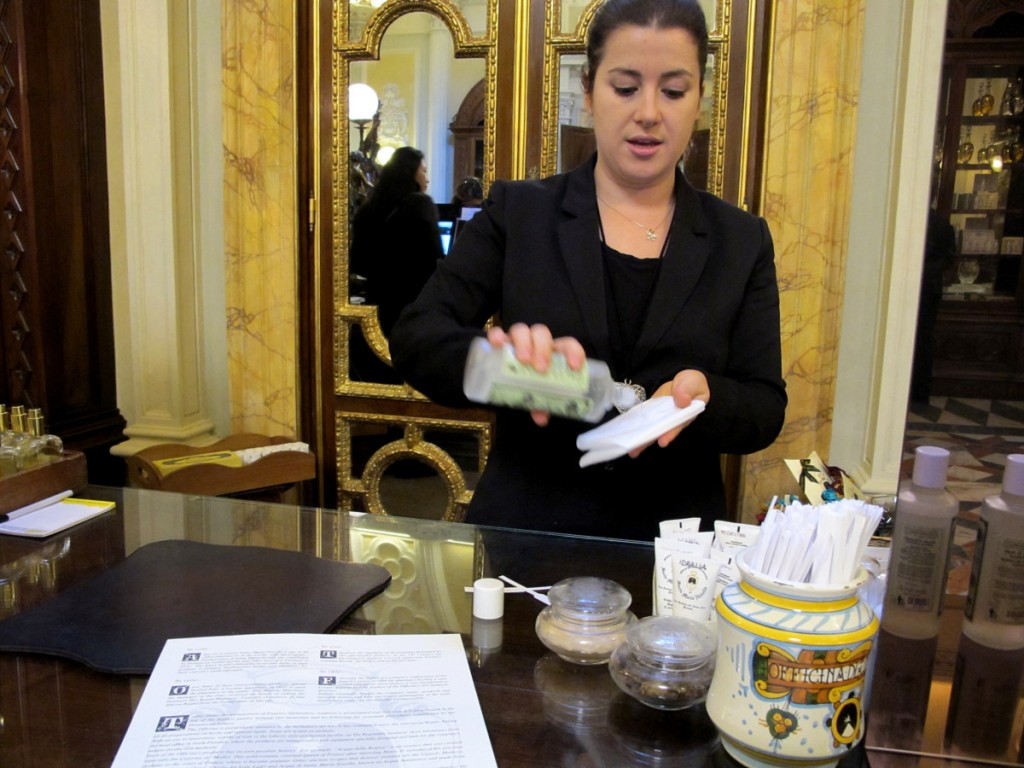 You can find the officina by walking down the street that runs along the left side of Piazza Santa Maria Novella (left if you are facing the church). It's located at Via della Scala, 16, on the right side of the street.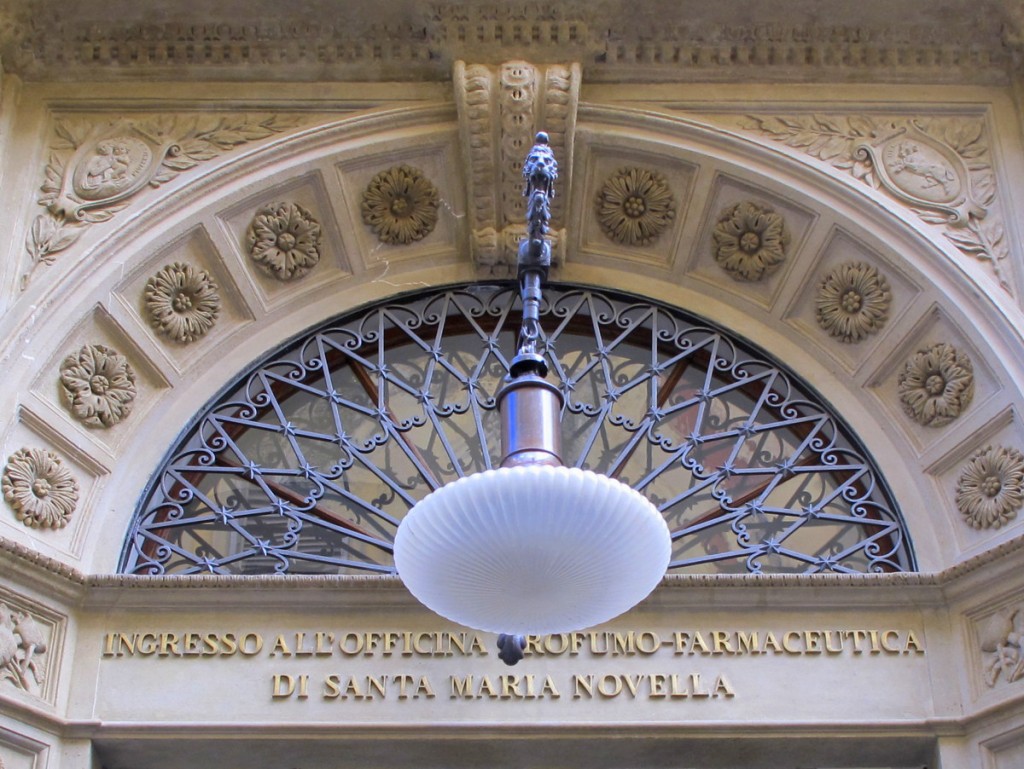 First, you walk down a beautiful hallway before turning to enter the pharmacy shop and museum. The first room is called the Sales Room. Here you can pick up an informational pamphlet and ask staff about the products.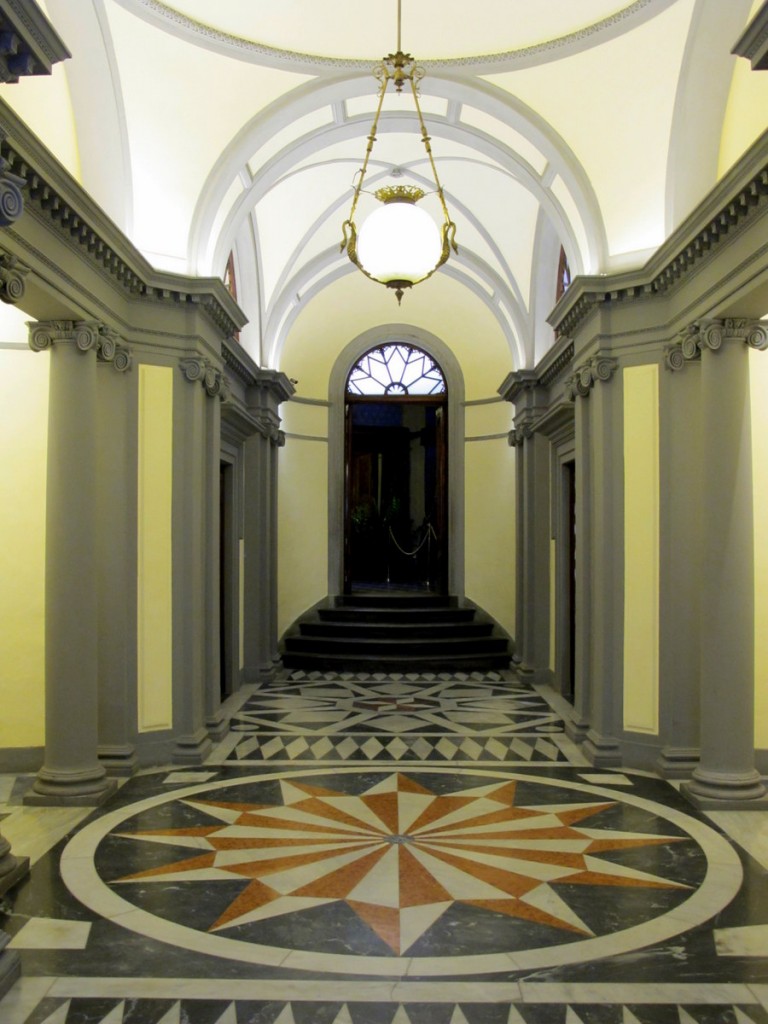 All the rooms have been beautifully restored and are decorated with ornate ceilings, chandeliers, and historic artifacts.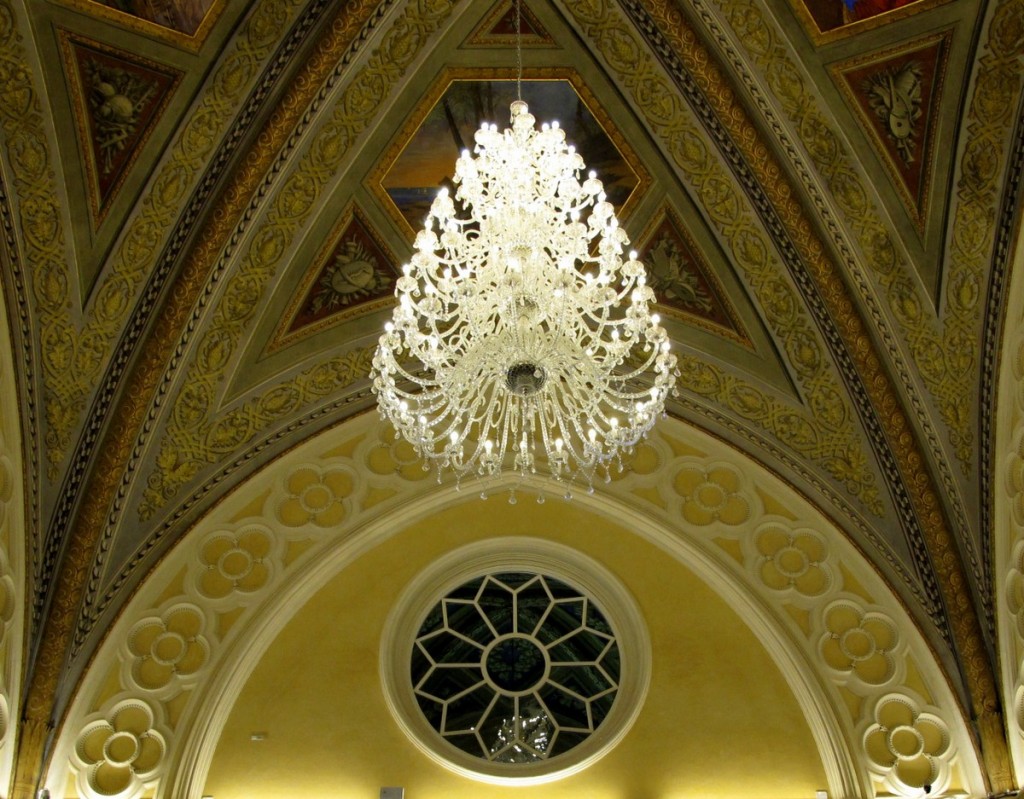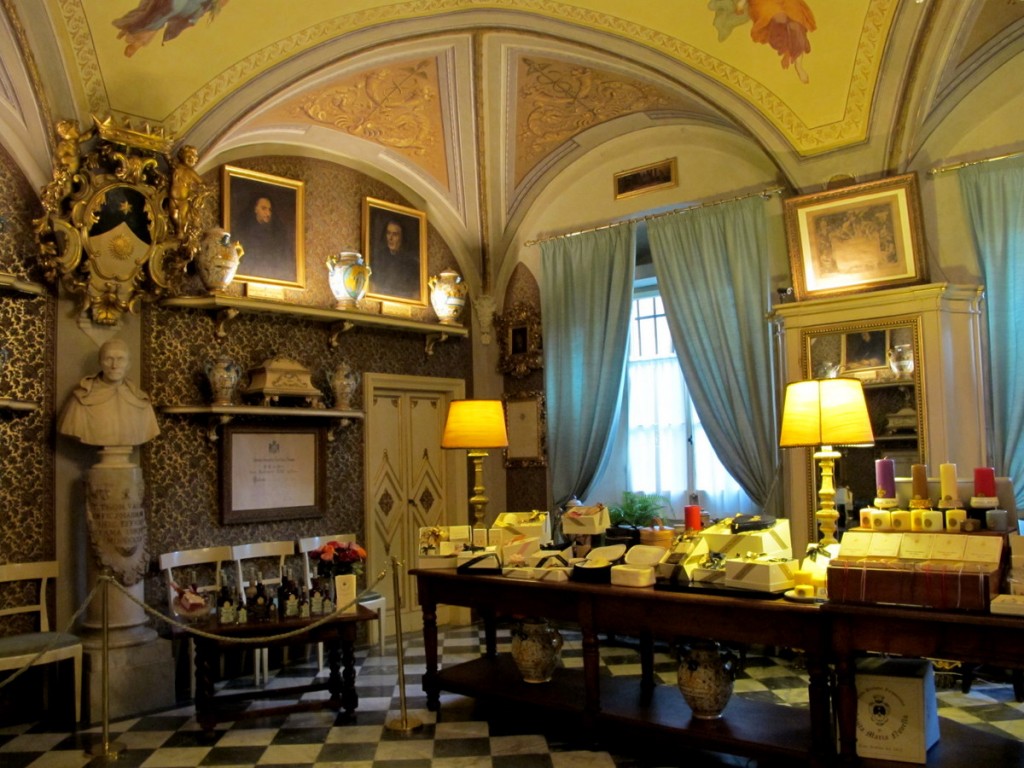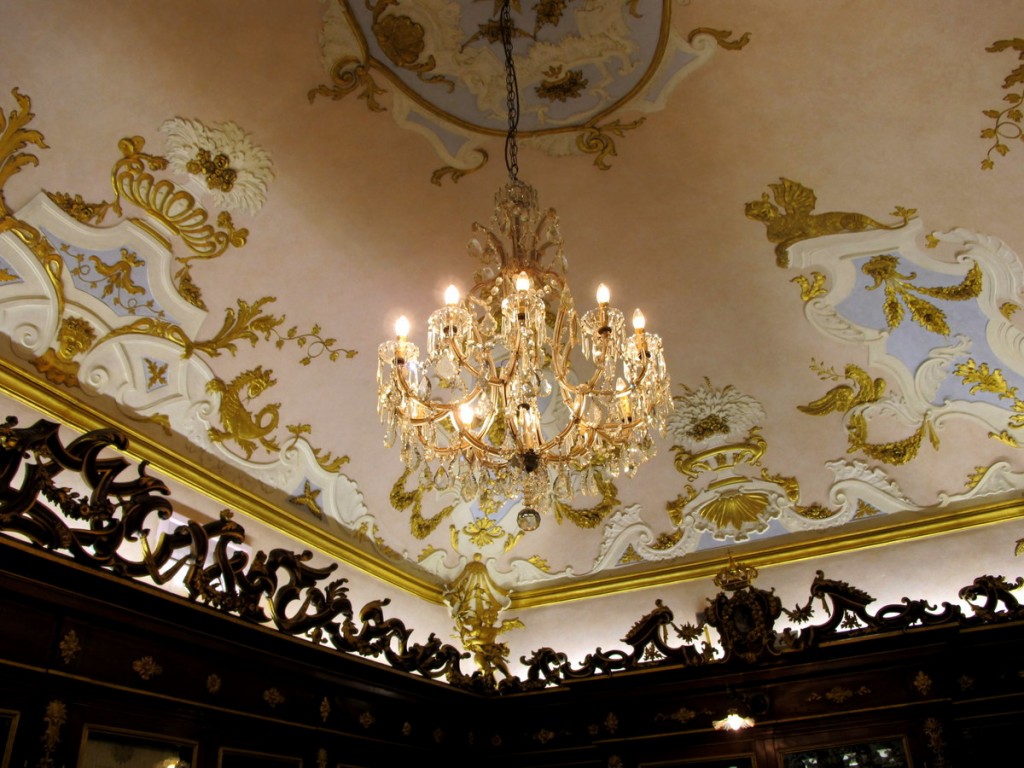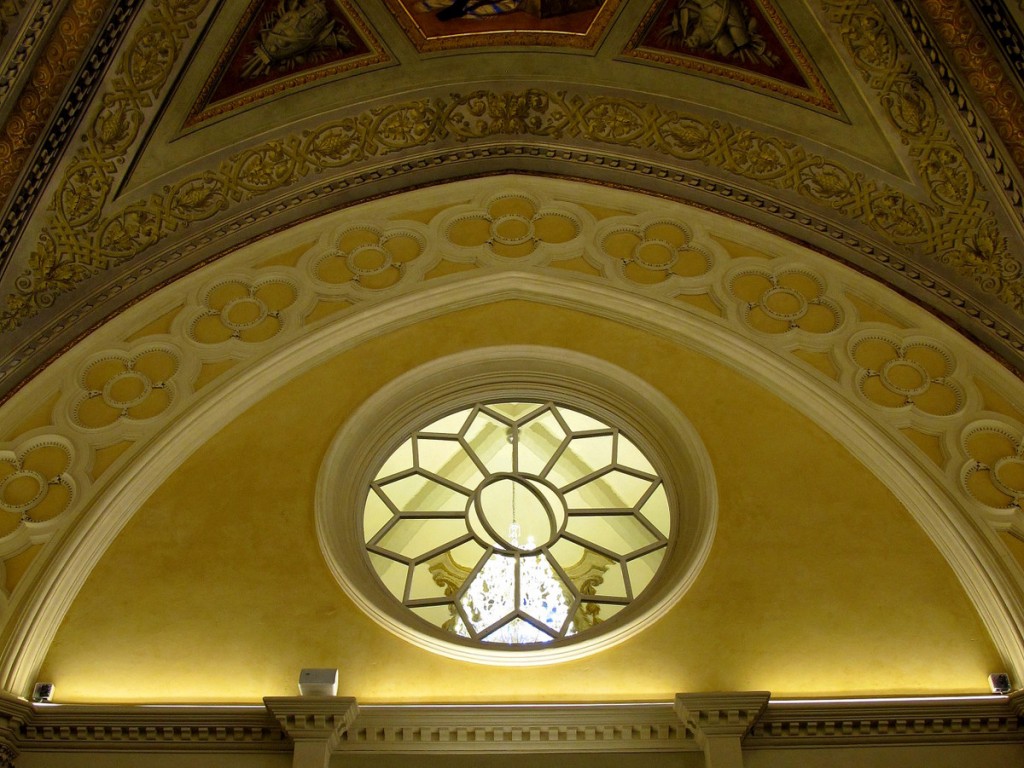 The officina is free and open every day 10:30 a.m. to 7:00 p.m. Visitors are welcome just to look around and ask questions; there is no obligation to buy, but trust me, it's hard to resist if the sales assistant starts letting you sample products and explains the history behind them. The pharmacy is within easy walking distance of the train station and the Palazzo Vecchio area and is right behind the Santa Maria Novella church, which is also worth a stop. You can read more about this historical pharmacy in my article for Travel Mindset, and visit the officina's official website here.
And you? Have you visited a historical pharmacy before? What luxurious or historical shops have you visited around the world?
Click here for much more about Florence, my favorite city.