Just today at my daytime job, I was chatting with a colleague who didn't know that I have a blog or that blogging can actually be a business. He asked how it's possible to make money from blogging. While the answer is complicated, I can tell you that I didn't get into blogging to make money, and I certainly wasn't prepared for the responsibility of keeping my finances organized once I became self-employed through blogging and freelance writing.
As my blogging continues to bring in new opportunities and my business expenses grow, I recently realized that I needed a good system to keep track of my finances. This became especially apparent as I was digging through papers, collecting receipts, and looking through my accounts while doing my taxes. (Can anyone relate?) And because I have two jobs — teaching and freelancing/blogging — I needed something that would actually save time, not add another task to my to-do list.
That's why I'm so happy to have found QuickBooks Self-Employed. It's becoming more and more common for people to have a "side hustle" or be self-employed, whether it's self-publishing e-books (hi Mom!) or blogging or teaching or something else creative, so if you're in that boat, I think you'll love this tool. Here are 5 ways that using QuickBooks Self-Employed has helped me keep track of blogging finances and, more importantly, has made my life easier and way more organized: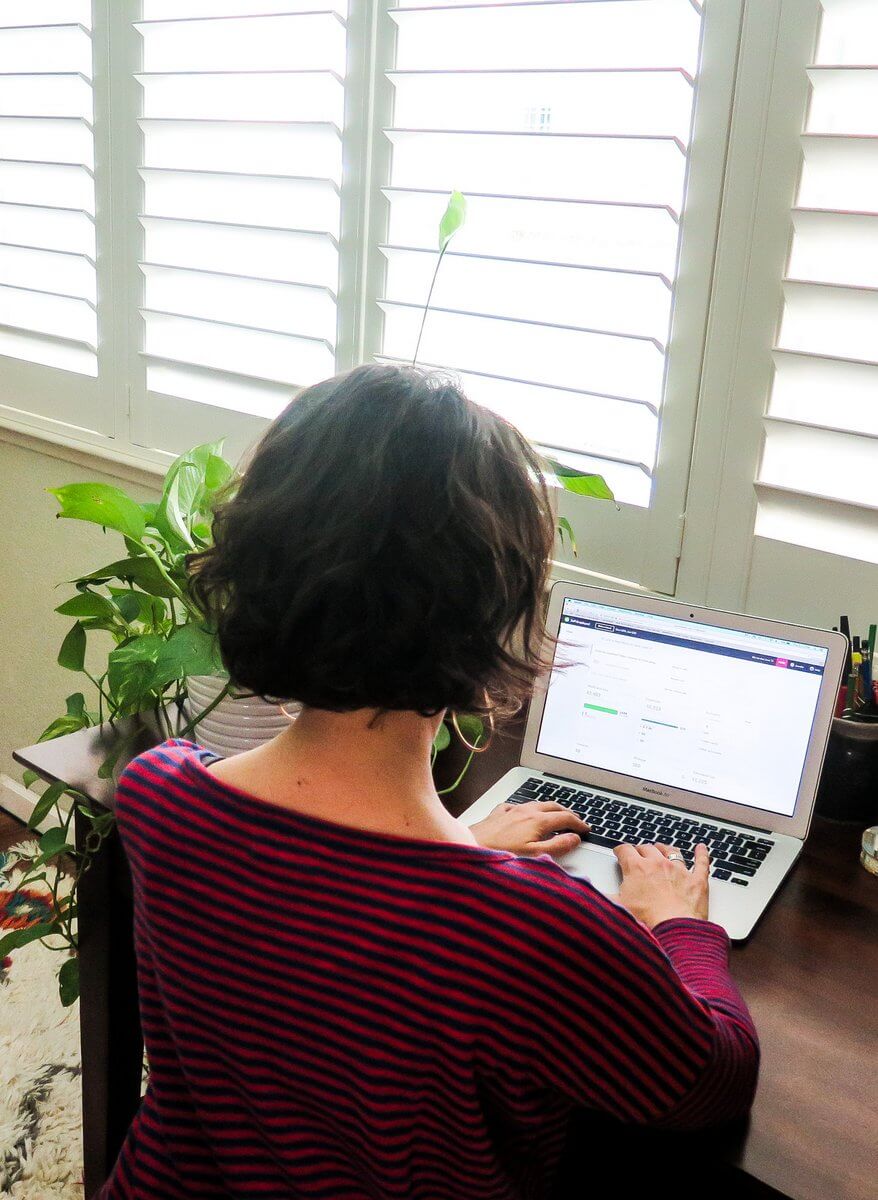 Tracking Business Expenses
QuickBooks Self-Employed helps me track all my business expenses, making it easy for me to track my spending habits. By linking to my accounts and credit cards, the program quickly organizes my expenses by "Business" and "Personal" and totals them for me automatically.
For recurring expenses, like blog maintenance and hosting fees in my case, QuickBooks Self-Employed allows me to tag those as "recurring," so there's no need to enter them over and over. This means that next year when doing my taxes, QuickBooks Self-Employed will have my business expense totals ready. Hallelujah!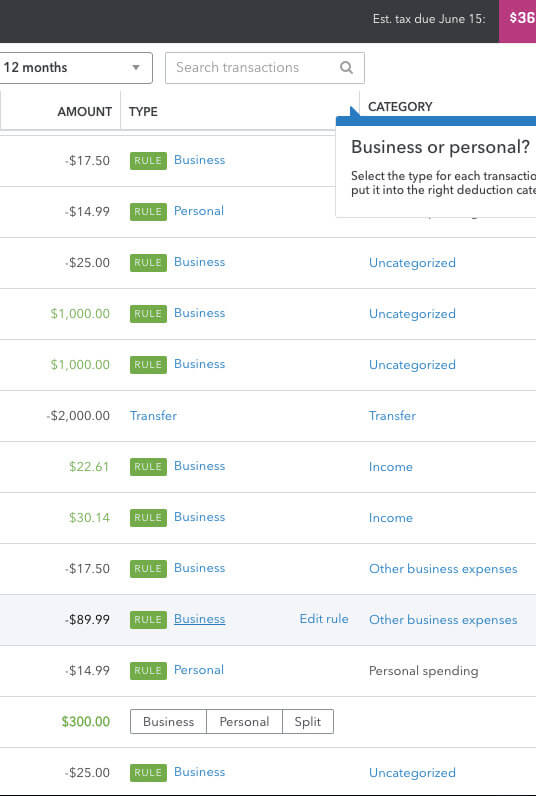 Calculating Earnings
Anyone who's self-employed wants to know how much they're earning, but it's not always easy when your income comes from so many different sources. From affiliates and ads to ambassadorships and paid campaigns, earnings for bloggers is complicated stuff. QuickBooks Self-Employed pulls up my earnings from my accounts, including Paypal, and estimates how much I should pay in taxes on those earnings every quarter. I love this tool because it will make it easy for me to analyze my earnings by month, quarter, year, etc., and to retrieve the numbers at tax time.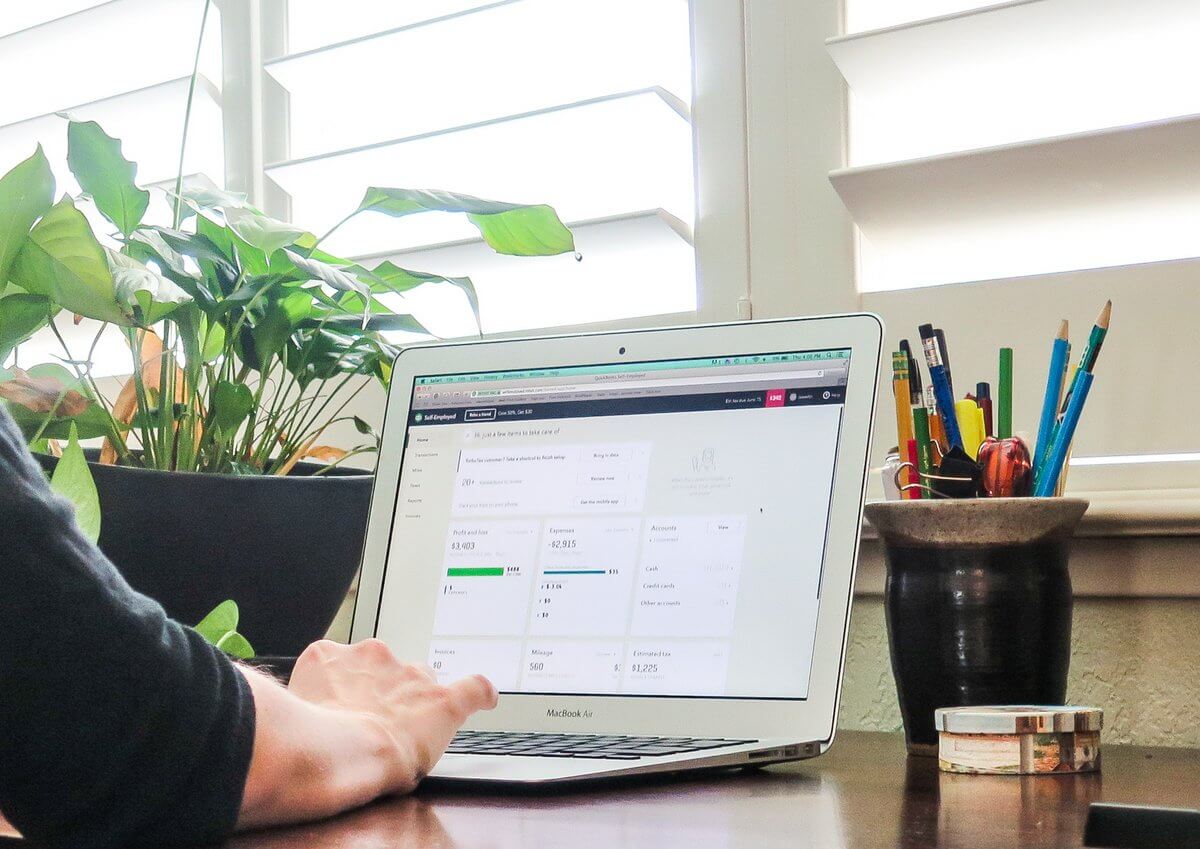 Tracking Mileage
This function is especially useful for me as a travel blogger. I often have to travel to visit clients or cover destinations, so I need to track mileage for all those trips. QuickBooks Self-Employed has two easy ways to do this. The first is that I can just enter the destination and approximate mileage into the program, and it tracks all my mileage and estimates my tax deduction.
Second, QuickBooks Self-Employed has an app that automatically tracks my mileage while traveling. With just one swipe, the app knows how far I travel and tracks everything for me. So handy!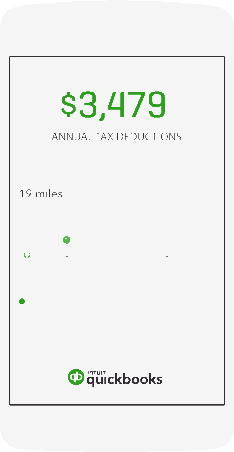 Saving Receipts (yes!)
Anyone who's self-employed knows that you need to keep lots of receipts throughout the year. If you're anything like me, you've been stuffing receipts into an envelope until tax time rolls around. And maybe you've been wondering why there isn't an easier way. Well, there is.
QuickBooks Self-Employed allows you to upload photos of receipts and then tracks them for you. That means you can throw those receipts away (finally!) and organize your receipts in QuickBooks by category — meals, equipment, donations, business travel, etc.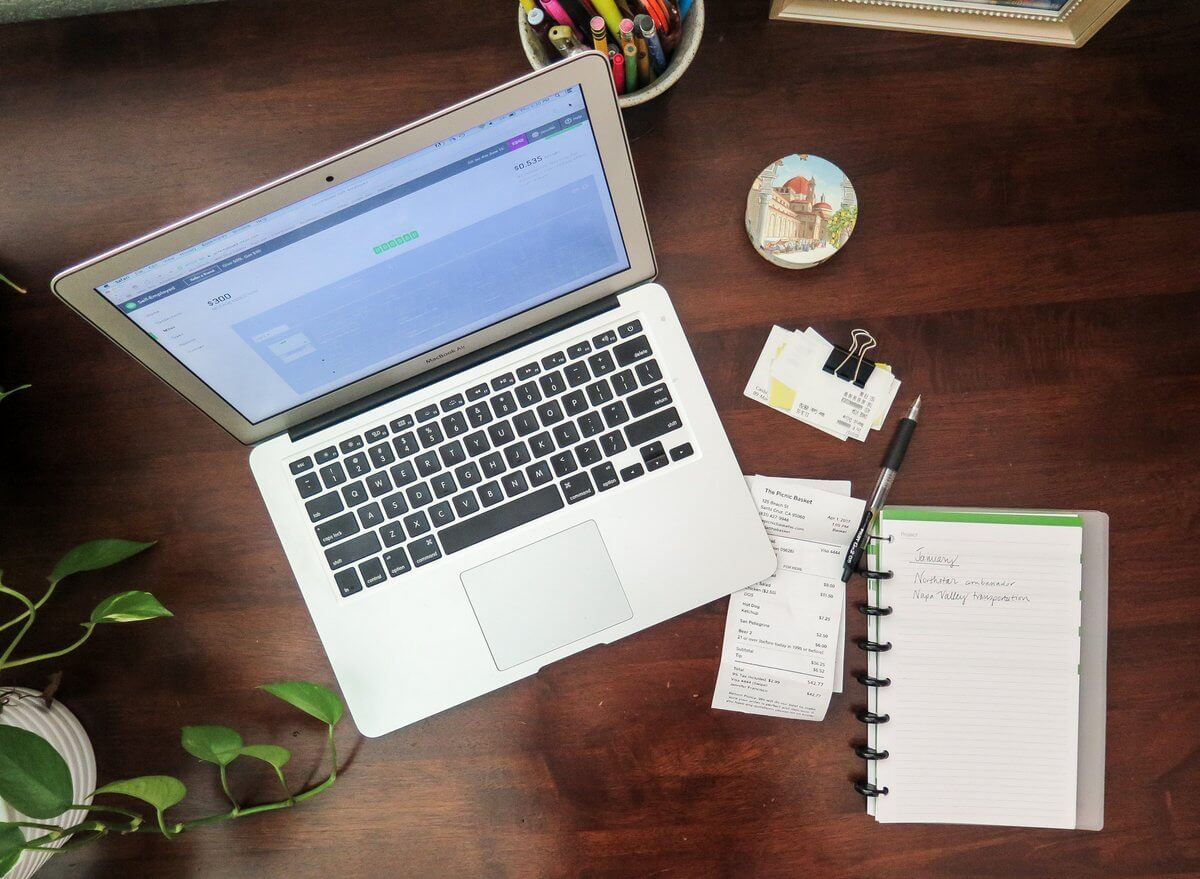 Taxes in Minutes?
Because QuickBooks Self-Employed can link directly to its partner, Turbo Tax Self-Employed (which I've been using for years), it can help me prepare my taxes much faster. The bulk of time doing my taxes is spent locating expenses and earnings, calculating totals, and determining mileage deductions, but because the program will do all that for me, it will be a huge help for me next tax season. By tracking my business expenses automatically throughout the year, it will not only save me time but also make sure I don't miss anything, so I'll get the most out of my deductions.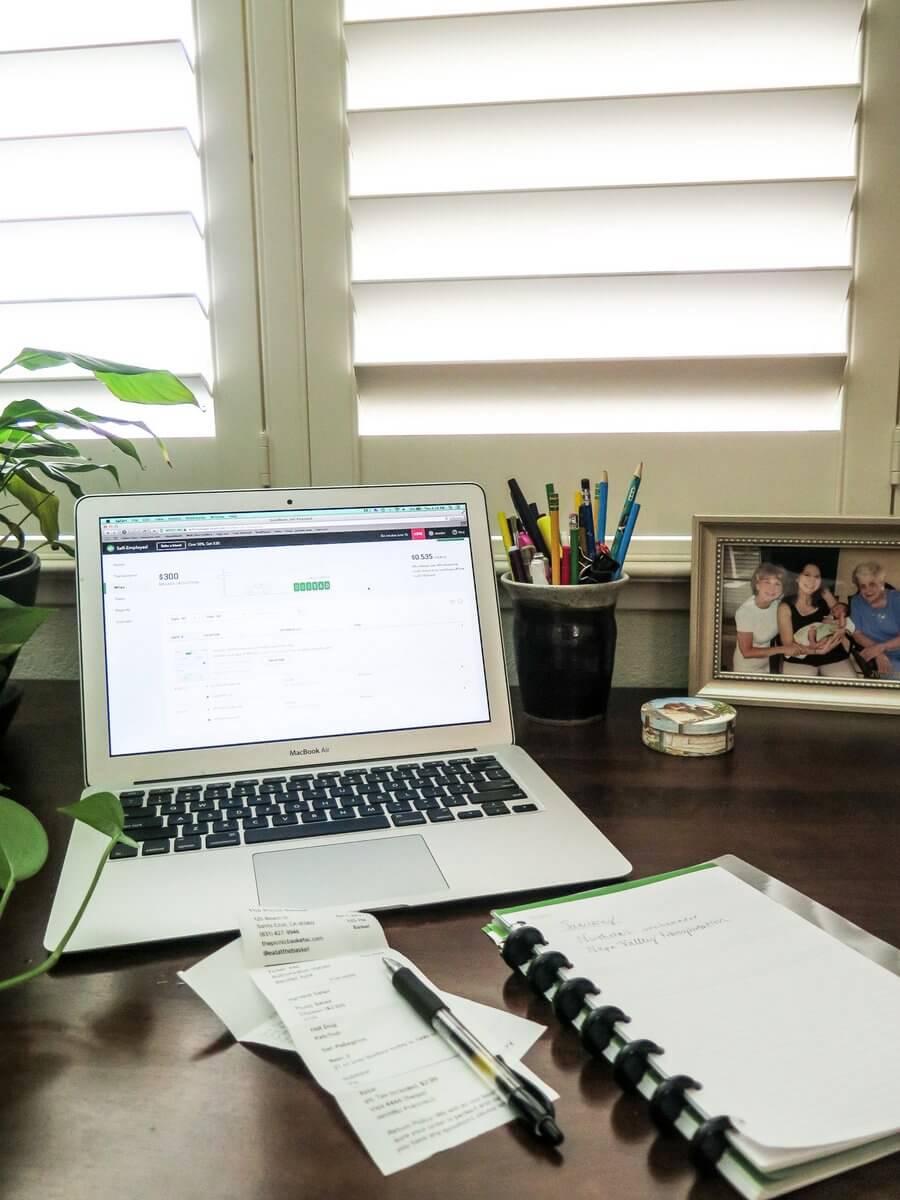 I'm so excited to be finally getting organized with this aspect of my blogging life. It feels good to have that taken care of so that I can focus more on what matters, like spending quality family time on our upcoming trip to Scotland!
If you're self-employed, I highly recommend QuickBooks Self-Employed to help you track expenses, calculate earnings, capture receipts, and streamline tax prep. (You can even use it to create invoices and receive payments with a lower fee than Paypal. Bingo!) Have you used QuickBooks Self-Employed? I'd love to hear what your favorite features are and why.
This post is in partnership with QuickBooks Self-Employed. All opinions are my own. Thank you for supporting posts that help keep this blog up and running!