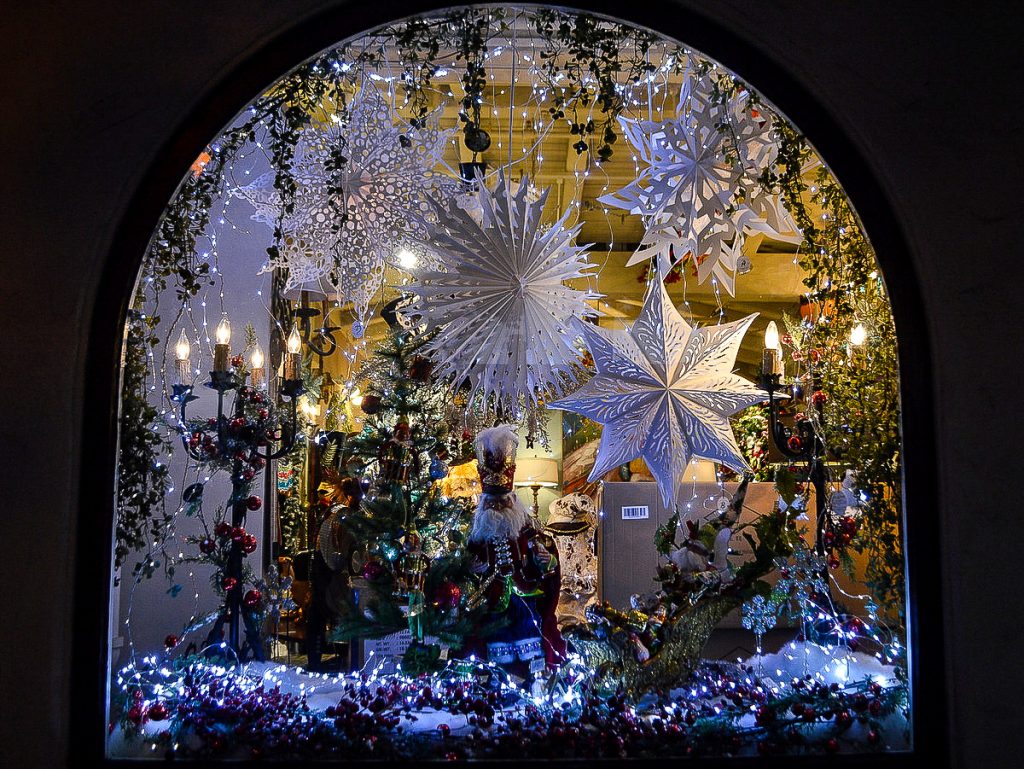 Do you enjoy holiday shopping? I love the holiday season but have to admit that I don't get into the shopping. At all. Like many families, we complain about having too…much…stuff (especially the kids' stuff!). We want to pare down our possessions in the hopes of downsizing someday soon. So how can we reconcile holiday gift giving with our desire to not end up with more stuff? Here are a few ideas for how to keep gift giving under control, including gifts that do good and holiday gifts for minimalists.
Want to keep holiday gift giving under control but don't want to be a Scrooge? Here are some ideas:
First, I insist on no afternoons at the mall, no long hours of shopping because the holiday season should be about relaxing with family and having fun with holiday traditions. We also gave up stocking stuffers long ago. Then I propose one of the following gift-giving guidelines:
This year I suggested a ONE GIFT rule. We give each other one gift. That's it. Easy peasy.
Charity gifts: Everyone chooses their favorite charity and gives "donation gifts" to each other.
Experience gifts: give a card with a description of the experience you'd like to give your family member. Best of all? You can do them together…a day of wine tasting, a wreath-making workshop, a fancy lunch out, tickets to the theater or ballet, a weekend getaway.
No gifts: I often tell my husband not to buy me anything (but then I sometimes buy myself something that I really want). Less shopping for others, more time to spend together.
Or we give one of these easy holiday gift ideas:
Newspaper and magazine subscriptions: 
I love supporting good newspapers with a digital subscription gift, and with the variety of quality content on the New York Times, for example, your loved one can get so much news and entertainment throughout the year.
Speciality magazines are also fun. Because many of us don't feel that we can afford it, we don't shell out money for a nice magazine subscription, but getting a beautiful magazine in the mail throughout the whole year is such a treat. Here are some ideas: AFAR for travel lovers, Peloton for cycling lovers, Nat Geo Kids for curious kiddos, and World Literature Today and Creative Nonfiction for those who love to read.
Service subscriptions/gift cards:
A year of Netflix or Hulu, a year of Spotify, a gift card to iTunes, an Amazon Prime subscription…
A good bottle of wine:
You probably know someone who loves wine but can't splurge on a good bottle all the time. Ask your friendly wine expert at your local grocery store or order on Wine.com. Even better? A wine club membership.
Don't know what to choose? Excellent California wine choices include this Pinot Noir, this Zinfandel, or a luxurious Napa Cab from Hourglass Wines (or this one from John Anthony).
A gift that gives back:
Everlane 100% Human sweatshirt: With every purchase, Everlane donates $5 to the ACLU. Plus the sweatshirt is super soft and cozy, and it comes with a cool 100% Human pin.
Check out my list of gifts that do good from last year for more ideas.
I'd love to hear your ideas and tips. Do you embrace holiday shopping, or do you try to limit holiday gift giving? Any tips for how to keep gift giving under control?
Photo credit: Everlane. This post contains affiliate links, which means that if you make a purchase at an affiliated website, I may earn a small commission at no cost to you.